Why Choose Us? The Best Wedding Car Rental In Lagos
We are open and our customers can see through every bit of our decisions toward offering them superior services.
Dynamic and guided by established standards within the industry.
Stress-free Car rental experience for our customers.
Car Rental In Lagos Nigeria | FastLagos Car Rental Deals
This is to bring to your notice that you can now rent a car in Lagos with FastLagos. The FastLagos Car rental service offers a diverse selection of rental cars. You can select from Sedans, SUVs, compact cars, and sports cars. You also have the option to choose from several models of luxury or economy vehicles including truck rentals in Lagos, Minivans, and passenger vans.
At this point, we offer a 24-hour pickup and return. You can easily book your preferred category of rental cars for Lagos Ikeja through our website.
FastLagos car rental services in Lagos also offer special add-ons which include:
Child Protection

Roadside Protection

Collision Damage Waiver

GPS Car Tracking Service and several other things to suit your travel needs when you rent a car.
Why rent a car in Lagos with FastLagos.com?
We don't want you to go through the stress of finding cars for rent in Lagos, so we make it easy for you to hire a car in Lagos by getting across to FastLagos car rental. We can quickly find the right car for you.
Whether you are looking for a car to tour or travel or a luxury car for a business meeting or wedding, you will be spoiled for choice at www.fastlagos.com/car-rental-lagos. Don't bother about how much to rent a car in Lagos, you will definitely be getting the best car deals at the best price.
Our Mission
Just like any other company, we have a mission to and our mission is to reduce to the lowest your travel risk and headache by providing you with the best and safe car rental/car hire service in Lagos that will give you the opportunity to travel in and around Lagos exploring different tourist destinations in Lagos in a clean and comfortable air-conditioned SUV (Car).
Explore With Car Rental In Lagos Nigeria
Lagos is a busy and beautiful region In Nigeria with interesting fun places to visit, so many lovely hotel beach resorts, art galleries, and stunning nightlife experience. You can use our car rental in Lagos service to tour the whole of Lagos. Whether you are alone, with your friends, girlfriend/boyfriend, or with your family, FastLagos car rental in Lagos have got you covered.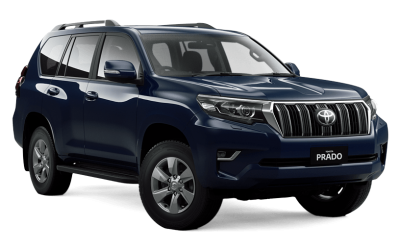 When visiting Lagos, Nigeria you should never forget to visit Freedom Park. Freedom Park is – safe (even though it's in the heart of Lagos island) as it is born out of the ruins of her Majesty's broad street prisons, and was reconstructed to preserve the history and cultural heritage of the Nigerian People. From Freedom Park and Takwa Bay to the more adventure-oriented ones such as Kamp Ikare, Ilashe Beach, and La Campagne Tropicana Resort, use our rent a car in Lagos Ikeja and explore these amazing destinations in style fully comfortable and tuned to your own taste.
What Tips Are There For Hiring a Car in Lagos?
Book your hire car well in advance, as our car rental in Lagos tends to sell out quickly.
Rent a Car more than 2 times in a month and get 30% off your next hire
Which companies offer the best value in Lagos?
To help you have a comfortable trip when you rent a car with FastLagos, you won't have to bother about the condition of the vehicle, and we are pleased to say that the majority of the clients we deal with across Lagos have rated us as 'excellent' and 'very good'. You do not have to worry about renting the best car, we are a very cheap car rental service in Lagos.
How To Find Us
The FastLagos Car Rental Company doesn't have an office building in Lagos because we operate virtually and you can contact us with any of the provided details below.
Email: [email protected]
Telephone: 08096789095
Send a WhatsApp message!
Best Car rental company in Lagos
Website to rent a car online in Lagos
Best Car rental company in Lagos
We don't need to argue this. You found our website through Google. There can be no iota of doubt that we are not the best rent a car company in Lagos. We offer a very standard service and that's why you can find us easily online.
Website to rent a car online in Lagos
Frequently Asked Questions
You can rent very good cars at an affordable price with FastLagos. Need to rent a car for a meeting? Contact us on 08096789095.
Prices vary for different cars. The least car rental fee is N15,000. Need to rent SUV in Lagos? We've got you covered.
We would love to hear from you.
FastLagos – Rent a Car
Yaba, Lagos.
Phone:
+234 8096789095, +234 8137380749