What are the Fun Places to Visit in Nigeria in 2023?
It is a stated fact that everyone has his/her dreams and aspirations. Everyone wants to live a meaningful life as we try to get by in life. Where some have discovered their purpose, some are still trying to find their stand on planet Earth but it is also interesting to know that there are some people also whose existence is nothing to write about.
Where there is hustle, there is also the place of the bubble! No one deserves to live a pathetic life, there is more to life than just surviving each day as it passes by because before you know it, boom! you're already 10 years older and still bored with the same old routine you find yourself in.
Evolution is stated as a progression of change, often branching and diversifying the process. The evidence of evolution is the existence of history.
Nigeria is Africa's most populous country with the largest economy ( why it is called Giant of Africa). It is also the most popular black nation on planet Earth with more than 170 million people living there. It is a country located on the western coast of Africa having boundaries with Niger and the Chad Republic. The name Nigeria was derived from West Africa's longest river – River Niger and it also ranks the 32nd largest country in the world.
From age to age, the heritage of this beautiful country never stops to flourish irrespective of the diverse believes, lifestyle, hundreds of different languages spoken that accompanies different cultures.
DO YOU KNOW THAT….
• Nigeria's Third Mainland Bridge is the largest in Africa
• As of 2015, Nigeria ranked the world's 20th largest economy
• The Federation of Nigeria gained independence on 1 October 1960 from the United Kingdom
• The largest ethnic groups in Nigeria are Yoruba, Hausa, Igbo, and Fulani, occupying the space of more than 70% of the population.
• Tuface Idibia's African Queen music video was the first to be played on MTV Base Africa (the 100th station in the MTV network).
• Lagos is the most populous city in Nigeria.
• In Nigeria, Cocoa is the leading non-oil foreign exchange earner.
• The 6500 years old Dufana Canoe is Africa's oldest boat and the third oldest boat in the world.
• Nigeria has the largest Diversity of butterflies.
• Bioviva Holistic Spa is the best spa in Lagos
• Nigeria has been discovered to have the oldest locations of human existence.
Top 10 Beautiful Places to visit in Nigeria
It is worthy to note that Nigeria is a very vibrant nation filled with life and energy. The beauty of this country is their survival rate5 having to go through slave trades, a war of all kinds and many other less interesting occurrences and the interesting ones and still coming out strong with their head held up high is amazing. Archaeological artifacts of all sorts and other things that stand as evidence of historical happenings are located in all parts of Nigeria.
You have to do this while you still have the energy to quench the thirst.
1. National Art Theater, Iganmu
For every lover of art out there, this must be at the top of your to-go list as it is the primary center of performing arts in Nigeria. The architectural beauty was inspired by the palace of culture and sports in Varna, Bulgaria. The construction of the theater started during the military regime of General Yakubu Gowon and was completed during the military regime of Olusegun Obasanjo. The dated collection of the National Gallery is housed in a section of this monument.
Hotels/Resorts in Iganmu:
• Canal'le Motel Ltd
27, Austine Onwalu Street, Iganmu, Lagos
• Des Hotel Limited
43, Coker Road, Orile – Iganmu
• Sunderland Hotel
54, Odiche Street, Coker.
2. Cathedral Church of Christ Marina, Lagos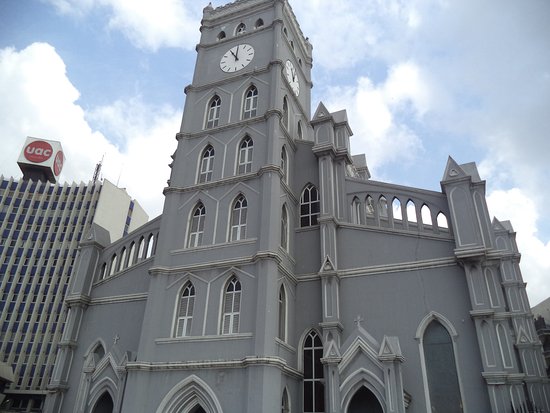 The Cathedral Church of Christ Marina is said to be the oldest Anglican church in Nigeria. In 1976 the relics of Rev Dr. Samuel Ajayi Crowther a former Yoruba slave who became the first African bishop in the Anglican Church were translated to the cathedral. There is a cenotaph erected as a memorial of him. The clock attached to the massive building is stated to have served the church for over 75 years.
Hotels/Resorts in Marina:
• Marina Lagos Resort
• Hotel Marina Rio
• Boutique Hotel Marina S. Roque
• Lagos Marina Guest House
3. Freedom Park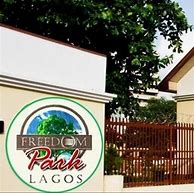 For art lovers, historians, tourists, and photographers, freedom parks are ever available to serve you
with thrilling sight-seeing, learning of some fun facts being a memorial site. It serves as a recreational center and a cultural site where historical stories are told in various forms.
Hotels/Resorts in Freedom Park:
• The Westwood Hotel, Ikoyi, Lagos.
• Saheeto Suites
• Parkview Astoria Hotel
• Pilgrims Brook Hotels Ltd
4. Ikogosi Warm Springs
The Ikogosi Warm Springs is a zone naturally created for the satisfaction of tourists. It is located
in Ikogosi, a town in Ekiti State, Nigeria. The merging of cold and warm water is the first of its kind that has ever been recorded. As a typical historical arena, different traditional tales have been told of how Ikogosi warm springs came to being.
Hotels/Resorts in Ikogosi:
• Ikogosi Warm Springs Resort
5. Aso Rock

For the lovers of rock and mountain climbing, here is another natural flexing zone, a gigantic zone located on the outskirts of Abuja. Due to some inevitable circumstance, tourists are not given free access but to get a pass, you can visit Federal Capital Territory Administration located at Kapital Street, off Obafemi Awolowo Street, Garki Area, Abuja.
Hotels/Resorts in Aso:
• Atelier Boutique Hotel
• Transcorp Hilton Abuja
• Caledonian Suites
• Your Place at Asokoro
• The Mission Hotel
6. Badagry
There is so much to say about this awesome place. For the lovers of history who would want to know ancestral stories accompanied by location evidence, Badagry is just the right place. The place tells the story of the slave trade in time of old, the type of unrealistic torment they had to go through and tourists get to visit places that stand as a reference of how the journey all went.
Hotels/Resorts in Badagry:
• Whispering Palms Resort
• City Hotel Badagry
• Spunky Guest House
• Bedrock Hotel Suites
• Jolaby Guesthouse
7. Olumo Rock, Abeokuta

Olumo rock is 137 meters above sea level. While climbing, you'll be privileged to catch the site of carvings, cowrie-studded statues and the ancient abode of priestesses of the mountain deity who lives in the huts on the rock. As the years proceeded and tourists keep rushing in, Olumo has been made more conducive with the provision of a heavy-duty glass escalator leading to the various levels of the rock with a perfectly constructed stairway also.
Hotels/Resorts in Abeokuta
• Amarillo-Sky Inn
• Park Inn by Radisson Abeokuta
• Hallmark Suites
• Kats Star Guest House
8. Kainji Dam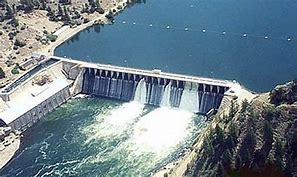 Kainji Dam is located across the Niger River in the Niger state of Northern Nigeria. It is one of the longest dams in the world and also the first one to be built in Nigeria. The dam serves as a source of electricity to the people of Niger and water control of the Niger down to the Kaduna River.
Hotels/Resorts in Kainji
• Goodway Hotel
• Doko International Hotel & Suites
• Ango Guest Inn
• Yayii Hotels Limited
• Alovera Hotels International Ltd
9. New Afrika Shrine
The new Afrika shrine is an open-air entertainment center located in Ikeja, Lagos state. It is the replacement of the old Afrika Shrine created in 1970 by Fela Kuti until it was burnt down in 1977. It presently serves as the host location of the annual Felaberation music festival.
Hotels/Resorts:
• The Borough Lagos
• The Montrose Hotel
• King Solomon Resorts
• Esporta Suites
• De Renaissance Hotel
• Roneks Royal Hotel & Suites
10. Tarkwa Bay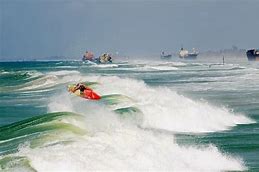 Tarkwa Bay is one of the most popular destinations reviewed in Lagos. Beach houses have been stationed there artificially to enhance the safer and better tour experience.
Hotels/Resorts around:
• The Federation Palace Hotel
• BWC Hotel
• Virginrose Resorts
• Morning Side Suites
• The Blowfish Hotel
Tourism is known to be the act of traveling out or within your country's recreational purposes, for business purposes, for pleasure, and fun. It has helped the people of the world by helping find answers to the remains of an event that took place decades or centuries ago. Africa known to be rich in culture and heritage has Nigeria to be a product that also exhibits this feature. Demand for tourism has been vast and dynamic as the needs of people are never constant. It keeps growing as discoveries are new every day.
Tourism is very intriguing as it satisfies the hunger of the eyes and quenches the thirst of the mind. The inward and outward movement of people has served as a generator of economic revenue for all countries.