Where can I get the cheapest flight tickets in Nigeria? Find out the best website to book cheap flights from Lagos to Abuja.
Nigeria is one of the best countries in Africa, and what everyone does the most is traveling, whether it's within or outside the country.
And if you're one of the most interesting Nigerians who loves traveling by air either for fun, business purposes, emergency, etc then you will probably be interested to know how to book flights faster in Nigeria.
Booking cheap flights from Nigeria to your destination country or within the country is just as easy as it sounds with just a few clicks.
Before now, if you think you have been paying a lot for flights in Nigeria, we will also be mentioning a few affordable flight booking websites.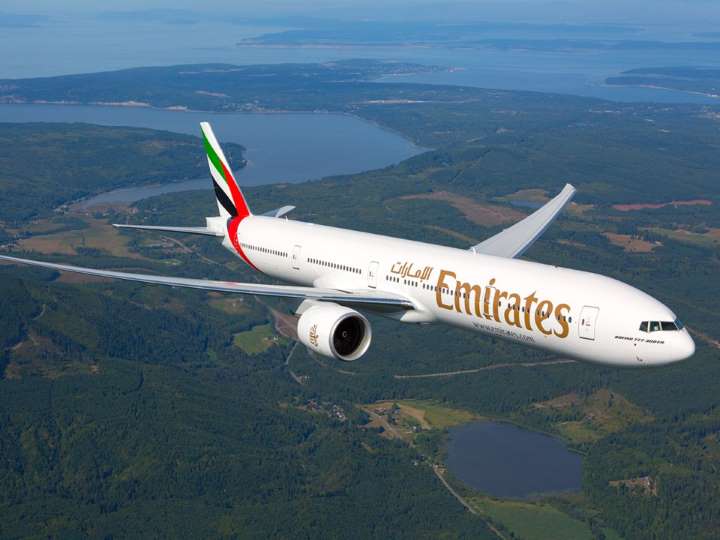 The Best Websites To Book Flights Faster in Nigeria
While we are almost ready for the reveal, I also want to mention a few things that might be beneficial to you.
If you're skeptical about booking a flight online and you need some guidance and directions to flight-related topics, be sure to visit FastLagos.com to learn more about flight duration, prices, booking site comparisons and lot are more.
However, there are many flight booking companies out there, those you have heard of and those you haven't.
But today, I will be doing you the favor of introducing you to reliable flight booking companies, where you can book your flights faster and easier.
1. Travelstart
This is one of the cheapest and fastest ways to book flights in Nigeria.
They're based in sunny Cape Town, they have offices across Africa and the Middle East where hundreds of people are dedicated to rocking their travel world.
They are determined to make you spend less time planning your travel and more time on your holiday.
2. Wakanow
Wakanow is an online travel agency focused on West and East Africa, with principal operations in Nigeria.
Wakanow was founded in 2009 in Nigeria.
Wakanow is one of West Africa's largest full-service online travel companies. The company provides its customers with a one-stop online booking portal for flights, hotels, holiday packages, and other travel services and ancillaries
3. Jumia Travel
Jumia Travel is an online travel agency providing online hotel reservations across the African continent.
They are also specialized in hotel booking within and outside of Africa.
With Jumia Travel, you can also book a flight with both local and international airlines.
Jumia Travel is now TravelStart and bookings will be done on the website.
4. Travel Beta
Travelbeta has been one of the flight booking companies in Nigeria is an emerging leader in the Nigerian travel and Tours industry.
They adhere to customers' needs in the areas of flights, hotels, airport pickups, vacation packages, corporate packages, visa assistance, and international telephone services.
They aim to make the process of booking flights, hotels, and trip packages easy and quick while fulfilling its Mission "to deliver memorable travel experiences to all customers without doubts and exceptions".
5. Cheapflights.com
6. EthiopianAirlines.com
7. ArikAir.com
8. Wego.com.ng
9. BookingsNigeria.com
Why Should You Book Flights Online?
First, let's admit, you hate queues, everyone hates queues. With the help of the internet, you can visit any of your favorite booking websites and book your flight with just a few clicks.
Booking flights through the traditional way can be daunting sometimes, standing in queues, waiting for your turn, and all the documentary processes involved.
Booking flights faster in Nigeria can be applied to you as well, and it will be a new way to save stress and plan more on your vacation.
There shouldn't be any divided attention.
What Happens When I Book a Flight Online?
If you book a flight online, you will receive an electronic ticket (also referred to as an 'e-ticket') by email to the address you provided when during the booking process.
You can print this or decide not to. But some details in the receipt will be needed.
After booking a flight online and having made your complete payments, it's important to know what the airline officials will require from you when you arrive at the airport.
You will need to have your form of identification and reference number with you. The reference number comes with the e-ticket that will be sent to your email address.
For international flights, you will also need to have your passport and any visas with you.
Many international airlines advise passengers to print out electronic tickets ahead of time to avoid long queues at check-in. You can do this if you wish.
Any More Advice?
Well, if you want to save more on flight online booking, then you should always book a flight in advance, in this case, you get very good discounts.
Some of the airlines in Nigeria are Dana Air, Aero Contractors and Air Peace.
It's also advisable to book your flight a few days before your appointment to avoid disappointments or hiked flight prices.
Click here to book a flight to any destination now!