"Human inertia induces us to believe that our lives will never change unless we relocate." This particular quote of Kilroy J. Oldster relatively connects with an imperative guide which I am about to share with you.
Of course, you will agree with me that today, virtually all average citizens of Nigeria face one difficulty or the other, either money-wise, health-wise, or in any other term. Most of us have considered it almost natural for the politicians and the rich ones to send their children abroad for education and greener pastures while the average man wallows in the disgusting mud of lesser opportunities in his own country. However, it shouldn't be done this way.
Sometimes, the change that we all seek can only manifest when we broaden our horizons. I believe that everyone deserves a better life, including you reading this article. And if you can't get it where you are, then what are you waiting for? Travel and live up to your dreams!.
We have heard of the cases of many successful people whose achievements as a result of migratory knew no bounds. In your understanding, I do not want you to misunderstand my point here, Nigeria is a very blessed country with a plethora of natural resources and creative individuals but sadly, these merits have not been able to provide opportunities for most of its hard-working inhabitants and that is why there is always a choice of moving, or better put, relocating.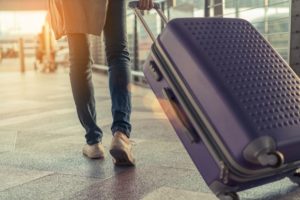 So, if you're reading this, and you have once thought of actualizing your pursuits by relocating to a more favorable environment and living up to your dreams I want to gladly pat you on the back as you have just come across the right article for you. To assist, I shall be unleashing the important information you need to relocate to Canada from Nigeria or as a Nigerian citizen.
Relocating to Canada from Nigeria in 2023
Most of the time, when I speak with people about relocating, especially to a country like Canada, I sense the aptness in them but a sudden eruption of discouragement occurs when they think of funding. You do not need to have 'money in the bank' before you think of moving. There are, in fact, multiple ways to save up for traveling. So this shouldn't be a barrier. That little drop of water that you add can become a mighty ocean in no time.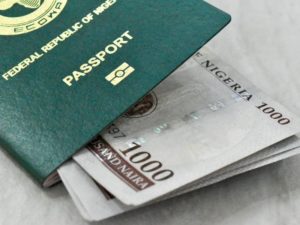 For the sake of those who still see saving as a difficult exercise, here are some important factors to consider when saving, especially for your visa and for sufficient funding proof.
– First, you have to begin savings NOW. You can never enjoy the reward of what you never sow. Try your possible best to always put in Naira notes in your saving box, piggy bank or whatever saving tool. These notes may amount from cash gifts, side cash or other miscellaneous cash.

–  If you really want to count a huge amount of money at the end of your savings, then you need to put in high denomination notes as often as possible. If at all you want to put in little amount, it should be in an entirely separate saving tool.

–  Discipline yourself and be determined not to spend more than what you save. You can do this by placing your savings money first before considering other secondary expenses.
Needless to say, Canada is one of the largest and wealthiest countries in the whole world. I can assure you that there are a lot of Nigerians who are already there because of the simple process of obtaining a visa for Canada. For sure, it is a good place for working, schooling and living.
And hey, Nigeria is as great on its own. You moving with your family will not affect the economy in any way. We have over one hundred and ninety million people, now imagine 10% of this populace absent, it will have no effect.
There are multiple ways to legally move to Canada and you will definitely qualify for at least one of these ways as there are about two hundred and fifty thousand people who move to Canada each year.
So journey with me as I take you through a detailed step on how to move to Canada. I have purposefully divided this article into two broad phases, the first one is for those who are yet to apply for a Canadian visa, and the second one will be revealing various options that are available to legally move to Canada as a Nigerian.
Obtaining your Canadian Visa in Nigeria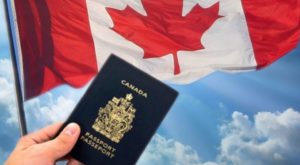 The process of obtaining a visa in Canada is quite simple and this is the reason why we have a lot of Nigerians who are already there flourishing.
Below are the requirements needed for obtaining a Canadian visa for a Nigerian citizen.
▶ You will need to download and completely fill the application forms as well as the family information form. Answer every question on both forms and make sure that you include your phone number, email address, and postal address. Also, submit in person.
▶  Two coloured passport photograph with date and signature at the back is required.
▶ Pay your Biometrics and visa fees: this should be added in your application forms (the estimated price of these fees are available in the next step of this article). The proof of the payments of these fees is also needful.
▶  Your original passport is needed with at least two blank pages.
▶  Probably, A note containing an account of the purpose of the trip, the length of stay, contact, and destination.
▶  Invitation letter: this is compulsory especially if you are traveling for business or visiting a family.
▶ A detailed medical history and proof of good health are also required.
▶ You need documented proof of ample fund that can be sufficient throughout the duration of your trip.
▶ Extra documents like Birth certificate, Marriage Certificate, etcetera are required to support your application.
In a nutshell, you need to choose the type of visa, check the requirements for the visa type, fill the application and family information forms, pay the visa and biometrics fees and go for your visa appointment on the issued date.
You can pay your visa fee online or in person. This, however, may determine the price. Please be aware that this price may change at any point in time, depending on when the embassy proposes. They should also be paid in Naira.
▶ Processing fees – about N28, 000 ($77)
▶ Biometrics fees – about N24, 000 ($66) per person
If you are applying through the VFS Global visa application center, the estimated fee for the visa is
▶ Processing fees – about N28, 000 ($77)
▶ Biometrics fees – about N24, 000 ($66) per person
▶ Service charge – about N17, 000 ($47)
Canada Embassy center in Abuja
Central business districts
FAX : (011 2349)461-2901
Email : [email protected]
Telephone : (011 234 9)461-2900
Canada Emabassy center in Lagos
4, Anifowoshe street, Vitoria Island
FAX : (2341)262-2516/17
Email : [email protected]
Telephone : (234 1)262-2512/13/15
Ways To Relocate to Canada From Nigeria
Having done this, going through a legal channel to obtain entry to Canada is very crucial. If not, you will be breaking the law and you may be deported. Of course, there are various ways through which you can apply to become a resident in Canada, these include:
1. Family class sponsorship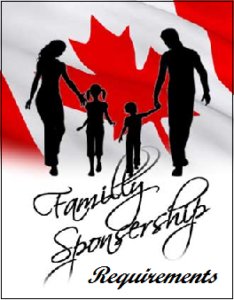 Many permanent resident and Canadian citizens have loved ones here in Nigeria that they wish they could bring to Canada. Canada immigration allows their permanent resident and citizen to sponsor family members for immigration. After all, the Canadian government is dedicated to keeping families together whenever possible.
And you may ask, which family members can be sponsored for Canada immigration from Nigeria?  Spouse, parents, dependent children, grandparents, brothers or sisters, nephew or niece, granddaughter or grandson, conjugal partner, common-law partner and any other relative of any age or relationship but under some particular conditions.
NOTE: These sponsored relatives must sign a sponsorship agreement that commits the sponsorer to provide financial assistance for the relatives if needed. Sponsors must also provide financial support for their spouse or conjugal partner for three years from the date they become a permanent resident. These sponsors must be at least eighteen years of age. If your spouse is a Canadian citizen, you both must be able to proof the genuineness of your relationship not just for gaining residency.
So the question now is, how do I begin this process if I have a family in Canada who is willing to bring sponsor my relocation?. Simple.
First, you need to speak with such relative about your plan
Secondly, click HERE to get more details and begin the processing.
If you are married, and you and your partner live here in Nigeria, there's also a way you could go about this. Even if there is no relative of yours who is a permanent resident in Canada that can sponsor you both, I mentioned about savings earlier, didn't I?.
I must say to you that relocating indeed requires a lot of money, right from the very first day the preparation began – don't be fooled.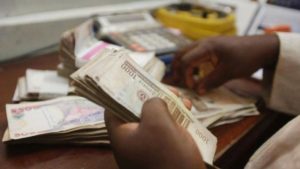 According to the approval from the Canadian Immigration, an individual applicant is meant to have at least  N3,742,200 in your account as  POF or CAD.
And so with rough estimations, the total sum of money that will cost an individual applicant for Visa and all is N1,318,400.
Then it means that if you are to go with your family, let's assume that as a man, you have a wife and two kids – a family of four, and you all want to relocate. Then you can do the calculation by your self. When it cost an individual applicant a total sum of N1,318,400, so multiply this by four, what do you get?  N8,272,700. So you see, that is the needed amount to sponsor you and your family right here from Nigeria. And if the number of your family exceeds four, you can carry on with the calculation.
Obviously, the total cost and application cost increases just as the number of people in the family does.
Actually, you do not necessarily have to have the money as a whole somewhere, you just need it to be in your bank for at least three months while you process your move. Interestingly, you can get this done by loans or other sources of investment.
However, I will advise that you start saving NOW, if you really have any plan of relocating, save as much as possible!
2  Express Entry For Skilled Workers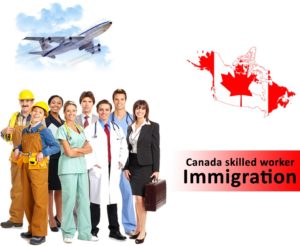 There is also a Canadian immigration program that allows immigrants to live and work in Canada as a skilled worker through the express entry. Immigrants who are skilled or have the relevant qualifications under the federal immigration program can be accessed, recruited and selected by the citizenship Immigration Canada (CIC) in this new system.
This option is considered by many to be the most operative way to gain Canadian residency.
If you are self-employed, that is, you work for your self, then you may be able to apply for a Canadian visa as a self-employed individual. Mind you, you will need to have a proof of sustainable income of at least N14,400, 000 ($40,000) per year and that you can continue to earn as much as living in Canada.
NOTE: When you apply through the Express Entry for skilled workers, the officials will consider your education, age, work experience of at least twelve months, and area of specialization which you will be working on.
Now, in as much as there are other options which you could relocate to Canada, I would love to really talk elaborately on this particular one because there are a lot of people, I mean a lot!, who gain residency and permanent stay in Canada through the Express Entry we are talking about here.
And so, on practical grounds, you should get started by finding out if you're eligible in this option by simply taking the quiz. You can click HERE to take the quiz. In this quiz, you will be asked questions about your nationality, age, language ability, family members, education, work experience, and details on any job offer
Based on your answers, you will be told what programs you may be eligible for, so please, I urge you to be as accurate as you can. Click on the 'eligibility' to get started.  The required general hint is 8777 on Listening, Speaking, Reading, and writing. (LSRW)
Afterwards, you will calculate your score using the Comprehensive Ranking System (CRS) HERE.
The CRS is a points-based system that is used to assess and score your profile and rank it in the Express Entry pool. Canada CRS Point calculator allocate points to the applicants based on three main factors. A. Core/human capital + B. Spouse or common-law partner + C
Another important aspect in the Express Entry is finding your NOC. You need to have a specified work experience of one year even if you've been into several jobs in the time past. Being a program for skilled workers, Your NOC will be used in classifying your job. To find your NOC, you can click HERE.
If you've successfully taken the quiz and qualified. You will also need to participate in the. Language test. It is, in fact, very necessary for all applicant. In the language test, you will be tested based on your knowledge of English or French language. This will last for two to three months and will cost N75,000. Please, make sure you give yourself enough time to prepare for this test. The IELTS test and others are an important test to take.
You can officially register here for taking the IELTS test.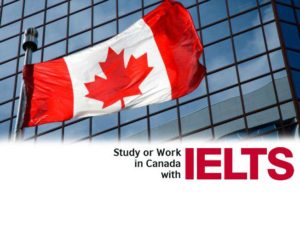 I recommend you to also practice some online test like THIS and THIS to make sure you are well equipped to successfully face the general IELTS test for the first time.
Other options or legal channel for gaining residency in Canada include:
3  The Provincial Nominee Programs (PNP)
As we speak, the PNP option is progressively becoming the most operative way of gaining Canadian residency. Most provinces in Canada have developed their own immigration programs that often lead to the fast-track procedure. Provinces such as Ontario, British Columbia, Alberta and others are involved in this program. Although, it is necessary that applicants live in the respective provinces after they migrate to Canada – This is a requirement of the PNP category. In addition, a job offer from a Canadian employer is required in order to qualify for some PNPs.
4  LMIA work Visa
This is, in fact, a very involved process which can eventually lead to your permanent residency in Canada. The LMIA simple involves obtaining Canadian job offers, having the employer in Canada apply for an LMIA through service Canada, then afterwards, the applicant applies for the work permit after the LMIA is endorsed.
A lot of applicants for Canadian immigration, first of all, get Canadian job offers, apply for a Work Visa and then, on this ground, they are able to immigrate to Canada and probably become a permanent resident there.  You can begin the registration for a work permit for LMIA.
Please note that there are two types of work permits :

The Employer specific work permit and the open work permit.

In the case of the Employer specific work permit, Before you submit your application for an employer-specific work permit, the employer who wants to hire you must complete certain steps and give you either a copy of a Labour Market Impact Assessment or an offer of employment number to include in your application.
5  International Adoption
Current Canadian citizen could decide to adopt a child or baby from another country, this happens under the option of International adoption class. In this way, such a baby or child can secure Canadian residency.
Personally, I have a close friend over there whose child was adopted from Nigeria and today, that child is already a Canadian citizen. So, it is an operative option. This class, however, is relatively rare as it all depends on the choice of the concerned Canadian citizen who wants to adopt the child. Also, there has to be a documented proof of such adoption.
In conclusion, you can choose to become a full citizen of Canada after four years of residency to fully enjoy all the rights, afterall, that was the reason why you moved in the first place, right?
So, you must be 18 years of age and must have understood the Canada social protocols. You should also learn how to speak English and French fluently as they will be of help too. Also, you must have passed politics and Canadian government exams then, you will be invited for a citizenship ceremony where you will be given a certificate of citizenship.
After this, you can live your dreams and enjoy your life in Canada.
So, if you are still reading this, I must congratulate you and also thank you for following through till the end. We have actually come to the end of this article and I hope that you will follow the steps that have been made available hook-line-sinker as they will be of great help to you in your quest of relocation to Canada. Do not forget to share this article with friends and family.
Like I have said at the beginning of this article, there is always a choice of relocating. I'm quite in firm agreement with Walt Disney when he stated that "We keep moving forward, opening new doors, and doing new things, because we are curious and curiosity keeps leading us down new paths".
Indeed, there is good life in Canada!