Packing your bags to live and work in Dubai is not a piece of cake, especially to most Nigerians. You need quality information on how to go about the traveling process. 
If you have never been to Dubai before, this may appear as a very huge deal to finally relocate to Dubai. But I've spent quality time gathering the necessary information you need to know when it comes to living and working in Dubai. 
In this post, I will be sharing deeper insight into every detail that concerns relocating to Dubai. 
Dubai is one of the best places to be in the world as it has been a green pasture for most Nigerians who have carved a mind-blowing business idea for themselves. There are companies, factories, hotels, and other big firms that permit foreigners like Nigerians to live and work in Dubai. 
If you are a Nigerian willing to live and work in Dubai, then you will find every single word in this article a very important one. 
Going into the details, let's start by taking a deep look into the cost of living and other legalities concerning working in Dubai.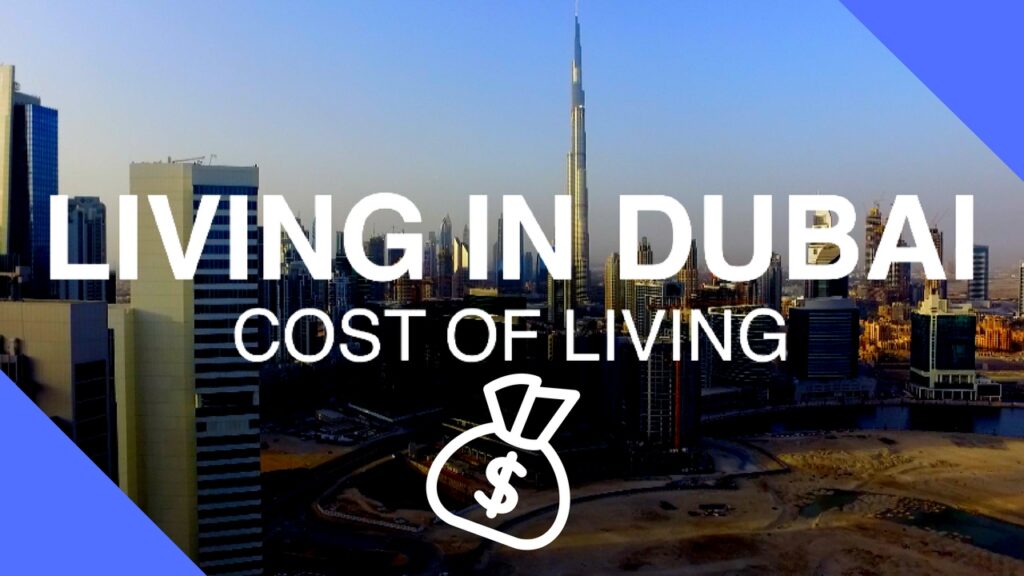 The Cost of Living and Working in Dubai
It is no news that Dubai is a land of luxury, this can be interpreted in a way that foreigners will have to save up a substantial amount to fund their time of stay in Dubai before securing a job to fend for themselves. As a Nigerian, you really have to cut your coat according to your size by living within your affordability. 
If you have a relative in Dubai who is willing to give you a part of his or her accommodation, then you are lucky to escape paying about NGN 300,000 a month for a room in a shared 4 bedroom apartment in one of the skyscrapers in Dubai Marina. This is somewhere you can call the banana island of Lagos. 
Okay, if that may sound too expensive, then you should be looking to spend 4000-6000 Dhs to secure a bedroom apartment or studio. In Nigerian currency, this should be around NGN 400,000 to NGN600,000.
Accommodation at its nearest minimum in Dubai cost nothing less than 800 Dhs monthly for a bed space in an 8-10 man/woman room in Bur Dubai or Deira. 
Healthcare is another significant angle to consider when thinking of living and working in Dubai. Interested applicants will have to go through a health test on Malaria, Heart Disease, Hepatitis, and so on. Traveling to Dubai will require you to go through health procedures than any other country in the world. There is no such thing as malaria in Dubai, so you should come along with enough antibiotics as pharmacists over there will not release drugs without a verified prescription from a doctor. 
We all know that an important document when traveling to any country is your Vista. We shall look into the documents needed when traveling to Live and Work in Dubai, but before then, let's now dig deeper into the job opportunities available in Dubai and your chance of securing one. 
Job Opportunities Available for Foreigners in Dubai

 
The easiest and most common opportunities for Nigerians to earn a living in Dubai are doing business. Business in Dubai may involve the exportation of goods to their home countries. For example, the expert of clothes back to Nigerian for sales. Other business types include sales of cosmetic dealers; herbal product resellers; gold merchants; personal shoppers and also sales of cars. 
Other Nigerians venture into the exportation of electronic gadgets and home appliances which appears to be cheap over there. Other major paths for livelihood and earning a living in Dubai for Nigerians include the following :
Skill Based Jobs

Gold Retail

White Collar Jobs

Investing

Education

Informal Jobs
Visit the Dubai official travel website to know more about these Visas and the process of inputting the required documents for travel together. 
Living and working in Dubai: Visa Requirements

 
Like I have mentioned earlier, a vital thing when traveling to not just Dubai but any country is the visa documents and requirements. To get a visa to any country may have to do with either tourism, work, schooling, business, or classified mission. Let me show you the list of available Visas when traveling to Dubai. 
Work Visas
To live and work in Dubai, this is the visa you should be interested in securing. Work visa is about greeting jobs in Dubai under the institution, company, or firm. Nigerians who lose their job over there will be given limited time to either get a tourist visa or come back to their country. 
Business Visas
Business Visas concerns when you register under a company in Dubai. You get a resident permit in Dubai by registering your business. This may cost you up to 25000 Dhs. 
Other visa types include 
Read in detail how to get Dubai Visa from Nigeria here.
Traveling to live and work in Dubai is a great step in exploring greener pastures. Most importantly, Nigerians with special skills or advanced education will likely fall on a favorable side in attaining their Visas. 
There is indeed a promising future for anyone who can make it in Dubai. As a matter of fact, one reason that draws foreigners to invest in human capital in Dubai is that the great city has always been favored for its exemption from taxes.
There is a great chance of success for those who decide to go to the gold business as prices for gold in Dubai have always been cheaper. 
It is also important to look up to the Dubai travel website to be abreast of any update that concerns the type of visa you are applying for.