Just the thought of traveling out of Nigeria and the expenses attached to it kills the hyped vibe of wanting to visit many places in the world. Sad, right? This post is to deliver to you Visa Free Countries for Nigerian Passport Holders in 2023.
Visa Free Countries For Nigerians 2023
People making up a country shows the relevance of citizens in every country. The international passport is a legal document that identifies an individual as a member of a country in the world.
In Nigeria, there are four (4) types of citizenship recognized by law and they include;
Citizenship by Birth

Citizenship by Naturalization

Citizenship by Descent

Citizen by Registration
Having obtained one of the above types of citizenship, it is fair enough for such an individual to be pronounced a legal citizen.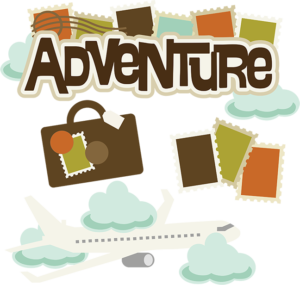 It's an undeniable fact that movies, documentary skits, historical books swaying all over the internet has been a source of inspiration for many of us. Sometimes, we just want to get away from the stress and hustle we are used to in Nigeria and get to see and experience something new and different for a change. Then, the reality of visa charges and time allocated to acquiring and processing it strikes through the beautiful dream.
Unacceptable! Everyone deserves to enjoy life.
Exploration into other countries has helped in the realization of the importance of communication as the basis of everything great that can be achieved in a country. This has been proved by the people who have been privileged to go to other countries and have made good use of the opportunity by exploring and by the use of communication skills, an alliance of many kinds has been formed. This alliance has created a bond with people of different countries and countries has benefited from this by applying different ideas gotten from countries across to better their own.

Tourism is more than enough reason for anyone to desire to step out. Every country has its own geographic beauty. This has proven to be very beneficial to countries as it has helped in the generation of avenues. Sightseeing has also helped in the discovery of places people never thought could exist.
Can I travel to another country without a Visa as a Nigerian?
The answer is YES.
It is very true that there are countries in and out of Africa you can travel to without a visa. Your dream of traveling out of your country for one reason or the other can be fulfilled and that too with a lesser amount than a visa will cost.
Visa Free Countries for Nigerian Passport Holders 2023
1. Haiti – Visa Free for 3 months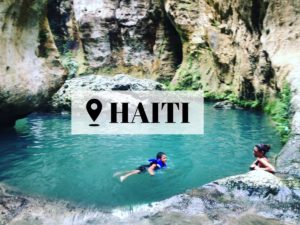 According to Wikipedia, Haiti is a country located on the island of Hispaniola, east of Cuba in the Greater Antilles archipelago of the Caribbean Sea. It occupies the western three-eighths of the island which it shares with the Dominican Republic.
Places available for Tourists
Bassin Bleu Waterfall on the hills of Jacmel, Haiti

Labadee Private Port located in Nord, Haiti

Kokoye Beach

Gelee Beach located in Les Cayes, Hait

Wahoo Beach

Saut Mathurine

Site des Ramiers
2. Cameroon – Visa Free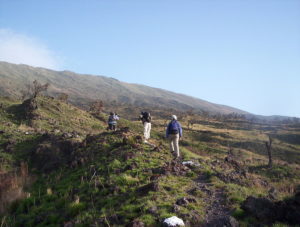 The Republic of Cameroon is a country in Central Africa. It is known to be bordered by Nigeria to the West and North. As stated above, due to the fact that the border is very close to Nigeria, it is very easy for a Nigerian to travel into.
Places Available For Tourists
Yaounde city

Maroua, Cameroon

Limbe, Cameroon

Foumban Palace, Cameroon

Korup National Park

Dja Faunal Reserve

Mefou National Park

Dschang, Cameroon

Campo Ma'an National Park
3. Barbados – Visa Free for 6 months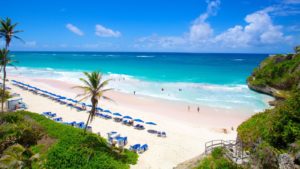 In the eastern Caribbean island, resides Barbados (an independent British Commonwealth nation). It is an amazing place to choose to tour because around the island are botanical gardens, beaches, cave formations, plantation houses and many more.
Places available for tourists
The Beaches of Carlisle Bay

Downtown Bridgetown

Bathsheba Bay

Animal Flower Cave

St. Nicholas Abbey

Crane Beach

Barbados Wildlife Reserve

Farley Hill National Park

Bottom Bay Beach
4. Chad – Visa Free
This incredibly awesome country derived her name from Lake Chad (the second-largest in Africa and the largest in Chad). It falls on the western border with Niger and Nigeria.
Places available for tourists
Tibesti Mountains

Abeche

Douguia's Chari River

Lakes of Ounianga

Guelta d'Archei

Ennedi Region

Lake Chad

Chad National Museum

Zakouma National Park
5. Bangladesh – Visa on Arrival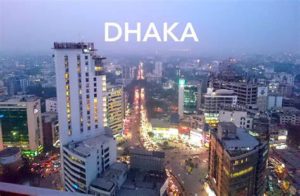 The People's Republic of Bangladesh is a country in South Asia. Market-based, it is one of the fastest-growing economies in the world. It has been documented that her early history featured successions of Hindu and Buddhist kingdoms and empires.
Places available for tourists
Sundarban – The biggest mangrove forest in the earth

Srimangal – The nature & tea garden culture

Cox's Bazar – The longest unbroken sea beach

Nijhum Dwip – The island of deers & birds

Otter Fishing Experience

Dhaka City – Meet the heritage & people

Chittagong – The biggest port city of Bangladesh

Rocket Steamer – Cruise on a 100's old heritage

Archaeological sites of northern Bangladesh

Old capital sonargaon & Panam city day out
6. Burkina Faso – Visa Free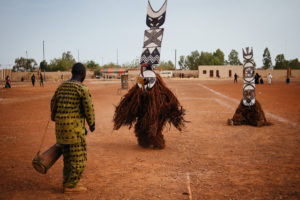 One interesting fact about this sweet country is that it is surrounded by six (6) different countries; Mali to the north, Niger to the east, Benin to the southeast, Togo and Ghana to the South and Ivory Coast to the Southwest.
Places available to tourists
Ouagadougou, Burkina Faso

Bobo-Dioulasso, Burkina Faso

Banfora, Burkina Faso

Market in Gorom Gorom, Burkina Faso

Arli National Park

Ruins of Lororpeni, Burkina Faso

W National Park, Burkina Faso

Nazinga Reserve, Burkina Faso

Sindou Peaks, Burkina Faso

Bangr Weogo Park, Burkina Faso
7. Dominica – Visa Free for 21 days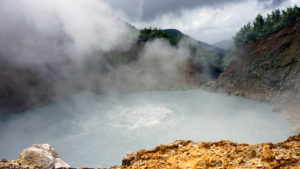 Dominica, island country of the Lesser Antilles in ear, Burkina Eastern Caribbean Sea. Dominica is endowed with the sincere beauty of nature, the graceful mountains standing out to show off its strength, has captivated the hearts of countless.
Places available to tourists
Champagne Beach

Indian River

Mero Beach

Dominica Botanic Gardens

Boiling Lake

Emerald Pool Nature Trail

Middleham Falls

Waitukubuki Trail

Morne Bruce
8. Ghana – Visa Free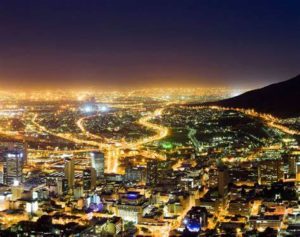 A typical Nigerian doesn't need to be told about Ghana because of the relationship that has been nurtured over the years. Nevertheless, Ghana is known historically for its gold, presently it has been a key supplier of Cocoa to various industries in need of it.
The Republic of Ghana is located along the Gulf of Guinea and the Atlantic Ocean in West Africa.
Places available for tourists
Accra

Artists Alliance Gallery

Labadi Beach

Jamestown

Cape Coast

Kakum National Park

National Museum of Ghana

Elimna Castle

Busua Beach

Mole National Park

Cape Three Points
9. Guinea – Visa Free
As stated by BBC news, Guinea's mineral wealth makes it potentially one of Africa's richest countries. Guinea is a West Coastal country in West Africa.
Places available to tourists
Cape Verga

Mount Nimba

Grande Mosquee de Conakry

Foua Djallon

National Museum

Ureca

Bata

Moca Valley

Evinayong

Monte Alen National Park
10. Madagascar – Visa on Arrival for 90 days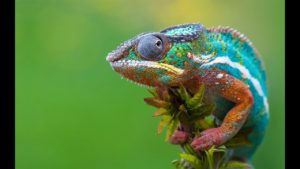 Madagascar is a typical tour zone. Over 90% of its wildlife is found nowhere else on earth and has the fourth-largest island. In addition to the traditional agricultural practice, they are also blessed with islands of all kinds.
Places available for tourists
Ranomafana National Park

Masoala National Park

Andasibe-Mantadia

Royal Hill of Ambohimanga

Ifaty

Avenue of the Baobabs

Nosy Be

Tsingy de Bemaraha

Isalo National Park

Ile Sainte Marie
11. Iran – Visa on Arrival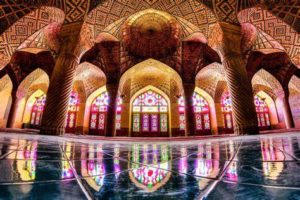 Iran is a founding member of the UN, ECO, NAM, OIC, and OPEC. It consists mostly of desert basins, such as Kavir Desert (the country's largest desert) as well as some salt lakes.
Places available for tourists in Iran
Valley of stars

Choga

Zanbil

Babak Castle

Nasir ol-Molk Mosque

Anzali Lagoon

Chalus Roadof e

Naqsh-e Jahan Square

Shushtar Historical Hydraulic System

Bridges of Esfahan
12. Mozambique – Visa Free for 30days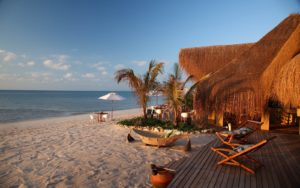 Through the exportation of cotton, cashew nuts, tea, sugar, copra and sisal, the country has been able to boost its economy.
Places available for tourists
Mozambique Island and Fort Sao Sebastian

Maputo

Bazaruto National Park

Vamizi Island

Parque Nacional Da Gorongosa

Lake Cahora Bassa

Quirimbas National park
13. Tanzania – Visa on Arrival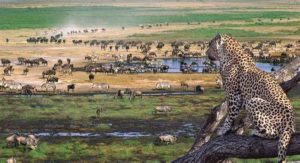 Tanzania include the plains of Serengeti National Park, a safari mecca populated by the "big five" game (elephant, lion, leopard, buffalo, rhino), and the famous Kilimanjaro National Park, and many more offshore.
Places available for tourists
Mount Kilimanjaro

Serengeti National Park

Zanzibar Beaches

Ngorongoro Conservation Area

Lake Manyara National Park

Mafia Island

Tarangire National Park

Pemba Island

Stone Town

Selous Game Reserve
14. Kenya – Visa on Arrival for about 90 days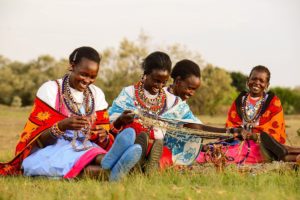 Kenya, vastly known for its scenic landscapes and wildlife preserves. It is interesting to know that tourism is a vital contributor to Kenya's economy.
Places available to tourists
Nairobi National Park

Malindi

Mount Kenya

Samburu National Reserve

Hell's Gate National Park

Lamu Island

Tsavo National Park

Lake Nakuru

Amboseli National Park

Masai Mara National Reserve
15. Senegal – Visa Free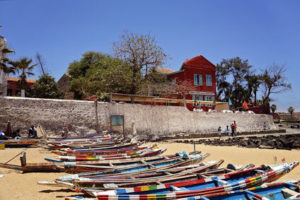 With arid desert and lush rainforests, Senegal a stunning boasts a stunning array of sights, sound and flavors. It is famous for its busy and lively markets and creative musical culture, colonial architecture and beaches.
Places available for tourists
Dakar

Saint-Loius

Senegal River

Pink Lake (Retba)

Djoudj National Bird Park

Njokolo-Koba National Park

Touba

Ziguinchor

Casamance

Saly
16. Mauritania – Visa Free on Arrival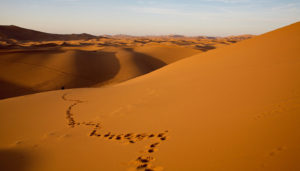 This very one is blessed with Algeria to the northeast, Mali to the east and southeast and Senegal to the southwest. Mauritania is known for the possession of Adrar and Tagant plateaus.
Places available for tourists
Diawling National Park

Banc d'Arguin

Nouakchott

Nouadhibou

Selibaby
17. Palau – Visa on Arrival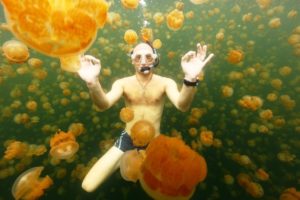 Palau, officially the Republic of Palau is an Island country located in the Western Pacific. Search engine has stated the most populous of the Islands is Koror.
Places available for tourists
Ngerulmud

Jellyfish Lake

Rock Islands

Meyuns

Clear Lake

Lake Ngardok

Melekeok

Koror
18. Sierra Leone – Visa Free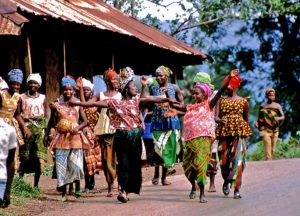 Sierra Leone is a country in West Africa, on the Atlantic Ocean. This beautiful country, over the years, has developed a good relationship with the United Kingdom and other former British colonies through membership in the commonwealth.
Places available for tourists
Mount Bintumani, Loma Mountains

Tiwai Island wildlife sanctuary, Tiwai

Bounce Island, Huntington Beach

Tacugama Chimpanzee Sanctuary, Freetown

Banana Island, Southwest of Freetown Peninsula

Outamba Kilimi National Park, Bombali

Turtle Islands, Southeast Peninsula

Tokeh beach, Tokeh

Gola Forest Reserve, Kenema

Cotton tree, Freetown
19. Georgia – Visa on Arrival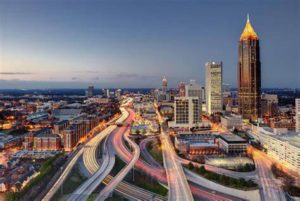 Georgia is a developing country and stands as number 70 on the Human Development Index. It is located at the crossroads of Western Asia and Eastern Europe. The captivating ways the people of the nation have chosen to stick to ancient and rich cultural heritage is thrilling.
Places available for tourists
Savannah Historic District

Georgia Acquarium

Atlantic Botanic Garden

Center for Civil and Human Rights

Martin Luther King Jr. National Historic Site

Chattahoochee National Forest

Jekyll Island

Callaway Gardens

Okefenokee Swamp

Ocmulgee National Monument
20. Fiji – Visa Free for 4 months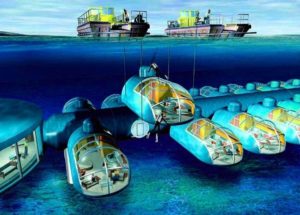 Okay, this is a good one. Fiji is a country in the South Pacific endowed with more than 300 islands. It is located near Australia and New Zealand in the Pacific Ocean. Amongst the best islands includes; the Yasawa Islands, Wakaya Island, Viti Levu, and many others.
Places available for tourists
Sigatoka Sand Dunes Natinal Park

Pacific Harbor, Viti Levu

Levuka, Ovalau

Sri Siva Subramaniya Temple, Nadi

Tavoro Waterfall, Taveuni

Blue Lagoon Cruise: Mamanuca and Yasawa Islands

Great Astrolabe Reef, Kadavu

Sawa-i-Lau Caves, yasawa Islands

Bouma National Heritage Park, Taveuni Island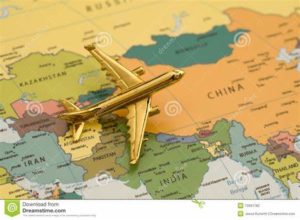 Some Other Visa-Free Countries for Nigerians 2023
Benin

Burkina Faso

Cameroun

Cabo Verde

Chad

Comoros

Côte d'Ivoire

Djibouti

Ethiopia

The Gambia

Ghana

Guinea

Guinea-Bissau

Kenya

Lesotho

Liberia

Madagascar

Mali

Mauritania

Mauritius

Mozambique

Niger

Rwanda

São Tomé and Príncipe

Senegal

Seychelles

Sierra Leone

Somalia

Togo

Uganda

Zambia

Zimbabwe

Iran

Kyrgyzstan

Maldives

Timor-Leste

 Antigua and Barbuda

 Barbados

 Dominica

 Fiji

 Haiti

 Saint Kitts and Nevis

 Suriname

Fiji

Micronesia

Tuvalu

Vanuatu
Note: Some of these countries have visa processing fees and visa fees may change as exchange rates do. It is important to keep this in mind as you make your plans.
FAQS on Visa-Free countries for Nigerian Passport Holders
In conclusion, I hope I have been able to convince and not confuse you that it pays to be a world traveler (you get the joke uhn? Ha ha ha ). Don't ever let money be a barrier to living a life filled with priceless memories.
FastLagos loves you and there is absolutely nothing you can do about it. Travel away!
If there are some visa-free countries for Nigerian passport holders that we didn't add to the list. Please indicate them via the comment box for us to add to our list.
We want every Nigerian to be able to travel without a visa as well, that's why we've put together a comprehensive list of countries you can visit without visa as a Nigerian.