What are the top 10 best Museums in India Worth Visiting?
We love India. And it is not just for the music and the food – India has got the best ones anyway. But also for the great sights as well.
We love the train rides, the music, of course, is why we love the movies and the movies are why we could never get enough of Bollywood, right.
Take a walk with us, we are going on a tour of India and her exciting history captured behind show glasses and great museums.
See if you'd fall in love anew with the country for a reason other than the spicy food and colorful carnivals.
Most Famous Museums in India 2023
Let's delight you with the ten Best Museum in India. Let's delve, shall we?
VISA FREE COUNTRIES FOR NIGERIAN PASSPORT HOLDERS
1. National Museum, New Delhi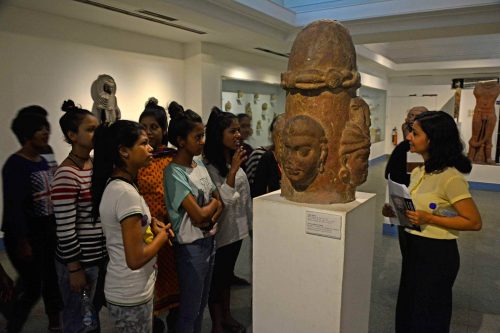 It all began for the National Museum at an exhibition of Indian art and artifacts at the Royal Academy in London in the winter of 1947 to 48.
The folks who curated the show decided to display the collection in India before returning the artifacts to their respective museums.
It turned so we'll that on August 15, 1949, the national museum was formally inaugurated by the governor-general of India, Chakravarti Rajagopalachari. Thus, was born the National museum.
There are presently several departments in the museum. There is archeology, manuscript, paintings, decorative arts, numismatic and epigraphy. And so much more. The museum has two floors, a rotunda around which the structure is based.
Some years ago over 200 objects ranging from a wide geographical and social spectrum acquired from private collectors were added to the museum.
Museum arts, anyone?
2. Indian Museum, Kolkata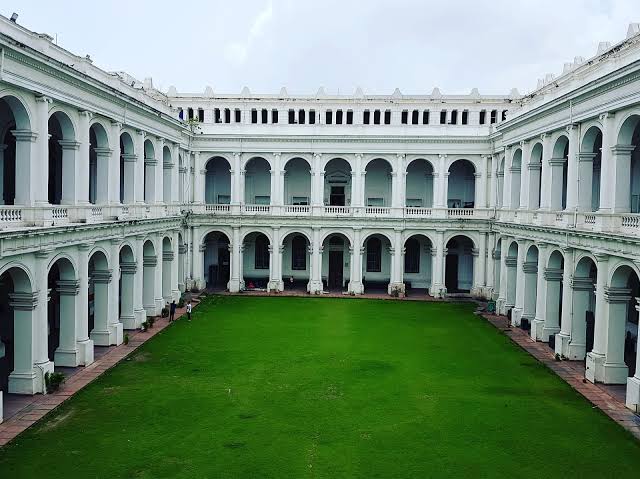 First referred to as the Imperial Museum at Calcutta, it is the largest and oldest of the museums in India.
It originated from the Asiatic Society of Bengal, an organization created by a certain Sir Williams Jones in 1784. By 1808 the society had been offered a suitable place by the government in the Chowringhee-park street area.
Nathaniel Wallich, a Danish botanist became its first curator. The museum features Egyptian and Indian artifacts.
You'd find an Egyptian mummy, Buddhist Stupa from Bharhut, the Buddha's ashes, and the Ashoka pillar, whose four lion symbol became the official emblem of the Republic of India. Fossils of prehistoric animals, rare antiques, and a collection of meteorites.
3. Madras Government Museum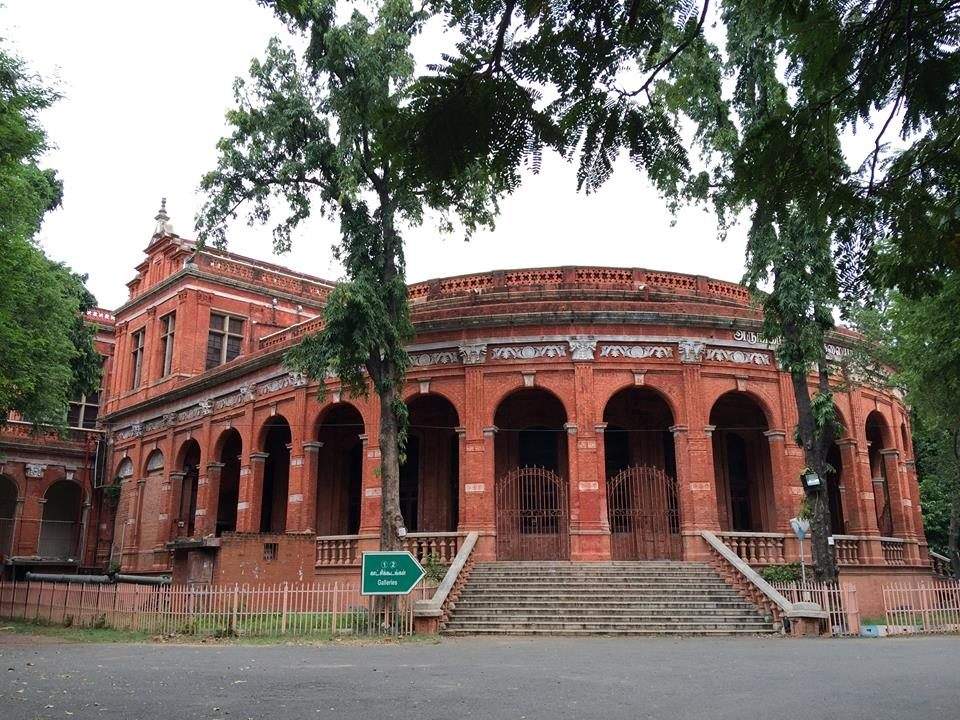 We are in a part of India where the sky is so blue, the air is balmy and the street so Asian it almost looks like we aren't in India, and for a moment you'd almost believe that you aren't. Only thing is you're standing before one of the most important places in the country, so much so it ought to have a patent.
It is Chennai and the history of the museum here is a winding and exciting story.
Well in August 1778, the governor of Madras granted a piece of real estate to a certain civil servant, who, in turn in 1773 assigned the piece of land to a committee that regulated public circuses.
Enter an Armenian merchant named E.S Moosrat. He bought the land, lost interest somehow and sold it back to the government. In 1854 the museum was moved to where it now is and a place now called Pantheon road, in Egmore.
The complex consists of six buildings and 46 galleries. Objects on display cover a variety of fields that include, archeology, numismatics, zoology, natural history, sculptures, palm-leaf manuscripts, and Amravati paintings.
The museum receives more than a thousand people a day. This number rises on weekends, and we don't wonder why.
4. Chhatrapati Shivaji Vastu Museum, Mumbai
Here's an opportunity to learn how to pronounce Indian names, then say 'Namaste'.
This museum was formerly known as the Prince of Wales Museum of Western India and for foreigners who may find pronouncing the name daunting, they are allowed to abbreviate into CSMVS.
Prominent citizens of Bombay created this museum inadvertently; the Prince of Wales, the future King George V had been visiting at the time. The folks wanted to commemorate that visit so they provide a museum for the purpose.
Finally, in 1998 the museum was renamed after the warrior king and founder of the Maratha Empire, Chhatrapati Shivaji Maharaj.
The museum building is made of locally quarried grey Kurla basalt and buff-colored trachyte Malad stone. Visitors are always quite taken by the dome that caps the building.
It is always a sight to behold.
5. Shankars International Doll Museum, Hyderabad
Somewhere in New Delhi near Ram Charan Agrawal Chowk, there's an office complex. You could never miss it on account of the paintings that look like graffiti. The building is owned by the organization called Children's Book Trust.
The doll museum occupies a floor area in there. A separate entrance with a winding staircase leads up to a foyer, and from this point on it is dolls of various sizes and shapes and colors, from all the continents of the world; Africa, Europe, Australia, New Zealand, Commonwealth of independent states, middle East, Asia and of course, India.
K. Shankar Pillai lived between 1902 and 1989, he was a cartoonist with reputation. He set up the Children's Books Trust, pioneering work in the field of children's literature in India in 1957.
Once upon a Time, a Hungarian diplomat gave Shankar a gift of a doll. This was how the idea for a doll museum was born. By 1965, with the help of the Prime Minister Jawaharlal and his daughter Indira Gandhi, the international museum for dolls were set up.
Subsequent Prime Ministers, embassies, diplomatic missions have all gifted the museum with dolls. Often they are dolls representing the donor nations.
This is one of the eminent museums in India. The main collection consists of 169 types of Indian costume dolls created by craftsmen right in the museum's workshop inside the museum. You'd find imitation of real-life characters like classical dance art Kathakali.
A curious enthusiast may ask, why dolls? We'd ask back, and why not?
6. Salar Jung Museum, Hyderabad
The Salary Jung started as a private museum of sorts. But it sure qualifies for a curious stopover.
Salar Jung was a nobleman who served as a Prime Minister of Hyderabad. He spent a huge part of his income over a period of thirty-five years collecting artifacts from all across the world.
After he died the collection was exhibited as a private museum which was inaugurated by Jawaharlal Nehru in 1951. Though there were reports of stolen items from the collection, most of it is now intact in the museum present location at Dar-ul-Shifa, Hyderabad.
It has a collection of sculptures, paintings, carvings, textiles, manuscript, ceramics, metallic artifacts, carpets, clocks, and furniture from Japan, China, Burma, Nepal, India, Persia, Egypt, and North America.
The Indian collection includes, Jade crafted daggers of Jahangir, Nur Jahan, and Shah Jahan, weapons belonging to Tipu Sultan, Mohammed Shah and lots more.
On display are Indian miniature paintings belonging to Mughal, Rajasthani, Thanjavur, and Deccan schools. The museum also has modern Indian works, those from the Western and Eastern world's, Quran collections and clocks.
There's something for everyone in this museum.
7. National Rail Museum, Delhi
By now it's become obvious that just about anything can be put in a museum immaterial of their sizes, even trains. Like the ones we have in the Rail Museum in Delhi.
Rail devotee Micheal Graham Satow first proposed the idea in 1962, construction followed in 1970, and on 7 October 1971, the museum started in Chanakyapuri, New Delhi, by the president of India at the time, V.V Giri. It was inaugurated in 1977.
Main exhibits include Patiala State Monorail Trainways, the Fairy Queen, Morris Fire engine and others.
India and trains have a long relationship. A visit to this museum makes the fellowship come alive in innumerable ways.
8. Calico Museum of Textiles
A museum of clothes, textiles, as the name suggested. Once again we have an example to prove we can have a museum for pencils.
It was founded in 1949 by industrialist Gautam Sarabhai and his sister Gira Sarabhai.
The museum had its location at the calico hills but was moved to the Sarabhai house in Shanibaug in 1983. The idea for a calico museum was inspired by Ananda Coomaraswamy in conversation with Shri Gautam Sarabhai in 1940s.
By 50s the Museum achieved its original intent. The textiles on show include court textiles used by the Mughal and provincial rulers of the 15th to 19th centuries; regional embroideries of the 19th century, tie-dyed textiles and religious textiles as well.
There are ritual art and sculptures, temple hangings, miniature paintings, Jain Art and sculptures, and furniture crafts.
The curator goes through a lot to preserve the items on display. Relative humidity inside the museum is also controlled and lights dimmed between visiting periods to extend the life of textiles.
9. Dr. Bhau Daji Lad Museum, Mumbai
In 1857 an existing museum called the Central Museum of Natural History, Economy, Geology, Industry, and Arts were closed to the public and moved to the town hall in Bombay.
They needed a new location, and money to build it. Among the committee for this purpose was Dr. Bhau Daji Lad.
In 1862 the foundation was laid and the building finished in 1871. In 1975 this museum was renamed as the Dr. Bhau Daji Lad Museum, Mumbai city.
The museum contains archeological finds and maps of India. One of the most significant collection is a 17th century manuscript of Hatim Tai. It also houses the iconic Kala Ghoda statue.
10. Napier Museum, Thiruvanantha Puram, Kerala, India
This is a natural history museum in the capital city of Kerala. It is 6km from the city, opens at 10am and closes at 4:45 at the coming of dusk – should you consider going in for a look-see.
One of the old museums in India, it was 1855, it got too old, and necessarily so; then it was torn down and rebuilt in 1874. It was named after Lord Napier, the governor of Madras from 1866 —72.
Some of the important features in the museum include a Temple chariot, the Sree Chitra Art Gallery which contains works from Raja Ravi Varma and Nicholas Roerich as well as examples of Mughal and Tanjore art.
There we have the very most famous museums in India. Visiting India has never been a bore. It sure will turn out better with a rich dose of art – both archeological artifacts and continental dolls. There isn't any chance this holiday season of running out of places to visit this time in India.