The federal capital territory of Nigeria is not only blessed with breathtaking landmarks like the Zuma rock and the national mosque scene but also preserves some specific spot for foodies. Among the best restaurants in Nigeria posing as a flagship for the Nigerian culinary industry, some iconic restaurants located in Abuja holds a remarkable position on the list.
In this article, we want to recommend to you some of the best restaurants located in the center of unity in Nigeria.
Best Restaurants in Abuja 2023
If you decide to spend the rest of your holiday in Abuja, we encourage you to try out any of these restaurants and be sure to get served with the best mix of delicacies in the country, ranging from local juice to international sauce!
This special restaurant in Abuja also serves as the best place to enjoy your dinner with your partner, friend, or family. They provide anything you need cutting across not only Nigerian dishes but also including Indian to Italian, Mexican and Asian.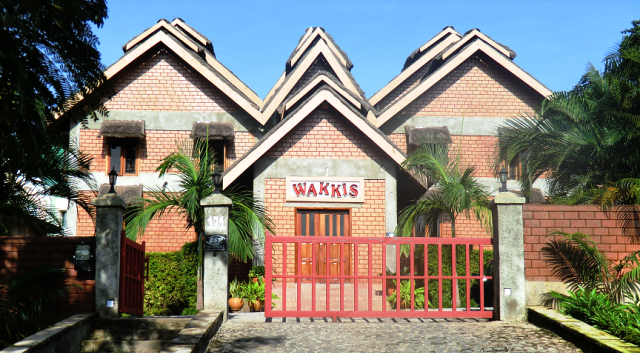 Wakkis restaurant
Opened from Mon – Fri (11am-23pm)
 Address: No. 171 Aminu Kano Crescent, Wuse II
This is one of our favorites among all the restaurants we have seen and visit in Abuja. A significant service we love about the walking restaurants is that they offer delicious, authentic Indian food. It also houses an open kitchen where you can watch how your sumptuous meal order is being processed and served in a very professional style.
They also have well-trained staff and culinary personnel that attend to customers in a very friendly manner. What you get in walking is a top-notch presentation of Indian cuisine but in the way of the Nigerian capital style. Perhaps, there is a special way people in Abuja choose what they like to it, but was restaurant has proven to be among the best in delivering top-quality performance in foodservice. When you dine at wakkis restaurant, do not forget the murgh malai and tandoori chicken!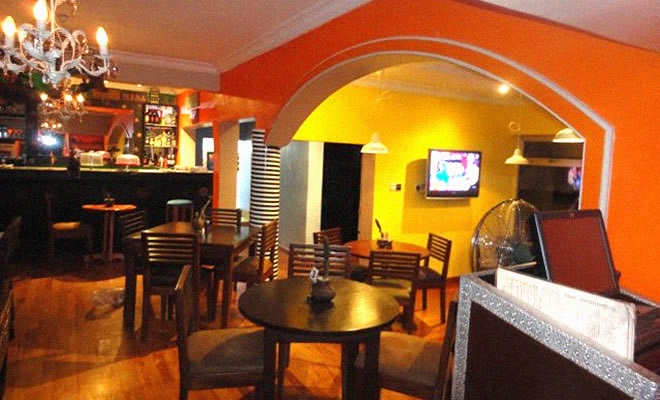 Salamander Café

We will call this a mixture of both African and contemporary restaurants and cafe for everyone including coffee lovers and even vegetarians. While they welcome a significant number of foreigners, it is also one of the best options for natives when it comes to restaurants in the state.
Salamander cafe is widely known for the cool vibes and all the beautiful shady outside terrace that welcomes you to the spacy interior where you feel like you are at home! The interesting thing is that they've got this section we would call the bookshop where customers can read some poetry that helps gulp down well-prepared coffee.
It is a sure place in Abuja to get the best breakfast, lunch, or dinner experience, this includes lots of meal on the menu that covers both local and international dishes.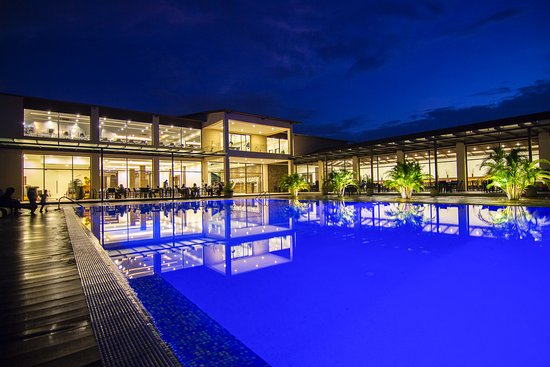 BluCabana
Opened from Mon — Fri (7am-11pm)
Address: Next to Nordic Hotel, Abuja
what is not to like about the Blucabana restaurant in Abuja, Nigeria? It is an intercontinental restaurant that serves great dishes for the Mediterranean, Lebanese, Asian, and Nigerian. If you have not had the taste of the freshly prepared salad and pizza for a while now, then you may want to consider visiting this amazing restaurant beside the Nordic Hotel.
We also love the beautiful pool that brings beautiful lights when it is dark as well as the elegant outside area where customers can sit to enjoy their meals.

Masala Wahala
Opening hours: Daily 11 am-11 pm
Address: Ceddi Plaza, Tafawa Balewa Way, Abuja
Are you craving for the best Indian food menu, head straight to masala wahala, the best restaurant in Abuja with a tranquil environment that focuses on the southern Indian kitchen? Apart from the great food service, you will be amazed by the great deco, big clay pots, and incredible decor.
While you enjoy your meal, the inspiration for enrolling for piano tutorials may come to your mind as you listen to the live piano sessions which are often showcased in Masala Wahala.
Charcoal Grill and restaurant
Opened from Mon – Fri (8am-11pm)
Address: Aminu Kano Crescent, Wuse II
If you think that grilled plantain you get on the streets of anywhere in Abuja are the best you will have, then maybe you have not heard about the charcoal grill, this is where you will see 'bole' at its best. Located in Aminu Kano Crescent, in Wuse II, the charcoal grill and restaurant is decorated in a contemporary style.
It is a very large restaurant where customers are offered the best chicken dishes and they are specialized in grilling activities. And food recipe that has to do with grilling will be found at Charcoal and grill. To us, they offer the best selection of burgers, grilled seafood, infused tilapia, and of course, grilled plantain. They prepare customers' favorite grilling recipe and you can be sure to experience a great food service here.
The Garden, an Italian and Nigerian restaurant
Opened from Mon – Fri (11am-23pm)
 Address: River plate Park, off Ahmadu Bello Way, Wuse 2, Abuja
When we have visitors in town who are lovers of pizza, we can not think of any other place to get the best pizza in Abuja than the garden restaurant. We love the atmosphere and vibes that this place gives its customers. They have this huge screen where customers while enjoying well-prepared pizza, can watch their favorite football game match. The restaurant is not far from the Ahmaudu Bello way.
Abuja Boat Club
Opened from Mon – Fri (9am-11pm)
Address: 26, Alex Ekwueme Way, Nera Hotel Waterfront, Jabi District 900001, Abuja
Telephone: +234 816 537 4266
The restaurant is elegantly constructed with wooden structures and likened to a clubhouse. You can get the best panini and burger at this spot and this is where you get that fascinating gaze at the lake view. They also offer freshly prepared cocktail. We recommend the Abuja boat club for couples who are looking for the best spot in Abuja to pass leisure.
Dunes Continental
Lastly, on our list of the best restaurant in Abuja Is the Dunes continental located in the Maitama district of the state. One of the things that set this restaurant apart is the elegant tables and chairs in the tones of brown and cream, it is considered as one of the best in the maritime district.
They prepare world-class dishes and their menu list is seemingly impressive. You should try the Dunes continental if your cravings revolve around fattoush, kibbeh, and the likes.