I'm not really into criticizing or critically analyzing top restaurants near me at Yaba. I love details and even to my lowest picks, I will still be interested in knowing what my choice will be about. 
If this is you and you are curious like me, then you will be interested in knowing the best restaurants to eat local foods around you. 
Take note of the word 'local foods'. While my colleague and I visited some restaurants here in Lagos, we have come across some restaurants that will say 'we offer a plethora of local dishes' on their website. But when we got there, we felt like we were in a foreign place. If we wanted a foreign dish, we know where to head to. If we wanted someone International we could have simply headed to a Chinese restaurant in Lagos. 
But what about when you crave a sumptuous pounded yam and vegetable soup?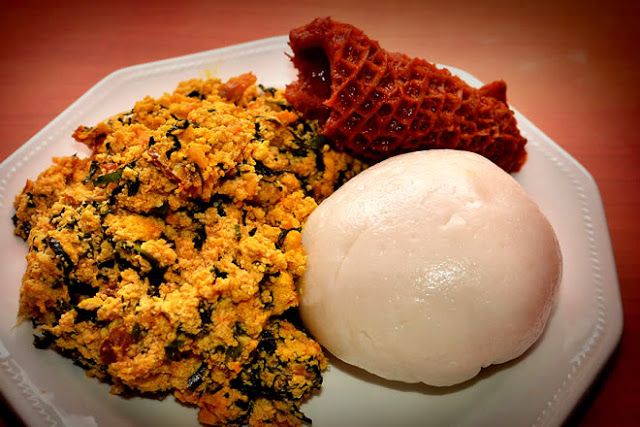 Do you have any idea what restaurant offers the best in Yaba? We are about to show you in this article, so read on. 
We have chosen to specifically zero into Yaba location because we notice that most of the people who occupy this area are usually businessmen and women who are far from home. It is needless to say that only 20% of people in Yaba are residents. This is why craving for local dishes as a workaround that area is as demand for water in a desert. But there is an oasis!
There are a few restaurants in Yaba that serve the best local dishes that you will always want. Let me also spell it out here that most of the places on our list have been visited and trusted. 
Fast food is different from a place where local dishes are served. Most restaurant owners compromise luxury and style. These places I'm about to show you are all located in Yaba and they serve a plethora of local dishes at their very best. Plus, you'd find one that you love and suits your budget. 
If you are in a rush, I will briefly list out the best places to get local dishes around Yaba, Lagos. We can now look at them individually afterward. I'm sure this is something you'd love to know in detail like me. In no particular order here are the three best places to be served sumptuous local dishes with a budget-friendly price
Top Restaurants To Eat Local Foods In Yaba 2023
The White House Restaurant
I can't stop laughing when I write about The White House Restaurant. I am even laughing as I write this to you. 
This is because I've heard someone say The White House Restaurant is the restaurant that feeds Yaba companies. LOL. However funny it is, that is the gospel truth! 
This is not just a regular food joint, it is where you get indigenous delicacies like Amala, Fufu, Eba, and Pounded Yam freshly beaten by mortar and pestle.
While it is patronized by various people, their food remains affordable.  White House is easy to find at No 9, Chapel Street Sabo Yaba.
Nylah's Catering
Located at No 61, Queens Street, Yaba, the Nylah's Catering restaurant offers Nigerian and Fusion Cuisine.
If you want to have a closed meeting, private meetings and space to host about 100 people to serve them local meals, then Nylah catering should come to your mind. 
And guess what, they also take matters to your hand by allowing delivery options when you want to order from the comfort of your home or office at Yaba. 
One of the best things to talk about Nylah catering is  The Sunday Brunch special. 
The Pancake Hub
Lastly, on our list, today is Pancake Hub stuck away at 17 Jibowu Street, Yaba at Jibowu, Yaba. 
This is a very cool place to feel the moment and enjoy breakfast or brunch with someone or ALONE! 
I consider it among the list because we have visited there before like others, and we recommend this place The main menu is The Pancake Meal which consists of 3 pancakes, eggs, and sausage.
It is majorly a place to get a nice breakfast. And their menu comes in varieties that you will get to know about when you visit there. And just like the Nylah catering, delivery can be made to the comfort of your home or office around Yaba
How to know a quality restaurant where a local dish is served best
Look peeps, this goes beyond going online and searching for top restaurants for local dishes in Lagos. 
If your friends or girlfriend request that you both should visit a restaurant that serves local dishes (which I believe is rare. Because most Lagos girls like foreign things like shawarma. LOL)…
But for real, it is important to know how to identify quantity restaurant where a local dish is served best
I have always neglected this until it dawned on me and my colleague. My tough experience has made me closely examine how the best restaurants that serve local dishes operate and how you can quickly identify them. 
Judging for our list, you may be wondering why only three restaurants were able to scale through into our list. While we will do nothing but recommend the best places, it is not easy to tell why some restaurants are doing better than the others. The competition is areas like Yaba is very tough and these are the characteristics of a restaurant that offers the best local  delicacies 
Reasonable Cost
The cost of preparing local dishes for customers is not as expensive as preparing foreign dishes and snacks. So every local restaurant should come with reasonable menu prices that are affordable. No matter how Porsche or the packaging is. 
But hold on oh, the yoruba people will say "Ko si ohun igbadun jẹ olowo poku" 
So some are indeed expensive. But it is always worth it. 
Tasty Local Food
This one is very straightforward. Generally, I will not return to a restaurant for the second time if their food is not tasty. Not to mention local foods. I don't play with that one. 
Range of Beverages
Will you consider soft drinks and luxurious wines as local dishes? A well-to-do restaurant that serves local dishes will also sell local drinks like Palm wine and the likes. They may sell exotic wines and soft drinks, but there will still be the availability of local drinks. 
Convenient Location
As someone who manages a restaurant that serves local dishes, you will want to always be near to your target customers which are businessmen and women we are far from home. So confirmed local restaurants should be closer to a more sophisticated place. For example, the pancake hub is among the best restaurants for breakfast in Yaba and it is located in Jibowu. So you can see how proximity plays a huge role. 
Other significant pointers include: