While some Pancake restaurants around Yaba offer delicious package, we ate another Pancake that gave our soul a refreshing moment.
When last did you enjoy a very sumptuous pancake and some tasty fruit juice? if you are probably thinking of an answer to that then you will find out something new on this page!
While there is a lot of restaurants scattered all over Yaba, Lagos where you can get pancakes and other brunch dishes, only a few among them delivers the best. Today, we shall take a closer look at one of these few.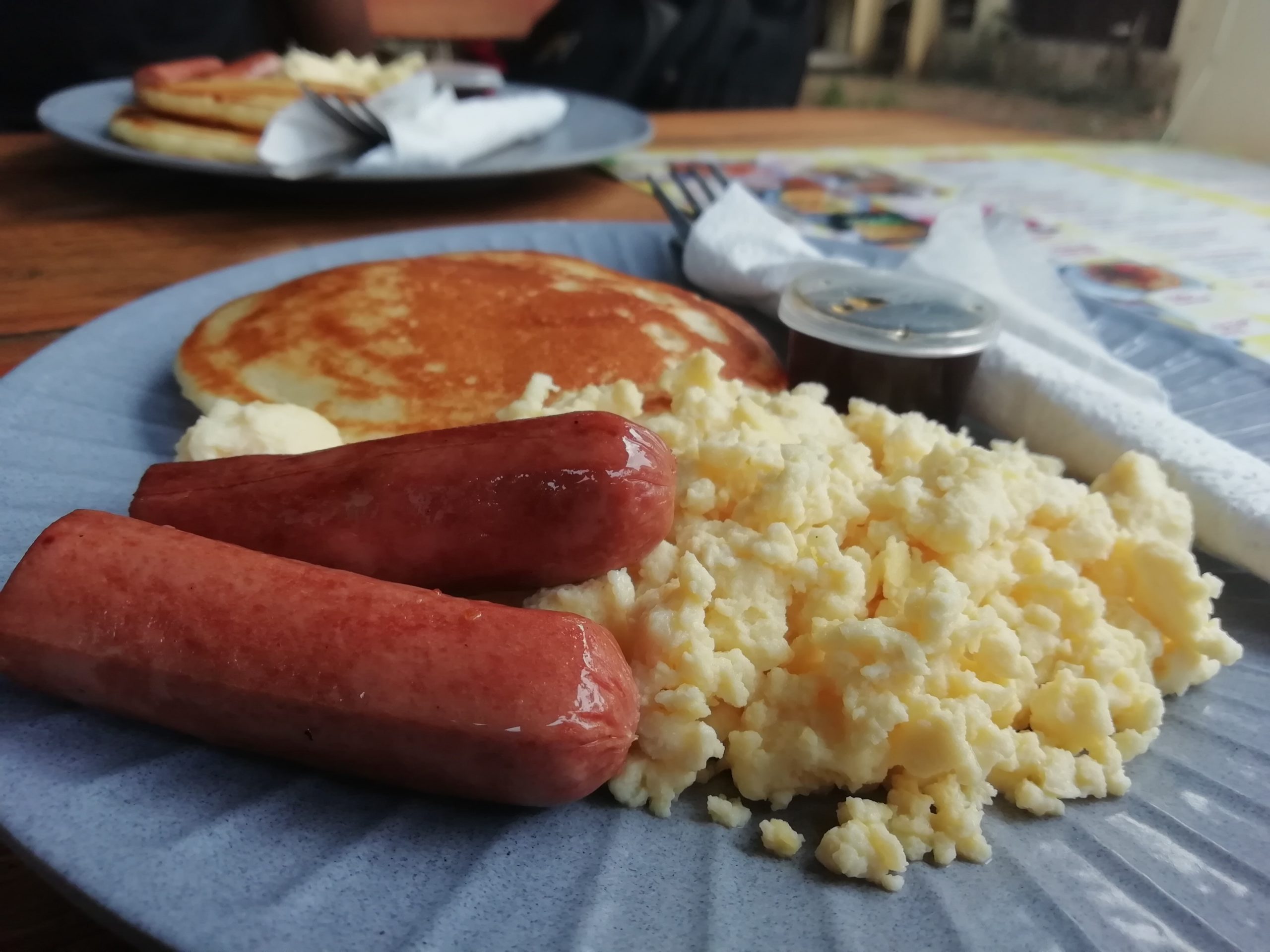 For commuters, mornings in Lagos is always accompanied by some frenzy and bustle stuff. One could eventually get exhausted and a bit famished even before the close of the day's work. If you are in search of a very nice place to have an opulent breakfast/brunch alone, with a friend, colleague or significant other, look no further as we recommend one of the coziest places in Yaba to have a great brunch – pancakes at its best!
Pancake Hub, Jibowu – Yaba in Lagos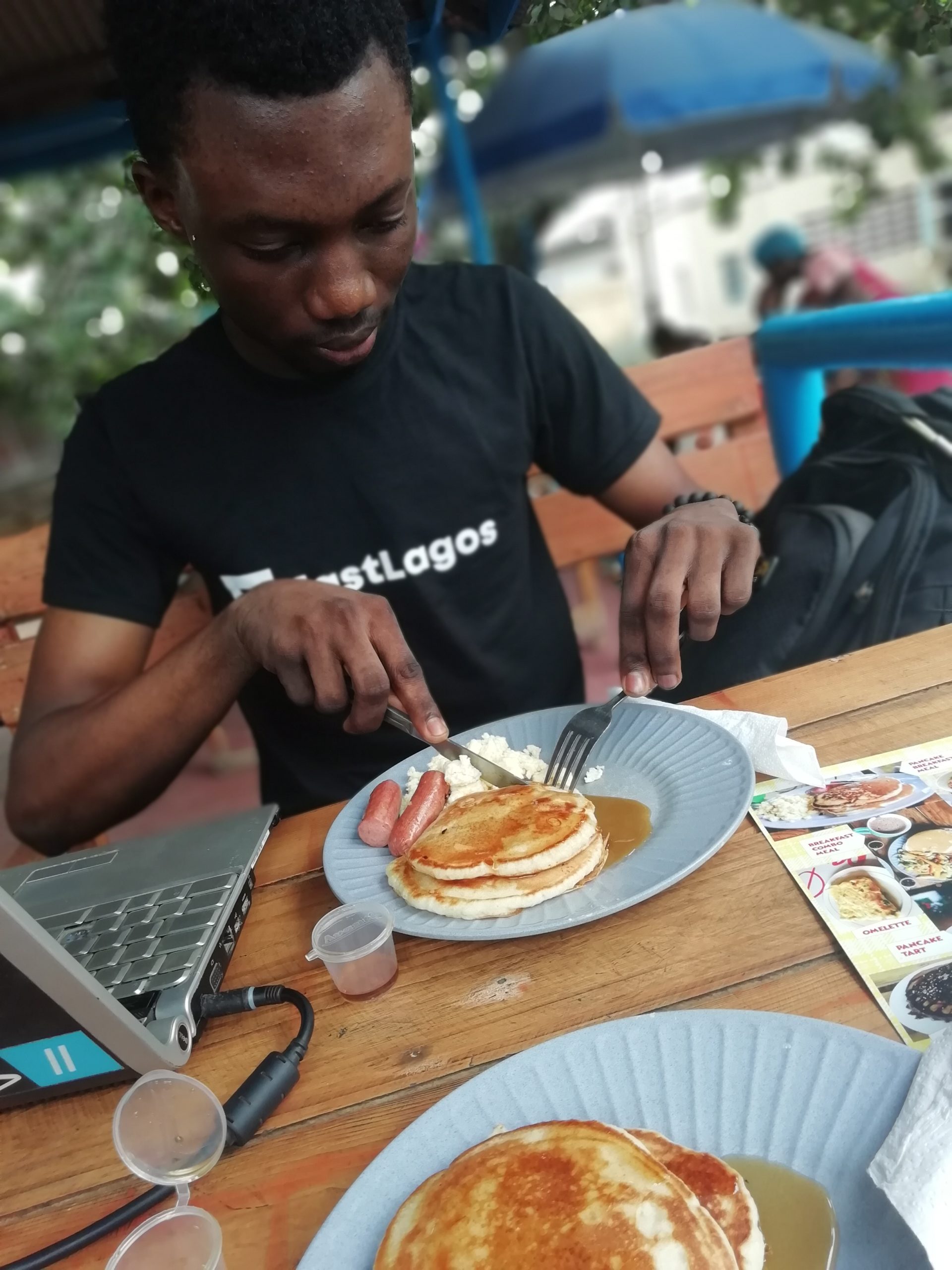 FastLagos visit to Pancake hub was a quiet brief but refreshing. While it is not entirely known by the people around Yaba. You want to experience the voluptuous dishes prepared here. Located at 17b Jibowu streets, Jibowu Yaba Lagos, Pancake hub serves the best pancakes, juices, lemonades you can ever have.
I was there on the 15th of February, 2020 to meet a friend. I was flabbergasted to what I saw, a Pancake restaurant that I never knew about during my stay in Jibowu, Yaba. I really did not do much and left for work from this hub knowing fully well, I'll grace the restaurant pretty soon.
So it happened today, I visited the Pancake Hub in Jibowu not alone but with my friend, Emmanuel a team member and we really enjoyed ourselves during the stay which lasted close to 2 hours. Emma confessed it was his first time eating Pancake and he would love to eat more. *(O-o)*
Being an exterior arrangement setting, they provide the coziest and noise-free environment for customers to enjoy their meals. Not only that, but they also have a red carpet where you can take pictures with your friends and spouse.
Yes, we took pictures and had a brief chat with the administrator. We also made or order from the menu loaded with a wide range of palatial.
If you are interested in visiting Pancake Hub, they are opened Mon – Fri (8 am – 2 pm) / Sat (8 am – 3 pm).
Pancake Hub Menu 2023
Breakfast extra special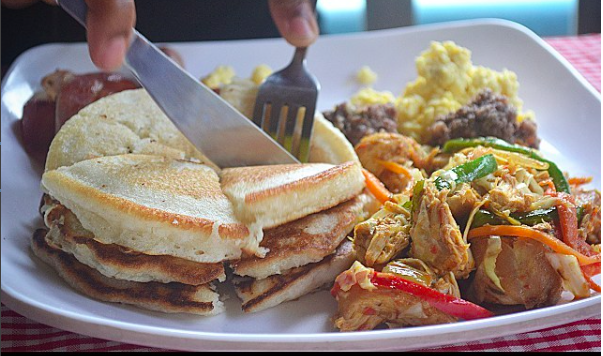 Full combo meal 
Kiddies tat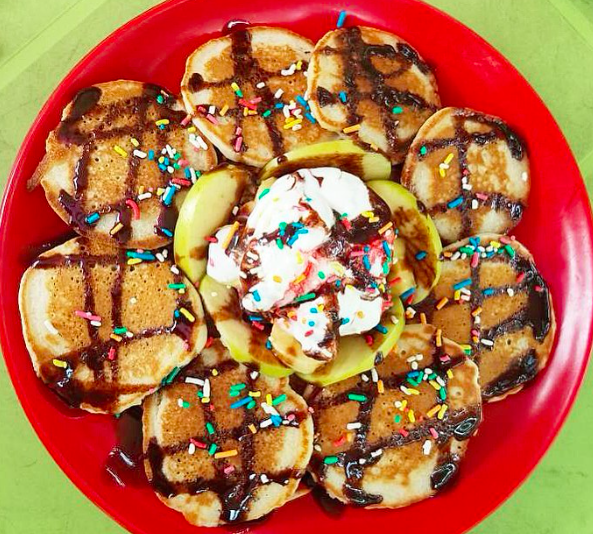 Pancake 
Pancake, scrambled eggs and sausages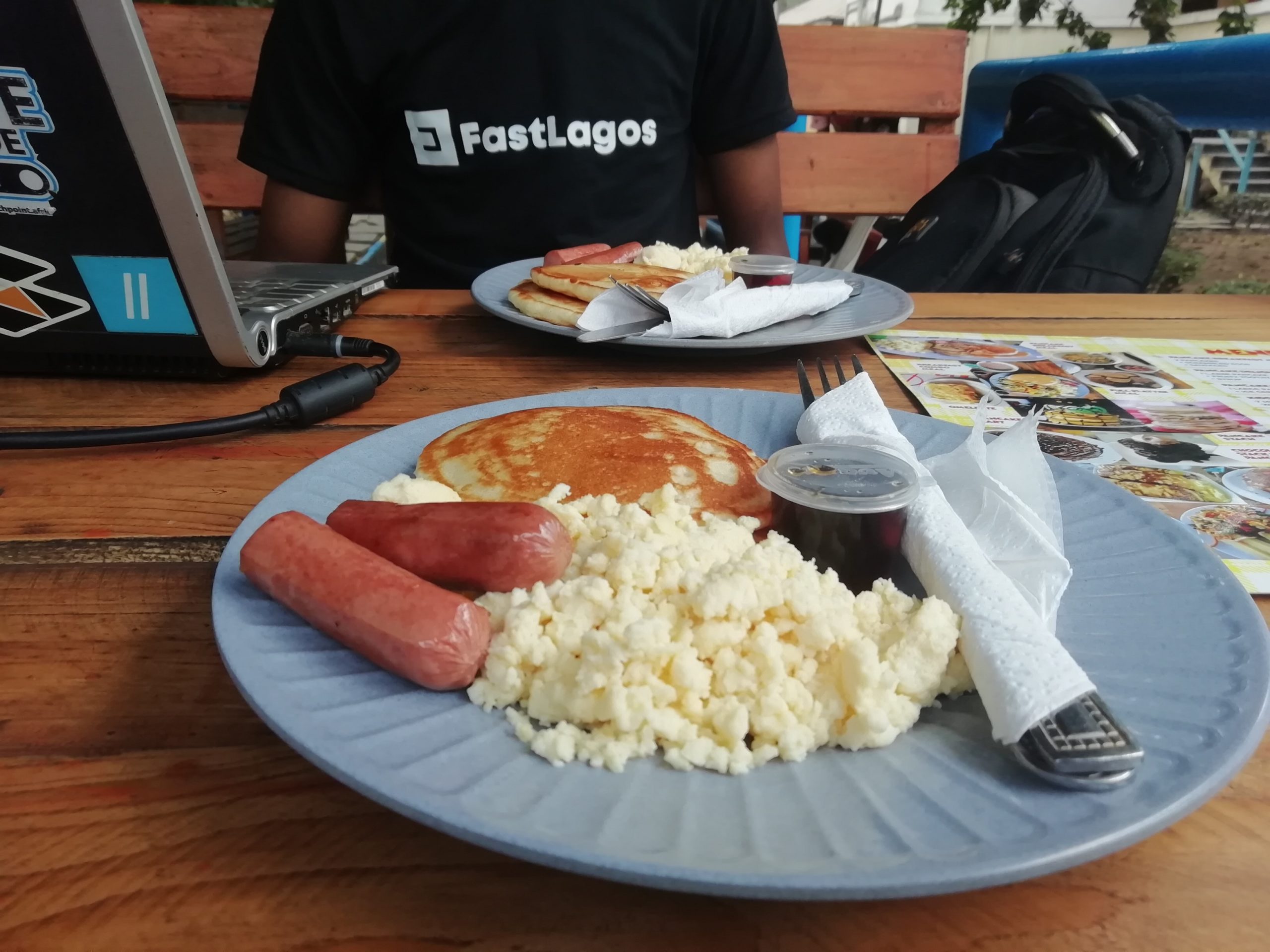 Pasta meal 
If you are currently in the Yaba area and looking for a very nice place to have brunch, what else are you waiting for?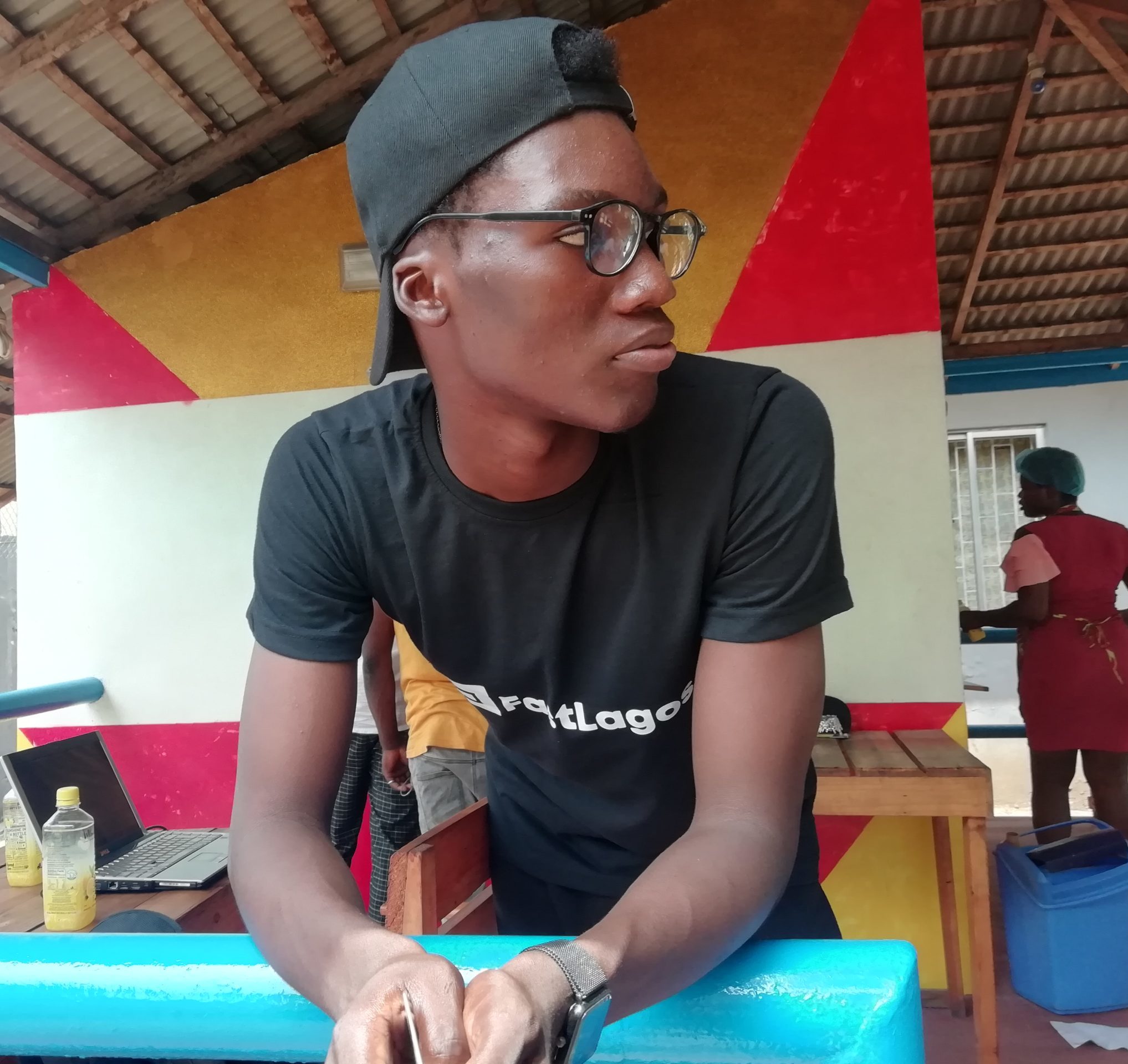 Here is that look when you just refilled your stomach with refreshing Pancakes. I am Ayoola Daniel and with Emmanuel Ashe, we manage and run FastLagos.com. Follow us on Twitter for sultry pictures of food and places.
Want to get full-info of interesting reads like this, do make sure to subscribe to our newsletter and be the first to get Lagos original contents directly to your inbox.