There is no other better cruise compared to spending intimate time with your significant other or spouse on Valentine's day. 
If you both are not the outing type, or you don't want to be among those caught jostling to get tickets to a gateway, or perhaps, you both just decide to chill indoors, eat good food, watch movies and play those lovely relationship fun-games. Then you will find something valuable in this article. 
There is a huge disappointment lying underneath every online order for meals waiting to be unleashed when high expectations are cut short. 
Especially on Valentine's day, a day that you will wish to impress your second half with luxury, lush, love, and care, there should be no room for tiny disappointment. 
Ordering meals online can be a very easy process, but dealing with a food company that will deliver sumptuous meals quickly should be the most sought for. 
When we talk about Places to Order Meals for Valentine's Day, we need places that are fast, reliable, effective, and perfect. 
Let's take a look at the best places to order meals from on valentine's day.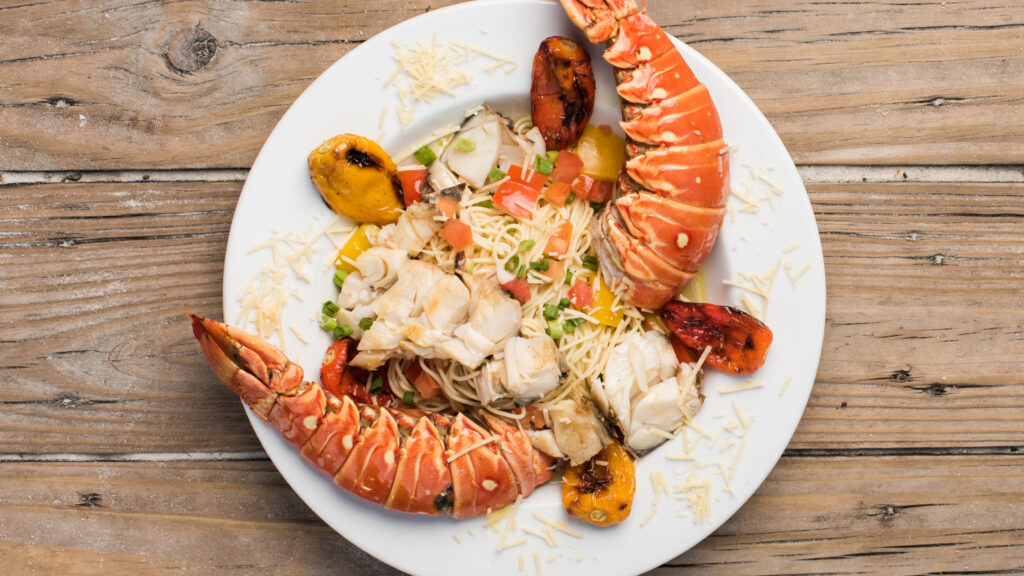 Best Places to Order Meals from for Valentine's Day in Nigeria
Manchow Soup from Asia Town Restaurant, Port Harcourt
While the dishes they offer seem easy and quick to prepare, the man chow soup is most people's favorite As a result of the hot spicy taste they offer. 
The man chow soup includes crispy noodles, chicken, seafood as well as vegetables that are full of nutritive items. 
In Port Harcourt, it is a thick soup prepared with soy sauce and crispy noodles and served with your choice of vegetables, chicken, or seafood. The man chow soup from Asia Town restaurants in Port Harcourt can be said to be the best in the cuisines of that region. 
Marco Polo Oriental Cuisine Singapore Noodles, Lekki
This is where you will get the best oriental dining to experience on the 14th of February. The dish at Marco Polo Oriental Cuisine Singapore Noodles,  Lekki, and the  Singapore noodles, the stir-fried curried rice noodles with shrimp, pork, and vegetables, can not be said to come from Singapore source. But this place is among the best. 
Kilimanjaro, Maitama's Unripe Plantain Pottage with Catfish in Sauce
If you want to get the best of a fairly common taste of a Nigerian delicacy, which is unripe Plantain Pottage with Catfish in Sauce then there is no better place to place an order than the Kilimanjaro's. They make delicious Packages of Unripe Plantain Pottage with Catfish in Sauce that will go well for a valentines meal. 
Seafood Pasta from Euro Lounge, Ibadan
Among every other date in the calendar, the fourteenth of February is a special day for lovers. This means that whatever thing you'd be putting together to celebrate love, it ought to be special. 
The same goes for ordering meals. We all know that eating seafood pasta is not something we do every lunch hour. It is a special meal. And as the case may be, for lovers on this day. 
The Seafood Pasta from Euro Lounge, Ibadan is ideal for a night date. The meal includes shrimp, clams, oysters, and more. Imagine this with a bottle of dry red wine, what a blend! 
Enjoy a wonderful valentine's experience by ordering special seafood pasta from the euro lounge.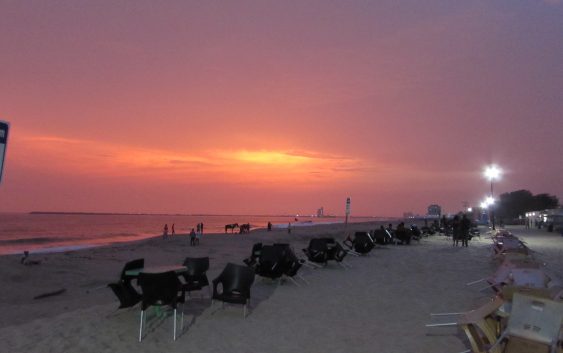 Best Places to Visit on Valentine's Day In Nigeria
Now that you have an idea of ideal places to order meals from on Valentine's day, it is time to look out for the best places to spend valentine's day with your partner. There are myriads of luxurious and attractive places to visit on this special day, but an ideal place should be less crowded, not too noisy, accommodating, and having a calm environment. 
The people of Lagos have been able to use the perks of Valentine's day such as Flowers, scented candles, exotic dinners, hangouts, long beach walks, and much more to create a suiting environment for lovers to spend quality time with each other on this day. 
So without wasting too much effort in looking for the best place to spend time with either your friend, spouse, family member, or colleagues on valentine, I have gathered what you'd love right here. 
These places in Lagos hold the best facilities that meet the demand of valentine's day special!! 
Vellvett
The vellvett is located on the island of Lagos and can boast of its service of a mix of international, Grills, and oriental cuisines. It used to be called the Piccolo Mondo. 
This is an ideal place to visit both during the day and at night. You can be sure to enjoy the hottest nightlife spots in Lagos in the vellvett. It is as well a super homely place, thrilling and exciting at night. 
Noir Lagos
This is where you can be sure to get the best dining service to enjoy valentine's day with your significant other. Not only for couples, but the noir spot in Lagos is also the best place for family and friends to come together and enjoy themselves. 
A wide variation of wine is provided for customers to choose from as well as tasty meals to suit any type of party. Spending some time in this place will surely make your valentine experience a memorable one. 
Lekki Leisure Lake
If you are willing to take your valentine experience to the next level by exploring an outdoor scenic view then the best destination is the Lekki leisure lake. It is an ideal place for couples, family, and friends. 
Some of the interesting things to do at Lekki leisure lake include horse rides, taking a long walk, and playing at the beach. This location is set to give you a fun time with your significant other. 
The Lighthouse Bar & Grill
This is where you can enjoy the best seafood alongside enjoying the view or the ocean. There is no other better feeling than spending time with the one you love in a very enticing oceanic view.  
The Lighthouse Bar & Grill is one of the perfect spots to have dinner in Lagos on Valentine's day.
Whispering Palms
Do you want to spend intimate time with your spouse and you need the ideal location so you do not look past Whispering Palms? This is a perfect beach where lovers come around to spend romantic times with each other. And the valentine's day should not be an exemption. 
The beach located at Badagry in Lagos is the best place for a nice dinner while sunset. In addition, there is a mini zoo, classic restaurants as well as an accommodating hotel to pass one night or more. 
What else?
That's basically all we have for you today on where to order meals from on Valentine's day within Lagos and before you go, I would love to introduce you to Rings Etal Jeweller, a wedding ring shop in Ikeja.
They are currently doing a promo and you can get proposal and wedding rings at a very affordable price. You can contact them via  0803 – 202 – 2026 should in case. Who knows? Haha!!!