These are the best beach resorts we have in Lagos and across Nigeria. See the list of private and public beach resorts worth visiting.
The center of excellence, Lagos is blessed with a lot of private and holiday resorts especially on the highland where important businesses are established. If you've been wanting to visit a beach resort in Lagos or want to see the best resort around? You should continue reading because I am going to show you all the resorts in Lagos you can visit including their prices as well as phone numbers to contact them quickly and make inquiries about their location.
So, if you haven't been to any luxurious resorts in Lagos? Jump in and discover the best family and holiday beach resorts in Lagos, Nigeria fully reviewed on Fastlagos travel blog.
Lagos is a beautiful city to spend time with your loved ones. The city though very simple, yet luxurious in places and destinations is a megacity that has stupendous beach resorts you can spend time at either as a holiday destination, weekend getaways, retreats, or romantic getaways.
Despite numerous stories about Lagos being a city for hustlers like myself, It is not completely true because Lagos is also a city where you can catch fun if you know where to go and you will find out interesting places in this article. It is, however, important to note that these beach resorts in Lagos do not come cheap and the need for you to know is imperative.
Although, securing a resort in Lagos might cost a fortune, LOL! They are worth all of your Naira because the welcoming and services you will be offered at Lagos resorts will be first class. They will treat you like Kings and Queens because they understand you're paying huge funds to spend time at their resort thus, delighting you.
Today, I will list out my best resorts in Lagos, Nigeria you should visit, and guess what? I won't be doing more on reviews but will only provide brief info about these Lagos beaches. However, if you feel you need more details about any resort listed here, you can just let me know via the comment box, below the post and I will make sure you get in-depth details about your choice of resort.
The Best Beach Resorts in Lagos
La Campagne Tropicana Beach Resort
La Campagne Tropicana Beach Resort
if not the most visited beach resort in Lagos will be the most popular. Tropicana is located at Ibeju-Lekki along Epe Expressway. According to SassyFunke, "It will take you up to 3 hours driving from
Victoria Island,
Lagos in Traffic". You can't avoid that. It will take you less than 1 hour if there's no traffic. The resort is on a 65 acre with features like:
Mangrove Forest
Fresh Water Lake
Sandy Beach e.t.c
You have the opportunity to do several things even if it is sleeping on the floor. Some of the activities you can do in this stunning resort include swimming, fishing, hunting, horse riding, beach football, canoeing and many more. There can be no iota of doubt that La Campagne Tropicana isn't the best beach resort in Lagos.
Address: 
Ibeju-Lekki, Lagos
La Manga Luxury Beach Villa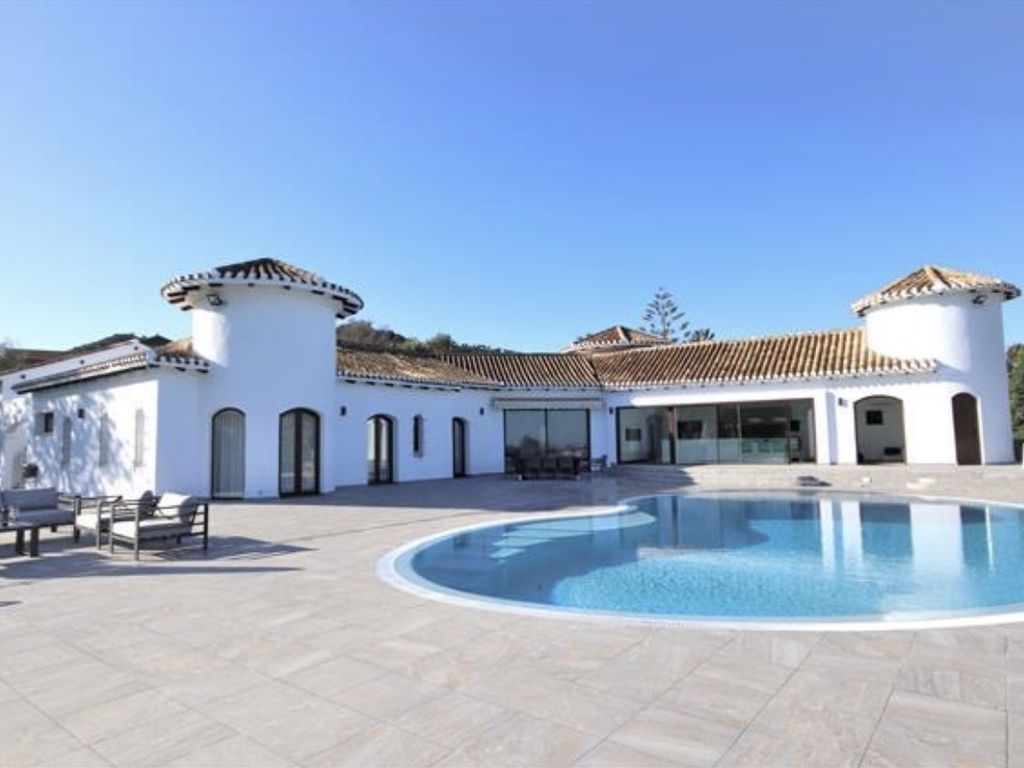 La Manga Luxury Beach Villa is another popular resort in Lagos you probably must be hearing of for the first time on FastLagos. It is a cool place to relax and spend time with your partner or basically your loved ones. The beach resort is located in Ilashe, an island in Lagos State, Nigeria.
Talking about the best spa in Lagos and intricate tropical design. La Manga is a paradise with an entangled array of structures and a stunning landscape flanked by coconut trees.
Just like any other resort, this beach has a coastline where you can view the wonders of the sea and absorb all attention in awe. But there's something else you need to know about La Manage luxury beach villa.
Come closer, let me let you something. At La Manga Luxury Beach Villa, you're not allowed to use any form of Camera except for your mobile phone camera.
Another important thing to note is that the resort is famed for its stylish villas. The structures within La Manga Luxury Beach Villa couple with its coastlines make it an amazing sight to explore. For this reason, the resort makes it to our list of beach resorts in Lagos.
Address: 
Amuwo Odofin, Ilashe Island
The Omu Resort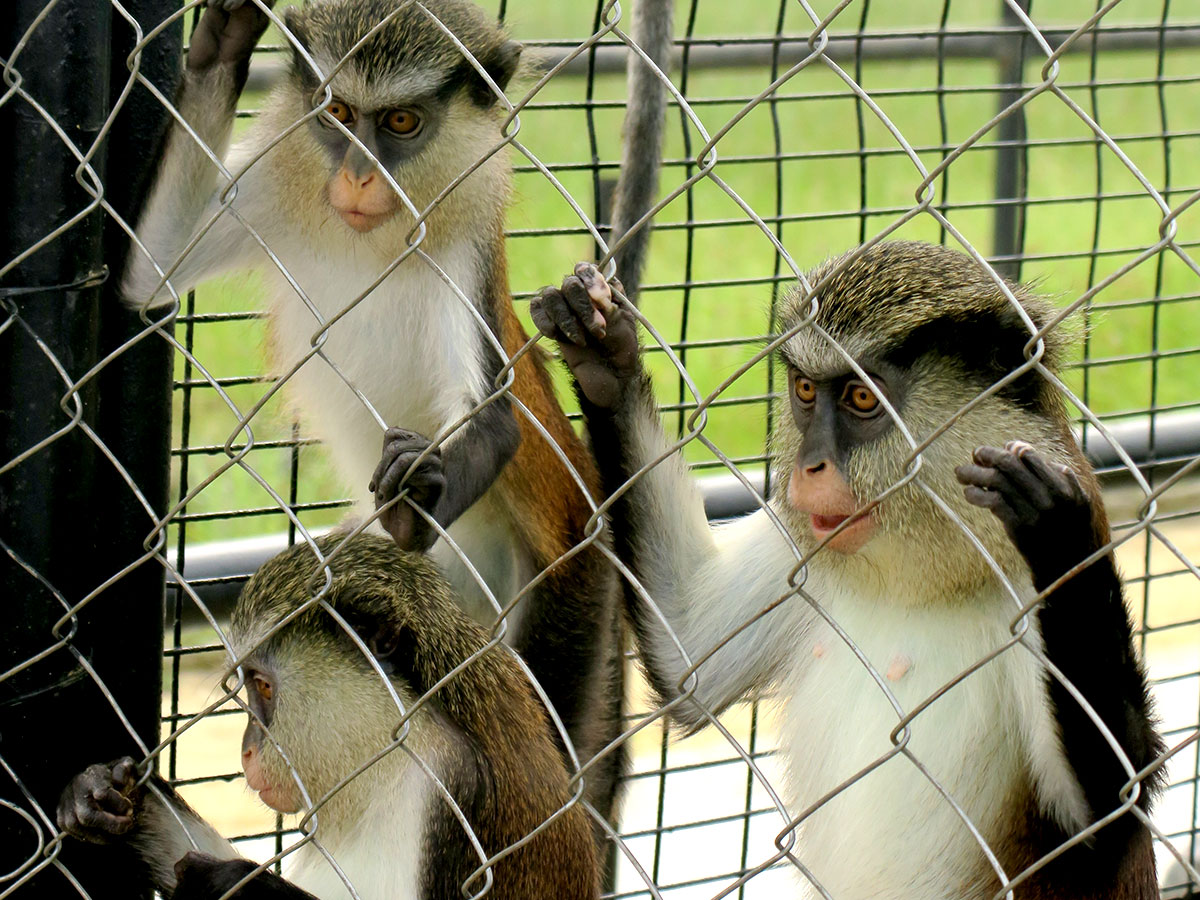 The Omu Resort is not really a beach resort, it is more of recreation or shall we agree is an amusement park with zoos and the rest. Some of the activities you can do in the Omu resort include:
Swimming
Fishing
Hunting
Horse Riding
Beach Football
Canoeing and many more.
The Omu resort is a great place for relaxation especially when you go there with your family including kids. Read more about the Ibeju Lekki Resort by clicking here.
Address: 
1 Asiwaju Bola Tinubu Way, Ibeju, Lekki
Inagbe Grand Resort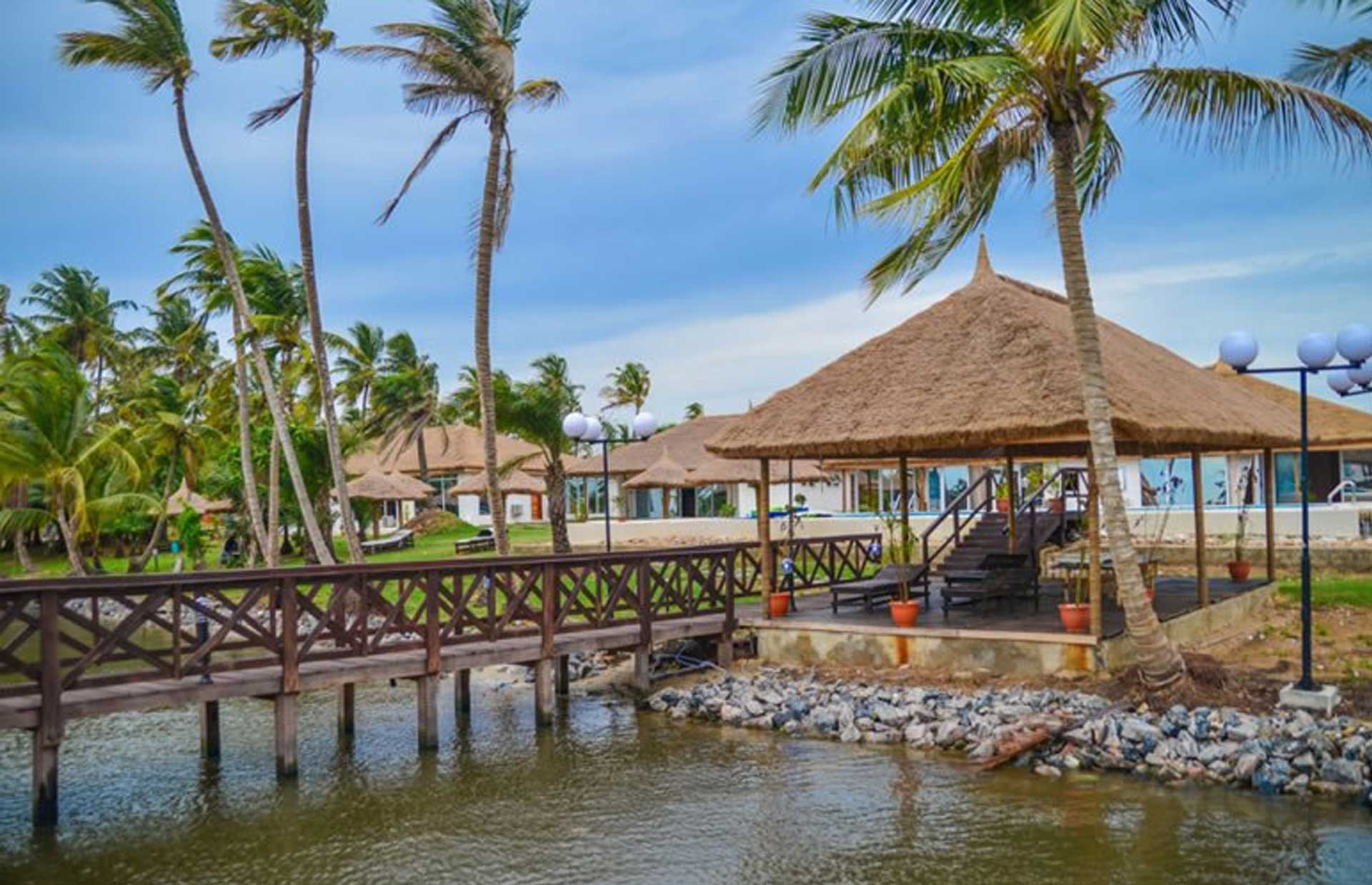 The Inagbe Grand resort was developed by some set of random real estate company. I guess you're not interested in that. So what does this resort offer and what else makes it so popular? Well, this Inagbe resort according to rumors us a haven of refined elegance and luxury. The island where this beach is located is about 15 minutes from Victoria Island, Lagos by boat ride. WAIT! I know what you're thinking? The boat fee is very affordable!
You can get a charter boat from the Regatta Jetty on Oyinkan Abayomi Drive (formerly Queens Drive) in Ikoyi axis.
The resort according to people's belief is the best place to re-spark your passion for love. If you've been looking for the best place to propose to your partner or looking for a holiday resort, Inagbe Grand Resort is the best place to visit. Some of the activities you can do on this beach include:
Swimming
Fishing
Hunting
Horse Riding
Beach Football
Canoeing and many more.
Address: 
13a Abimbola Okulaja Close Off Oladimeji Alo Street Eti-Osa LGA Lagos, Lekki Phase 1 100001, Lekki
Eko Tourist Beach Resort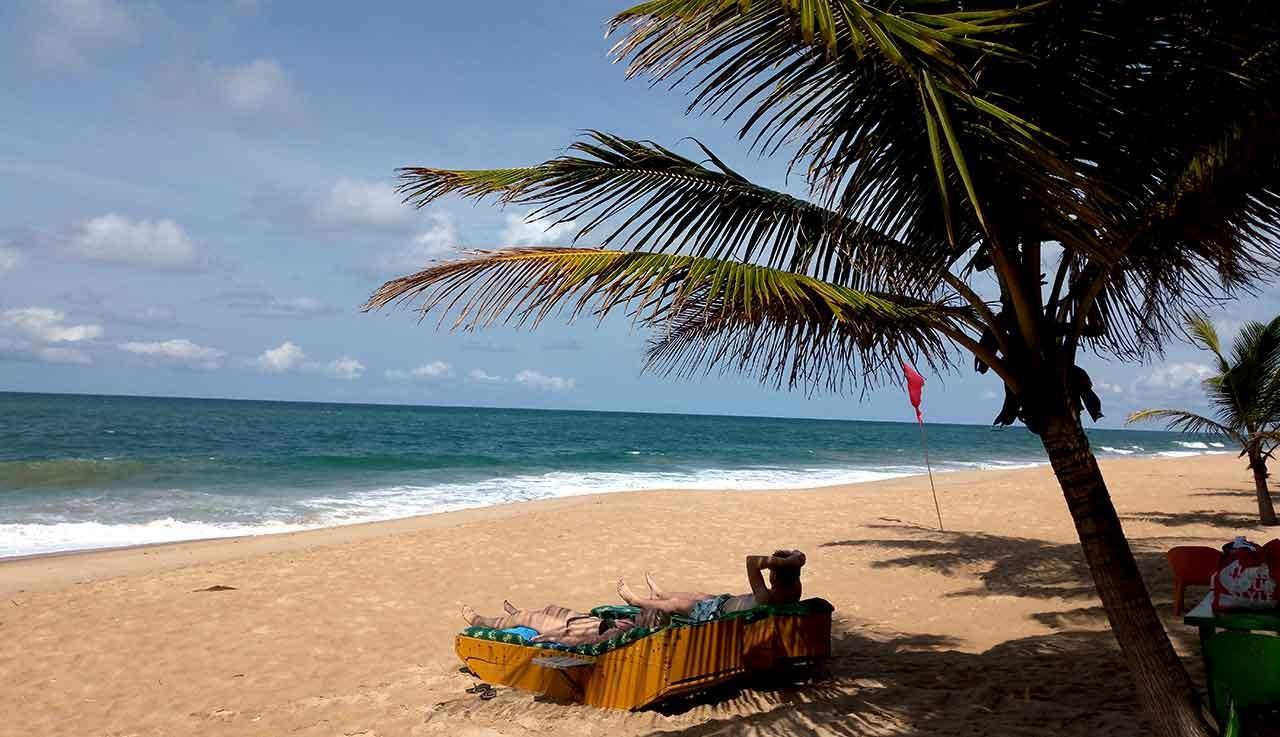 The Eko Tourist Beach Resort is located along Lekki-Epe Expressway, Ibeju Lekki, and is widely known as Akodo Beach. It is no doubt one of the finest beach resorts in Nigeria, Lagos State.
According to Property Pro NG, "the Eko resort beach is just 5 minutes drive from Lekki free trade zone". I added Eko tourist beach as one of the best resorts in Lagos because of its amusement parks, swimming beach, coconut grooves, and many other activities.
If you have been looking for a cheap yet luxurious lifestyle away from the busy Lagos, Akodo Beach is the best choice for you. Everything at Eko resort, from services rendered to accommodation, is done to cater for your luxurious taste.
Address: Km 22, Lekki-Epe Expressway, Lagos
Kamp Ikare Beach Resort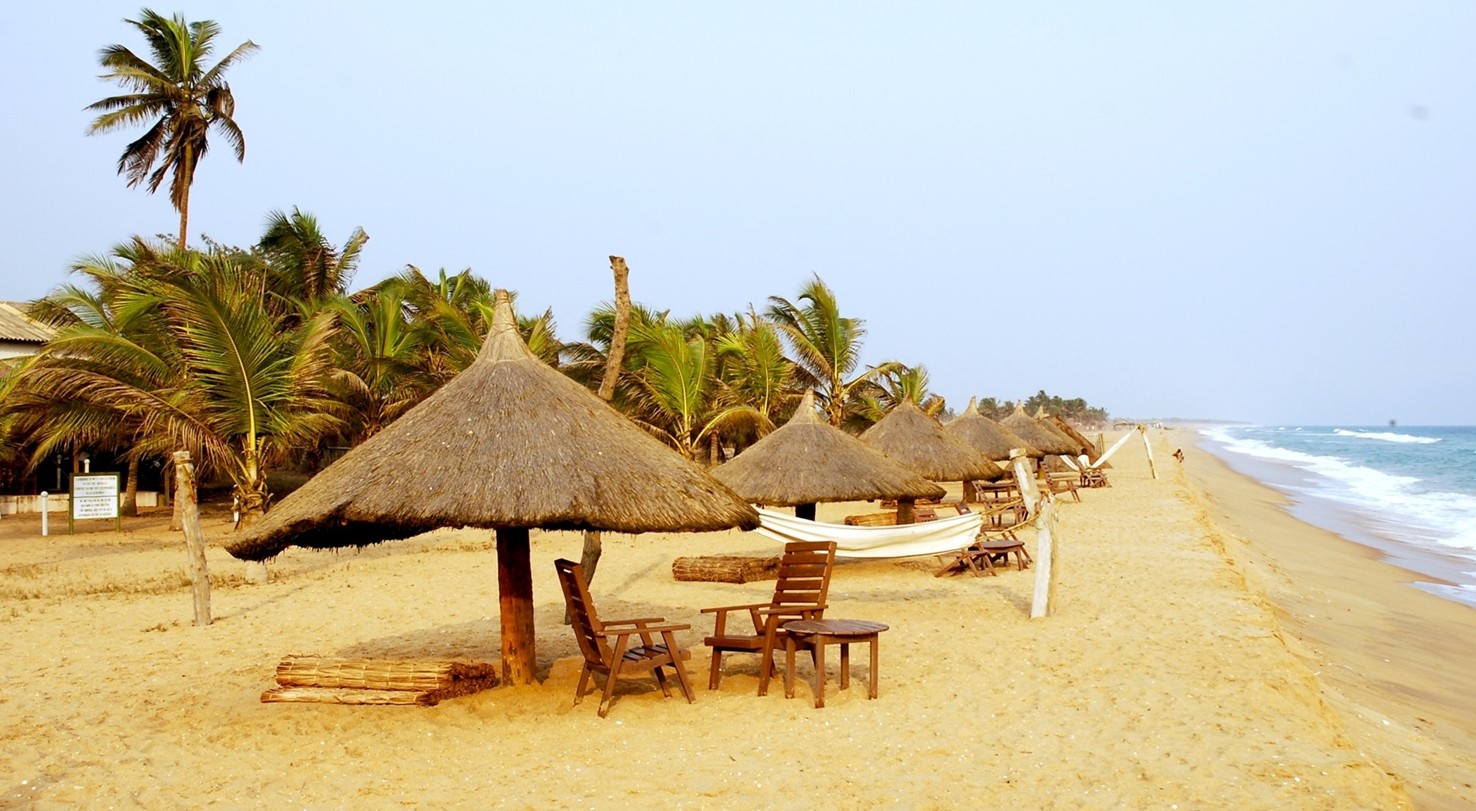 Findings show that the Kamp Ikare resort in Lagos is a private beach resort situated along the Lagos coast. It is very close to the Ikare Village in Badagry, Lagos. Ikare beach is listed among our best beach resorts in Lagos because it is a lovely spot for relaxation.
Amusing enough, the beach resort can only be accessed by boat. Hence, you are guaranteed 100% fun right from the boat ride.
The Kamp Ikare beach is a beautiful place to visit with your partner, probably on holiday or vacation. There are different kinds of services provided here, all depending on your taste. There is the Kouch Suite, Klassic Suite, Kamp Krib, and Kamp Kot. You have the option to choose any.
Address: Amuwo Odofin, Lagos
The Lekki Beach Resort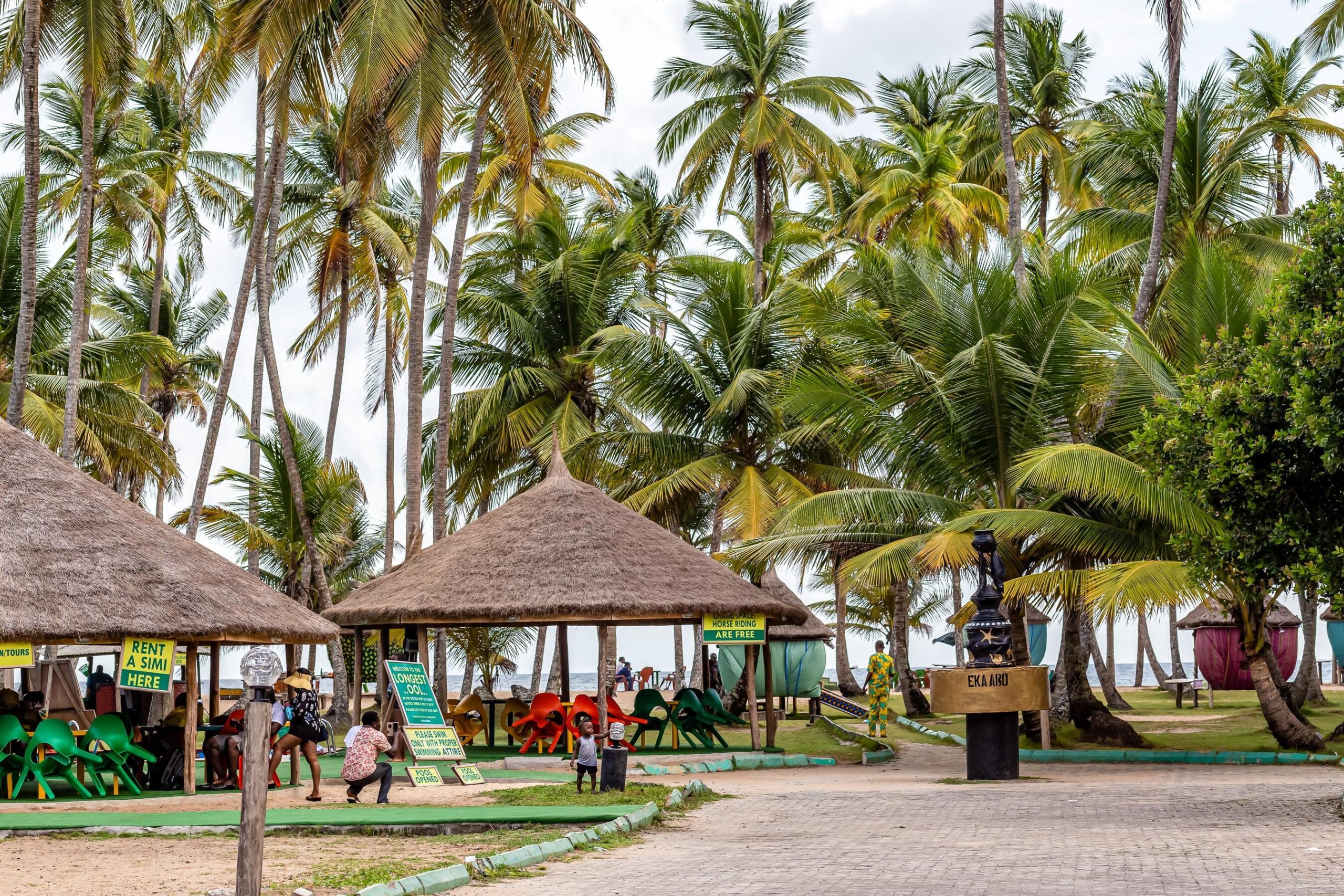 Address: 
Owo-Nikoko Busstop okun Nigeria, Alpha Beach Road
Epe Resort and Spa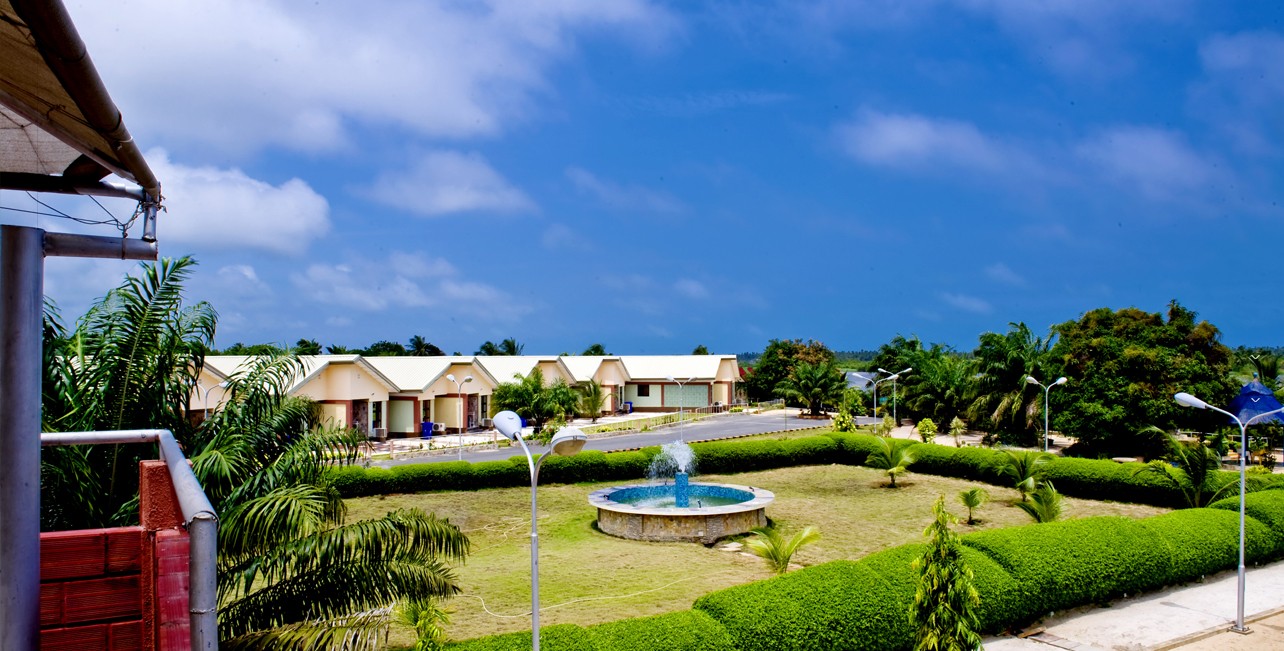 Eleko Beach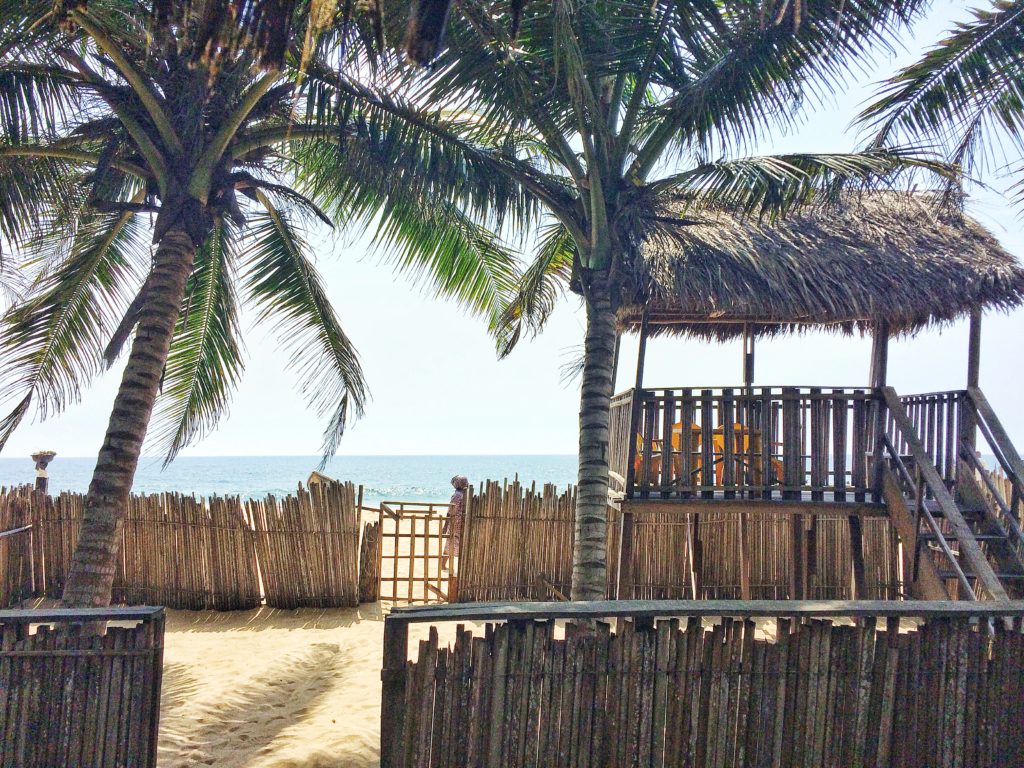 Address: Eleko Beach Rd, Lekki
Whispering Palms Resort
Address: Ajido Road, Aradagun Bus Stop, Off Lagos Badagry Express Way, Iworo 100101, Badagry
Frequently Asked Questions About Resorts In Lagos Nigeria
When is the best time to visit beaches in Lagos, Nigeria?
The best time to visit any of these beaches in Lagos is around the hottest months. This usually falls between the month of February and March. You may also choose to visit Lagos beaches during October, November and December. These are festive periods when you ara likely to meet a lot of people. One tip is to go during the week days if you want to avoid crowd and attention.
However, it is certain that you will have a good time just any day you visit a beach Lagos.
How do I get to a beach resort in Lagos?
Most beach resorts in Lagos are really popular that you can just ask a friendly commuter for directions. However, you may want to go with your personal car for convenience.
Most tourists and nature lovers who visit beach resort in Lagos come with taxis and private cabs. This is reliable because it is the driver's duty to take you there.
Once you get to Murtala Muhammed Intl. Airport (LOS) in Lagos, you can rent a car to take you aroud Lagos to feed your eyes.
Is it expensive to lodge in a beach hotel?
The average price for lodging in beach hotel in lagos, according to reputable online booking platforms for Lagos hotels is 54 Euros which is equivalent to N25,000 thereabouts.
How many beach resort has a hotel in Lekki?
If you want to lodge in a hotel in lagos located in a beach scene, you should rest assured that a number of them are situated at lekki. The island of Lagos. There are about 12 beach hotels in Lekki that are perfect choices for lodging.
Where the best hotel to stay near the beach resort in Lagos?
To live a wonderful getaway experience while visiting a beach resort in Lagos, you may want to consider Millennium Apartments as a beach hotel you can stay in. It has an outdoor pool and 5 beach bars. You may also want to choose other reputable hotels around beaches in Lagos such as Eko Hotels & Suites, Hotel Bon Voyage, and many others.
The best beach hotels in Obalende Bus Stop, Lagos?
When you visit a beach resort in Lagos, and you find yourself around Obalende bustop, it may be difficult to choose a perfe hotel to lodge. Some of the best we recommend include Protea Hotel, Kuramo Waters as well as Federal Palace Hotel.
Which beach resort in Lagos are good for families?
Virtually all beaches in Lagos are ideal destinations where families can have a nice time together. But to get the best atmosphere for family reunion and relaxation, we recommend Atican beach at Lekki.
Where is the best place to stay in when visiting Lagos?
The most popular and convenient place where visitors in Lagos stay includes Victoria Island and Lekki Phase 1. These parts of Lagos are considered as a hub for connection, entertainment, luxury, and terrific nightlife.
Which resort In Lagos is best for a honeymoon?
All of the beach resorts in Lagos listed on this page are best for honeymoon. Starting from the Atican beach resort, Kamp ikare beach resort, Inagbe grand resort and the Jara beach resort. If you really need to visit a resort in the highland, I'd advise you chose from any of the listed ones above.
And that is all we have on the best beach resorts in Lagos. If you feel there are other families, holiday, or private resorts in Lagos that need to be added to this list, please let us know bymentioning them below. You can as well share this article on the best resorts in Lagos so as to reach more people.