It is no news that Lagos has a plethora of hotels for everyone who needs to stop by. Over the years, the hotel business in Nigeria has blossomed, and many new deluxe hotels have emancipated from the contributions of the wealthy investors home and abroad.
This, in no doubt, brings about healthy competition among the best hotels in Lagos – the quest to satisfy their guest and gain popularity among Lagosians and tourists. So you may want to Find out the name of the biggest hotel in Lagos, where it is located, and a lot of exciting information about the place!
In fact, most of the hotels that are considered the best in Africa are located in the center of excellence. The guests who got to visit Nigeria and stopped in the local hotels are mostly satisfied with the service, especially if the hotel is one of the most popular and has a big name. Certainly, the better the hotel is, the more money you will have to pay. But in the end, the service in the large hotels is worth your cash.
 Many people are wondering: what is the best hotel in Lagos and where can it be located?
Here at FastLagos, we will focus on the top 10 hotels in Lagos, one of the most prestigious regions in Nigeria as well as what makes them the best.  So, if you are ready, let's explore.
Top 10 best hotels in Lagos 2023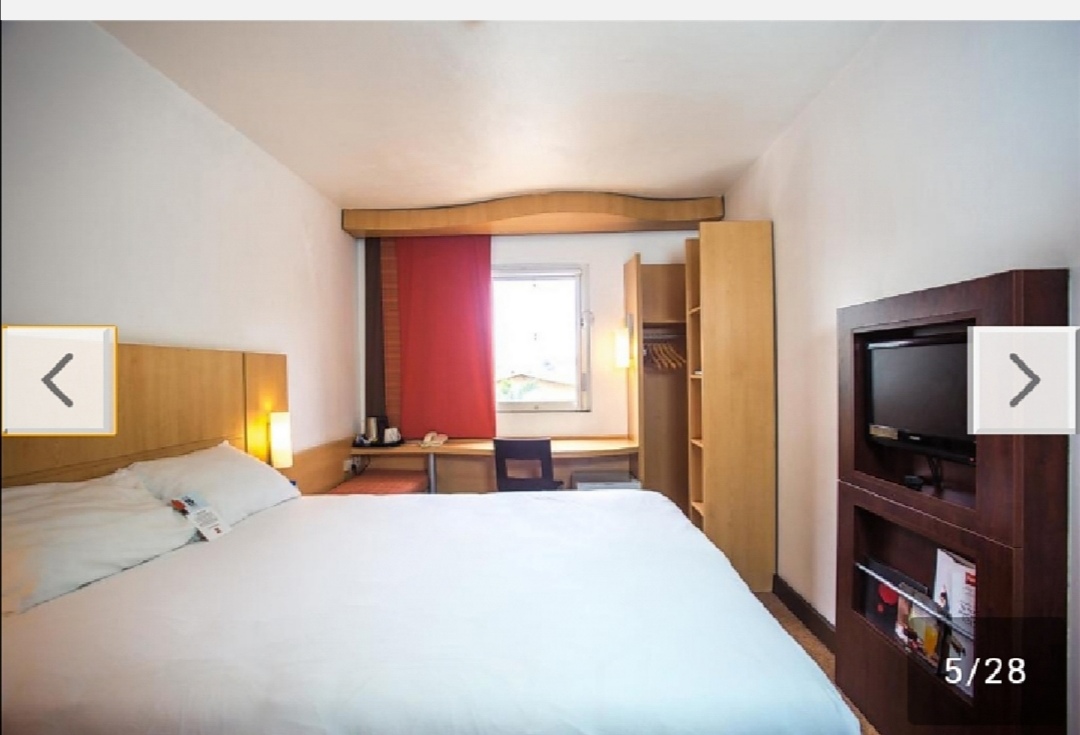 Whenever you are visiting Lagos Nigeria, make one of these hotels your abode for the duration of your stay.
1. The Federal Palace Hotel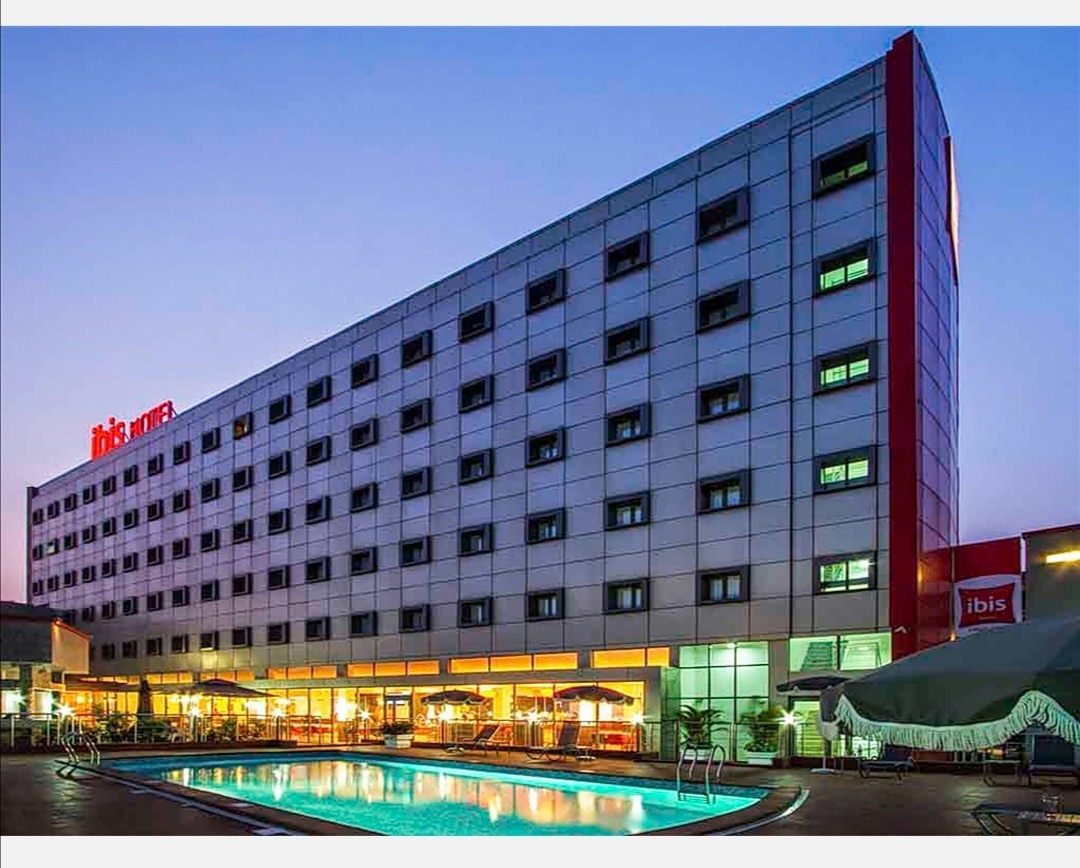 Located at 68 Ahmadu Bello Way Victoria Island, The Federal Palace Hotel and Casino connects the past to the present and gives a real sense of what luxury is.
Featuring, plush furnishings, polished modern rooms, free Wi-Fi, flat-screen TVs, minibars, desks, and tea and coffee making facilities, this posed offers you the best out of the home experience.
This resplendent abode overlooks the mighty Atlantic Ocean and it is designed to international corporate standards.  Business comes alive in its 11 swanky conference and meeting rooms.
2. Sheraton Lagos Hotel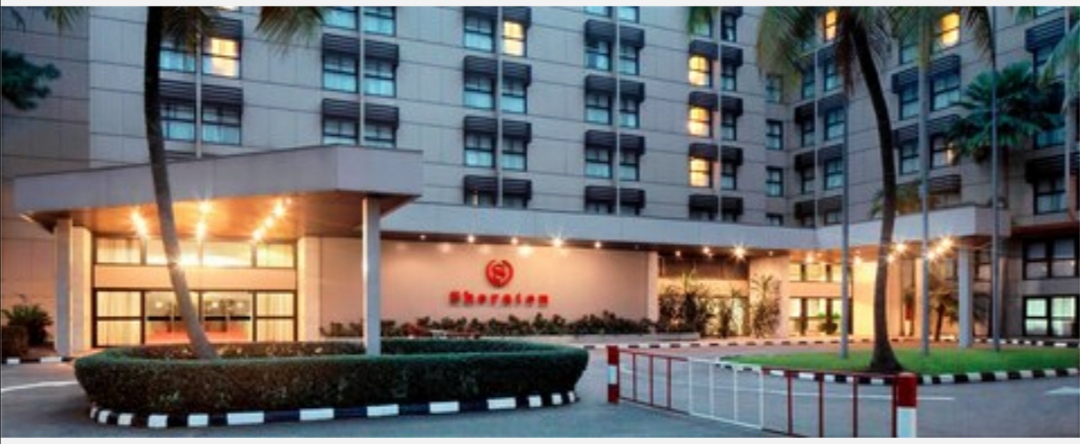 Next on our list is the Sheraton Lagos Hotel. It provides a perfect place to relax and unwind after a long day. The clubrooms access a private lounge with complimentary breakfast.
located at 30 Mobolaji Bank Anthony Way, Lagos, Sheraton is one of the best hotels not just in Lagos but in Nigeria as a whole. Sheraton is the exact place to be!
This luxury spot boasts a variety of appetizing dining experiences, world-class accommodation and exclusive services including a full-service spa and fitness center and a glittering infinity pool.
With 325 guest rooms and 7 suites furnished with the signature, Sheraton Sweet Sleeper Bed which provides superior comfort makes Sheraton the first go-to for top-notch relaxation.
3. The Wheatbaker Hotel Lagos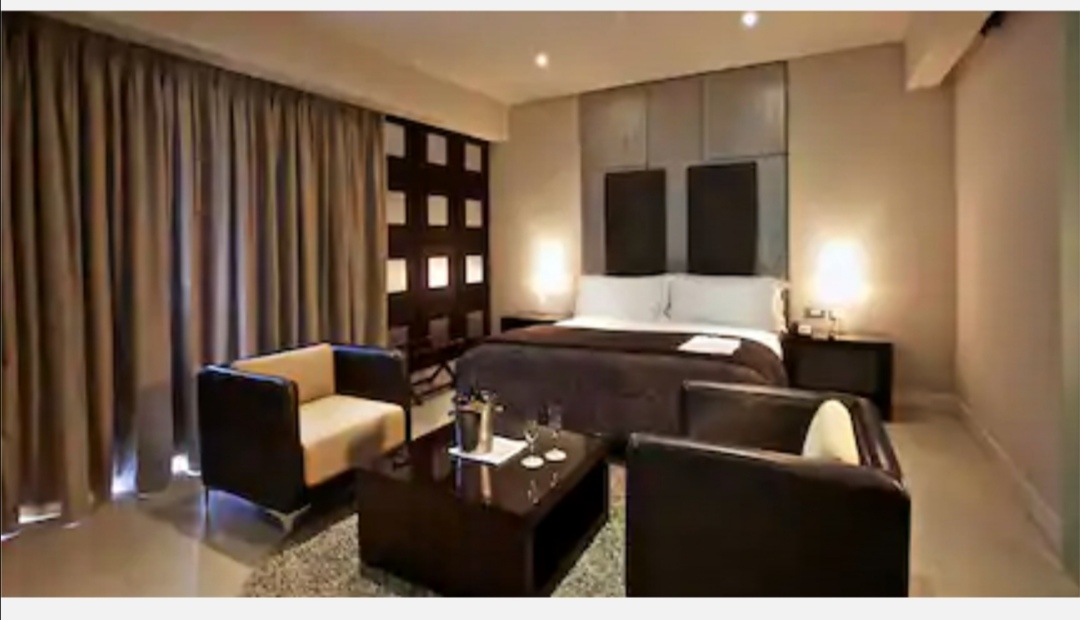 The Wheatbaker should have probably been our number one on this guide but we tend to give reviews based on our tour and what our interviewees think about the place.
However, it is an impeccable quintessential hub for business trips, honeymoons or just to unwind. It is one of the best hotels in Nigeria.  The hotel is nothing less than fantastic and is specialized in luxury to enhance a relaxing.
Accommodation in this hotel is sumptuous, deluxe rooms, fitness and spa facilities, laundry services, outdoor swimming pool, and other top-notch facilities as you can Check-in: 2:00 pm|| Check out: 10:00 am
Its exquisite amenities are built to ensure an unparalleled sense of comfort. The hotel offers many unique recreational opportunities such as spa, steam room, sauna, massages, and an outdoor pool.
Wheatbaker can be located at 4 Onitolo (Lawrence Road), Ikoyi, Lagos
4. Planet One Hospitality Hotel
Do you ask for a hotel with spacious rooms? Look no further. With spacious rooms and an on-site restaurant and bar that serves a variety of meals and drinks, Planet One Hotel is simply the best.
It houses a well-equipped fitness center, an indoor pool and a spa that offers a variety of body treatments And nested at 5, Mobolaji Bank Anthony Way, Maryland, Ikeja.
5. Intercontinental Lagos Hotel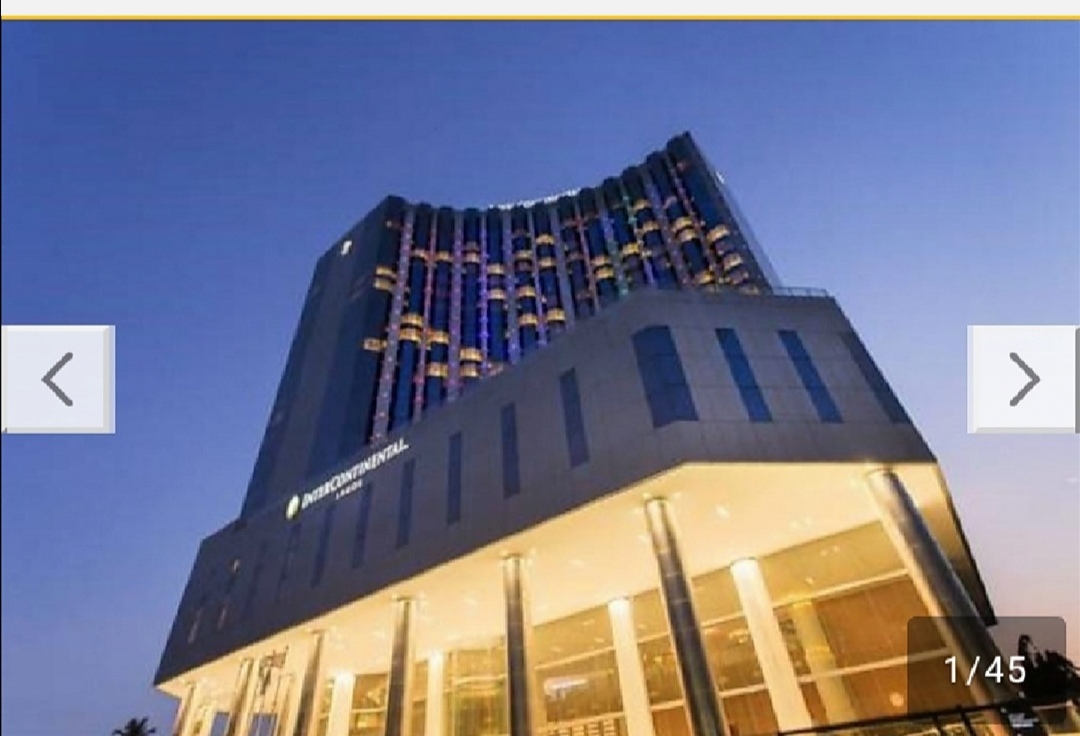 This is one of the most popular hotels in Lagos. Some rooms have whirlpool tubs. Other amenities include a rooftop pool and a spa. There are also multiple sleek dining options. Intercontinental hotel is an unblemished haven of luxury and refined taste.
Set in the Victoria Island district, is the upscale, high-rise Intercontinental hotel at Plot 52A Kofo Abayomi Street, Victoria Island. Contemporary, chic rooms with floor-to-ceiling windows and city views feature free Wi-Fi, flat-screen TVs, iPod docks. It is indeed a classy and promises premium luxury and comfort for guests in search of exquisite hotels in Victoria Island to lodge in.
6. Eko Hotel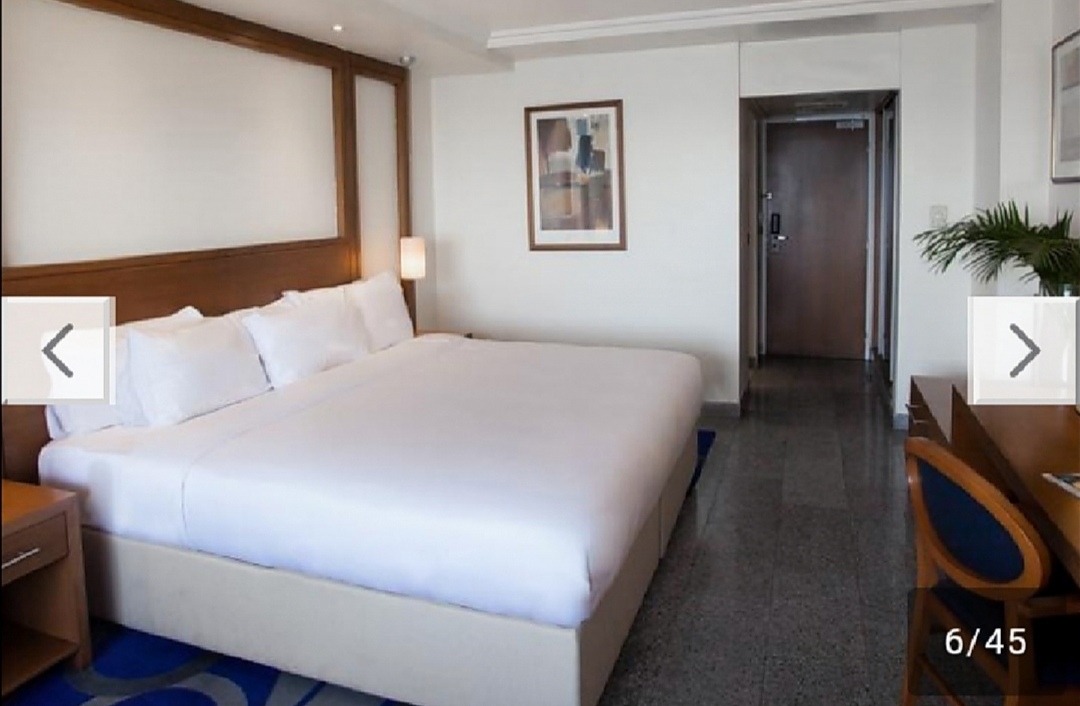 Who hasn't heard about the phenomenal Eko hotel and suites? This one stands out as a place to stay when in Lagos for business or for recreation As it has a terrace and spa center, and guests can enjoy a meal at the restaurant. Free Wi-Fi is available and free private parking is available on site.
This is for sure one of the best and most prestigious luxury hotels in Lagos. Eko Hotel is spread over three buildings and has spectacular views of the Atlantic Ocean and the Kuramo Lagoon. The outdoor pool, barbecue, and playground will sure give you a sense of comfort.
7. Southern Sun Ikoyi Hotel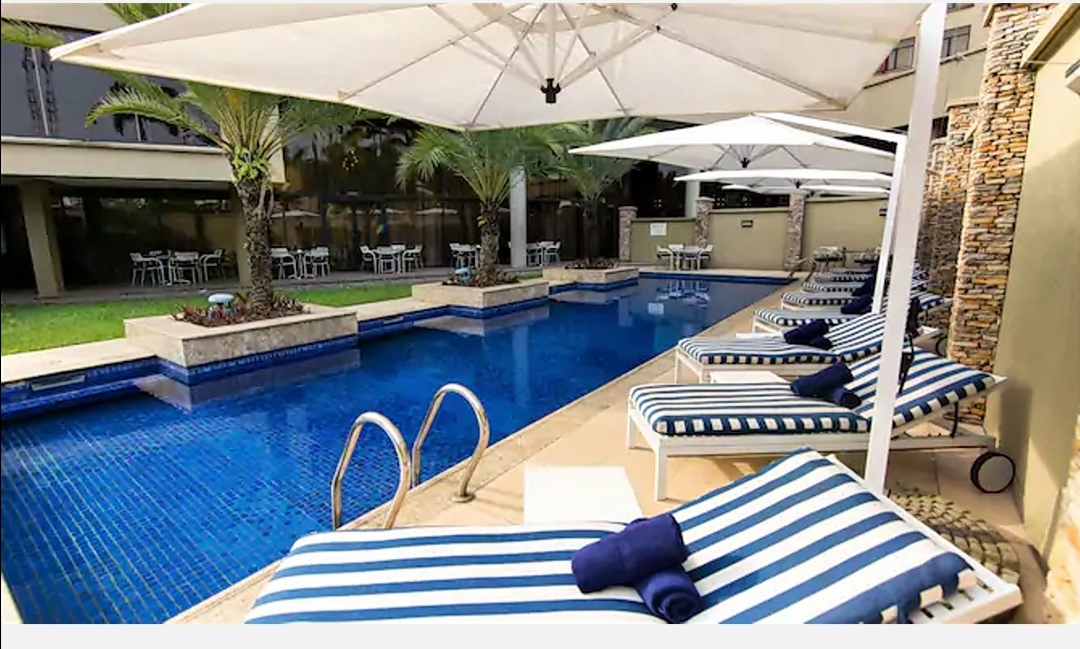 Rooms here will provide you with a flat-screen TV, air conditioning, a minibar, a shower, and private bathrooms. Whether it's a weekend getaway, a business treat, or a couple's retreat, beautiful Southern Sun Hotel serves a perfect place for all.
Southern Sun Hotel is equipped with modern facilities and contemporary comfort. This grand hotel offers a variety of luxury rooms. Suites also add Living and Dining areas.
It is magnificently rested at 47, Alfred Rewane Road, Ikoyi
8. De Renaissance Hotel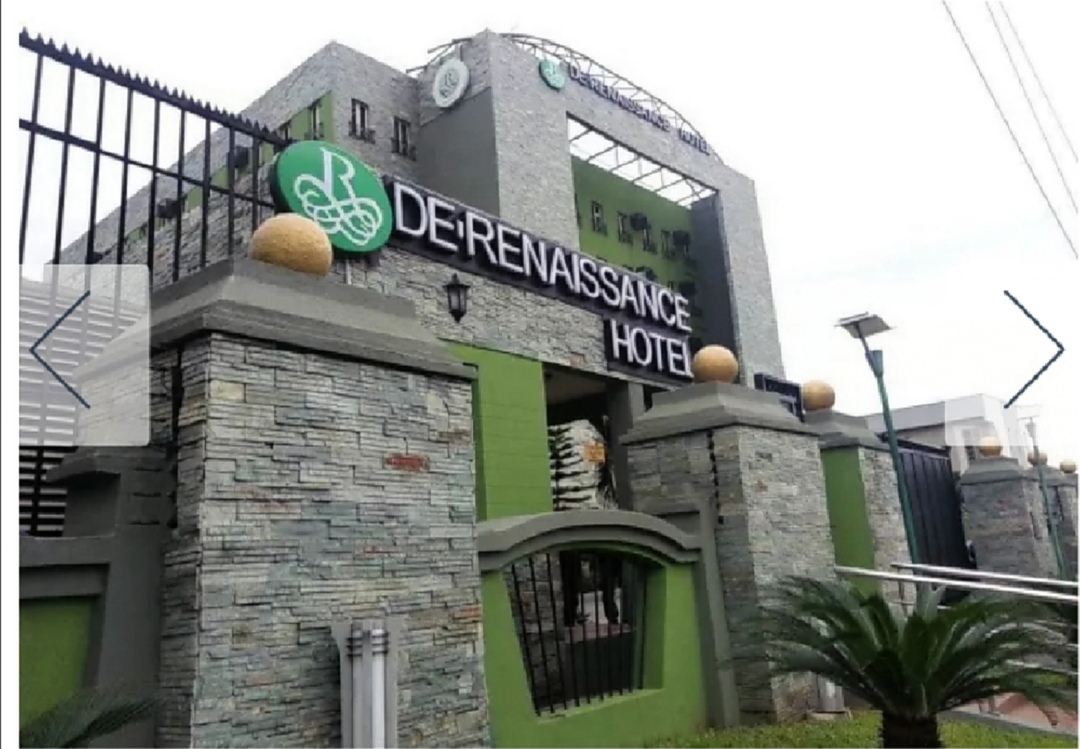 From the crafted marble walkway that engulfs guests on arrival, into a soaring five-story atrium that leaves you in awe, this hotel's exclusive public areas define the true meaning of luxury and design.
Being an elegant and glamorous hotel on the mainland, It is the perfect luxury destination, whether you're in Lagos for business, pleasure, or a bit of both.
Elegance, glamour, sheer sophistication and exquisite service, are flawlessly combined to embody a truly unique experience at 172 Obafemi Awolowo Way, Ikeja
9. Welcome Center Hotel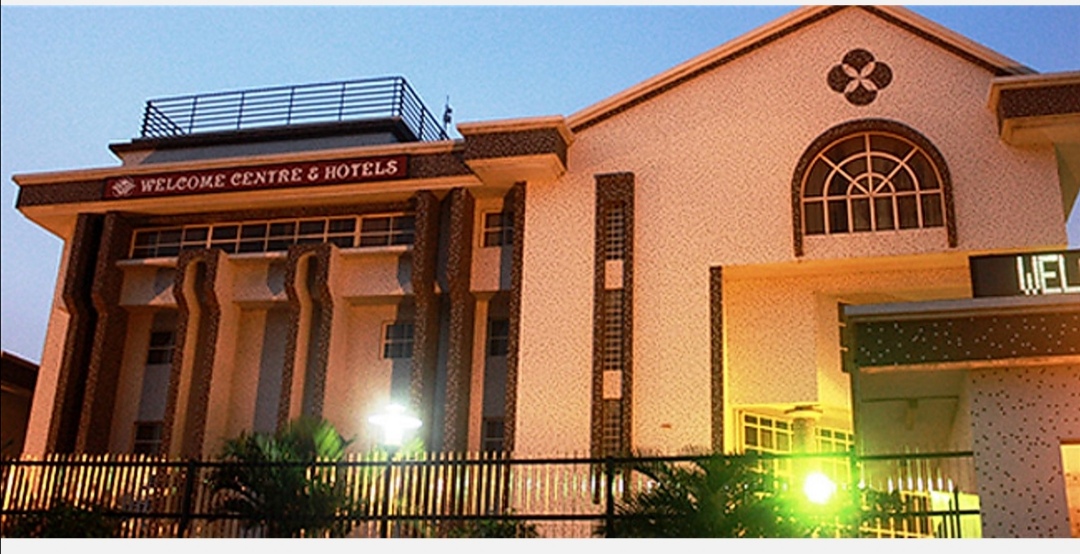 Our visit to the Welcome Center Hotel was overwhelming. From the breathtakingly styled building to The beauty of its interior decor.
Just so you know, it is also Lagos' premier conference and events facility offering a range of halls and venues to suit every occasion as Welcome Centre range of theater and halls can cater for a large number of people.
This hotel offers 80 fully air-conditioned bedrooms with a variety of choices, to cater to every taste and budget. Her facilities are designed to take the boredom out of travel and provide every distraction a modern traveler could need with a choice of restaurants, bars, cafes, sports & fitness, gaming, music, art and entertainment events.
As the name implies, you will find a lot of visitors from abroad in this hotel as it is not far from the international airport road in Lagos.
10. The Regent Luxury Suites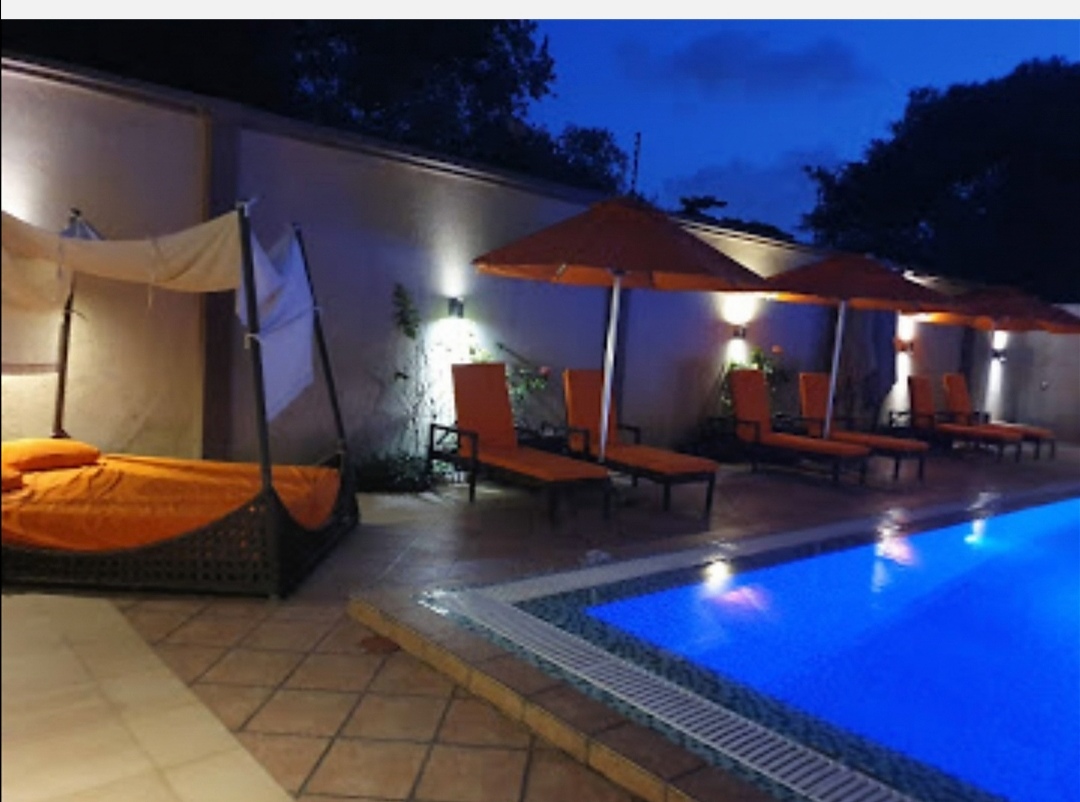 Finally on our travel guide today is The Regent Luxury Suites at 25 Joel Ogunnaike Street, Ikeja GRA. The lavish decor shows African and European influences with modern designs and the very latest technology.
If you are planning a trip to Lagos, a wedding, a business retreat, just want to be wined and dined or want to go out for a drink then you need not look any further. It is truly in tune with what sophisticated travelers want today in terms of hospitality and luxury and style.
So guys, While it is popularly agreed that there is certainly no place to be compared with the comfort you feel at home, some of the best hotels in Lagos Nigeria that we have listed here thrive at making your out of the home experience the highest point of your life.
It is also amazing that the 5 star rated hotels in Lagos are equally affordable when compared to royalty treatment clients receive. Do you think there are other best hotels in Lagos that I have not included in my article? feel free to share in the comment box.