Hey, I've compiled a list of the best hotels you can find in Apapa, Lagos. Lagos is drastically improving in infrastructures, luxury, and lifestyle. Most visitors in the state now lookout for the best hotels to lodge in throughout their stay.
Being the main seaport in Nigeria, Apapa is located to the west of Lagos Island. It has been a great tourist attraction to visitors as a result of numerous creeks, islands, and waterfronts. 
An estimation has it that the rent of a three-bedroom luxury apartment in a block of flats in Apapa government reserved area (GRA) costs about  N1.5 million and N2 million per annum. With this, one could easily tell how hospitality is cherished in this area of Lagos. 
There are wonderful places in Apapa that draw the attention of Lagosians and visitors. These places include Takawa Bay, Apapa Beach club, and so on. Spending a day to enjoy the view of  Tin Can Island Ports and Apapa creek is a great deal. 
Among the popular shops, good restaurants, and excellent markets, I am about to show you a list of the best hotels in Apapa. 
According to our survey, and in no particular order, here are the best hotels you can find in Apapa, Lagos.
Rockview Hotels Limited
Address: 17b, Parklane
Price per night: NGN27, 000
Rockview Hotels Limited is among the best hotels in this area of Lagos that we must not fail to mention on our list. The rooms in this hotel are categorized into different layouts that make it affordable for guests of varying tastes. 
The interior of this hotel is designed with modern facilities and furnishing. You will definitely enjoy the outstanding service offered in this hotel.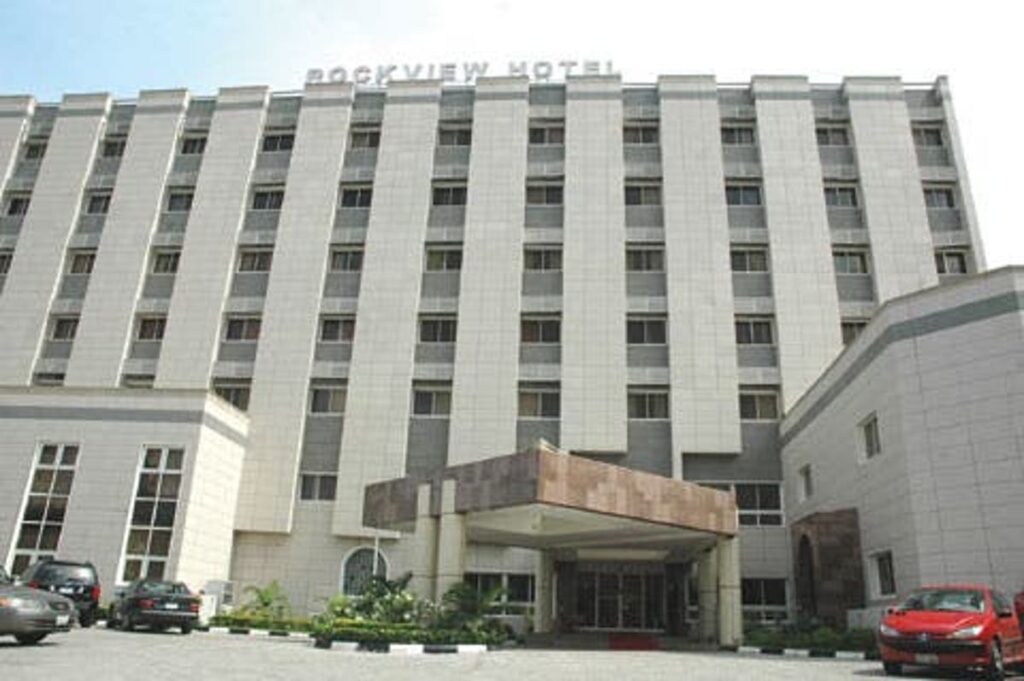 Rockview Hotels Limited contains rooms with fully equipped facilities to make you feel at home. Each room contains an air conditioner, satellite TV, International direct dial telephone, Water Heater, Wi-Fi high-speed Internet service, a rug as well as a  work desk. 
It is indeed a hotel to catch fun and relax as they provided necessary household items which include desktop PC, an electric kettle, sofa, makeup mirror, bedside cabinet, comfy bed, and an en-suite bathroom.
This hotel is also ideal for a family retreat, romantic outings such as honeymoons as well as a vacation for couples. 
It is a top-class hotel located in Apapa. This is a beautiful mansion that is set to meet your accommodation needs. 
Enjoy sumptuous dishes and menu in the well-equipped restaurant at Rockview Hotel Apapa. They offer a range of tasty Nigerian and Chinese meals meant to stimulate the taste buds of clients while keeping them healthy and fit. 
You can also enjoy the lavish assortment available in the bar section. The bar at Rockview Hotels Limited offers cocktails and finger food along with soft music.
Bescom Hotels
Address: 1/2, Randle Crescent, Apapa
Price per night: NGN4,500
This is a budget-friendly hotel located at Apapa. The hotel is managed to make visitors feel at home while offering the best service at a considerable cost. 
A visit to Bescom Hotels is worth the while as it offers comfortable accommodation to anyone seeking a decent lodge at moderate price rates. 
Bescom Hotels draws potential visitors every single day as it is close to areas like  Apapa Wharf and Mobil Depot. 
While it is regarded as a Less expensive place to lodge, the rooms at  Bescom Hotels are available in Mini, Single, Deluxe, Double and Luxuriant categories. These rooms have been equipped with facilities like a double bed, a private bathroom en-suite, TV, refrigerator, and a bedside stool. Guests also enjoy free internet connection in their rooms of any category. 
They also have a restaurant that serves both local and intercontinental dishes. Various kinds of  Drinks are available at the bar/lounge at affordable prices.
 Bescom Hotels ranks among the top 10 hotels in the urban side of  Apapa, Lagos as they offer a number of comfort-enhancing services. And of course, you can be sure to get a steady power supply and adequate security. 
Karma Hotel
Address: 17 Burma Road
Price per night: NGN5,000
Karma Hotel is set to cover all your accommodation needs when you are far from home. Located at 17 Burma Road, Apapa, Lagos, this huge hotel never fails in delivering an exceptional experience for its guests. 
It has a beautifully designed decor in the interior of the rooms. They also offer distinctive amenities and the latest in technology.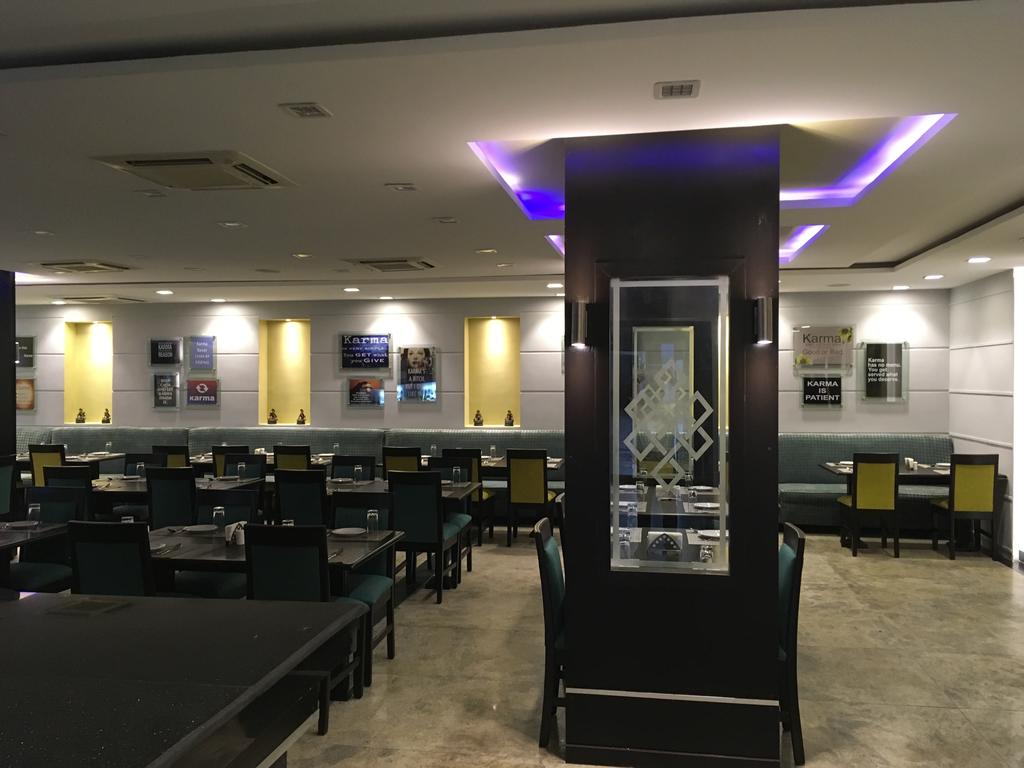 It is among the Best hotels in the beautiful area of Apapa, where the sea-ports are. They get potential visitors daily due to their proximity from Murtala Muhammed International Airport which is just twenty minutes drive. 
Karma  Hotel delivers nothing but Purity, Perfection, Protection, Peace and Simplicity, Cleanliness, Convenience, and most importantly, Efficient Services. 
Do you want to enjoy your stay in Apapa, Lagos? Are you far from home? Head to karma hotel and be sure to enjoy the beauty of luxury. It is also an ideal hotel for business travelers. 
Inagbe Grand Resorts and Leisure
Address: Inagbe Island, towards Snake Island, along Apapa Port
Price per night: NGN37,000
Inagbe Grand Resorts and Leisure is a very important and well-known place among the best places to be in, not only Apapa but in Lagos at large. It is a  beautiful, busy, and yet ideal place for relaxation.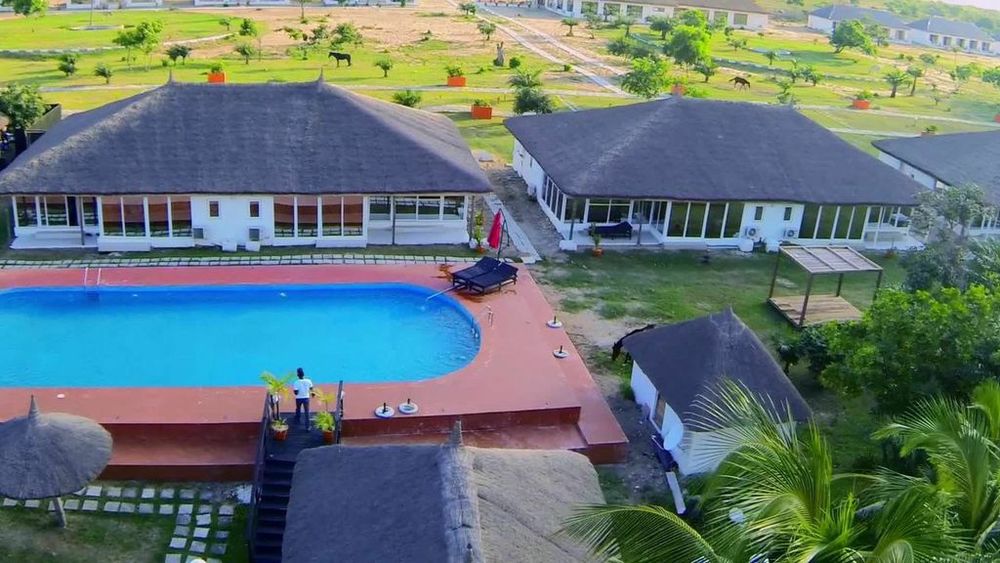 Inagbe resort is a fun-filled area where visitors do not only lodge but enjoy fun activities at an affordable cost. These activities include:
Children's park on the resort for quality playtime with children

conferences in the event halls

Hike through the jungle

kayak ride  at the jetty

quad bike along the beach

exquisite meals and drinks at the resorts floating bar
The rooms you lodge in at inagbe resort are decorated with stunning interior decor. Guests can be sure to enjoy quality facilities in each room including full air conditioning, gleaming tile floors, ornate Persian rugs, an en-suite bathroom as well as a flat-screen TV with cable service. 
Guests can also enjoy the panoramic view of the beautiful surroundings revealed from the full-length windows in the rooms. It is indeed an ideal place where families can spend their holidays. If you are a lover of nature, then you should not pass this one. In addition, guests will also enjoy free WiFi and internet connection made available in each room. 
Nas Guest House
Address: 29 Point Road G.R.A
Price per night: NGN5,700
Located in the heart of Apapa, Lagos, the NAS guest house is among the Best places in Apapa to get restful lodgings, especially when you are a business traveler.
While it is 20km away from the  Murtala Muhammed International Airport, NAS guest houses can be easily located from the core business districts of Apapa and other parts of Lagos.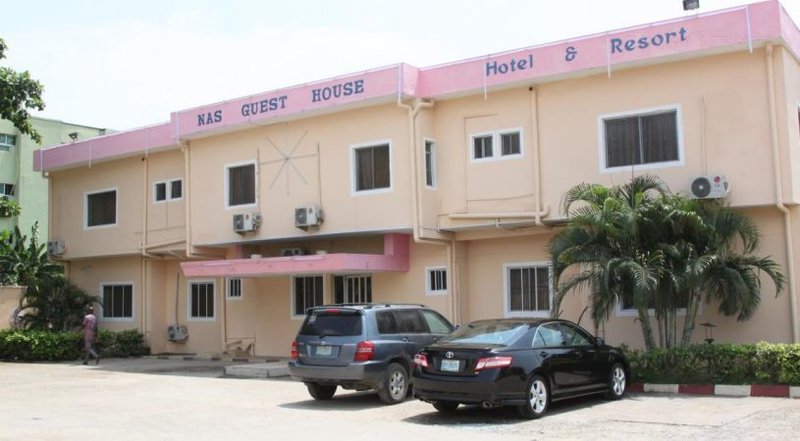 The amazingly constructed guest house contains  17 well equipped and air-conditioned rooms blessed with plasma TV sets, sofas, work tables, comfortable beddings, and en-suite bathrooms. A Wireless internet connection has also been made available for guests in all rooms.
In addition, the guest house manages a restaurant where you can enjoy a range of local food. Guests can also relax in the exquisite bar where they will be served any kind of drink at a fee. The guest house Guarantees constant power supply coupled with tight security.