Hotels in the largest local government in Lagos State, Alimosho, are set to offer great facilities that will make a guest feel at home
In this article, we are going to expose you to the best hotels that can be found in the Alimosho area of Lagos State, Nigeria.
Alimosho's population is estimated at 1,288,714 people, according to the official 2006 Census. Regardless, we have a number of visitors who enter this area of Lagos quite frequently.
Top 7 Hotels in Alimosho
The hotels reviewed here are budget-friendly and holds anything relevant and required to make the guest comfortable throughout their stay in Alimosho
Keviz Hotel
Address: 3, Councilor Ajayi Street Obadore, Along LASU Isheri Express Road
Average Price per night: NGN6,500
What we noticed about the Keviz Hotel that made it among the best hotels to find in Alimosho is the modern infrastructure which would help facilitate a smooth and stress-free stay.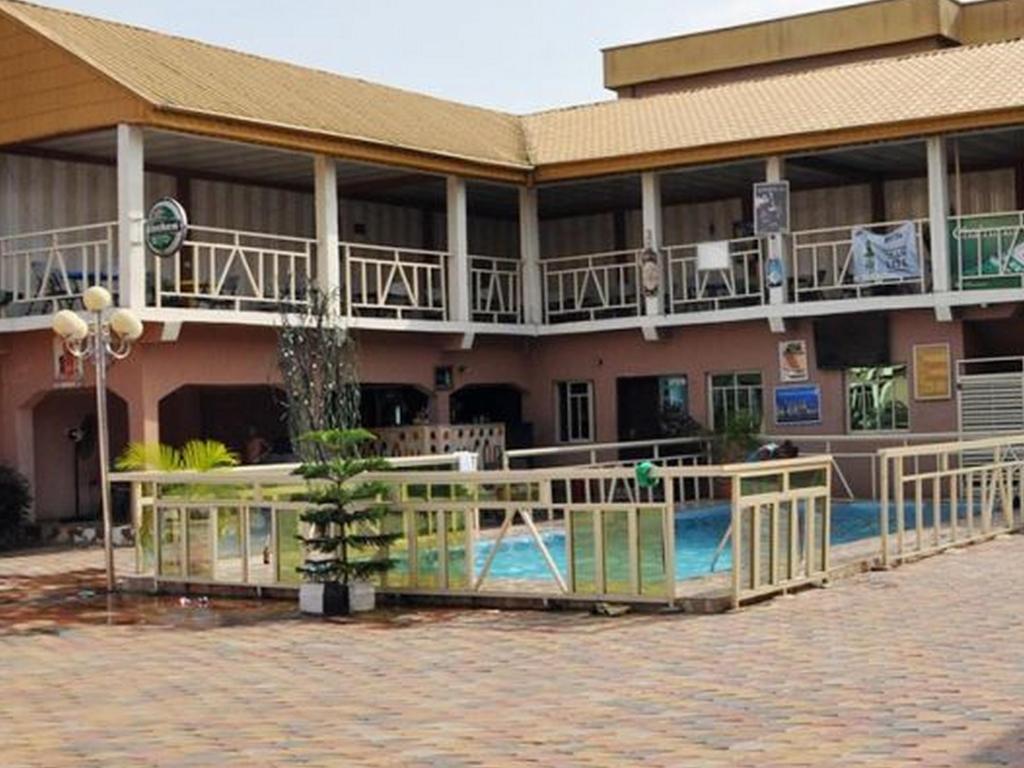 The rooms at Keviz Hotel are fully designed to soothe the taste of any guest. It is indeed a very budget-friendly hotel as rooms in this hotel have been categorized into ones of  Luxury, Executive, Executive Luxury, Silver, and Diamond.
You can be sure to meet top facilities in modern hotels which included air conditioner comfortable beds, safes, sofas, center tables, study desks, refrigerators, and flat-screen cable TVs as well as a shower.
The hotel also manages a Porshe restaurant that offers well-cooked local meals and intercontinental dishes too. The exquisite bar in Keviz hotel is the best place to get refreshing beverages, including alcoholic and non-alcoholic.
Kelviz hotel also houses a well-equipped gym where guests can keep fit while enjoying their stay at the Alimosho area of Lagos.
Stalad Gardens Hotel & Events
Address: 51/53, Progressive Road, Abule Egba, Alimosho, Lagos
Average Price per night: NGN6,500
Magnificently rested on  51/53, Progressive Road, Abule Egba, Alimosho Lagos, this is a very superb hotel ideal for business travelers around the Alimosho area.
The hotel is close to the well known Ikotun market which makes it Welcomes new guests daily. Rooms in Stalad Gardens Hotels and Events are divided into categories such as Standard Room, Executive Room, and Suite. This makes it much more affordable for this who are on a budget and those who want to spell out the definition of luxury.
All rooms at Stalad Gardens Hotel & Events are equipped with the latest amenities including a comfortable bed, a TV, air conditioning units, a bathroom and so on. While there is a tight security service at this hotel, guests can be sure to enjoy a 24/7 power supply without interruption.
Ken Dallas Hotel
Address: 7/11 Oladun Street, Off Lasu/Idimu Road.
Average price per night: NGN6,000
Next up on our list of Best hotels in Alimosho is the  Ken Dallas Hotel. If you think there are no beautiful hotels on the Mainland, especially in the Alimosho area, then you haven't seen the beautiful Ken Dallas Hotel.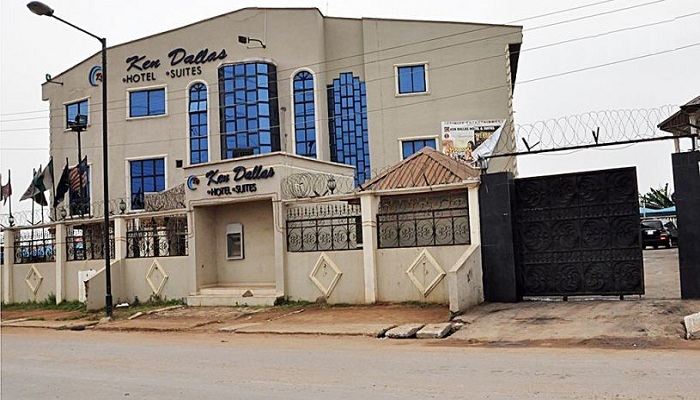 Not only that, but this is also one of the best places to get peaceful relaxation and comfort when lodging in a hotel in Alimosho. They offer a clean and noiseless environment for visitors coupled with well-trained staff to serve you better.
The rooms at Ken Dallas Hotel are spacious and beautifully designed with lasted art and facilities. There is also free wifi for customers to enjoy throughout their stay.
Gloryland Hotel and Suites
Address: 1, Olanipekun Drive, Powerline Bus stop
Average price per night: NGN9,000
Gloryland is a land filled with milk and honey! This is a luxurious hotel located in 1, Olanipekun Drive, Powerline Bus stop, Alimosho, Lagos State.
Gloryland is remarkable for its neat, spacious, and air-conditioned rooms coupled with the on-site restaurant in the hotel. You can literally get anything you want at the hotel restaurant or the well-equipped bar.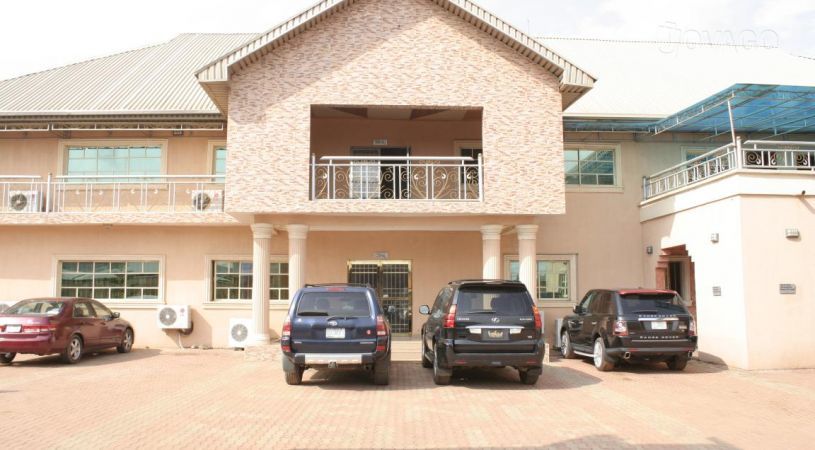 While providing comfort for visitors, tight security, and adequate power supply is not left out. The hotel is regarded as a small London.
Each room contains necessary amenities to make visitors feel at home and even better. It is among the Best hotels in Alimosho with a large swimming pool. Also, note that pets are not allowed in this hotel.
Aso-Rock Hotel
Address: 37 Abaranje Road Ikotun, Alimosho Lagos
Average price per night: NGN3,000
Being a less expensive hotel, the Aso-rock hotel can boast of its top-class accommodation service offered at cheap prices.
The rooms at this hotel will really surprise you beyond expectation. You should really try out the Aso-Rock Hotel if it's your first time in Alimosho area. Each room this hotel is equipped with air-conditioning units, king-size beds, cable enabled TV, and an en-suite bathroom with toiletries.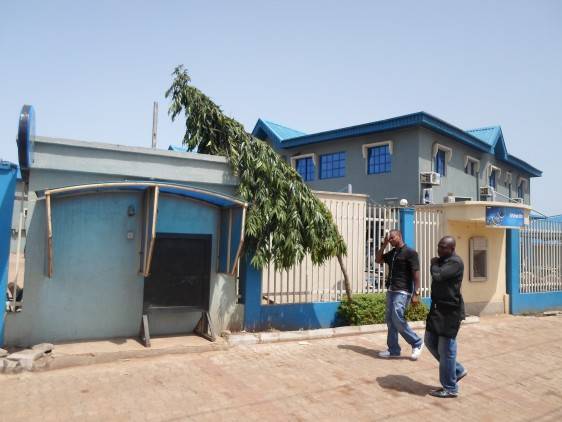 Feel safe to bring in your luggage as the hotel has tight security and no record of intruders so far. They run a restaurant that serves sumptuous meals including local meals and snacks.
Even when power fails, you won't notice because they've got a backup generator that will start running once the power goes off. Aso-Rock Hotel is available 24 hours and provides ample space for parking.
Taverna Guest House
Address: 49 Soroye Sowemimo Street, Dabira Bus Stop
Average price per night: NGN4,500
Taverna Guest House is actually topping the list on the best affordable hotel in not only Lagos but Alimosho, according to a particular survey.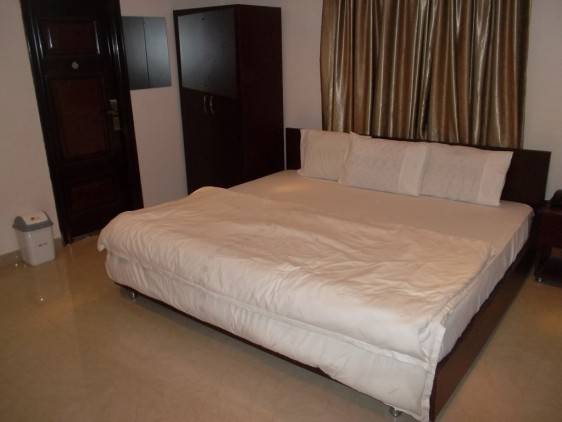 This can be affirmed as the hotel promises nothing but comfort throughout your stay. The rooms are lit and all equipped with top-notch facilities.
The guest house can be easily located from Abule Egba. They provide all is required to make you feel at home in a hotel.
Papisco Hotel
Address: Bp 18, Federal low-cost housing, Shagari estate, Mosan – Ipaja
Average price per night: NGN8,500
Choosing to lodge in Papisco Hotel at Shagari estate is a valuable preference to get nothing but 100% comfort and value for money spent.
Most visitors confess how they fall in love with the lit environment of Papisco hotel and why they will keep on returning to the hotel.
The rooms in this hotel are beautifully painted with appealing colors and are all well equipped with Air conditioners, comfortable beds, DStv enabled flat-screen TV sets, chairs, tables, minibar fridge, and en-suite bathrooms
Visitors are usually awed by the professional service from well-trained staff coupled with the wide range of  Local and Continental cuisines made available at the exotic bar where friends and couples can have relaxed chats.
It is a standard hotel that will impress business travelers and normal guests. Spacious rooms are there to make holidaymakers happy to make good choices.
That's all we have on the best hotels at Alimosho, Lagos State for now. Do you think there are other hotels that would make this list? Feel free to share your experience with me in the comment section.
Cheers!