Lagos, they say, is a metropolitan city with lots of interesting sights to behold.
You do not have to travel too far to get the best scenic view on earth, you know. There are places in Lagos that are simply awe-inspiring.
A colleague of mine once said "travel is travel. Distance doesn't matter. What matters is the experience we share"
Being the largest city in Nigeria and the African continent, Lagos is one of the fastest-growing cities in the world and also one of the most populous urban agglomerations in the world.
Having visited most of these tourist centers, I can clearly say that Lagos is the real deal!
Top Tourist Attractions in Lagos 2023
Now it will not be nice if I encourage you to explore Lagos during your vacations without recommending the best tourist centers to visit. To this end, I will share with you the best Tourist Center In Lagos You Should Visit Before You Die. Yes, before you die! Because everyone is YOLO.
So without further ado, let's run through these places in Lagos that will blow your mind with their view:
1. Radisson Blu Anchorage Hotel
The hotel's position is well suited for business travelers and pleasure seekers alike because of its proximity to corporate headquarters, banking districts, consulates, and attractions like Bar Beach and several shopping malls. They boast of over 170 top-notch rooms and suites styled by Swedish designer Christian Lund wall.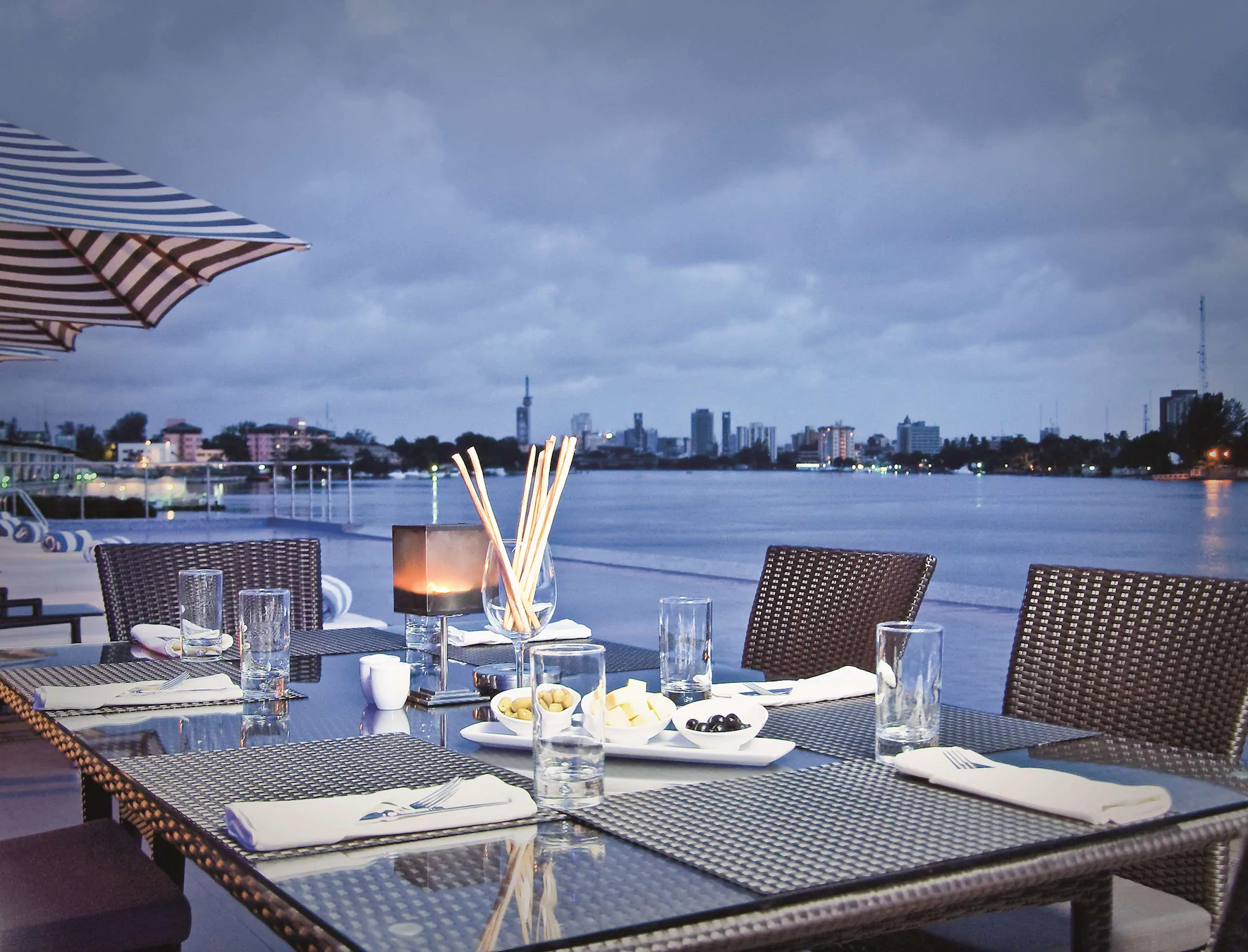 For event planners, they offer up to 6 versatile meeting facilities that can host business events, weddings, and other special occasions.
Dine on international cuisine or local dishes from Lagos at the hotel's Voyage Restaurant, savor a meal outside on the terrace at Surface Bar & Grill and sip your favorite mixed drink while looking over the lagoon at the hotel's bar The View. A world-class Hotel located on Ozumba Mbadiwe Avenue, Lagos.
It has an ocean view lounge and lovely rooms. Found on the banks of upscale Victoria Island, the Radisson Blu Anchorage Hotel, Lagos, V.I. affords guests with beautiful views of the up-and-coming city and the lovely Lagos Lagoon.
2. Freedom Park, Lagos
The new FREEDOM PARK Lagos, formerly Old Broad Street Prison; (a colonial instrument of control and oppression) is now a peaceful place for individual and collective contemplation and interaction. It represents a journey towards the greater goal; the triumph of humanity over all forms of tyranny, both political and social and the ultimate liberation of the human spirit from all that seeks to confine it. Read more about our experience at freedom park by clicking here.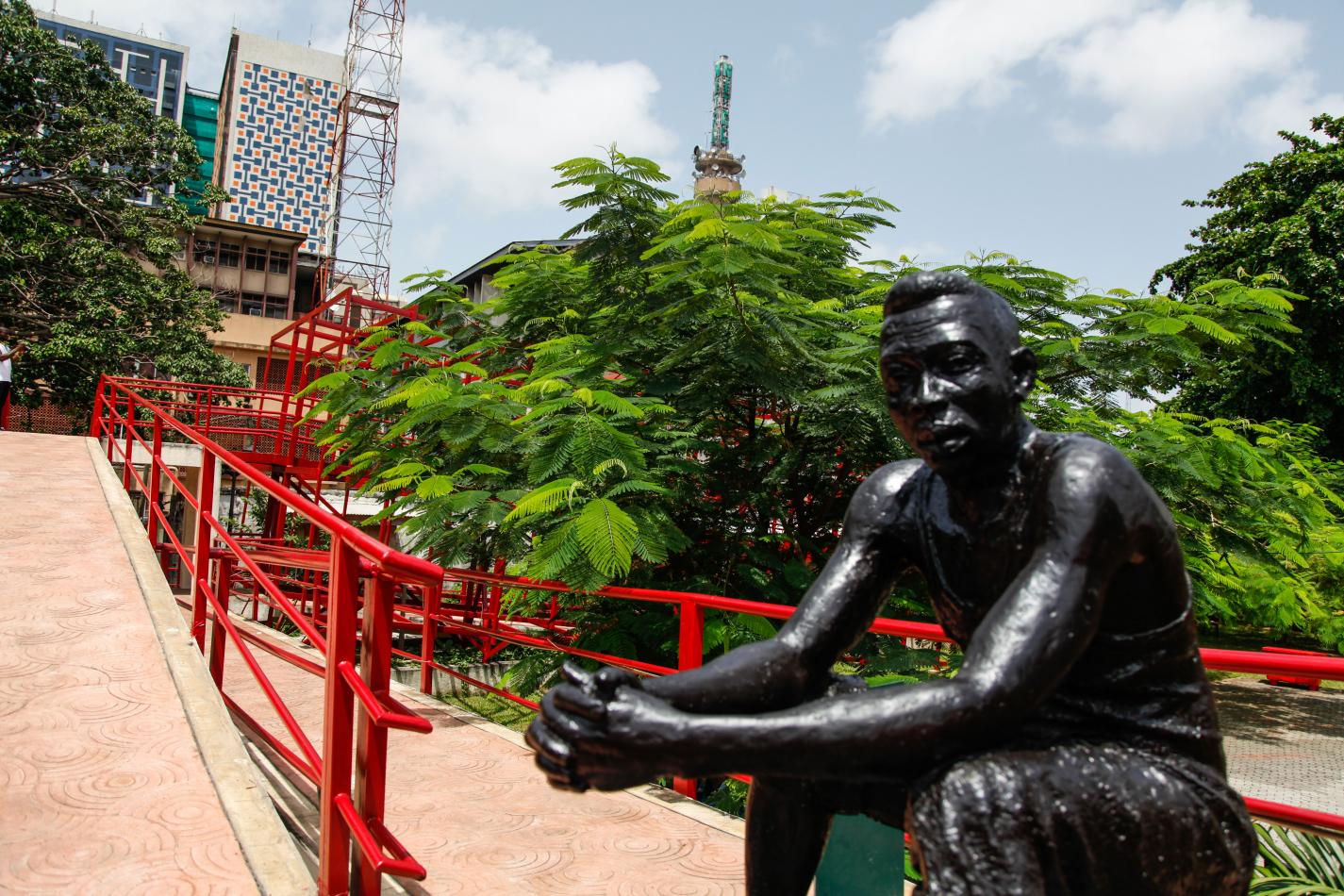 The park provides venues and the grounds for events and recreational entertainment, with relevant facilities like
Historical Status
Museum Complex
Historical displays
Souvenir shops
Resource center
Ponds and Fountains
Courtyard
Cells Units.
Wole Soyinka Art Gallery
Open-Air Stage
Amphi-theatre
Pergola Cell (internet booths)
Skeletal Cells
Food Court
3. Iga Idungaran (Oba's Palace)
The newly renovated palace combines modern architectural showpieces and ancient Yoruba artifacts. The building has been expanded and renovated in stages to keep it in good condition.
Historic moments and monuments of Lagos tradition are available at the palace. Iga Idungaran is one of the most important historical sites in Lagos and is the official residence for the Oba of Lagos. An important part of the structure was built by the Portuguese in 1705.
Tourists who want to explore the palace can ask the Secretary of the Oba of Lagos for permission. The palatial residence of the local monarch, the Oba of Lagos. Located to the North of Lagos Island, on Upper King Street, this magnificent building dates back to 300 years ago. Iga Idungaran is the Oba's Palace for Lagos Monarch.
4. Badagry
Badagry subsists largely on fishing and agriculture and maintains a small museum of slavery. This is the first-story building in Nigeria, overlooking the Marina waterfront. It was built in 1842 by the missionaries.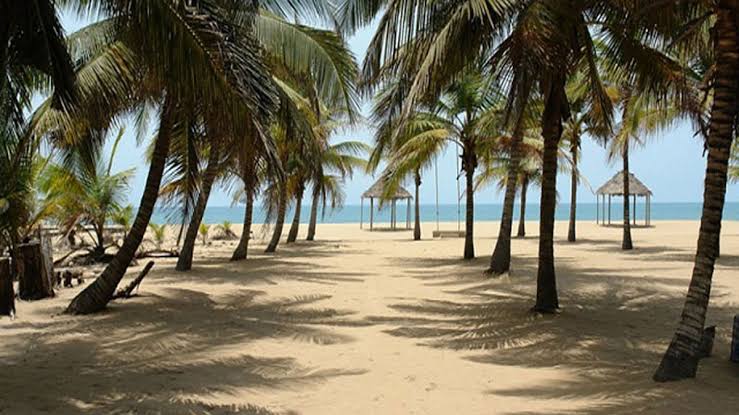 The Badagry Black Heritage Museum housed in the former district officer's office built in 1863, holds hundreds of artifacts and historical relics that chronicle more than 300 years of the movement of slaves through Lagos. From the early 1500s, Badagry was one of many trading and transport areas in West Africa for slaves being shipped off to America—it is estimated that roughly 550,000 African slaves passed through this area.
You don't want to miss this one, do you?
5. Silverbird Galleria
Visit Silverbird Galleria to see a movie. There are also a host of shops there to shop at and nice restaurants to satisfy your food cravings.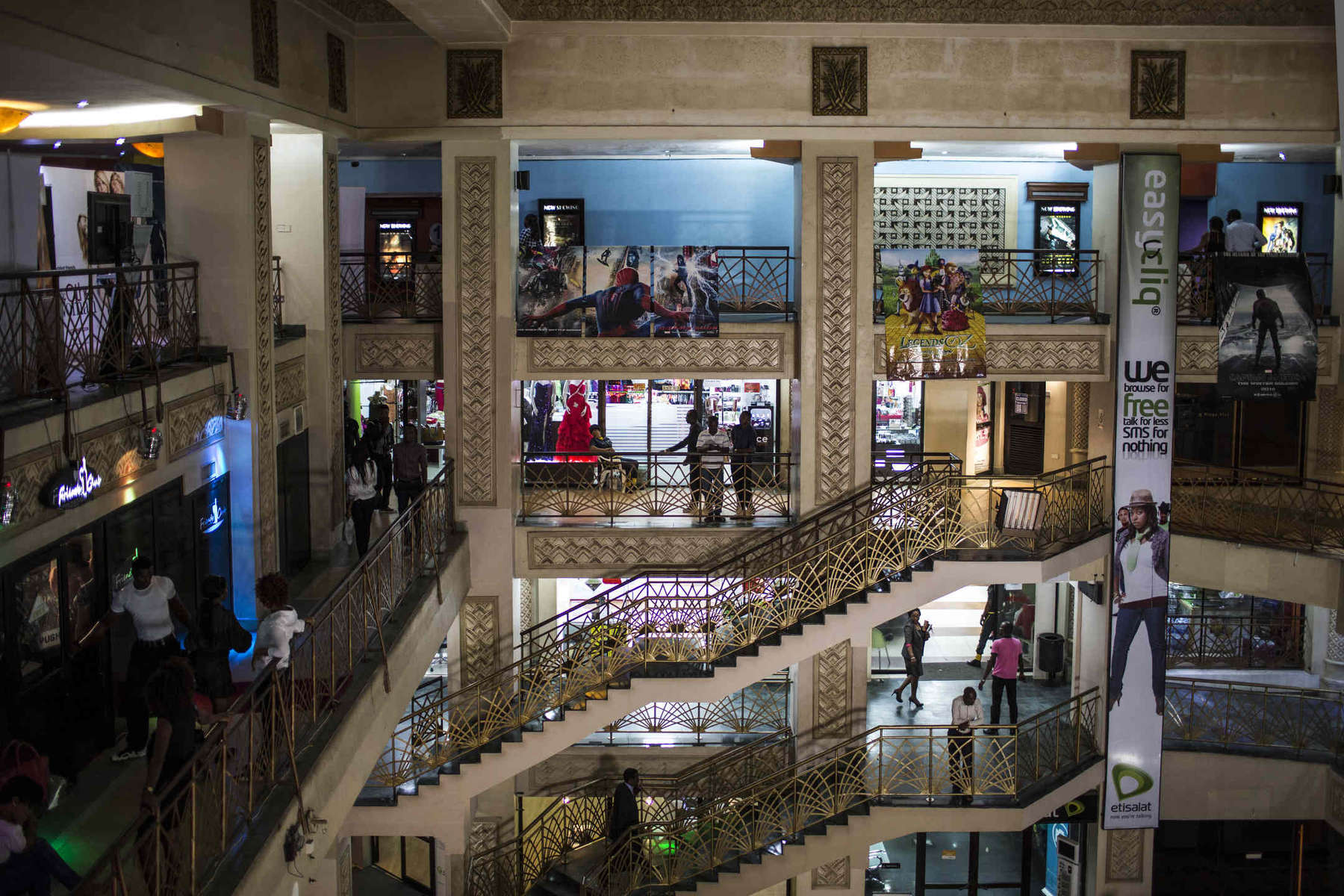 6. Nike Art Gallery
Artist and Designer Nike Davies Okundaye invites you to visit Nigeria, an ancient culture that thrives in modern cities, a world that moves easily between talking drums and the internet. Nike has given workshops on traditional Nigerian textiles to audiences in the US and Europe during the past 20 years.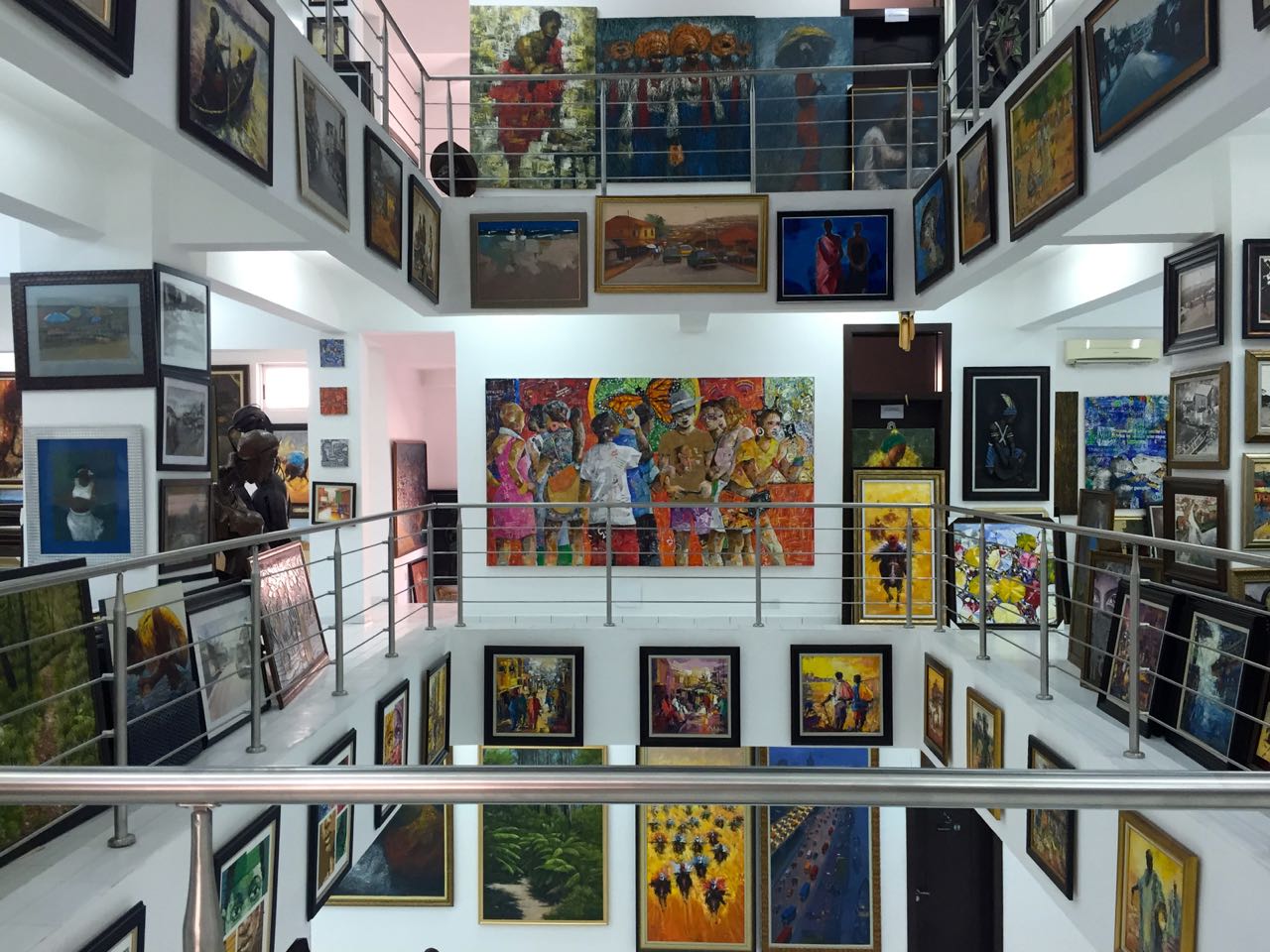 One of Nigeria's most important artists, Nike Davies-Okundaye, runs this enormous gallery full of contemporary and traditional Nigerian arts. Nike is practically an incarnation of love and beauty.
If you're lucky she'll be there and may grace you with a new Yoruba name. Cultural tours to other Yoruba towns can be arranged through the gallery.
7. Third Mainland Bridge
The bridge was built by Julius Berger Nigeria PLC and opened by President Ibrahim Babangida in 1990; it measures about 11.8km in length.
It is the longest bridge in Africa. The bridge starts from Oworonshoki which is linked to the Apapa-Oshodi expressway and Lagos-Ibadan expressway and ends at the Adeniji Adele Interchange on Lagos Island.
The Third Mainland Bridge is the longest of three bridges connecting Lagos Island, Lagos, Nigeria to the mainland, the other two being the Eko and Carter bridges. There is also a link midway through the bridge that leads to the Herbert Macaulay Way, Yaba.
8. Bogobiri
You would want to go to Bogobiri on Thursday nights for 'freedom hall' and Friday nights for 'Taruwa'. If you're a lover of spoken word and good music – from jazz to Highlife and AfroBeat – then Bogobiri is for you!
Bogobiri is located in the high brow area of Ikoyi. It is one of the many spots to visit in Lagos that come alive mainly at night. It's a unique place where food meets the arts.
Interestingly, it also offers space for occasions like bridal showers, birthdays, and more.
Oh, one more thing. You can call 09024097929 to book a hotel
9. Omenka Gallery
The gallery showcases the works of established and contemporary upcoming Nigerians as well as international artists. Right outside the gallery is a chilled and quiet waterside hangout spot where you can sit and relax, free from the worries of the world.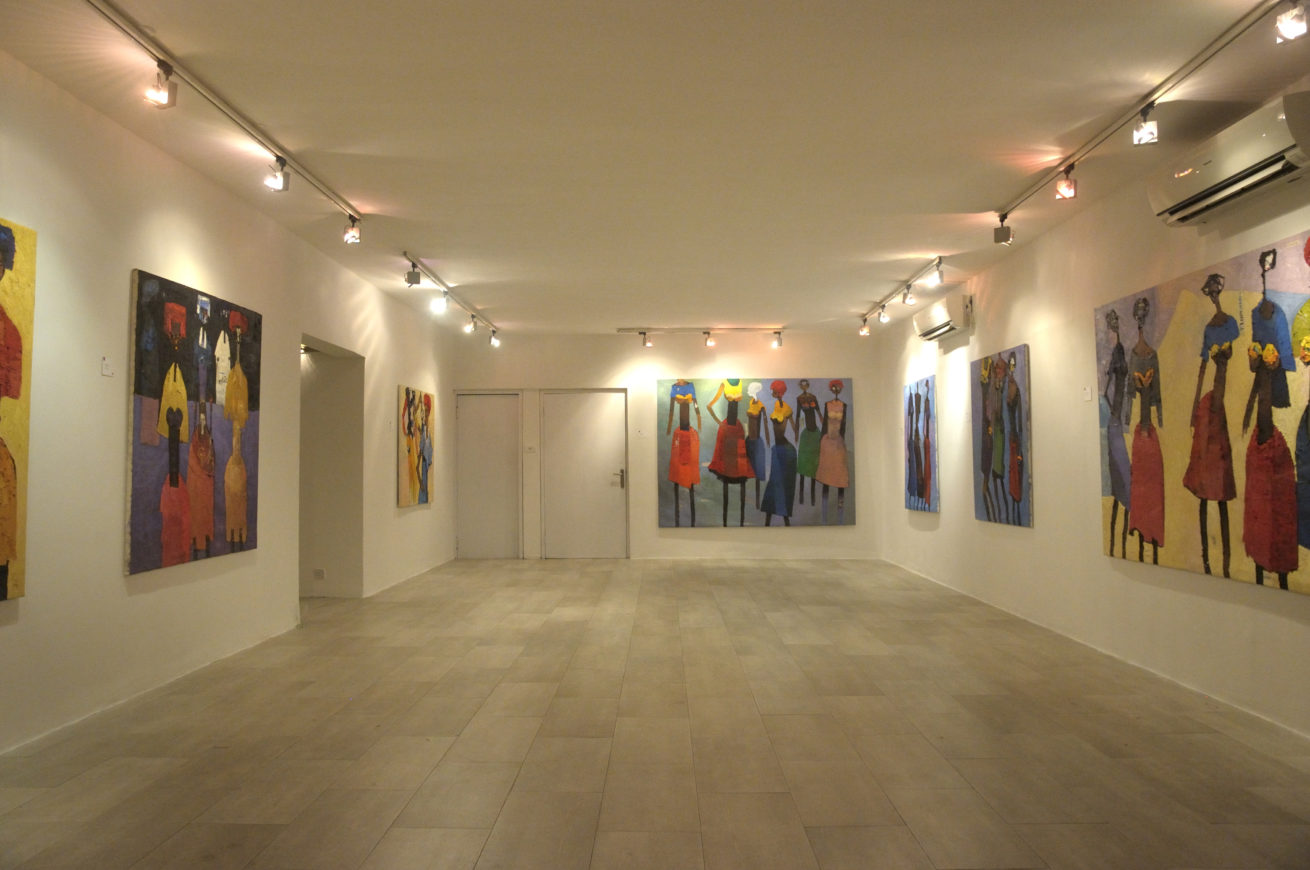 This is a contemporary Nigerian art gallery owned by Oliver Enwowu, son of one of Nigeria's leading 21st-century artists, Ben Enwowu.
10. GET arena
Worried about what fun spots in Lagos to visit? The GET arena would be an awesome choice.
It is located directly opposite the Palms shopping mall. Go-karting is a typical example of a break from the norm and children will also attest to this while they enjoy it. They also have a bar and an arcade with a wall climbing section.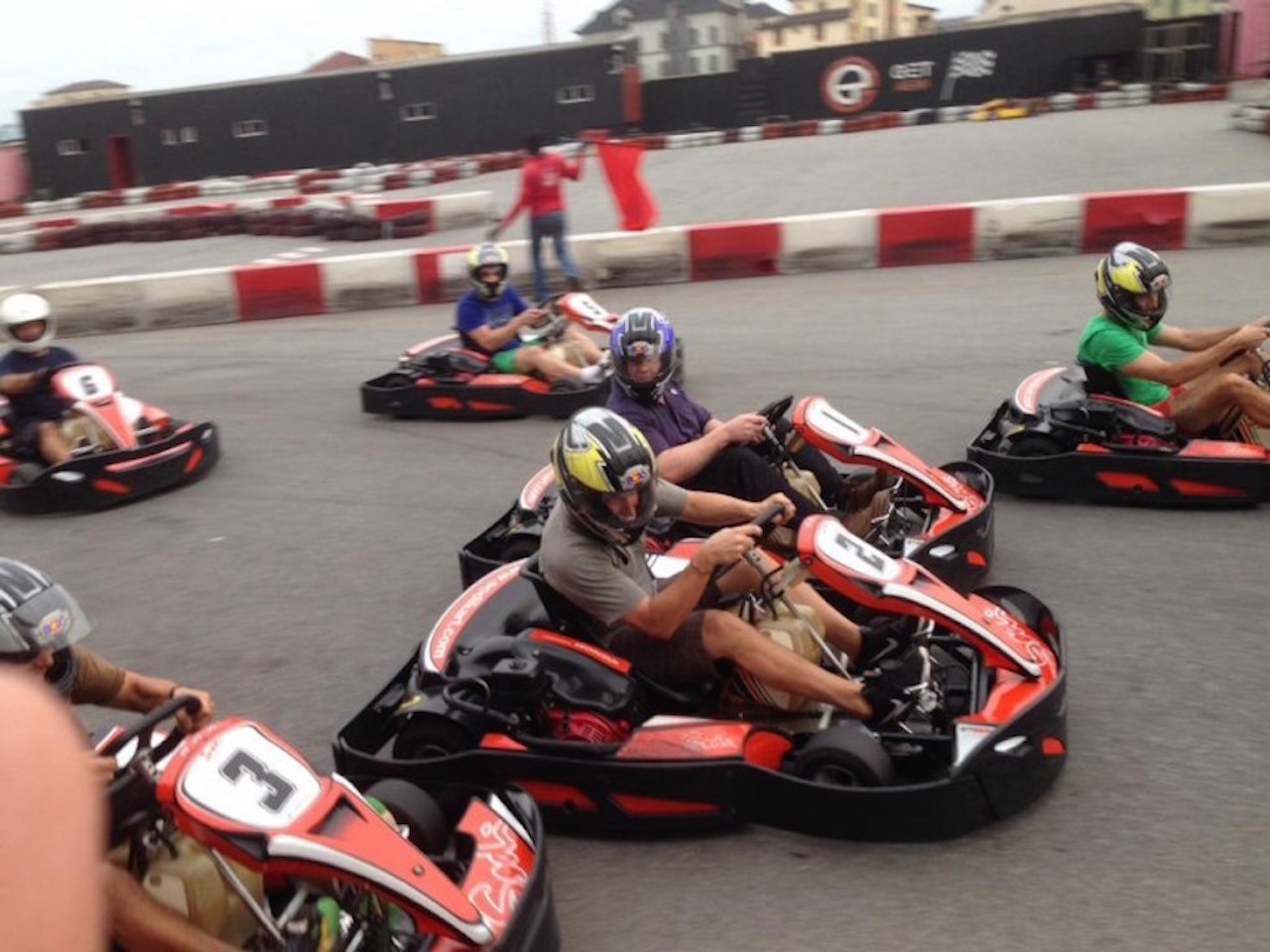 11. Lekki Leisure Lake
This place is equally enjoyable for adults. There are benches and chairs to sit on while enjoying food at the lakeside. Read more details about the Lekki leisure lake here.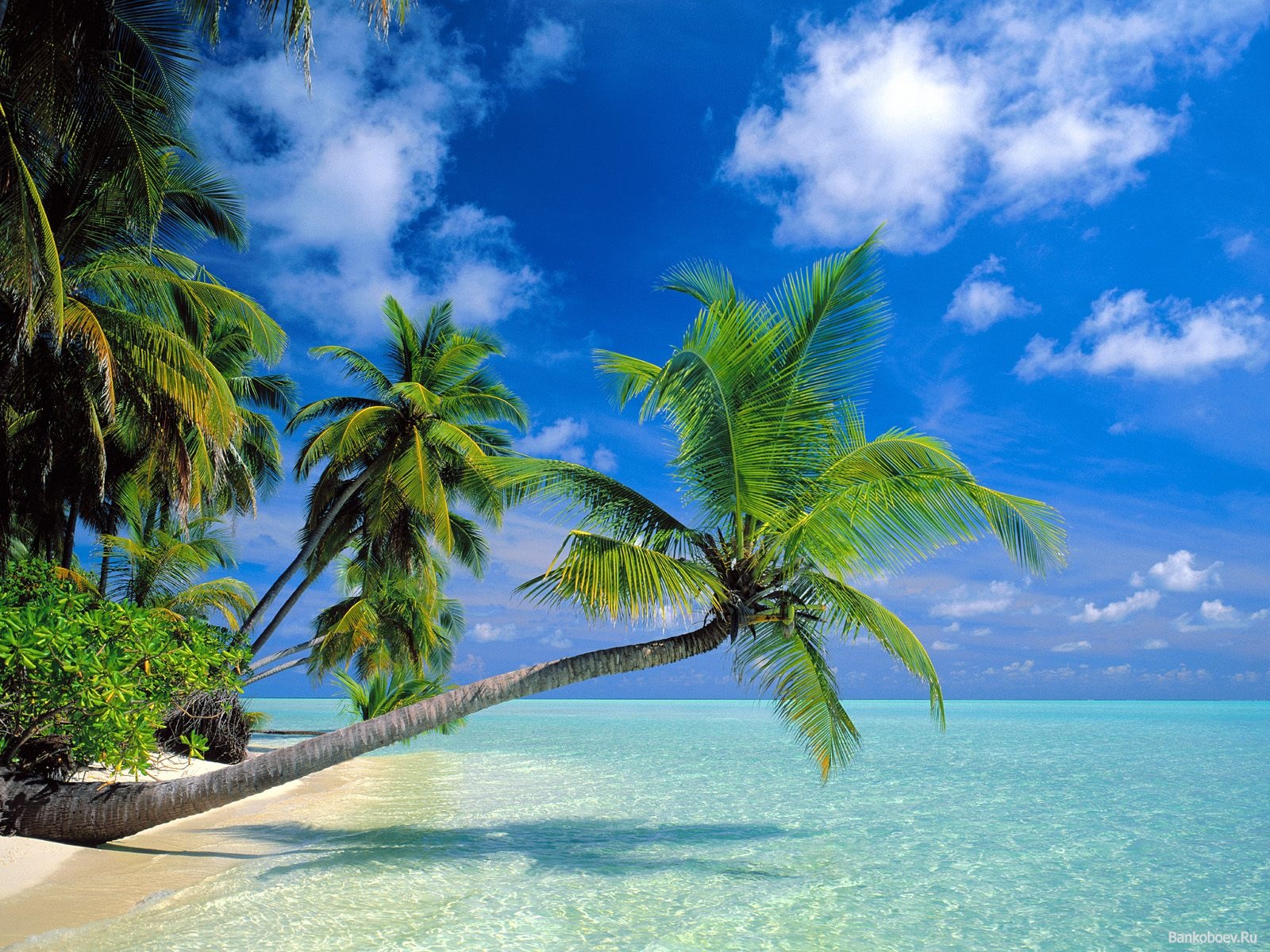 Encourage your children to get active and engage their muscles by jumping on the Quad bikes. They can also get on the Jet Ski with a guide. Lekki Leisure Lake is a great place to visit on weekends and holidays.
12. Ikeja Shopping mall
I should have mentioned this from my number 1 choice in this list simply because of its popularity among Lagosians but I've decided to reserve it for this later end. Is it one of the fun spots in Lagos?
A visit will convince you, as visiting the mall would allow you to see a movie, do some shopping and enjoy great cuisines.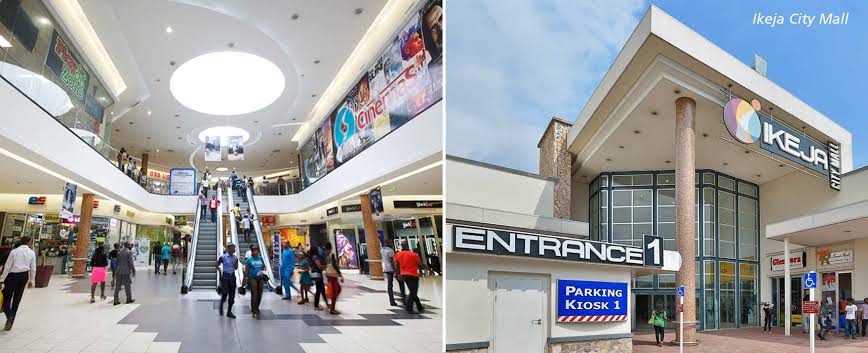 This is the busiest relaxation spot in Ikeja and arguably, Lagos. It's your best option for shopping, entertainment, and leisure, all in one place! It has a variety of restaurants, a cinema, a bookstore, clothing stores, bars, banks, hair salons, and makeup studios. Located at Alausa, this mall is a one-stop location for your needs.
13. La Campagne Tropicana Beach Resort
A great escape from the regular Lagos hustle and bustle and a great place to wind off during the weekends or holidays. They also have well-furnished chalets where guests can lodge in. If it's a fun intended trip, have your squad come along with you for the ride there is quite a long one! Oh! We came up with a comprehensive list. You should check out other resorts in Lagos.
This is a private beach resort located at Ikegun Ibeju, Lekki. It prides itself in intricate African designs, hospitable staff, and iconic views. The resort lies at the edge of the Atlantic ocean so you'll do well to go in very light clothes, and if you're not a fan of water, they offer hangout spots with undeniably tasty meals.
14. Lekki Conservation center
My list of top spots to visit in Lagos will remain immaterial if we don't mention LCC. This 21-year-old conservation center is run by the Nigerian conservation foundation (NCF). You can also read more about the Lekki leisure lake.
You will have a time of your life discovering the nature park and appreciating its splendor.
Beware, there's a lot of walking around to be done at this park, so be ready!
There's a lot of exploration-themed activities to carry out there, not forgetting the fearless canopy walk.
If you appreciate seeing plants and animals in their natural habitat then this place is a must-visit for you
15. National Museum
The museum boasts of a varied collection of prominent Nigerian art, including pieces of archaeological and ethnographic exhibits. It's a great place to learn about Nigerian history that's yet to be discovered by many.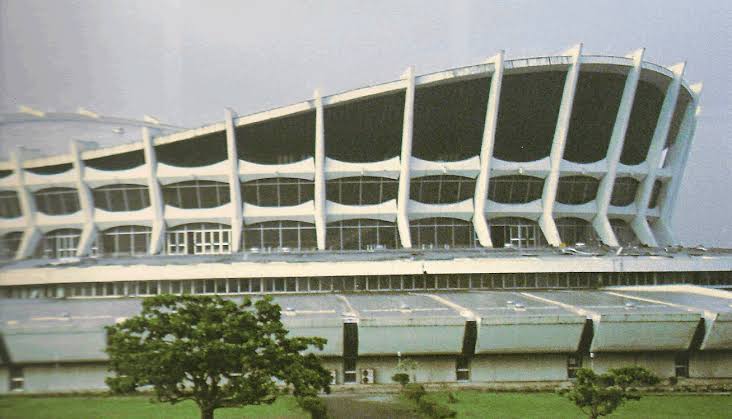 The 2- acre park features ponds, waterfalls, fountains, and even a play corner for kids. If you love nature flowers specifically, then this place is a must-see.
The museum is situated in Lagos, and has a relatable history, hence its position as one of the top spots to visit in Lagos, as it says a lot about the state and Country. Founded in 1957 by Kenneth Murray, the Nigerian National Museum is located in the city of Lagos. Its ambiance and versatile display of horticulture are what sets it apart. It's also a suitable venue for outdoor weddings, engagements, picnics, etc.
While there a tourist centers you should visit in Lagos, there are also some luxurious cool spots to hang out on Victoria Island. You should check them out perhaps you can take the lover of your life there. Let us know what you think about our list of tourist centers worth going to in Lagos.