It is no longer a new thing that Victoria Island in Lagos houses some of the country's finest and most expensive real estate properties. It is an abode to some of the highest influential personalities in the country.
If you plan to visit Nigeria, ensure you visit Lagos Island. There is no doubt you will have the best experience and a story to share.
The Lagos Island part of Lagos has a considerable number of good roads compared to the Lagos Mainland.  To some, it is where the state's money resides. Areas like Victoria Island, Lekki, Ajah, Ikoyi, Lagos Island, Obalende among others are under the VI jurisdiction. This part of the city arguably has the highest concentration of skyscrapers.
Considering the number of local and international companies in Lagos Island, it is definitely a business hub in its own right. It also hosts one of the popular markets in Lagos. Besides being a business hub and a residential area, Lagos Island is definitely top of the destination choices for fun places in Lagos.
Lagos Island is often referred to as small London because of its luxurious lifestyle. This part of Lagos is where you get to rub shoulders with the high and mighty in society. The island itself is a total thrill.
We have considered it thoughtful to put together a list of the best fun places to visit on this island for 2023. This is not just a conventional guide that contains anything in VI, but one that ranks the best 6 fun places you should pay a visit to.
What are the best fun places in Victoria Island Lagos?. This is a place where you can meet all the celebrities, plenty of tourists, the richest Nigerian people, and many others. A simple walk is an adventure, no need to say anything about the places where one can hang out.  Have fun as you enjoy our list of the 6 fun places to visit in Lagos Island 2023.
Top 6 Fun Places in Victoria Island, Lagos
The fun places in Lagos Island are no doubt a bit classy when compared to those on the Lagos Mainland. The recreational places in Lagos Island offer a form of escape from the city's hustle and bustle.
If you are in Lagos and you want to give yourself a treat, why not try out one of our top six places to be in Lagos Island.
1. Tarkwa Bay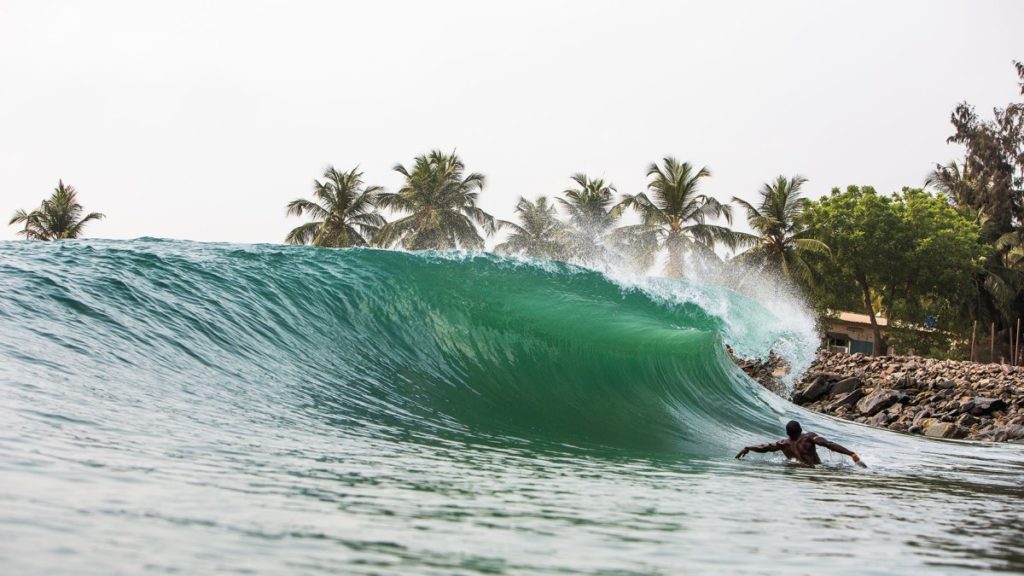 During my research, I discovered that Tarkwa bay has existed since around the 1960s. since then, it has been a place every fun-seekers will want to visit. The idea of it being an island, away from the land, makes it more thrilling.
The whole fun and adventure start right from the boat ride. In fact, it is not unusual to see people make videos right from the jetty. So if you want to chill and have fun in a hideout that feels like a different world, make your way to Takwa Bay.
I do not want to sound like an intellectual travel blogger here. My first time hearing of  Takwa Bay was from a friend. Then, and as a travel blogger, he expected me to start downloading all the details about the place to him. I had to pretend. But sooner later, I googled it!
According to Wikipedia, Tarkwa Bay is an artificially sheltered beach located near the Lagos harbor. Due to its island status, it is only accessible by boat or water taxis. It's really worth visiting.
Away from the city, the bay will give you a feeling that you are in a different universe. This is an ideal place for having deep recreation on your own or for a romantic date in a serene place with your crush.
Let me give you a hint on how you will get To get to Tarkwa Bay. The fun begins when you will have to take a boat ride from any of the jetties along the marina and Victoria Island.
You can pick a ride from Bonny Jetty which is just by the bridge after Bonny camp bus stop. This place is a military zone and has a parking lot. With a token fee of about N200, you are assured of the safety of your vehicle while on the beach.
2. Lounge Elegushi (Queen's Park)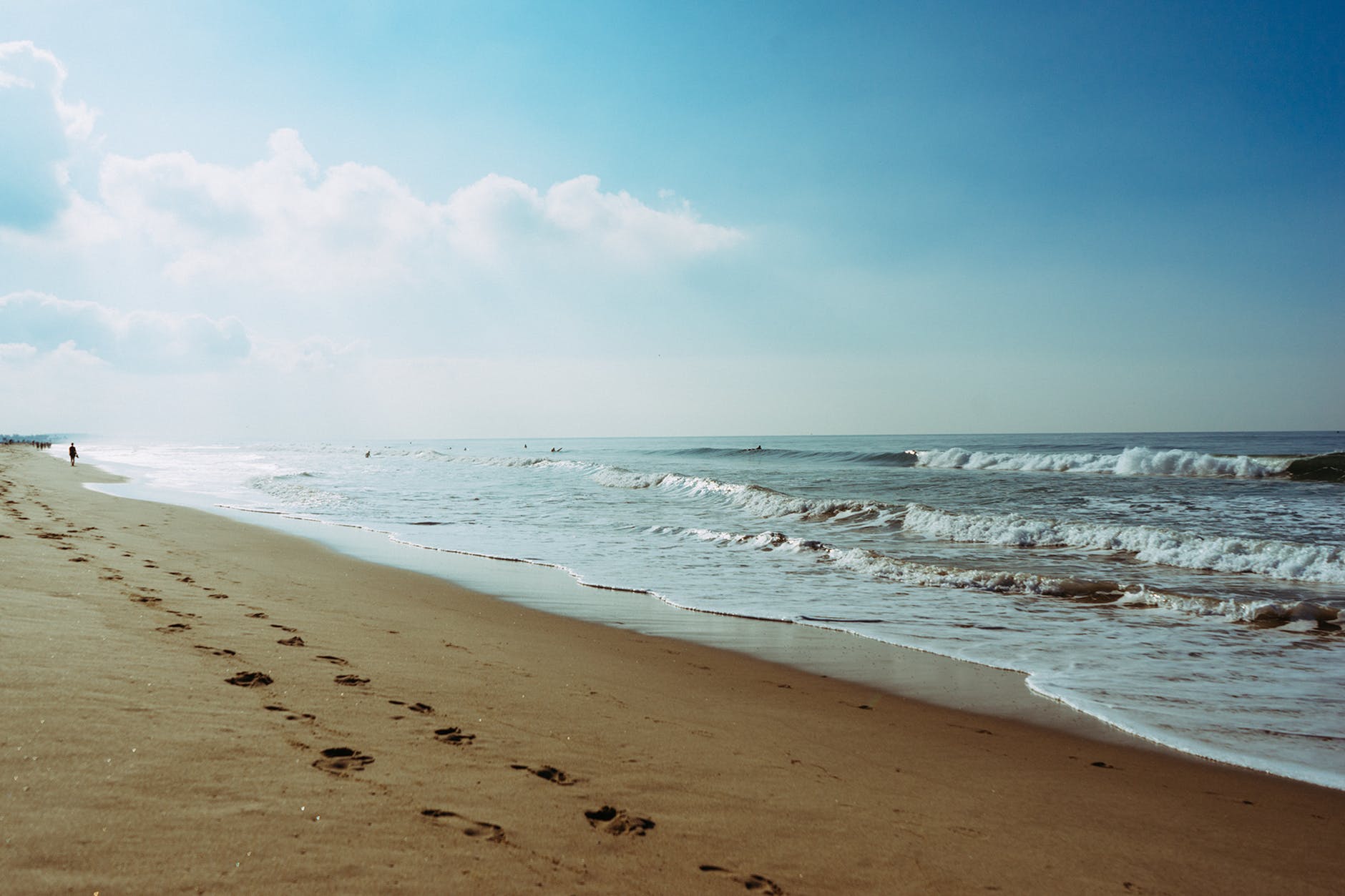 Next on the list is the popular Elegushi! This is a spectacular destination, which is located within Elegushi Beach, a private beach owned by the Elegushi royal family in Lekki. Here, you can have catch fun with your little ones. One of the attractions is the entertainment center that normally holds events for children
If you have been following keenly, you will notice that this is the first beach mentioned. It is because the Lagos Island is no stranger to water or beaches as the case may be. Therefore, going to the beaches is one of the sure ways to have fun in Lagos. No wonder Lagos Island is home to some of the best beaches in Lagos.
If you need a place to hang out with your kids, the Elegushi lounge is your best bet and remembers to check the Queen's Park out. It also hosts Children's Concert on May 27th  Children's Day. So when you visit Elegushi beach, don't forget to stop over at Queen's Park.
3. Radisson Blu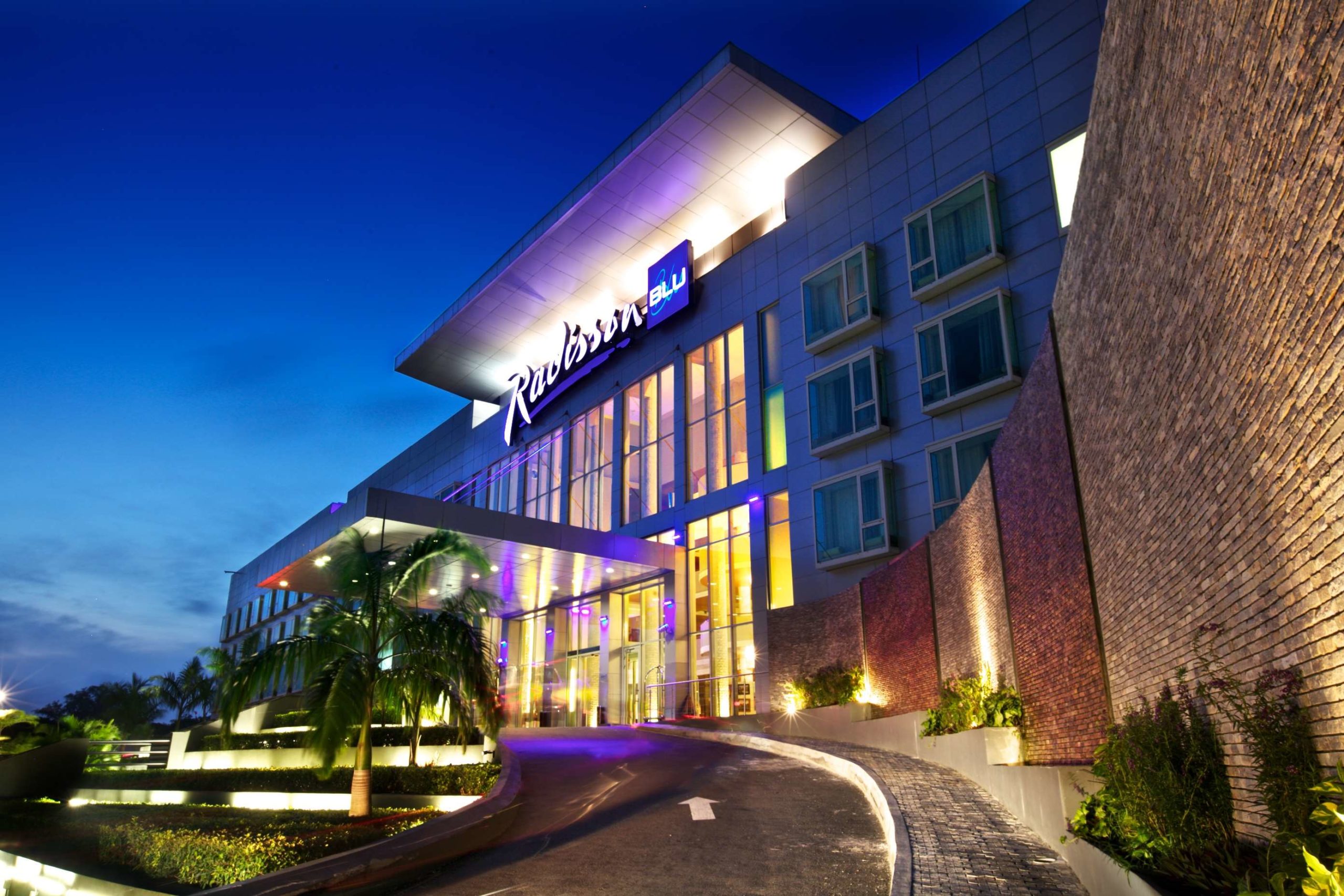 This place is particularly ideal for travelers returning from a long trip. Guests in all Radisson Blu rooms get to enjoy top-class amenities, such as air conditioning, the Super Breakfast Buffet, free wireless Internet connection at high speed.
Additionally, the bulk of those rooms & suites give you spectacular views of the Lagos cityscape as well as the lagoon. Here, you have assured the perfect getaway trip you need.
The beautiful environment and architectural designs are enough reasons you should visit this part of Lagos Island. It definitely feels like a home away from home. If you are looking for where to go and away from the whole busyness of Lagos, this is the place.
Located on Ozumba Mbadiwe Avenue, Victoria Island, Radisson Blu Anchorage hotel is another fun place to be on the Lagos Island. Even if it for an excursion or just the need to view a beautiful environment.
The hotel consists of 170 rooms and suites with comfortable features like Free high-speed wireless Internet and air conditioning. Guests can easily access the jetty from the on-site bar and enjoy gorgeous views while dining at the on-site restaurants. Fitness and event facilities are also available.
This is a place where you can stay for a day or two on a weekend to push aside all the everyday troubles and feel relaxed and lazy just as travelers who find rest here after a long trip.
The hotel is located in a picturesque place where guests can watch the ocean and the city from the hotel's bar and restaurants. The stay here is worth every penny of its cost. This is one of the most popular hangout places in Lagos Island.
4. Mr Chang Chinese Restaurant
We plan to pay a visit to this place on the island very soon. You are welcome to join us. Anyway, just as the name implies, Mr. Chang Chinese Cuisine Ikoyi offers you popular Chinese dishes, which are also served in a Chinese-themed setting.
If you are bored of everything regular, Try out one of the best Chinese restaurants in Lagos. Mr. Chang Chinese Cuisine is a Chinese restaurant is one of the best in offering the Chinese dish, Dessert. Located on Awolowo Road, Ikoyi, it is indeed a perfect place to take lunch, their food is fresh and high standards.
It's a new trend with favorite oriental dishes and the people spare the money to eat a variety of dishes and other items as it costs less. It maintains its recipe to attract the people and in-service aspects. If you want to have a feel of a special irregular meal, Mr. Chang is a place to have a taste.
It offers cheap and cheerful tasty meals and excellent services.
Let me spell it out here that places like Ikoyi and Lekki are tailored to suit the top earners of the society. Therefore, for a restaurant like Mr Chang it definitely does not come cheap either. The meals are rich in taste and definitely for those who have the pocket.
You can also try out the special items they serve on select special days or visit the restaurant with your kids.
5. Four Points by Sheraton
Spending a couple of days in such a luxury, with the full catering and without a need to care for anything may be a great way to relax after a working week.
One of the most luxurious hotels in the world, Sheraton offers options for staying and having a good time for everybody who's interested in the highest quality and the most attractive atmosphere.
This 4-star luxury hotel is located in the highbrow and serene area in Lagos metropolis. Owned by one of the popular hotels in the world, it gives you a platform to relax in an atmosphere of excellent comfort and unmatched service delivery
Four Points by Sheraton is a stunning top-class hotel and a great base for exploring and enjoying the gorgeous Lagos Island, famed for its sprawling beaches and diverse tourist attractions.
However, even without a stay, this hotel is a perfect place for those who are into spending an evening out with friends or their sweethearts. The hotel's restaurants, bars, and other recreation spots are waiting for you in Sheraton
All rooms have both bathtubs and walk-in showers. Guests also enjoy individual climate control in their room, a minibar, as well as free high-speed Internet access throughout the hotel. It's the best way to get a feel of away from home in Nigeria. So you can plan a weekend getaway with a friend right here.
6. Rhapsody
Spend an evening in the Rhapsody and you will feel alive again. This is a place where luxury mixes with relaxation in perfect shape. One interesting thing about this particular place on Lagos Island is its ability to transit from a restaurant to a club. It is really not your go-to club for parties on a typical Friday night
Not only this, the music can actually get so loud enough for you to dance and have some fun. Its array of drinks and elegant decors would definitely spark the light in every fun seeker.
This is a restaurant for those who want to chill out and give no efforts. The range of foods, delicious wines, and the relaxed atmosphere create an incredible sense of comfort that's so delightful after a hard working week
Having listed all these, there are several more parks on Victoria Island: the Muri Okunola Park and Freedom Park, which we will talk about and do a review on in our next post. They are also lovely to visit and have some rest. If you are a movie fan, visit the Film house or Silverbird Galleria.
People say that Victoria Island is a piece of London located in Lagos. This is a place where celebrities have their luxurious homes, where they go on dates with their sweethearts and where they hang out days or nights. If you want to touch this sparkling world of richness and beauty, visit any of these places on the island. They will never leave you bored, swears!
To have a superb time and enjoy loads of thrilling options, either alone or in the company of family and friends, these are the top 6 fun places in Victoria Island, Lagos to check out.