In recent years, There has been an astonishing growth in the economy and population of Ikorodu Town in Lagos State. 
There are also claims that things are beginning to get more expensive as many Lagosians are buying land and moving to that part of town. 
It has indeed metamorphosed into what I'll call a pure definition of Lagos city. So many buildings and private corporations.
For visitors, there is also something exciting to witness and learn when you visit Ikorodu. And most interestingly is the uprise of the hospitality level of this part of Lagos.
In this article, we are going to look into some of the best hotels in Ikorodu that are worth talking about. While there are a lot of hotels, restaurants, and resorts around this area of Lagos, some are worth our attention and time as they have improved in their facilities and overall environment in catering for the public. 
5 Best Hotels in Ikorodu
If you find yourself around Ikorodu, Lagos and you are in search of a nice hotel to lounge, save yourself the stress as we bring to you the best hotels that can be found in this part of Lagos. Ranging from luxurious ones, to perfect for those on a budget, we bring you a genuine review of the best!
In no particular order, explore the best hotels located around Ikorodu below. 
Vertical View Hotel
Address: Back Of Cemetery, Ebute, Igbogbo Road, Ikorodu
Price: NGN5,500 per night
Number of Rooms: 90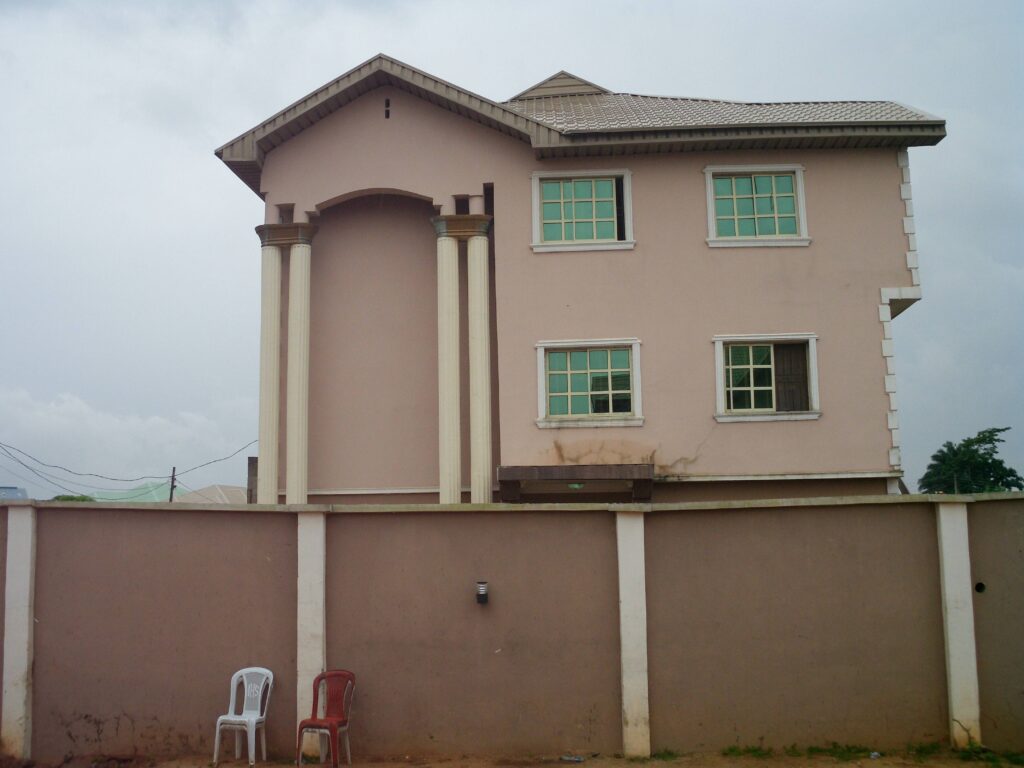 This should be among the first choices that would come to any visitor's mind when looking for a hotel around Ikorodu. This is because the hotel is located in a very accessible area, precisely around the Ikorodu garage. 
It is a very simple hotel and yet, the service there is outstanding. They have everything a hotel needs to make visitors and guests feel at home. All the 90 rooms available for lodging are fitted with air conditioning units, a big bed, a flat-screen TV with satellite reception. 
Their facilities are complete to make a perfect room for stay including a study desk, a mini wardrobe, and a private bathroom.
The hotel also offers other helpful services which include Laundry/dry cleaning, airport shuttle, car hire, and room services. You can be sure to get optimum security. 
 As part of a section in the hotel, you can enjoy the meats from the Suya Spot and quality drinks, alcohol, and non-alcohol, at their well furnished and equipped bar. 
You'll also find a business center where you can print out, type in, photocopy documents, and even take passport photographs. Guests also enjoy the nightlife in this hotel as there is never a dull moment in the hotel's nightclub. 
Jaftel Hotels
Address; 35/37 Tinubu Estate Road, off Sagamu Road, Odogunyan Ikorodu
Price per night: NGN5,500
Number of Rooms: 90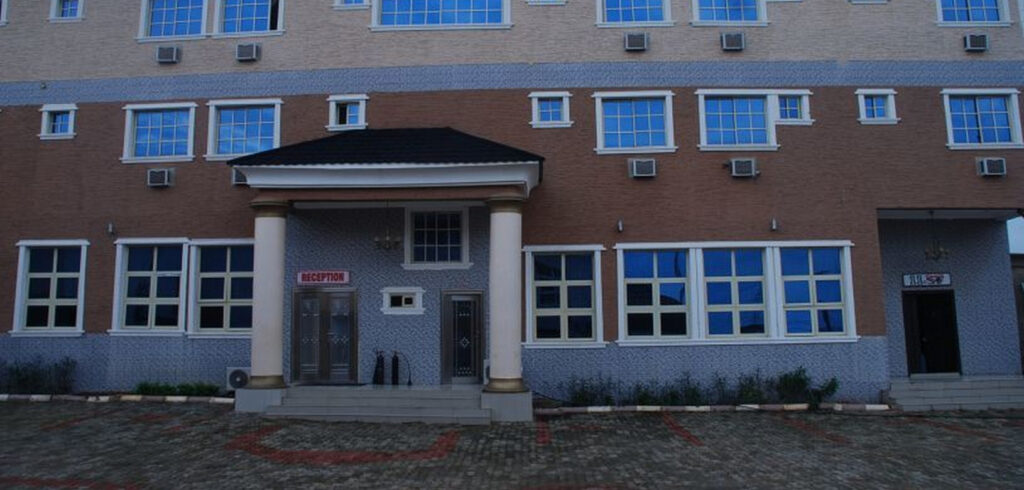 Jaffotel hotel is an affordable hotel around Ikorodu that offers nothing but the best facilities and environment for guests to stay for days. 
This is actually a posh mansion in Ikorodu where visitors, business travelers, and pleasure seekers find the utmost comfort. They put everything necessary together to make sure you feel at home even while far away from home in reality. 
The rooms in Sofitel hotel and suites are fully equipped and designed with modern facilities and attract much interest from visitors.  I'd say that everything in Jaftel Hotels & Suites is beautiful even to the toilet and dustbin yard! 
The hotel also features a gymnasium for those who are addicted to keeping fit. In addition, you can enjoy an array of assorted wine and other drinks at their exclusive bar. 
Entering the rooms in this hotel, one can tell that much has been spent in furnishing the rooms with gleaming and glamorous colors.
EcoSignature Suite
Address: 9C Animashaun Street, Off Zion Itasin Street, Animashaun Estate, Itasi
Price per night: NGN3,600
Number of Rooms: 90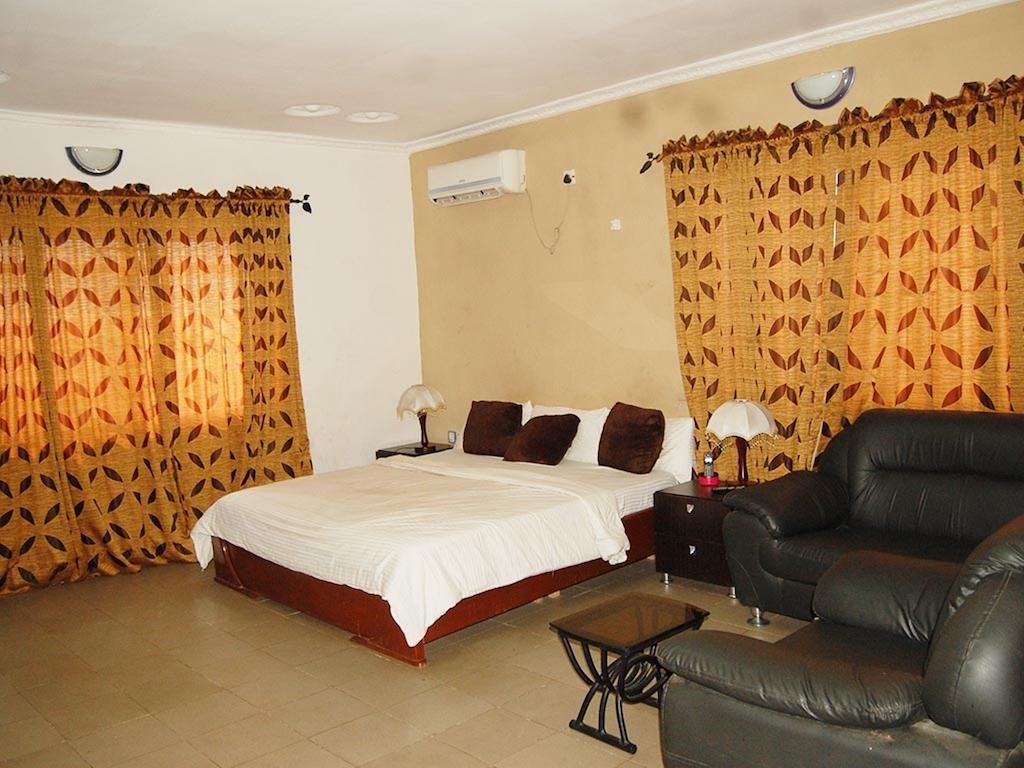 If I am to forget anything about the  Eco Signature suite, I'll never fail to remember the quality bedding services and top-class customer services this hotel has to offer visitors. 
400;">This is an ideal place to spend the holiday either alone or with family. They aim at bringing satisfaction to every guest providing an enjoyable environment and memorable hospitality experience. 
The hotel has a very well structured building and designed rooms. The rooms are well furnished and equipped with enough dazzling lights and amenities. 
They have a well-trained staff that is polite to guests and attends to you aptly. Get ready to witness the ultramodern amenities loaded in this hotel. I don't know about other areas, but you can be rest assured to have a constant power supply, maximum security as well as a safe parking garage. 
The environment and rooms are lit and will suit the taste of any visitor. The rooms have been categorized into classes to suit your taste.
Ai-Royal Hotel
Address: 36, Samsideen Jaiyesimi Street, Ikorodu, Aga, Lagos State, Nigeria
Price per night: NGN15, 000
Number of Rooms: 90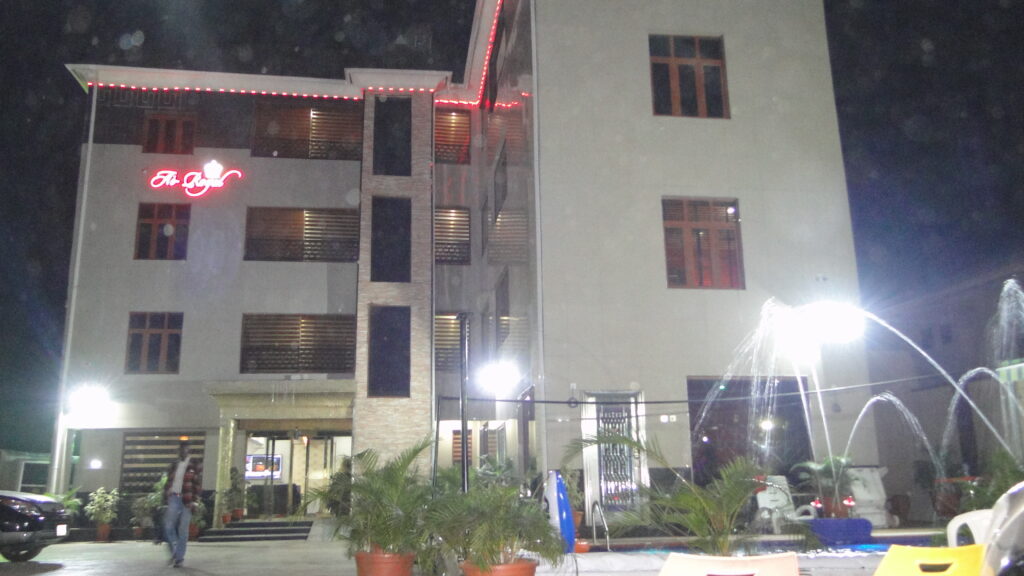 Ai-Royal Hotel should probably be the most popular hotel for most business people, couples on honeymoon, and families on vacation. 
While it is relatively expensive compared to others on the list, it is claimed to be the cheapest among the other hotels of its category. It can be the first choice for a visitor as the hotel is located near the  Murtala Muhammed International Airport — about 21km.
I love every bit of the hotel, from the beautiful architecture to the flurry of activities available to guests. It is simply a perfect place to enjoy luxury around Ikorodu. 
Despite a categorized system of the cost of rooms, each room at the Ai-Royal Hotel is equipped with top-notch facilities which include cable connected LCD TV, air conditioners, king-size bed, bedside lamps, desk, picture frames, and a private bathroom.  
Guests can also enjoy free WiFi, a swimming pool, an exclusive bar as well as a well-equipped restaurant where both local and foreign meals are prepared and served.
Also, note that the hotel management only allows cash payment only as of the method of payment. 
Harmony Castle
Address: 70/72, Gbasemo Street, Aga.
Price per night: NGN7,810
Number of Rooms: 90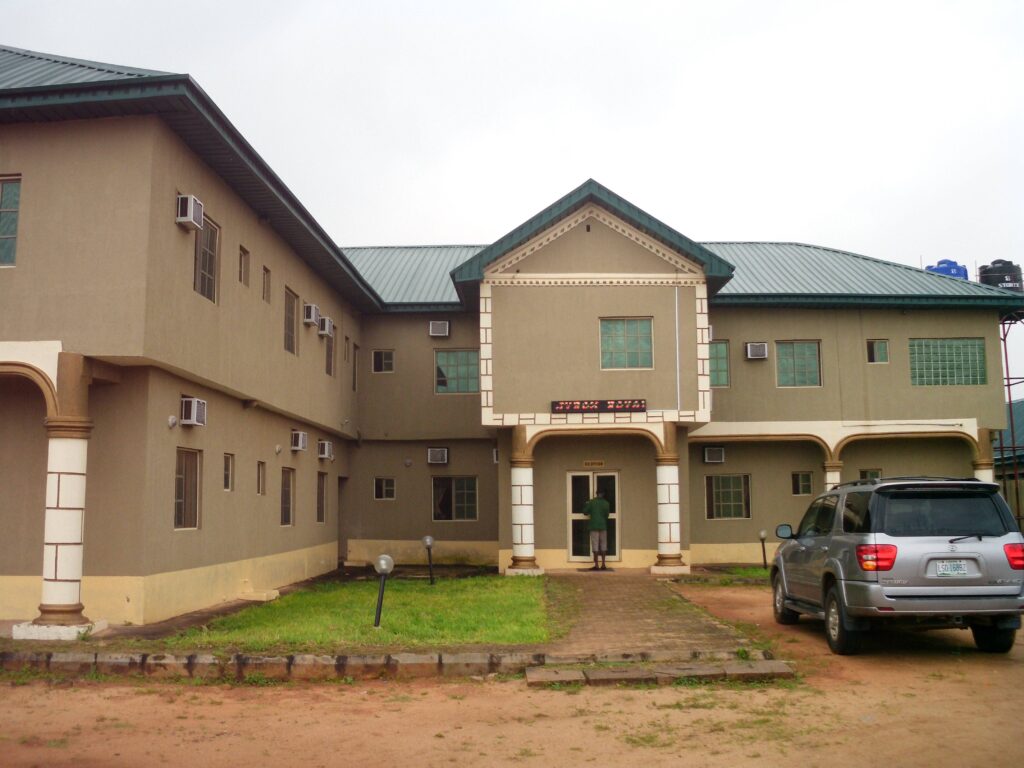 Lastly on the list but definitely not the least among the best hotels to be found in Ikorodu is the Harmony Castle. They have a meeting hall suitable for wedding receptions, Religious meetings, political meetings, training, and seminars.
They provide quality hospitality service and well-lit rooms for guests. It is located in a very peaceful environment and will suit the taste of any visitor. 
The hotel features various categories of rooms which include Standard Room, Deluxe, Harmony Suite, and the Presidential Suite.
All of these rooms are lit and have air-conditioning units, king-size beds, sofas, satellite TV, and an en-suite bathroom. 
Enjoy your stay in this hotel without any electricity or power failure. It is also among the best hotels in Lagos with a swimming pool. The hotel features a nice bar and good looking restaurants. 
They also have a gymnasium for visitors who would love to keep fit during their stay. Their services are not free but are really affordable. There is also standby security to keep guests safe and protected. 
So, guys, I hope you enjoyed reading through the best hotels in Ikorodu. If you have visited any other hotel in Ikorodu apart from the ones listed here and you are pretty sure they'd make this list a perfect one, kindly hit the comment box to share your thought.