We have reviewed some of the best affordable hotels in the city of Abuja, Nigeria that has all the facilities that an ideal hotel should have and we think you would love them.
Planning to visit Abuja for a vacation, business meeting, or ceremony and having no place to stay means you will be taking some cash with you for lodging purposes. We understand that it is widely believed that Abuja is a very expensive place to stay compared to all other states in the country (we may later decide to exempt Lagos state).
Whenever we talk about hotels that are located in Abuja, the first thing that comes to mind is that most of them will be among the best in West Africa and so, they will be very expensive. But what about those who are on a low budget and looking for a nice place to stay throughout their visit to Abuja?
Well do not worry, this article covers some of the best hotels in Abuja that are affordable for anyone on a low budget.
By now, you should know that cheap hotels that are not poor in hospitality service still exists in Abuja because we know all fingers are not equal. But searching for the best among them may seem like a very difficult task. In this article, we want to show you our top choice and why you should try any of them whenever you visit the federal capital territory.
Cheapest Hotels in Abuja 2023
After combing the city of Abuja, and in no particular order, here are the few best hotels we found that comes at a seemingly affordable price.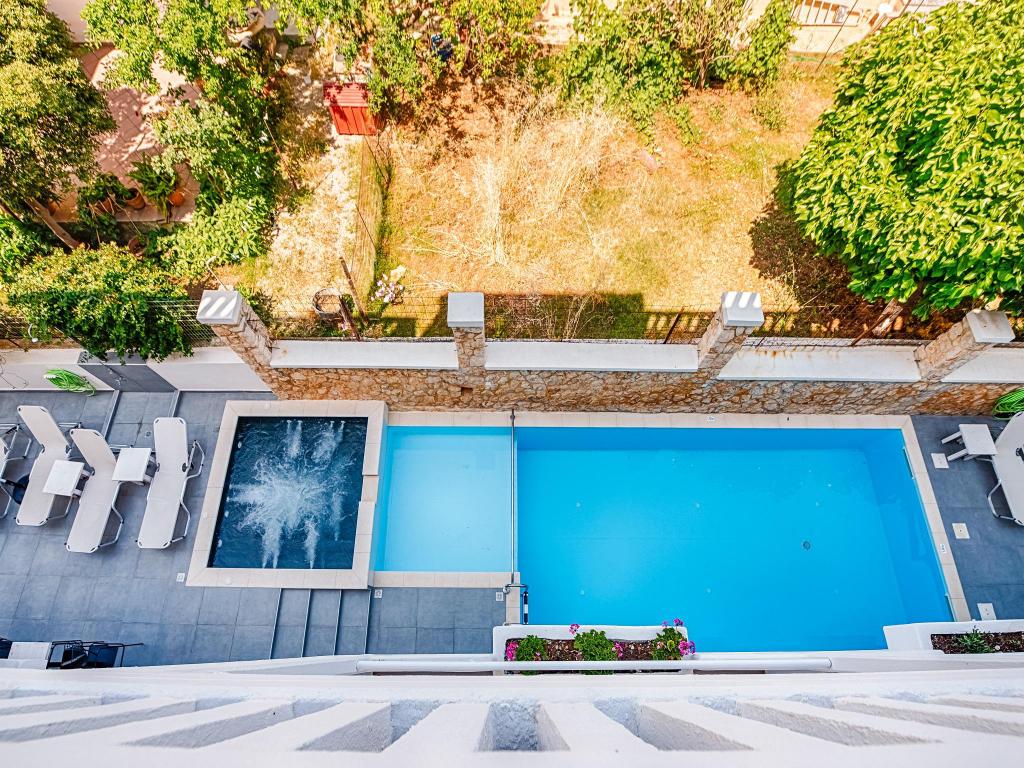 Alexis Hotel
NGN12, 000 per night
Address: Plot 693 Obafemi Awolowo Way Zone B4, Jabi District Abuja
The Alexis hotel is very close to the Nnamdi Azikwe International Airport in Abuja hence it serves as one of the top choices for visitors in the state. It is a very affordable hotel with amazing rooms containing world-class amenities.
You need to see the bathrooms and the royal size beds and curtains that are in the rooms of the Alexis hotel. One of the things that have made us ranked it as part of the best affordable hotel in Abuja is the fact that the hotel rates are affordable and discounted, this explains why it may not look extremely luxurious but a simple elegant one.
What is not to like about Alexis? Total hygiene, good location, and cheap rates. It is all you need to enjoy your stay in Abuja.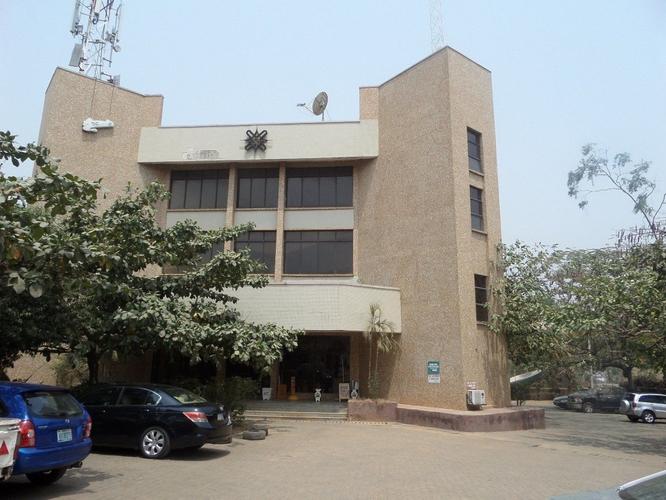 Arcade Suites
NGN15, 000 per night
Address: Plot 68, 1st Avenue, By Shehu Shagari Way, CBD
If you are traveling to Abuja for tourism purposes, then we use all our hearts to recommend you to lodge at arcade suites. Why? The rooms available at this hotel are best suited for modest travelers, the hotel also features a comfortable, affordable, and clean environment with great tranquil.
While they boast of adequate security and constant power supply, visitors should also be ready to applaud their In-room amenities which include private bathrooms with toiletries, telephone, air conditioning, and a TV. It is one of the best affordable hotels in Abuja for most visitors in the state.
Enjoy Hotel and Suites
 NGN10, 000 per night
Address: Plot 757, along 69(A) 2 crescent, Gwarinpa estate
For those who are planning to spend their holiday in the federal capital territory, we recommend you try the major hotel and suites located in Gwarinpa Estate, Abuja. It is one of the best places to relax and enjoy a peaceful environment without spending too much.
We love this hotel particularly because of the ideal location and uniqueness in delivering the best hospitality service without sacrificing affordability. Also, the rooms in this hotel are equipped with the newest amenities. The staffs in this hotel are well trained and well organized. You can be sure to enjoy peaceful days in Abuja when you visit the Ajoy hotel and suites.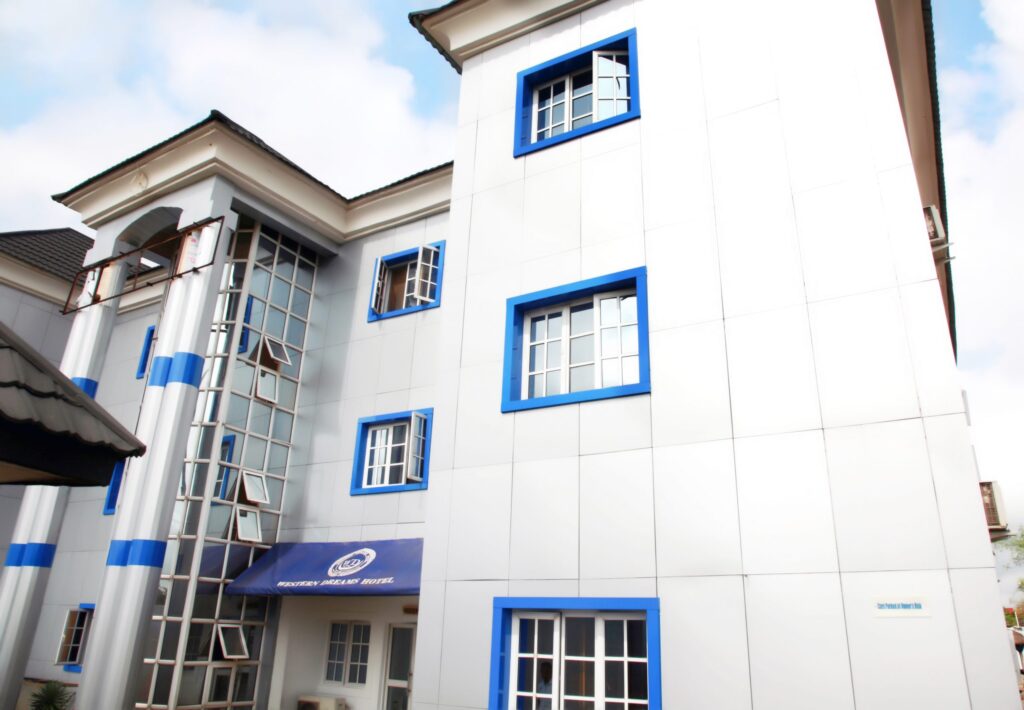 Western Dreams Hotel
 NGN17, 000 per night
Address: Plot 387 Idris Ibrahim Crescent, Opposite Golf Course Jabi
Are you surprised that western dreams hotel is part of the cheapest hotel in Abuja? Well, don't be. While it is the most expensive we have on this particular list, western dreams hotel is considered one of the most affordable hotels when compared to other similar top-notch hotels in the city.
It is a very sophisticated hotel full of luxury and yet affordable to anyone on a low or medium budget. At the initial visit, their hotel rate per night seems too good to be true for us.
We understand how hotels can post cheap prices online until you go there yourself to hear the actual price which is always very high.
But that is not the case with this elegant hotel. They have a very wide pool outside where you can relish and relax. We also love the rooms and how they are adequately equipped with top-notch furniture and attractive décor touches. It is indeed a place that will make you feel at home.

Ritman Hotel
NGN12, 000 per night
Address: No 5 Christina Ajaiyi Okunuga Street Road 11, Gwarinpa
We will start with the free 3G internet access, and then move to the 24 hours constant power supply, and then down to the free breakfast offer and outstanding affordability, but when we get to the quality of service in Ritman hotel, we may never reach the end of it.
This is a hundred percent recommendation to get the best cozy and comfortable hotel area for such a price. A special thing we love about Ritman is that visitors who intend to stay for a longer duration will be given extra discounted hotel rates. It is indeed the best place to be as all of the rooms are tastefully furnished.
Trafford Hotel
NGN15, 000 per night
Address: Plot 13/14 2nd Avenue, Or Wole Soyinka St., Gwarinpa
Trafford hotel in Abuja is a very popular one and we need not emphasize that and why it is popular. It is a renowned hotel that is best for receiving visitors in the city as it boasts of bookings from both International and local famous personalities. While it is a luxurious hotel, Trafford is considered to be among the hotels in Abuja that offer affordable room rates.
They love the way the room is stylishly decorated and furnished and also equipped with modern facilities. The hotel also features other sections which include a fitness center, restaurant and bar, laundry services, and 24-hour room services. It is an ideal place for any type of visitor.
Parkview Hotels
NGN15, 000 per night
Address: Plot 2390, Takoradi Street, Opposite Amusement Park, Wuse Zone
Lastly on our list of cheap hotels in Abuja is the prestigious Parkview hotel. As a business traveler, you may want to try this hotel as it houses rooms that are luxurious and sophisticated. Also, it is an ideal hotel for couples who have decided to spend their honeymooners in the federal capital territory.
Parkview hotel also offers car rental services, a well-equipped fitness center, a well-furnished restaurant, and an exquisite bar. They've got one of the cheapest hotel rates in town!
Conclusion
Now that you've seen some of the cheapest hotels in Abuja, you'll want to know which one exactly is worth going for. To be candid, all the hotels listed on this page are very good with good customer service as well.
If you have any questions concerning any of the hotels or want to make enquiries, do not hesitate to ask from the comment box below.