Just so you know, about 40 thousand tourists travel to Turkey every year and some of these tourists are of course from Nigeria. You are here because you want to find more information about applying for a Turkey visa from Nigeria and about the Turkish embassy available in Abuja.
Well, you are in the right place because, in this article, we want to look into all that pertains to the Turkish embassy, Abuja, and Nigerian applicants who want to travel to Turkey as well as the visa types available.
Transcontinental Turkey is located mainly on the Anatolian peninsula in Western Asia and the Balkan peninsula in Southeastern Europe, those who are interested in traveling to turkey during these times should also be aware that they may require PCR test at the port of entry as a result of the coronavirus.
Before we look into the turkey visa types available for Nigeria applicants, let's dive into the details on the Turkish embassy in Abuja and how they can be located or contacted.
Details on Turkish embassy in Abuja, Nigeria
If you have been looking for a way to locate or contact The Turkish embassy in Abuja, below are the contact details.
Where is the Turkish embassy in Abuja located?
The Embassy of the Republic of Turkey in Abuja is located at Plot: 333, Diplomatic Drive, Central Business District, Abuja, Nigeria. If you like at any part of Nigeria, you will have to book a flight to Abuja and then find your way to the aforementioned address.
How do I contact the Turkish embassy in Abuja?
The telephone that is always active throughout all working days for the Turkish embassy at Abuja is
00 234 8036488981
Fax: 00 234-9 413 94 57
You can also write a mail to the Turkish embassy in Abuja by sending it to the email address below:
To know more about Turkish visa requirements for travelers from Nigeria as well as other crucial details about traveling to turkey from Nigeria, you can stay updated by visiting their official website below:
What are the requirements for applying for a Turkish visa in Nigeria?
A lot of people from Nigeria who want to apply for a Turkish visa usually go online to search for the requirements for applying for a Turkish visa in Nigeria. Some will even contact their relatives who are in Turkey to get the whole information. But we can tell you that most of them will not be first-hand information on the requirements for applying for a Turkish visa in Nigeria.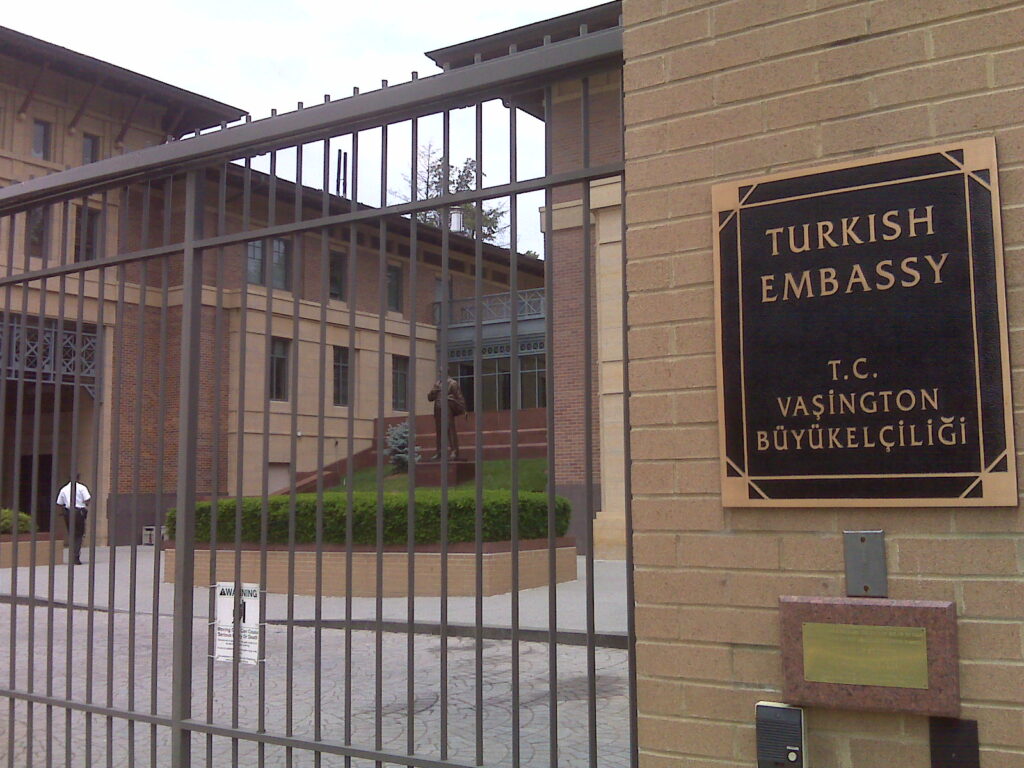 Unless you can access and stay updated with the feeds of the Turkish embassy Abuja's official website, it may seem quite difficult to know all the requirements and documents needed when applying for a Turkish visa in Nigeria.
Well, before you think about going to the Turkish embassy in Abuja to get a Visa, you must have prepared the following documents even for the online application process and print out. The following documents are the requirements for applying for a Turkish visa as a Nigerian applicant.
Flight reservation, we recommend a flight itinerary as flight payment should not be done until the visa is approved.
Biometric Photo
Evidence of residence in Turkey, that is, hotel booking or address of the relative inviting you to turkey
Documents attesting to the income status of the applicant and inviting person
Documentation on the proof that the applicant is a commitment to return. Documents such as Land registry, business certificate, salary table, bank account statement, and other documents related are usually presented in this case
If the applicant is married, the original copy of your marriage certificate is needed for sighting
Valid international passport and birth certificate.
Kindly note that the cost of a Turkish visa in Nigeria is NGN47,625 ($125), as per the requirements, visa, and insurance fees ( insurance are compulsory) in cash and dollars. Upon submitting your visa application to the Turkish embassy in Abuja, you should expect the visa processing to last for 2 to 3 weeks.
How do I apply for a turkey visa in Nigeria?
In your pursuit to travel to turkey from Nigeria, it is not enough to know the required documents for a Turkey visa application, you also need to be familiar with the process of application, that is, how to apply for a Turkish visa in Nigeria. This is probably the section where many Nigerians get the whole thing mixed up.
Go through the step-by-step guide that we have provided below on the process of applying for a turkey visa in Nigeria.
The first thing is to Visit Turkey Immigration Site online, this is the first step of submitting your application online.
You will see where you can Click on Visa Pre-application, this will take you to the page where you can upload your details on the online form.
When filling in your details, make sure you are very careful not to make any mistakes or spelling errors as you have a total of five sections to fill.
This is where you will need Personal Information, Contact Information, Travel Information, Required Documents, Your Nationality, and Visa Details
You will see boxes where you will need to upload your bank statement and investment document, passport photograph, hotel and flight reservations, invitation letter (if applicable), and introduction letter.
So we recommend you get a soft copy of these documents, especially If you are applying online. Do not forget to make a copy when marching to the Turkey embassy in Abuja.
After uploading and filling in your details, go ahead to book an appointment. As you know, you can not be attended to in the Turkish embassy in Abuja except you book an appointment.
Print out a copy of your appointment, visa application, and add to the Turkey visa requirements for Nigerian citizens as mentioned above.
All the submissions of your requirement will be at Abuja so don't let anyone fool you. You should also choose a suitable date for the appointment and should not miss it.
In conclusion, applicants should be aware that the Turkish embassy in Abuja has assigned a third party for the collection of visa applications and visa fees. In other words, you do not submit to the embassy.