Lagos to Abuja Flights Price in Naira? Traveling by air is one of the fastest means of transportation, it is easier, faster and comfortable.
Are you looking for Price of flights from Lagos to Federal Capital Territory? Are you finding it getting airlines in Nigeria that can provide you with the right service?
Worry no more Fastlagos.com is here to take that stress off you. Here we will be discussing on all you need to know:
List of Lagos to Abuja flights
Popular airlines in Nigeria
Standard airlines in Nigeria
How to book flights ticket in Nigeria
Flights ticket booking agent in Lagos
Before we move on to the main topic, lets briefly look into List of airlines in Nigeria.
List of Airlines in Nigeria
Some of the airlines operating in Nigeria are locally based while others are for International trip. In this section, we are looking into both and their websites.
1. Arik Air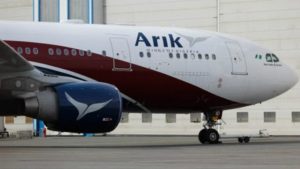 You must heard/read about it on the internet, it is one of the most popular airlines in Nigeria. Arik Air began operating in Nigeria in the year 2002 and carried out its first operation on the 30th of October, 2006.
Their base of operations are from
General Muritala Muhammed Airport
Lagos, Nnamdi Azikiwe International Airport
Kotoka International Airport.
Arik Air has 23 aircrafts in its fleet.
2. Air Peace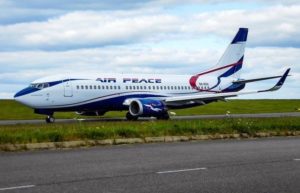 This is another new airline that started operations in 2013 which is about 6 years ago. Air Peace is on its way to becoming a giant in the industry.
Its operations are controlled from Murtala Muhammed Airport. The airline has up to 23 planes in its fleet, with each plying 6 routes across the planet.
3. Allied Air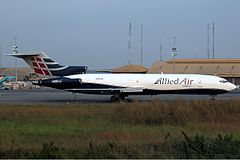 If you are looking for a cargo transporting company, Allied Air is your go-to. They are not focused on transporting passengers alone, they are into the business of moving cargo in and out of the country.
Allied Air operates over 3 planes in its fleet and the head office is located at Lagos, Nigeria. Visit their official website to learn more about the company and charges. Some of their destinations are Accra, Freetown, Malabar, Entebbe and many more.
4. Associated Aviation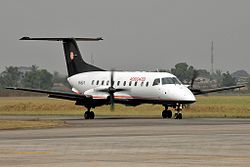 Began its operations in the year 1996 and they are operating from Muhammed International Airport. The company was later bought by Investors and they later launched more airplanes.
5. Dana Air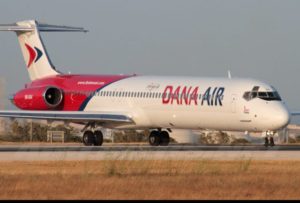 Another popular airline in Nigeria after Arik Air. It was founded in the year 2008. When it comes to providing good services to customer they are one of the best which has covered up for them coming late into the Industry.
6. KLM Airline
An International airline owned by the Dutch government founded in the year 1919. It was established to provide good airline services for the people of Netherlands.
7. Delta Airlines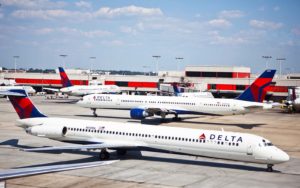 Delta Airlines began its operations in the month of May, 1924. The company used to answer the name Huffdaland Dusters. The company operates from the following airports: Heartfield Jackson Atlanta International Airport and others.
8. Emirate
Operating from it main base at Cairo International Airport in Egypt. Operates freight services and passenger transportation. Apart from that they are operating in more than 70 destinations in Africa, Asia, Middle East and America.
9. United Airline
This is a major airline operating from Chicago. It is one of the five largest airline in the globe when we talk of revenue.
10. Virgin Atlantic
This is a British operated airline that is operational in Nigeria with it main base in Crawley in UK.
What are the Airlines plighting the Lagos to Abuja Routes
Lagos to Abuja Flights Price in Naira 2023
This is one question that is going to Abuja from Lagos for whatever purpose. Although many always have this impression that it is always high but do you know it can be cheap than you can ever imagine?
On some days, a one-way ticket from Lagos to Abuja goes for #24,000. While a return ticket from Abuja to Lagos goes for #45,000.
This price might change base on situations and some other variables that can't be pinpoint. But we have a site that gives you Real-time price of flights in Nigeria.
With a site like this, all you need to do is input your destinations and the type of ticket you are booking. The price can't be a fixed one because Lagos to Abuja flight route is one of the most plighted route in Nigeria and the price increase base on the number of tickets sold.
Air Peace and Arik Air are the most popular airlines that operate on Lagos to Abuja flight route in Nigeria.
As said earlier the specific price of the flights can't be given as they depend on a number of reasons below:
Day of the week you want to travel
The time of the day you will be travelling
Time of the year (Christmas time, New year)
How long in advance are you booking your flight
With the number of reasons above, it is best to check price using web pages that give you real life data of what you are looking for.
Note: The more popular an airline is, the more expensive the ticket will be.
How much is Flight Ticket from Lagos to Abuja
The various airlines in Nigeria don't offer the same ticket packages. Although the difference is not much, they offer packages that are way cheaper than others.
One- Way Flight from Lagos to Abuja
Dana Airways : #22,000 to #35,000
Air Peace : #22,000 to #40, 000
Med-View : # 23, 000 to #40,000
Arik Air : #20,000 to #35,000
Return Ticket from Lagos to Abuja
Dana Airways : #44,000 to #75,000
Air Peace : #44,000 to #70,000
Med-View : #45,000 to #72,000
Arik Air: #40,000 to #75,000
2023 Flights Cost from Lagos to Abuja
Arik Air
The price of flight booking for Arik is not as cheap as that of others in the industry due to their huge customer base and their price is #20,000/#25,000 upward.
Azman Air
The cost of booking flights from Lagos to Abuja on Azman Air is within #25,000 and #26,500 depending on the day.
Dana Air
With different economy classes to choose from Economy Web: #15,000, Economy Discount: #21,600, Economy Saver: #25,200 and Economy Flexible which goes for #33,3000.
Overland Air
Booking flight ticket on Overland Air is #20,000 To book a flight on Overland Air visit https://www.overlandairways.com/
Medview Online
Flight from Lagos to Abuja is around #24,000.
Airpeace
The price of a flight ticket at Airpeace depends on the proximity to the day of departure. The price when book at least a week from the day of departure is #22,000, #26,575 when booked few days to and #39,500 when booked on the day of departure.
Lagos to Abuja flight price based on preferred class
Under the preferred class, we have Economy, Business and Economy Flexi Domestic. Each class comes with advantages, disadvantages, and limitations to what you can do. Below we will look into the limitations of each class.
Air Peace Airline
Economy
Payment Non-refundable
Changes can be made to the ticket
No show fees apply
Ticket is only valid for 12 months from the day of purchase
20 kg of baggage space
You can carry a handbag that weighs 6 kg + one small handbag
Seating can be reserved
Free drink and snack
Economy Flexi Domestic
Payment for ticket is refundable
The ticket can fully be subjected to changes
Ticket is valid for 12 months from the day of purchase
You have access to 20 kg baggage allowance
Seating can be reserved
Complimentary drink and snack will be given
Business
Payment for ticket refundable
Fully changeable ticket
No show fees apply
Ticket is valid for 12 months
Access to 40 kg baggage allowance
Reserved seating included
Complimentary Food and Drink
Visit Air peace to learn more.
Arik Air Airline
Domestic passengers on Arik Air can only have baggage weighing 6kg with them. While passengers flying the economy class on Arik Air are allowed 20 kg for checked baggage. Passengers taking the business class can only have baggage weighing 30 kg on checked baggage. Infants can only take 10 kg of baggage.
Dana Airline
Economy Class
Economy class with Dana Air is a simple yet comfortable flying experience. Passengers have everything they need in the economy, passengers taking the economy class can only have 23 kg of checked luggage and ample carry-on luggage.
Business Class
Business-class are entitled to more features compared to passengers on the economy, with a higher checked baggage allowance of 30 kg. This means that passengers on Business class have nothing to worry about, as they can take more without paying extra charges.
How many Hours is the flight from Lagos to Abuja?
One of the reasons why many opt for traveling from Lagos to Abuja using plane is because of the time. Which is the reason why we decide to include this section? Well, the flight time from Lagos to Abuja should not be more than 1 hour 10 minutes.
And you have to know making use of Land means of transportation will cost you more than that. On a normal day making use of the road will take you 10-12 hours.
Now, comparing the two which one will go for? The decision is left to you. And you can contact us at Travelguidea for flight booking.
How to Book a flight from Lagos to Abuja
Booking a flight fall under two categories: Instructing a third party to do it for you (Flight booking agents, friends or family member) or doing it yourself.
Instructing someone to do it for you and doing it yourself makes no difference. The only thing that makes it different is that you won't pass through any stress and agents will charge you for the job done.
In order not to be partial in our dealings, you will be provided with instructions on how you can book your flight from the following airlines: Arik Air, Dana Airline and Air Peace.
How to Book a flight ticket on Arik Air
The process of booking a ticket online is not as hard as you think, all you need to do is follow the steps below:
Open your browser, Chrome is preferable.
Copy this link https://www.arikair.com/
Or click on it and you will be redirected to the official home page.
Fill all the necessary information on a chart that looks like a box.
Then click on Flight Search.
The following options are available for you:
Select your departure point and destination.
You can choose your departure and returning date, depending on your ticket type.
You can choose the type of passenger and number of passenger.
How to Book a flight ticket on Air Peace
Open your browser, Chrome is preferable.
Copy this link https://www.flyairpeace.com/
Or click on it and you will be redirected to the official home page.
Fill all the necessary information on a chart that looks like a box.
Then click on Continue to complete your flight booking.
In other not to waste our time, Click on http://www.flydanaair.com/ to book a flight on Dana Air then follow the instructions.
How to Find Cheap Flights From Lagos to Abuja
Note that the fact that we are giving you these tips does not mean, we are telling you to go for below-standard services.
From all we have discussed we can say that following the instruction below will give you a chance to book a flight at a cheaper rate.
Book your flight at least a week from the day of departure
Make use of less popular airlines.
Travel at least a week before the day of the Festivals
So what Next?
Frequently Asked Questions and Answers
Do I need a passport to travel to Nigeria?
You only International passport while traveling out of the National border, therefore you have no limitation.
Can I bring Water to the Plane?
No, you can't bring water on a plane and if by chance you get thirsty, ask the flight attendant to give you water or fill your empty water flask if you have one.
Conclusion
Here you have read about Lagos to Abuja flights price in Naira we have done our own part of the deal by providing you with information on how to find cheap flights from Lagos to Abuja, how many hours is the Journey from Lagos to Abuja, list of airlines in Nigeria e.t.c.
Making the final decision on which airlines to book from is left to you if you have any complaints or find it hard to book flight tickets. Contact Travelstart to get it done for you.