The Very Best Cheap Duplex in Lekki and Prices
Lekki is one of the most beautiful cities in Nigeria today, and one of the fastest-rising Real estate hubs. With infrastructure shooting off the peninsula at a very fast rate it is now one of the choicest places to live in Lagos. It's been dubbed by some as the 'Hawaii of Nigeria'.
Almost everybody who is somebody lives in Lekki. Celebrities, and politicians, upperclassmen families, and middle-class people looking to up their lifestyle but not necessarily keeping up with the Joneses all find their way into the peninsula that is envisaged as a "Blue-Green Environment City".
We don't reckon everyone would be moving to Lekki to live. But in this holiday season, we recommend cooling out on the peninsula and staying in any of these cool short-let duplexes available on Onile, where you can see houses for rent in Nigeria.
Cheapest Duplex in Lekki For Rent 2023
In Idado Lekki, a semi-detached duplex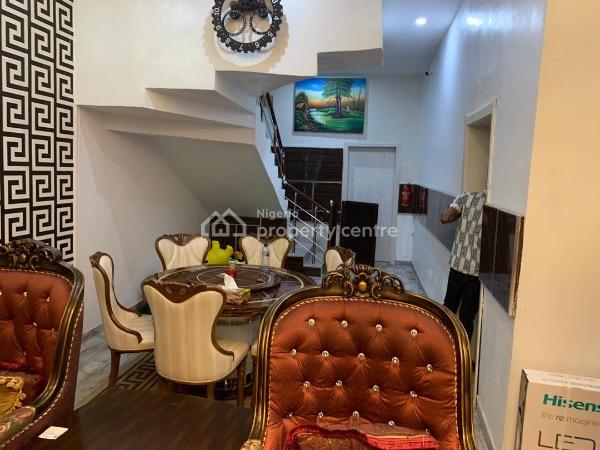 It is fully furnished In the living room and bedrooms, with each bedroom fitted with a bed and wardrobes. Each room comes with its bathroom and toilets plus an extra for visitors. The furniture and couches are all modern, there is air-conditioning also. In the kitchen, there is a gas cooker, cabinets, electric burner, and microwave oven. Kitchen utensils are also available for use as well.
To keep the power supply constant, there is an inverter and a standby generator. Whereas power supply is available 24 hours. Armed guards and uniformed security men keep the place safe and there are surveillance cameras to augment human efforts. There is parking space, a good access road, and clean water.
All of this at the cheap rate of #70,000 per day. Call: 08035699879, 08021022881.
3 bedroom semi-detached duplex at Esther Adeleke Street, off Babatunde Anjous Street Lekki Phase 1, Lagos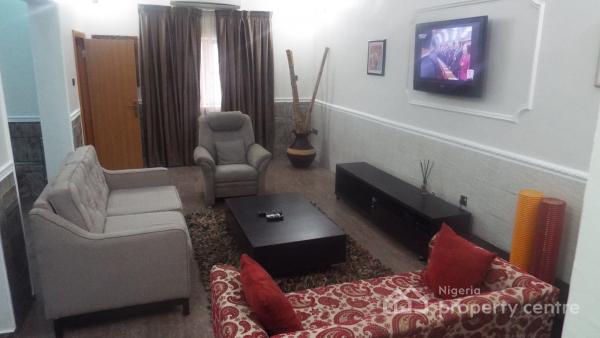 This ultramodern home for short let is exquisitely furnished for holiday people. A signature apartment, it is a newly remodeled condo with a private balcony to get a view of the city and see the sunset and rise. It is comfortable for up to 6 guests. Each room has its bed and an HD TV, windows are upgraded so that it blocks sunshine so guests can sleep up till whenever they want to; king-size beds, nightstands, closets and chairs, vanity sinks in the bathroom.
The flooring is simply beautiful. It is covered in granite. In the living room, there is a 60 inches HD TV with a DVD player and DStv that supports 36 channels.
The kitchen is fitted as it should; gas cookers, microwave oven, the pantry has got an assortment of kitchen utensils and cutleries, fridge and freezer, toaster, blender, smoke alarm, washing machine.
There is a board for clothes ironing and pressing iron in each room. There are two standby generators. And WiFi. All at the rate of #54,000 per day.
Call: 07064765309, 08171957377.
4 Bedroom duplex at Ikate Elegushi, Lekki, Lagos
This very beautiful duplex comes with all the fittings of a duplex. The rooms are well furnished and so is the living room which is tastefully done to reflect affluence and modest wealth all at once. Each room comes equipped with TVs and beddings and the bathrooms are fitted with hot and cold water. The living room is sparsely furnished but elegant. There is a gym, swimming pool, and WiFi.
The environment is Serene and secure as well. Per day, this very beautiful duplex goes for #60,000. Call: 08188277798, 08126806811.
5 Bedroom duplex off freedom way, Lekki Phase 1, Lekki Lagos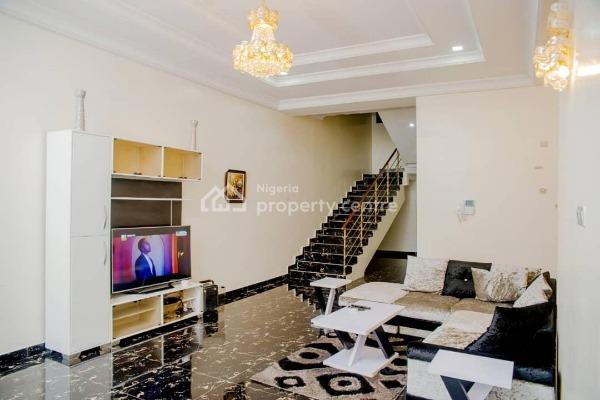 It is named Quad Abode. Each of the 5 bedrooms has its toilet and bathrooms and an extra for visitors. The place is stylishly furnished and the architecture is a delight to behold. The place is finished quite as it should with all the basic amenities for a holiday getaway place.
The kitchen is fully equipped to support a family with complete utensils and refrigerators, gas and electric cooker, cutleries, and microwave oven. There is a washing machine as well as a smoke extractor. There is a 24-hour power supply and unlimited internet access.
For stays not less than a week the fee is #65,000 and #70,000 for stays less than a week.
Here is the number to call for booking: 07086701207, 08154280575.
5 bedroom semi-detached duplex Off Chevron Drive, Chevy View Estate, Lekki, Lagos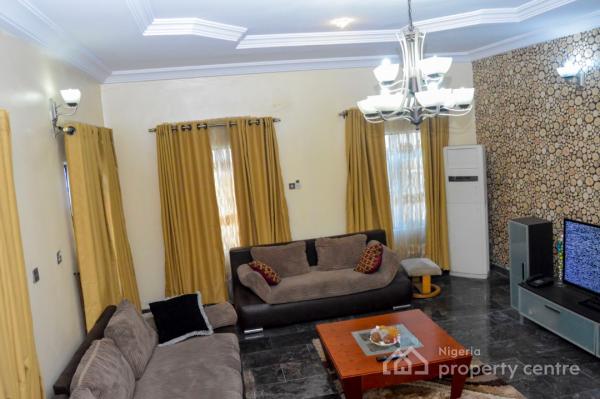 A 5 bedroom with 5 parking spaces, it is rated four-star. It contains, bedrooms, a living room, and family lounge, and a kitchen. The duplex is designed to comfortably contain up to 18 guests at once. With a tasteful design and thoughtful touches, the duplex can become a home away from home for travelers and vacationers.
It comes with amenities such as unlimited WiFi, air-conditioning, 24 hours power supply, flat-screen TVs, DVD player, and stereo. There are on-site maintenance and security guards and the doors are reinforced for security too. Housekeeping and parking space.
Price is #85,000 per day. Parties are allowed at the rate of #150,000.
Number to call 07038171425, 09058064187, 08144058332.
4 bedroom semi-detached duplex off Castle Rock Avenue, Osapa Lekki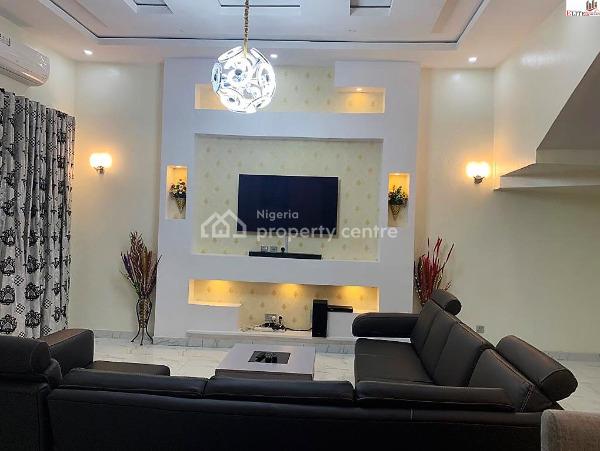 This duplex is for short and long leases though. It is properly furnished and serviced and very comfortable. It is not far from the Victoria Park Estate, and about a five minutes drive from Circle Mall. It enjoys 24 hours power supply and round-the-clock security.
The rooms are designed like hotel rooms with fitted wardrobes, the bathrooms are top-notch. There is air-conditioning, a fully fitted kitchen, workspace. For entertainment there is DStv.
Per day you pay #80,000 and that comes with a 15% refundable security deposit applicable.
The number to call for booking is 08180003827, 09055698626, 08036803104.
4 bedroom semi-detached duplex at Chisco Bus stop, Ikate Elegushi, Lekki Lagos
Though prospective clients have to call to find out how much this property lets for, they can be assured that they are getting their money's worth when they move in to spend a day or two during this holidays.
The property is a four-bedroom duplex, fully furnished and serviced. Rooms are complete with beddings and bathrooms and the living room is furnished tastefully too. There is DStv for entertainment and free WiFi, there is a steady water supply and constant power supply, and security is tight.
For bookings and more information about the property please call 08028172912, 08145731812.
3 bedroom semi-detached duplex for short lease at Admiralty, Lekki Phase 1, Lekki Lagos
The property is ready to be occupied by clients. It is fully furnished for comfortable living. The living room is so very spacious clients are going to love it. Very ideal for a small family get-together or gathering. The information we have about it includes that it enjoys power supply for 24 hours and each room has its bathroom and toilet. There are also parking spaces for four.
To book this duplex call the following numbers: 07037846174, 08122245432.
4 bedroom semi-detached duplex for short let at Victoria Garden City, Lekki Lagos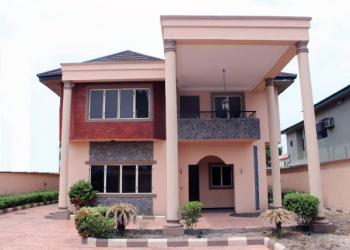 This property is for a short lease. It is very secure and comfortable with clean water and a 24-hour power supply. Each bedroom is fully furnished with beddings and wardrobes, each has a bathroom, and there are five toilets. There are four parking spaces.
To book this property call: 07030270744, 07025111114, 07025111113.
4 bedroom semi-detached duplex at Alexander Court, Jakande Lekki Lagos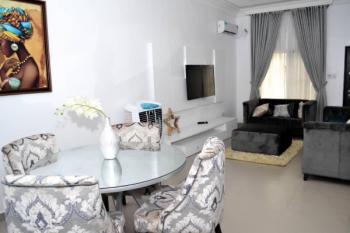 This very beautiful property has four bedrooms, each with toilets and bathrooms. The conveniences include air-conditioning, constant power supply, DStv, WiFi. There is a kitchen complete with amenities, and a cleaning service too. Security is guaranteed.
The duplex lets at #45,000 per day. For bookings call: 08028172912, 08145731812.
4 bedroom semi-detached duplex available for short let at Alma Beach Estate Area, Ikate Elegushi, Lekki Lagos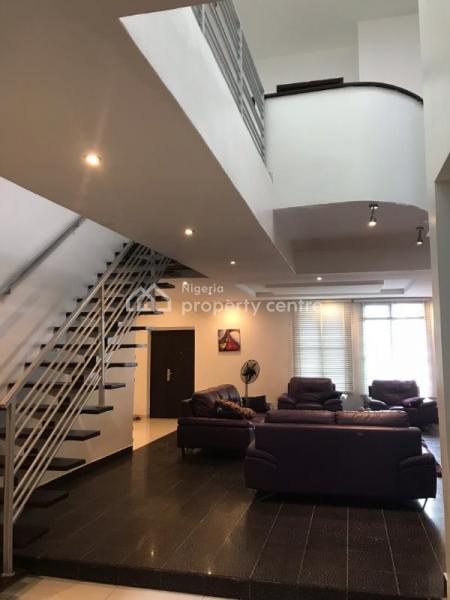 Families would love this duplex especially. The owner says that the house is close to the beach, has an outdoor space, and very ideal and perfect for a large family vacation. The kitchen is fine and complete and the neighborhood is Serene. The beds are comfy and the lighting is sedated. The living room is simply adorable, decorated with a touch of purple, furnished for comfort.
There is a large living room on the ground floor and all rooms are en-suite. Security is taken very seriously in the environment, guests are only allowed in upon invitation. The price per day is #55,000.
To book this duplex this holiday you need to call: 07084500333, 08149571007.
Four bedroom duplex at Ikota Villa Estate Lekki, Lagos
Each of the bedrooms comes with a bathroom, whereas there are five toilets available and 3 parking spots. This duplex is ideal for both short and long stays, corporate engagement, and holiday travelers. It is designed like a hotel, rooms are en-suite, the kitchen is full size and equipped with the full range of utensils for families, microwave oven, and laundry facilities. And so much living space.
For the price, call: 08082163583, 08134104128, 07038480838.
4 bedroom semi-detached duplex at Lekki phase 1, Lagos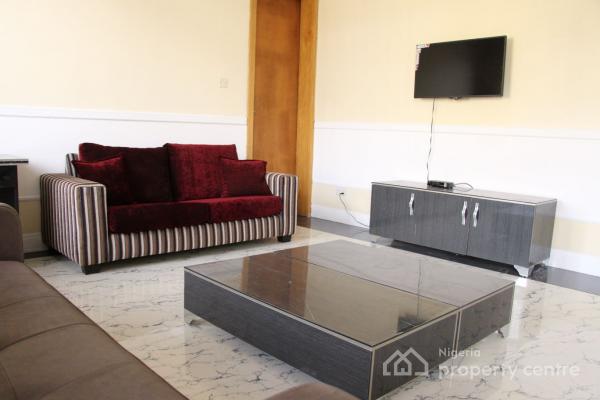 This duplex is simply cute and spacious. It seems especially built for comfortable living for holiday and vacationers. The rooms are all fitted with beds and bathrooms, the kitchen ready for use with all utensils in place. Laundry services and security is state of the art. Power is on 24 hours and seven days. The living room is a state-of-the-art beauty, exquisitely furnished to reflect class.
Price per day is #80,000 per day. The number to call for more information is 08095492249.
4 bedroom semi-detached duplex at Lekki-Epe expressway, Lagos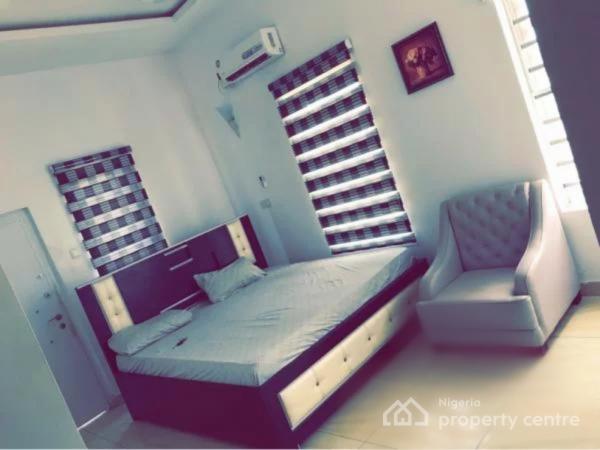 This property contains 4 bedrooms each with a bathroom, and one parking spot. It is fully serviced. Facilities provided include air-conditioning, flat-screen TV in the living room with cable channels, a kitchen with a heat extractor, a balcony for relaxation and view, a gym, and unlimited internet. For power supply, there's a backup generator to support a 24-hour electricity supply.
All this beauty for a paltry sum of #45,000 a day. To book it please call, 07085733828, 07057172191.
3 bedroom semi-detached duplex off Fola Osibo, Lekki Lagos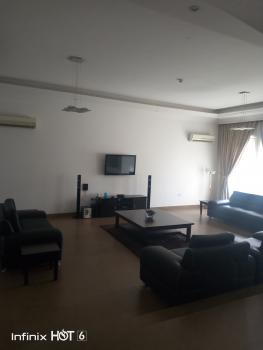 This fully serviced 3 bedroom duplex has one more toilet for visitors. The home is prepared to receive corporate or vacation clients for a day or more. It's got a relaxed air about the place. In the living room, there are paintings hung on the wall, and one can't help the exhilarating feeling of being in a gallery. The environment is welcoming and cool. The power supply is upped by the presence of a soundproofed generator.
To stay here costs #80,000 per day and to book you need to call the following numbers: 07081687052, 09019498154.
4 bedroom semi-detached duplex is Off Admiralty Way Lekki Lagos
This apartment can sleep up to six guests. The modern design and stylish taste make it enjoyable to live at, for those coming to stay in Lagos for a few this holiday season. There are four bathrooms and five toilets, and four parking spots. The living room and bedrooms have huge picture windows cut in them to allow for longer periods of natural lighting, fresh air especially for board meetings and family homers.
There is air-conditioning, constant power, and backup, flat-screen TV with 100 channels, the bathrooms have digital safe bathe and shower, and the dining room can seat 6 people conveniently.
In the kitchen, there are utensils of full range, microwave oven, gas and electric cooker, and a fridge.
There is a washing machine, ironing board and a stereo player in the living room.
For security the door is made of steel, the grounds are protected by security officials and the environment is neat. There is also maintenance and housekeeping. Towels and beddings are imported and of high quality. There is also a balcony.
The price per day is #90,000. Call: 07038171425, 09058064187, 08144058332.
The world is always in flux and we know you would have reasons to come to Lagos any time in the future; perhaps for that board meeting, to pick the kids from boarding school or just you and the family on vacation. And oh, there is that population that comes to Lagos to begin a new job, and while settling their accommodation needs they will need a temporary place to stay. From us to you, we say, "you are covered."
You can as well lookout for some properties for sale in Nigeria on www.Onile.ng, a platform that connects landlords and property buyers across Nigeria. You'll love it!