During our journey to Lekki leisure lake, we had it in mind that we would be spending two nights or more in that area. We also arranged to book two or more nights in any reputable hotel around.
We love luxury, no doubt. But there are some situations that may require you to be limited to the selection of some holds of cash. 
Have you ever thought of nice hotels that offer facilities that cost below 20 thousand Naira? You are in the right place. 
It is a real-life experience that has birthed this article. Instead of being Stranded and left in the middle of nowhere during your stay in Lagos, there are hotels that offer affordable cost for accommodation services and others for as low as 20 thousand Naira. 
Especially if you are not conversant with areas in Lagos, it can be very different to even find a palatable hotel around Lagos these days that will still offer prices of low level. 
Luxury is good, but if you are on a budget you will find this guide very useful. 
The major desired facilities that most customers would want to access in any cool hotel include Wi-Fi, pool, etc. What if you can still get all these in a hotel that does not cost that much? Sounds cool right?. It is time to know their names, location, fee, and details. 
Having gone into a really deep survey and research, we have come up with this article that will show you various hotels in Lagos that are well equipped, amazing and still cost an average of 20 thousand Naira.
While forgoing luxury, you would not want to trade price and comfort for any other thing. Let's have a look at the best of these affordable hotels around Lagos.  We will begin with the one with the high prices which is apparently NGN20,000 then we will gradually move to other hotels with lesser price cost. 
Crystal Court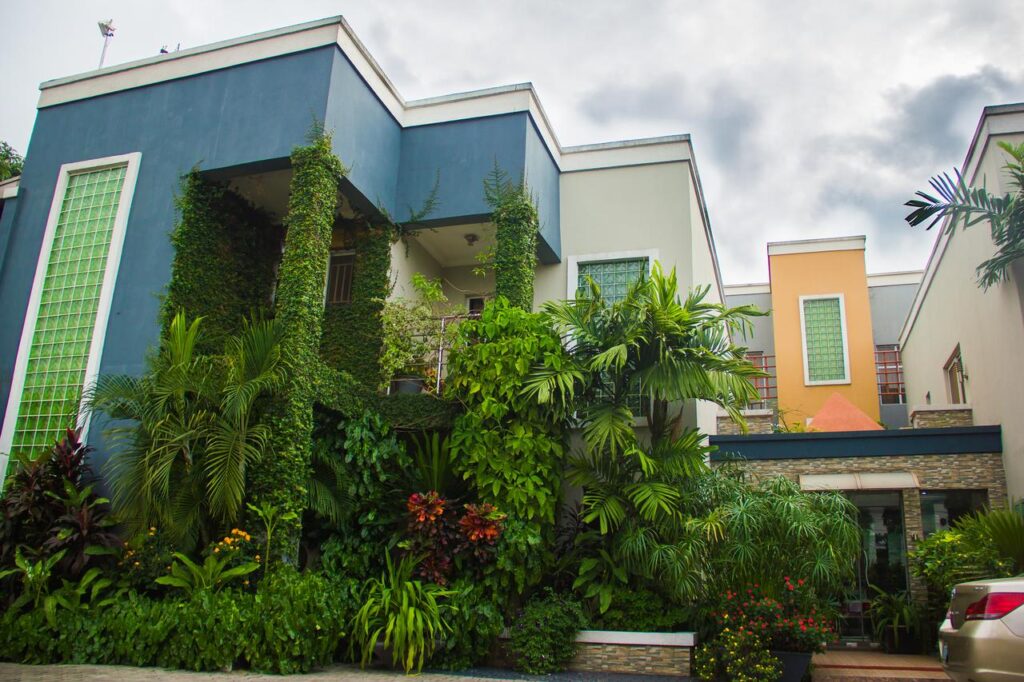 Location: Lekki, Lagos
Price: N20,000
For our number #1 hotel to recommend that will deliver top-notch hospitality service with the price tag not exceeding 20,000, we can beat our hands against our chest for the Crystal Court located at Lekki. The island of Lagos. 
This hotel has an amazing interior and exterior designs that will leave guests in awe. It is not too far from the Palms Shopping Mall in the center of Lekki. Other interesting services offered at the Crystal Court include free Wi-Fi access and alfresco dining. The hotel is not far from the beach. 
Kelsey Greene Hotel
Location: Oregun –  Ikeja, Lagos
Price: N17,000
Up next is the Kelsey Greene hotel not too far from the Muritala Mohammed Airport in Lagos. This is one of the best places to have a superb hotel experience without spending too much money. 
It is economy friendly and can give you all you want for a hotel. Is popularly known in those areas for its world-class hospitality at a price tag that will not cause your wallet to lose weight. 
This hotel assures you a daily Complimentary breakfast as well as airport pickup since it is nearby Murtala Muhammed International Airport.
LimeRidge Hotel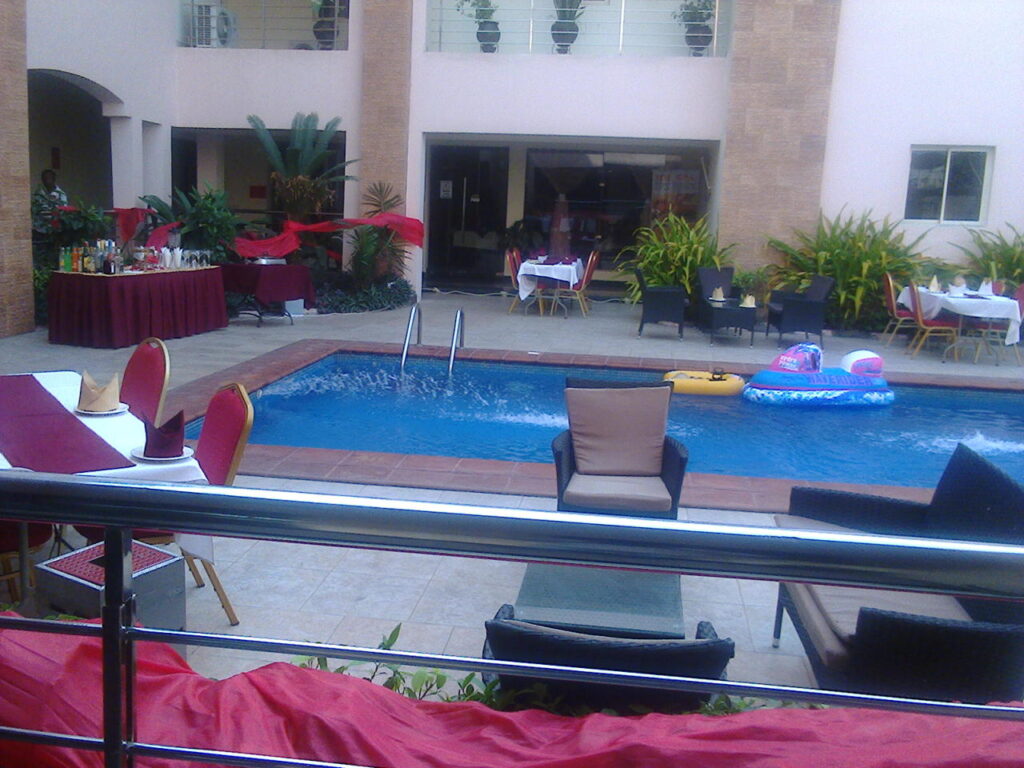 Location: Lekki, Lagos
Price: N15,000
The LimeRidge hotel is also an exotic hotel that almost anyone can afford a night at. With a sum of 15 thousand, guests can enjoy the comfort of feeling at home at the LimeRidge hotel. It is located right beside Aloha beach and gives guests that fantastic seaside experience during their stay. 
Things at this hotel are cheaper than others and the best place to be. Trust me, the LimeRidge is among the best beautiful hotels in Lagos and they have a low price tag. Facilities like free wifi, swimming pool, and an exclusive bar are not left out in this hotel. 
And one more thing, guests can choose to have a seaside walk during times of their stay. This hotel is not far from the Lekki Conservation Centre.
Rockview Hotel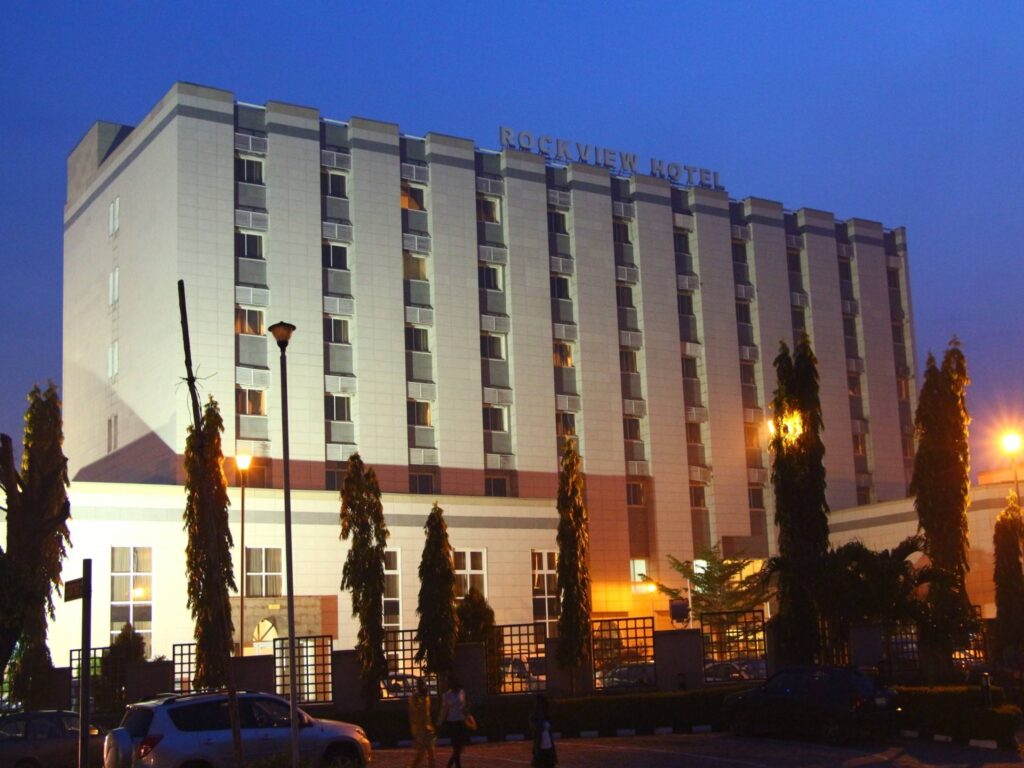 Location: Festac
Price: N12,039
Just some minutes drive past the Mega Trade Fair Centre  and you are at the secret best hotel in Lagos that offers a cheap price of hospitality service. 
Rockview is a popular hotel name for people around the FHA Tennis Club. The hotel has a club and bar where guests and visitors can wine and dine with friends or partners. 
They also offer varieties of Africana in international dishes at their bar. This is not just a hotel where you pay for spending a night but also where you can relax and enjoy the comfort of not being at home but feeling like home. There is always a 24 hours availability of vacant rooms and it has a free wifi connection for guests. 
Royal View Hotel & Suites
Location: Ajao Estate
Price: N11,200
The royal view hotel is kind of popular among people who live at Ajao estate and around. This is a sure hotel to get royal treatments at affordable rates. The hotel, even with prices to suit visitors on a budget, contains large and lit rooms for lounging, modern bathrooms, swimming pools, and all. For me, I'll say you are not leaving out luxury when visiting the royal view hotel at Ajao estate. 
It will not take one more than 10 minutes to locate the Royal view hotel coming from the airport. If you need to pass a night during your journey in Lagos, and you are on a budget, the royal view hotel is ideal. 
Axor Suites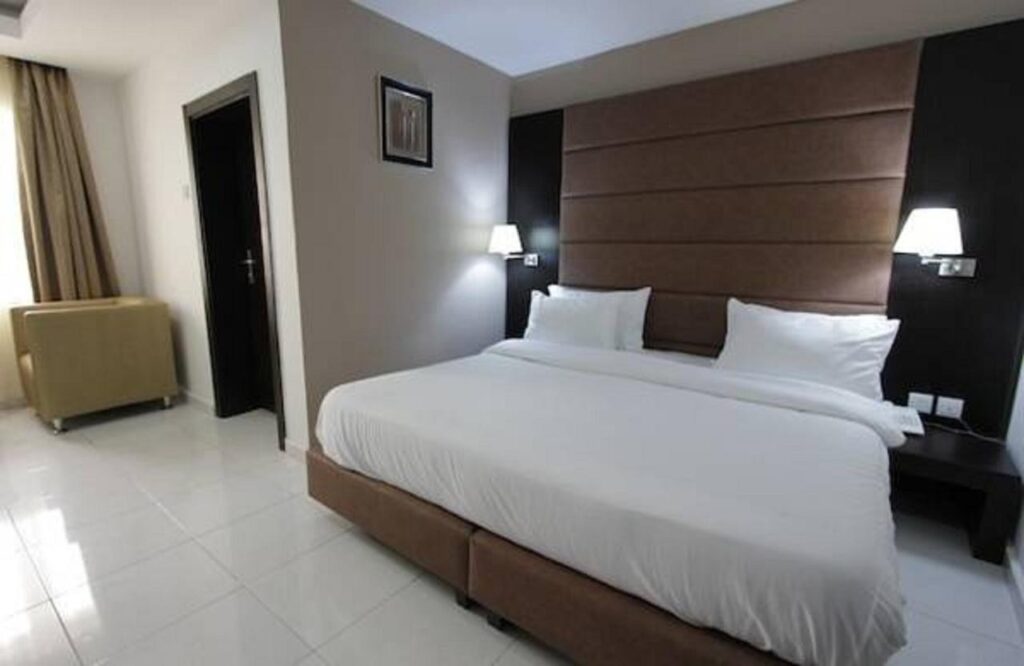 Location: Lekki, Lagos
Price: N10,050
Even when you embrace the warmth of the bed in a lit room, you may still have a magic taste for the outdoors. The Axor suit at Lekki is a perfect choice for this habit. If you are on a budget the Axor suites offer a comfortable and cozy environment for you to spend some time at a very affordable cost. 
It has an amazing interior and exterior design that will make you doubt the price tag of activities there. Everything that is needed to make a hotel room as perfect as those five stars are claimed to be in an individual room.
This perhaps has gained popularity for not just the owner of the hotel but the hotel itself. This hotel can be easily located by guests and visitors as it is not far from the city Centre. We can clearly say that most of the facilities at Axor hotels are made of modern items. 
Travel House Budget Hotel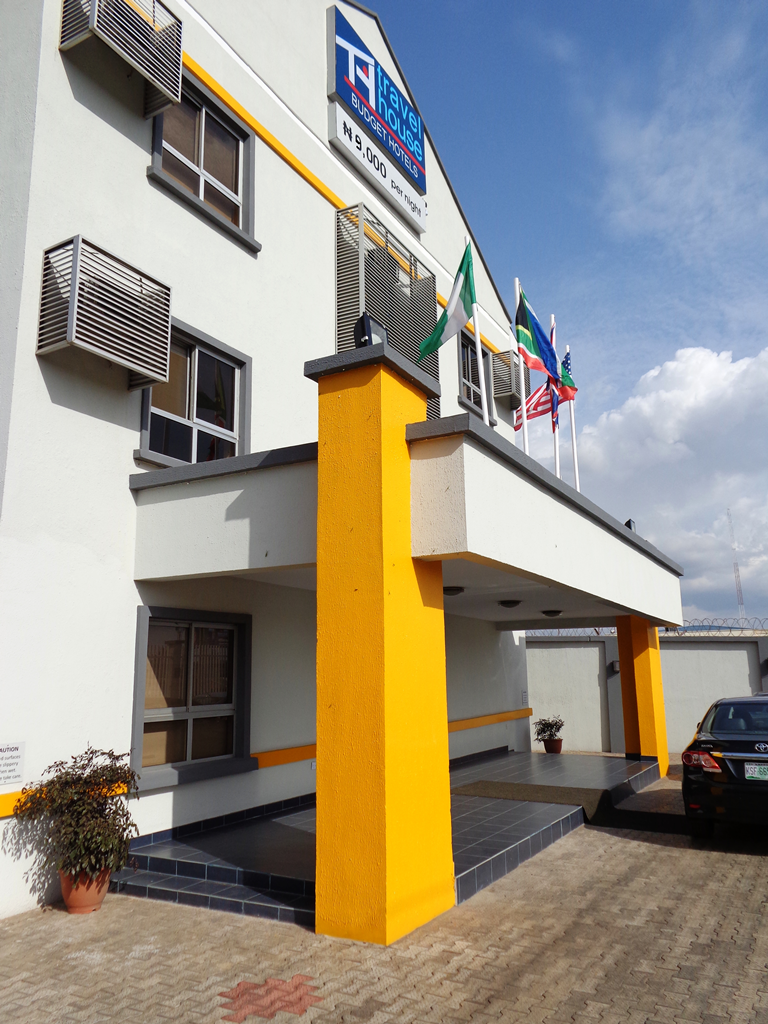 Location: Lekki, Lagos
Price: N8,050
The nicest hotel that we have seen so far that comes with a relatively cheap cost that almost any traveler can afford is the Travel House Budget Hotel, Lekki. People have known this particular hotel as one that offers customers an optimum accommodation atmosphere as well as at an affordable fee.
While some of the rooms at The Travel House group of hotels can be Considered small, it is not lacking in the basic equipment required to run a perfect hotel. Such as free Wi-Fi and proximity to the hottest spots in Lekki, Lagos can be guaranteed in this spot. 
If you are a traveler in Lagos, and you are on a budget, this is a place I can recommend to save money and have a fulfilling stay as well.