Save yourself the stress of finding the best Hotels in Ikoyi by reading our list of top Hotels in Ikoyi, Lagos.
One of the most opulent districts in Lagos with a reputation of secure and luxurious apartments is undoubtedly Ikoyi.  In this particular district, you will find stunning mansions and dazzling architectural works that spread across the neighborhood.
While a lot of Lagosians complain of the heat intensity of recent times, Ikoyi records the highest amount of rainfall in Lagos and is known to be breezy and cool all through the day.
It offers upscale living with quality houses and good security. Its top-class restaurants, malls, bars, and a rich offering of outdoor activities have made it a prime location for celebrities, upper-class citizens and an endless list of prominent personalities
Ikoyi is also home to the famous Banana Island, which Forbes ranks as the expensive neighborhood in Nigeria. Residents and visitors take full advantage of the serenity in the area to embrace a healthier lifestyle.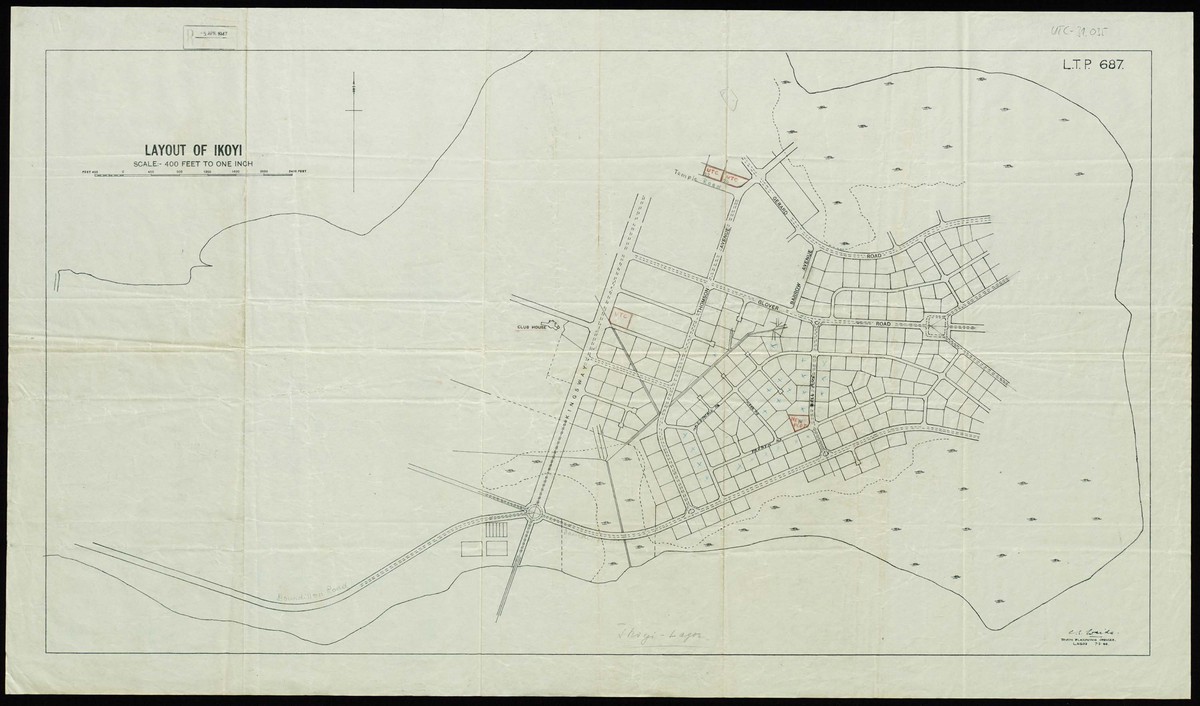 map of Ikoyi
Ikoyi was once separated from Lagos Island by a narrow waterway that was dug by the British colonial government. This waterway has now been partly built over and filled such that it has become fused with Lagos Island once again. The nightlife in Ikoyi comes alive with a string of nightclubs, restaurants and hangout spots that draw people from all walks of life.
Any Lagosian can testify that Ikoyi is home to affluent men, women, and families that have a preference for luxury homes and the very best of real estate that money can buy. Celebrity artist, actors, athletes, politicians, government officials, socialites, and other upper-class citizens are some of those who reside in this area
List of Top Hotels in Ikoyi 2023
Regardless of whether you live in a mansion, a flat or a serviced apartment, Ikoyi provides you with the essential amenities you need. Ikoyi is also big in top-notch hotels that offer guests a taste of the luxury that Ikoyi is famed for. Hotels like the ones that we have listed here are top-notch in this area.
1. Parkview Astoria Hotel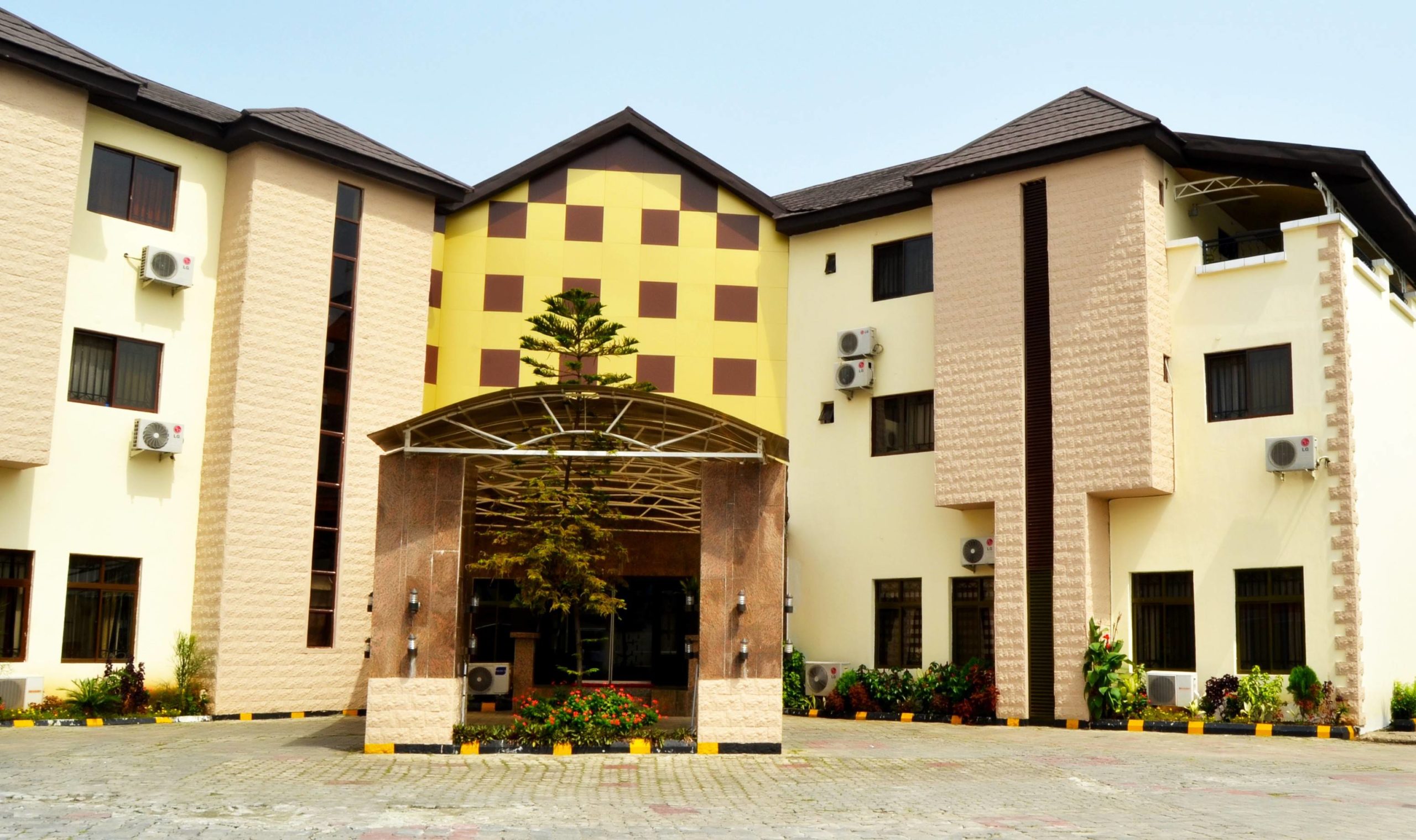 Located in the heart of Ikoyi, within the prestigious Parkview Estate, one of the most secure and serene estates & destinations in Africa, Parkview Astoria Hotel is in close proximity to commercial districts – Ikoyi and Victoria Island and provides easy access to one of the busiest airports in Africa – Murtala Muhammed International Airport 1 and Murtala Muhammed Airport2.
The exquisitely elegant hotel was built to provide a relaxing ambiance with high-level security and privacy for corporate travelers, walk-in customers, and families seeking pleasure and premium services at affordable prices
Parkview Astoria Hotel remains the best 4-Star luxury hotel in Ikoyi Lagos Nigeria. A serene atmosphere combined with grandeur architecture, a blend that makes Parkview hotel stand out among the rest. Parkview Astoria is definitely one of the best and most affordable luxury hotels in Ikoyi, Lagos
Parkview hotel staffs are exceptionally professional and are always at your service, 24/7, to cater to your needs and answer any questions you may have with smiles and traditional African courtesy. They cater to your taste buds with our wide varieties of mouth-watering and highly nutritional cuisines paired with any drink of your choice from our well-stocked bar.
All 37 rooms in our hotel were individually designed to suit your needs. Here, High-speed browsing isn't luxury, which is why we make the free Internet a necessary amenity to make Parkview Astoria your home and office, away from the real world.
2. Pearl Court Hotel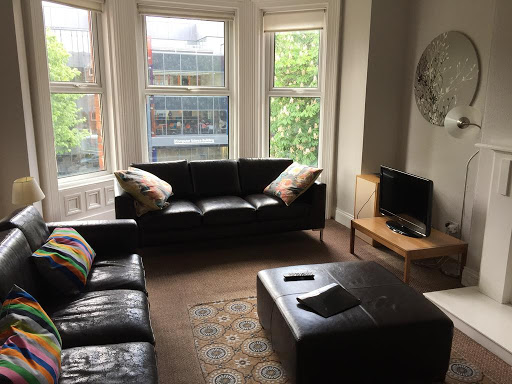 Have you heard of the Pearl Court hotel? Situated in the beautiful and serene Parkview estate, Pearl Court Residence and Hotel is one of the stylish deluxe hotels located in Ikoyi Lagos. They offer luxurious accommodation and diverse dining options, complete with first-class meeting and business facilities.
Pearl Court Residence and Hotels is an ideal place for all your business meetings and events.  With state-of-the-art facilities and attentive, professional staff, Pearl Court Residence and Hotels offer a remarkable location for your event or special occasion.
Its Residence and Hotels have venues that can accommodate groups from 50 to 100 from the relaxed poolside reception to a large convention hall. The hotel attentive catering team can offer you boundless options from the traditional to the unique. They can even custom-design a menu to suit your taste.
Special features of pearl court hotel
The hotel has facilities please both their guest who came for leisure and also those on business trips.
Their customer care rounds for 24hours
Conference room rental for business purpose and it is well equipped with modern facilities
Office equipment rental
Courier service
Mobile phone and laptop rental
Printers A4 color inkjet and black‐and‐white laser printers
Personal computer use
Internet Wireless broadband Location
Friendly 24hrs Reception, Secured Car Park With CCTV
Dining and bar
24hrs Room Service,
Late Check-Out
Swimming pool
Laundry Service.
3. The Wheatbaker Lagos
The hotel is set in the Ikoyi district, a few steps from Omenka Gallery. The property is set 6 km from the city center of Lagos. Central heating, a flat-screen TV and a trouser press are featured in all guest rooms. Certain units offer pool views. A shower and a hairdryer are in the bathroom.
A boat dock is in close proximity to the accommodation. The venue also has fitness classes and a gym area. The Wheatbaker also has a casino, an outdoor swimming pool, and a library.
The Wheatbaker is located in a business area of Lagos in 25 minutes' walking distance from GET Arena. The venue is provided with 65 luxury rooms. The accommodation offers a swimming pool as well as 24-hour front desk assistance, laundry, and dry cleaning.
A hot breakfast is served in The Wheatbaker, invigorating guests for diving, sailing, and archery. Guests can dine at the superb on-site restaurant serving seafood cuisine. The 24-hour bar is a perfect place to try tea and coffee
Check-in:from 14:00-23:59 hours
Check-out:until 11:00 hours
General facilities at Wheatbaker in Lagos
Non-smoking rooms
Rooms/ Facilities for disabled
Lift
Safe-deposit box
Currency exchange
Wi-Fi
24-hour reception
Luggage storage
Ice machine
Wheelchair access
24-hour security
ATM/Cash machine
Multilingual staff
Coffee shop
Gift/Newsstand
Smoke detectors
No pets allowed
Allergy-free rooms
Express check-in/ -out
Early check-in/ -out
On-site car park
Public areas with access for disabled
Paid safe at reception
Lobby
Adults only
Air conditioning in public areas
Secured parking
Extra beds
No charge is applied for all children under 16 if using existing beds.
4. Westfoster  Harbour
In close proximity to boutiques and shops on the iconic Awolowo Road and many fantastic restaurants and entertainment spots in Ikoyi and VI, Westfoster habour residence is the perfect place for a short or long business and leisure stay.
Their secluded residence is fitted with expected five-star hotel amenities and services such as Wi-Fi, 24-hour housekeeping, 24-hour laundry service, and gym. It is the ideal place for local/international business travelers and local businesses in need of guesthouse arrangements. We also have an Executive boardroom for those retreats for under 15 heads.
With modern technologies in place and an Executive boardroom to facilitate your business transactions, the Harbour is just the place for that retreat: from your room to the boardroom downstairs, to take in fresh air poolside. WestFoster Harbour also known as Harbour, is a 15 suite boutique residence with plush waterfront suites overlooking the Five Cowrie Creek
It is nestled on the edge of one of Ikoyi's most historic streets, Oyinkan Abayomi Drive (former Queen's Drive). Only 25km (approx.) from Murtala Muhammed International Airport; 3km away from the bustling business district of Victoria Island (VI); and less than 5km away from Lekki, sits our beautifully crafted edifice.
5. The George Hotel
The George Hotel is set up to conform to the quality standards of the world's finest hotels. It is situated within the affluent vicinity of Ikoyi, Lagos at 30, Lugard Avenue, Ikoyi, Lagos.
This facility provides discerning guests with exceptional levels of luxury in a serene environment. Available lodging selections include Classic rooms, Executive rooms, Classic Suites, and Penthouse Suites. Guests are served free breakfast daily and room service can be arranged on request.
Its amazingly alluring structures and lodging facilities are decorated with lush essence, adding a western feel to the entire experience. It boasts facilities like a swimming pool, a terrace, fitness center, cocktail bar, complimentary Wi-Fi and a business center.
The George has Da Vinci Bar & Restaurant where local and continental cuisines, professionally handled by seasoned chefs are served. Both a la carte and buffet services are available. To complement the dining experience, an extensive selection of wines, spirits, and non-alcoholic drinks is available at the bar. Other on-site facilities include a fitness center/gym, spa and swimming pool. Modern conference/meeting facilities are located on the ground floor and are fully-equipped promise with state-of-the-art audiovisual gadgets.
It parades 61 exquisitely furnished and air-conditioned rooms and suites equipped with satellite TV sets, refrigerators, wardrobes, king-sized beds, tea/coffee making facilities, sofas and work desks. Some lodging units have a separate seating area, lounge area, kitchen and balconies overlooking either the pool, garden or the surrounding city
Hotel Information
Room service 24h
Air Conditioning
Wi-Fi Internet Access
Hair Dryer
Laundry
Mini-Bar In Room
Coffee Tea Maker
Wake Up Service
Flat-screen TV
Kitchen
Shower
King Size Bed
Conference facility
Currency Exchange
Parking Garage
Free parking
Gym
Meeting Rooms
Non Smoking Rooms
Restaurant
Swimming Pool
Internet Facilities
Porterage
24 hour Front Desk
Study Desk
Sit-Out Balcony
Elevator/Lift
Telephone
Refrigerator
What Are the best Hotels in Ikoyi?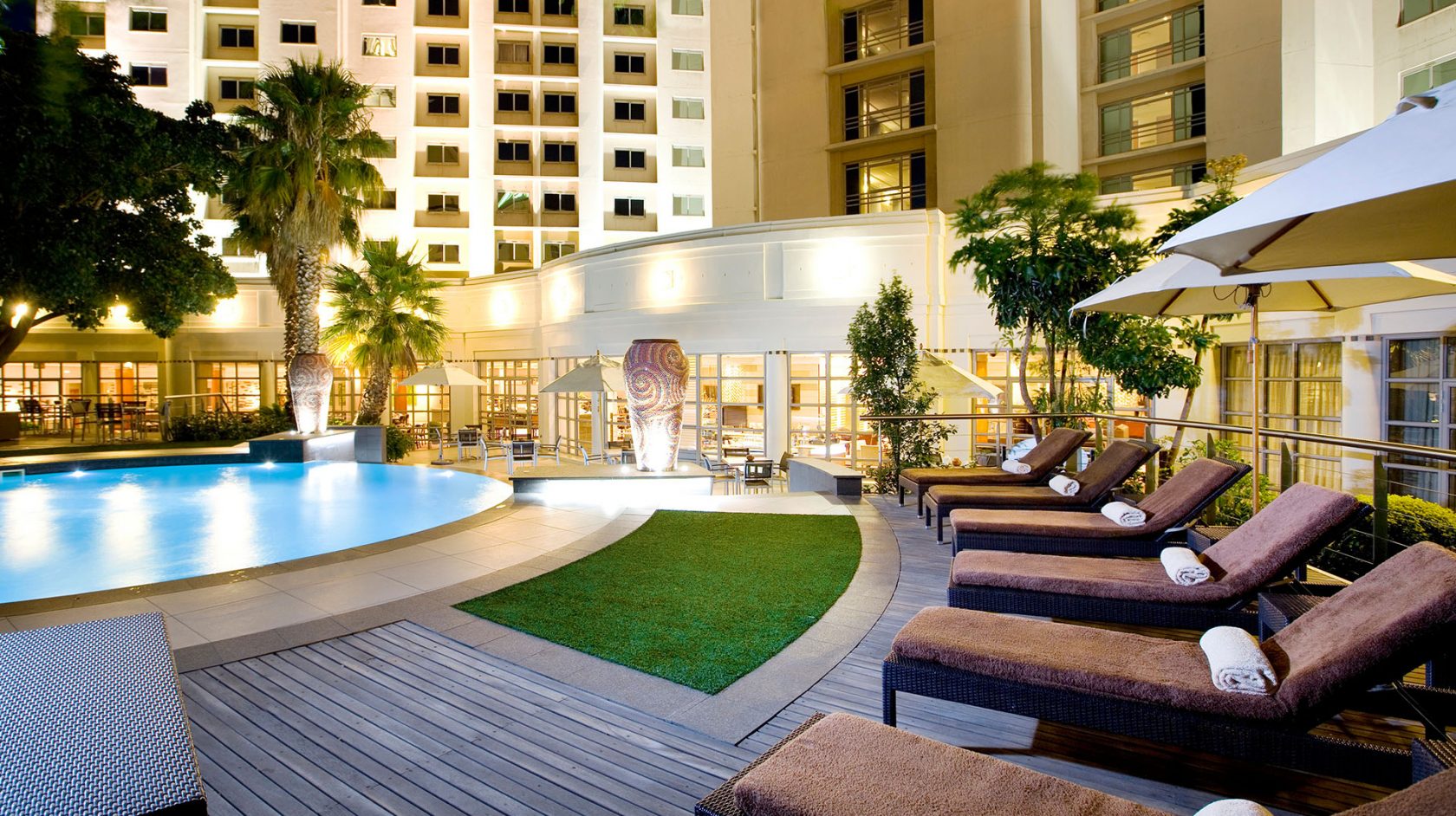 If you're planning to travel by air, it's important to know that Ikoyi is 19 kilometers away from the Murtala Muhammed International Airport.
Water transportation is an essential part of Ikoyi and residents, visitors and those who work in and around Ikoyi rely on this means of passage to connect districts like Apapa, Victoria Island, Lekki and Ikorodu. They are not outrageously expensive but they charge higher fares than commercial vehicles
Ikoyi stands out for its luxury and reputation as one of the most amazing places to live in Lagos. The neighborhood is surrounded by water as it sits on an island. It offers an embrace of style, class, and comfort to people looking to settle within the ambiance that its homes, estates, streets, and avenues have to offer.