You are here because you want to get more information on the Norway embassy in Nigeria, welcome to the right place. In this post, we are going to cover all the details Nigerian applicants need to know about the Norway Embassy in Nigeria as well as the Norway visa application process and the requirements.
When applying for a Norway visa, it is one thing to know where the Norway Embassy in Nigeria is located and how to make direct contact and it is another thing to be abreast of all the necessary documents needed to be prepared upon submission of your visa application. So we encourage you to read to the very end and carefully so you don't get half-baked information.
There is nothing as exciting as traveling to the Scandinavian Nation of Norway. Any Nigerian that is planning to travel to the Northern part of Europe, that is, Norway particularly must make proper preparation for your visa application process. This includes making findings on where the Noway embassy is located and requirements for Norway visa in Nigeria.
The Scandinavian nation is among the most preferred destination for tourism and business for most Nigerian travelers and we are here to give you all the information you will need to make the travel processing fast and less stressful.
Without wasting your time, let's quickly run through the details on the Norway embassy in Nigeria, how you can contact them, and why it is located in Nigeria.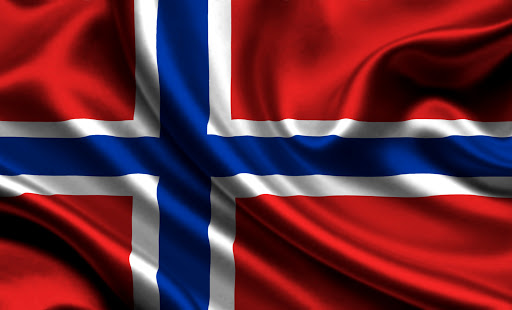 Details on Norway embassy in Nigeria – Abuja, and Lagos
Norway's visa application center in Nigeria is located in both Lagos and the federal capital territory, Abuja. The address of these two centers are as follows:
LAGOS
Norway Visa Application Centre,
Plot 110, Admiral Ayinla Way,
Opposite Treasure Garden Estate,
Third Roundabout,
Lekki Phase 1,
Lagos.
Visa Application submission hours: 08.00 am. to 03.00 p.m. Monday to Friday
Passport Collection hours: 11.00 a.m to 04.00 p.m. Monday to Friday
ABUJA
Norway Visa Application Centre,
No. 38, Lobito Crescent,
Wuse II,
Abuja.
Visa application submission hours: 08.00 a.m. to 03.00 p.m. Monday – Friday
Passport Collection hours: 08.00 a.m. to 03.00 p.m. Monday – Friday
You can also stay updated on any latest developments concerning Norway visa application for Nigeria by bookmarking their official site. We give the latest travel contents and visa application guides for Nigerian travelers this includes a Norway visa application guide, so you can subscribe to our newsletter to be abreast of any latest development on, not just Norway visa application for Nigerians but also visa fees and processing.
How to process your Norway visa in Nigeria
Here are the steps to take and important requirements when applying for a Norway visa as a Nigerian applicant. The steps are to guide citizens of Nigeria or any foreigners who legally reside in Nigeria and want to apply for a Noway visa.
First and foremost, be aware that the Norway Visa application form is downloaded and filled online, irrespective of the type of Norway Visa you are applying for. The registration of your application is also done online. However, applicants are to be present at any of the Noway embassy in Nigeria for finalization of visa processing, this is where you will need to provide the following necessary documents.
You must have a valid international passport with at least six months' validity and empty visa pages.
Nigerian applicants must also provide a Travel medical insurance certificate that is acceptable by the Norway Embassy in Nigeria.
Applicant should provide one recently acquired passport-sized photograph (white background)
A recent bank statement with the signature of the bank authority showing your basicc traveling allowance sufficient to cover your entire stay in Norway
Norway's business visa applicants should obtain a letter of invitation from the person or organization inviting him or her.
proof of flight reservation including return ticket showing the date of departure and return
Things to know before submitting a visa application in Norway embassy in Nigeria
There are a few important things every Nigerian applicant of the Norway visa should be aware of. Also remember that a Norwegian visa is a Schengen visa, even though it is not a full member of the European Union.
For those who are not applying for Norway transit visas, their visa application and Schengen processing will have to be done through the Embassy of Norway in Nigeria. For all the documentation requirements that we have listed above, you have to provide the original and photocopied upon submission.
Applicants should also note that the copied submitted for visa processing must not be clipped, bound, or stapled. Or else, they will be rejected. Also, fake copied documents will be tagged falsified and rejected. So all the documents you are submitting must be original.
Lastly, Nigerian applicants who are planning to stay in Norway for more than 90 days must apply for a residence permit.
Types of Norway visa for Nigerian applicants
There are different types of Norway Visa available for Nigerian applicants depending on your purpose of travel to Norway. There are specific types of visas that one should apply for either to visit, study, or work and reside in Norway permanently.
You can apply for the Norwegian Schengen Visa and here are the various types of Norway visas for Nigerian applicants along with a brief note on their requirements.
Norway Visa for Business Purposes
Traveling to Norway for business reasons? Then this is the type of Norway visa for you. However, applicants need to obtain an Invitation letter from the Norwegian company you will be visiting and their detailed address accompanied by the dates of your visit. For the Noway business visa, Nigerian applicants must also obtain a Business bank statement dated from the last 6 months before submission.
Other important documents required for Norway's business Visa application include Proprietorship/Partnership documents, letter of invitation, and proof of sustainability of expenses throughout applicant's stay in Norway.
Norway Visa for Medical Purposes
If you have an especially medical mission or need that requires you to travel to Norway, you are to apply for a Norway visa for medical purposes. Here applicants must provide A local medical report, Payment receipt of medical fees, and medical attestation from the hospital or doctor in Norway.
Norway Visa for Culture, Sports, Film Crew, or Religious Purposes
Nigerians who travel to Norway for Culture, Sports, Film Crew, or Religious Purposes apply for this kind of visa. Also, applicants will have to provide an Invitation letter from the aforementioned authorities with details on the nature of events or activities. Evidence of flight reservation dating your departure and return time is also required.
Other types of Norway visa for Nigerian applicants includes:
Norway Visa for Members of Official Delegations
Norway Visa for Study, Training, Research, or another type of Internship Purposes
Norway Airport Transit Visa