Are you a Nigerian in need of a
visa to travel to Australia
? This post has been developed for those who want to know the relevant
requirement for an Australian visa in Nigeria
. We will also give you a step-by-step guide on
how to apply for an Australian visa from Nigeria
. The process will be easy if you follow all the guides in this post, so you must read to the end to get all the necessary information.
Australia is beautiful, and no one will reject an offer to travel there to school, tour, or even relocate permanently. It is recorded to have over a hundred tourist destinations which include popular destinations like Melbourne, Gold Coast, Brisbane, Blue Mountains, Perth, and Whitsunday Islands, to mention but a few.
It is a fascinating country for any Nigerian to visit as it is surrounded by the Southern Ocean, Indian Ocean, and Pacific Ocean. Whether you need an Australia visa for business purposes or you want to go there to spend your vacation, the following visa requirements in this post are the necessary documents you need to focus on when applying for the visa.
Also, note that we are referring to Nigerian passport holders who want to travel to Australia and interested in applying for Visa is by getting all the requirements. So let's head straight to why you are here, the requirements for an Australian visa in Nigeria.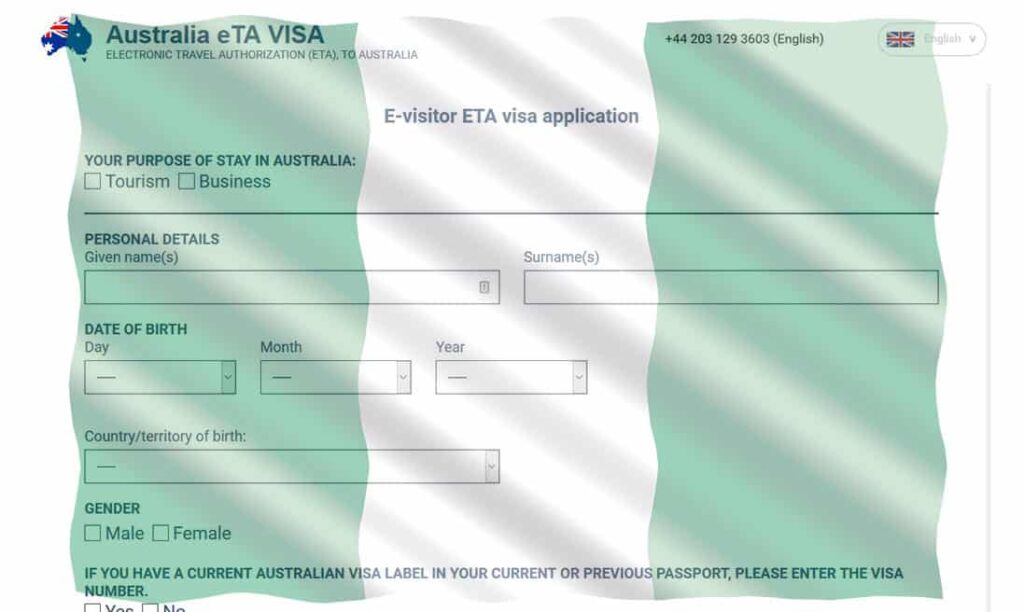 Requirements for applying for Australia Visa in Nigeria
The following are the required documents to provide when applying for an Australian visa in Nigeria
1. A valid international passport that shows your biodata which includes personal details, photographs, as well as the date of the passport issuance and expiration.
2. As a visa applicant from Nigeria, you will need to provide your national identity card that contains your national identification number
3. Proof of your civil certifications, this may include documented proof of a change of the name as the case may be. This is especially important in the light of marriage certificates or change of name.
4. Proof of sustainable financial record and support that shows you have enough money for your stay in Australia till the departure date. This is usually referred to as your bank statements. It also includes your tax records and payslips.
5. A recently taken passport sized photograph with white background.
6. For those who are applying fora visit visa, you need an invitation letter from your friend or relative who is a resident in Australia stating your his or her relationship with you as well as the purpose of visiting him or her. The invitation letter will also state the resident proof of funds to accommodate you as the visa applicant.
7. In the light of cases in the past where Nigerians are offered  visa for a particular period and do not come back again, you will have to provide proof of the reason for your return. This is to ensure that you have a solid reason to stick to the duration of your travel to Australia following your visa approval. One of the best options is to provide a letter from your employer stating you plan to return to your job, or a letter from your school stating the date of your resumption. It can also include proof of ownership over any asset like a house, company, or business.
8. Australia visa applicants from Nigeria also have to meet some certain health standard, you need to have a proof of document backing you health-wise, this includes health insurance and hospital reports of the proper state of health. It also includes providing the Nigeria Port Health certificate, called Yellow card.
9. Evidence of airline booking, specify your arrival and departure dates.
Special note: Ensure that all of your documents are not presented in the original copy unless it is requested. And make sure all of these documents you are to provide are translated in English if they are not documented in English initially.
How to apply for an Australian visa in Nigeria
If you follow the guides fastlagos.com have on applying for an Australia visa in Nigeria; you will find that the process is not as difficult as people say it is. Now that you know the required documents you need to put together to have a successful Australian visa application process, it is time to be familiar with how to apply for an Australian visa in Nigeria.
The first thing is to know the type of Australian visa category you fall under. This will greatly depend on the purpose of your travel to Australia from Nigeria.
There is the Australia Visitor Visa that lasts for a period of six to twelve months, a student visa that lasts up to five years, and a business visa.
So after identifying the type of visa category, you fall under, go through the following steps to apply for an aanAutraila visa in Nigeria
Please note that each type of visa category may have their specific requirements so you may need to constantly check the Australia visa application site to be abreast of any changes.
Go online and download the Australian visa application form and carefully fill it with your authentic information, also sign the printout. Take along with you your international passport that must have at least 6 months' validity and unused visa pages.
As said earlier, you will need a recent passport photograph with white background to attached to your visa application form and to take to the embassy.
Where to apply for an Australian visa in Nigeria
You will need consular assistance if you are in Nigeria and want to apply for an Australian visa. You can contact the Nigerian High Commission on the contact details below. We understand the issues of scams Nigerian has when it comes to visa application and travel, that is why we have provided the authentic source to contact when you want to apply for an Australia visa from Nigeria.
For Australian Visa Applications:
LAGOS
Address: 5th & 6th Floors Etiebets Place, 21 Bank Anthony Way, Ikeja, Ikeja, Lagos
Phone number: +234 (0)14 535 190
ABUJA
Address: 3rd Floor, El Yakub Muhktar Place, Zakariya Maimalari Street, C BD, Abuja
Phone number: +234 (0)92 914 328
the working days are from Monday to Friday 
And that is all we have for you concerning how to apply for an Australian visa in Nigeria and the Australia visa requirements for Nigerians. I hope you enjoyed every bit and found what you were searching for.