Have you been to West Africa? Or are you considering several factors such as security, wildlife ecosystem, and the cost of getting to these countries? 
Well, we are happy to tell you that there are some jaw-dropping places and scenic views in West Africa that you should visit before the year runs out. 
Needless to say, Africa is a beautiful place to be. And if you reside in this part of the world, there are some places you should visit as a traveler – a place you might have not heard of. 
While there are a lot of countries and cities that hold the best tourist attraction in Africa, we have centered this post around the best countries to visit in West Africa. 
These countries hold a history of riches regarding natural resources, and also the association with foreigners. 
You Don't need a geographist to tell you what a unique place and unending adventures that West Africa holds for visitors. While the cost of living in some of the west African countries are affordable, the process of traveling to these west African countries is as easy as going to your kitchen. (Not literally, though!) 
We have created several guides on how to process a visa to visit any of the below mentioned west African countries and you can access them HERE. 
What are the best countries to visit in West Africa?

 
Without wasting time, let me take you through the best countries you can tour if you are going to visit West Africa. Reasons, why these countries have been ranked the best countries to visit in West Africa, will also be given. So get ready to make an adventurous decision. 
Ghana
If you are going to travel to ghana then get ready to blend with their way of life. I usually tell avid travelers that you can start something out of nothing in Ghana. If I'm to drop from the sky with nothing on me, I'll prefer to land in Ghana. 
If you choose to visit Ghana during your tour to West Africa, it would be a plus for you to learn the French language. Part of the population speaks English and native language too. The country is a safe and peaceful place to stay. 
They've got a unique set of food recipes, talking about native ones now. If you are looking for a lifetime experience in West Africa, Ghana is a sure place to Go.
You can have a smooth life there and still stay low profile. Their local food is mouthwatering and easy to learn. It is often debated that they've got the best preparation process or Jollof rice compared to that of Nigeria. Well, who are we to give one of them the winners belt? 
Ghana is blessed with natural resources and good people. From my experience and communication with friends from there, Ghana is among the best countries in Africa to learn more about Africa history. If you are planning a long term or short term vacation to any west African country, you may want to spend time in Ghana and see things for yourself. The legal currency spent and exchanged in Ghana is Cedis.

Ivory Coast
What does it even mean to catch a cruise in any country in West Africa when the Ivory coast is excluded? If you are a beach lover and you want to spend the summer in such environments, then think about traveling to the ivory coast. 
African celebrities do not joke with this country in West Africa when it comes to spending a vacation with family or just tourism for the year around Africa. 
If you are a travel blogger, or you inspire people with a powerful image from your tourism journey, this is a must-visit place for your career. 
I must not forget to mention their locally made dishes. I'm talking about the ravishing of the yummy Kedjenou, tasty Poulet braise, and more. 
I've also made findings and discovered that it is cost-effective to school on the ivory coast. 
Who says Africa has nothing to offer the future? Has such a person been to the ivory coast? The urban and scenic environment Surpasses the campestral areas. 
Life is not expensive on the ivory coast, you can choose to live for months there before traveling back to your country, and you'll have stories to tell your countrymen.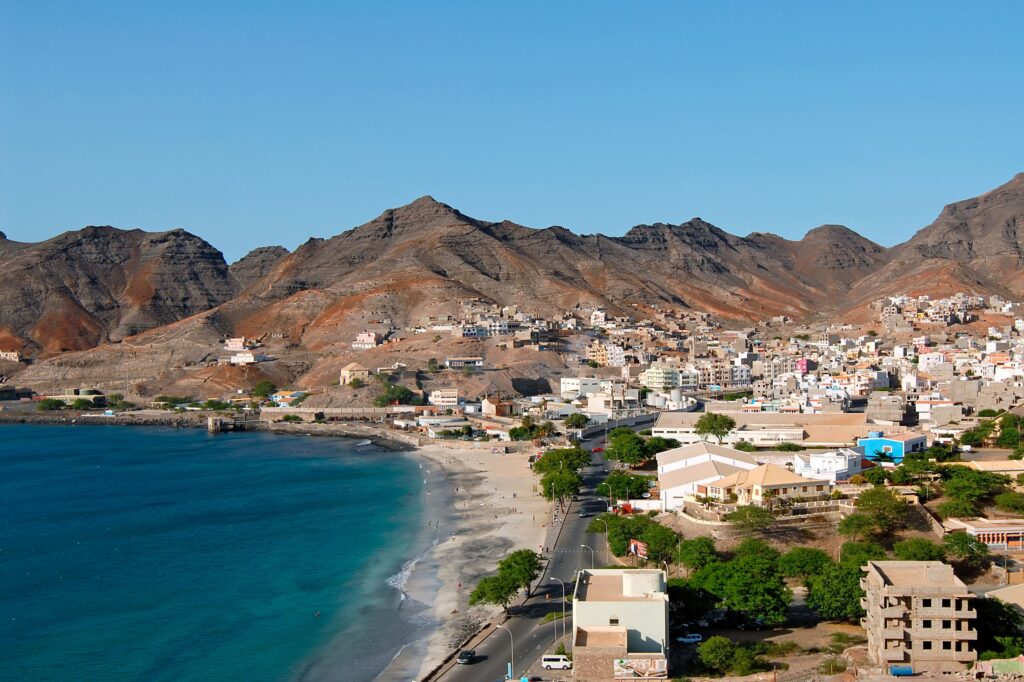 Cape Verde
If you claim to be a lover of nature, and you have spent months in Cape Verde, then you have only a few things to prove who you claim you are. 
I can compare cape Verde with some of the best tourist attractions around the globe. A unique culture and loving people down to rural areas. 
It is also a significant place to be if you want to have an adventurous experience of wildlife. They boast of one of the largest conservation of wildlife in Africa. 
Widely spread across the western coast of the continent, Her atmosphere is one of the best, endowed with attractive beaches, beautiful hotels, and one of the most expensive museums in West Africa.
I know you will find a good swimming experience and jet-skiing in almost any country in Africa. But having a lifetime experience doing what you love is much appreciated in places in Africa such as Cape Verde. 
Burkina Faso
This may be the perfect location for you if you are the kind of person that loves exploring more ideas, expanding your scope of knowledge about Africa, and historical sequence. 
Burkina Faso is surrounded by six countries: Mali at the north, Niger located in the east, Ghana, and Togo taking the south position from Burkina Faso, and Cote D'Ivoire to the south-west.
Burkina Faso is heavily blessed with tourist attractions, destinations, and festivals that foreigners will appreciate. They also have interesting wildlife scenery. Hey, quit thinking about the zoo! We are going into the woods! 
Whenever you find your way to the country, do not forget to tour around Karfiguela, home to a beautiful waterfall. These are places you should not forget to explore during your stay in Burkina Faso.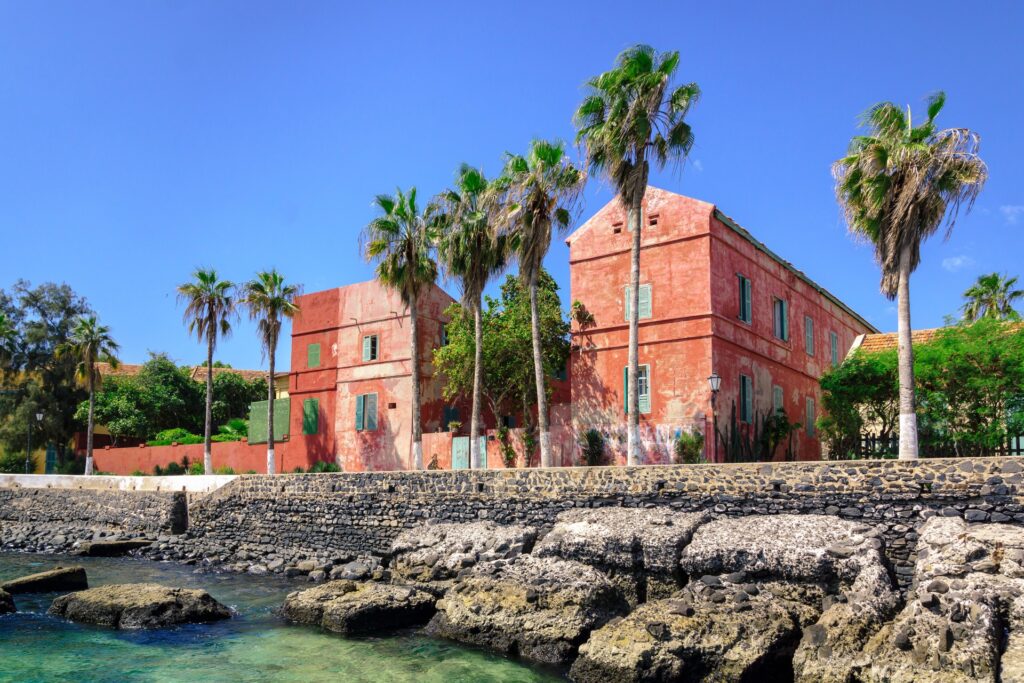 Senegal
Not too many travelers talk about Senegal boasting of the countries they've been to in Africa. I really can't say why. I'm recommending Senegal as an ideal country to spend a vacation in west Africa.
Senegal is beautiful! Beautiful. But the sad thing is the beauty has been Underrated.
If you want to every second of your stay in Senegal, you should get yourself ready to enter the mood of learning more about African history, especially during the slave trade era.
It is for this reason that you can see why most black Americans love to visit Senegal. They house some of the best historical structures, artifacts, caves, and inscription that tells stories about thousands of years ago.
Travel to Senegal with your Camera and a documentary book. If the purpose of your visit to Senegal is based on business, then you need to schedule a convenient time to visit the country during leisure or vacation.
There is more to the country Senegal. And realizing this begins with traveling there first.
The Gambia
There is just something special about spending your vacation in the smallest country on the African continent.
If you choose to travel to the Gambia, then you've chosen to explore Africa's secrete. I can't dig out all the reasons why it is called Africa's secret though.
But one thing I know about the Gambia and why I recommend it as an ideal West African country to travel to is that it is surrounded by golden beaches backed by swaying palms and sprinkled with scenic lagoons. This is topped by an abundance of wildlife. What else do you want to add as the requirement for your favorite African country for vacation?
History and culture? Well, you get it in the Gambia too. Historical sceneries and will leave your mouth wide opened and your knowledge broadened.
When spending time in the Gambia, you don't want to miss a visit to the Abuko National Reserve and Gambia National Park, and Bijilo Forest Park to fully understand what I mean by leaving your mouth wide open.
Places like the Kachikally crocodile pool are also some of the places that attract visitors. Some visitors want to become buddies with crocodiles, this is the only place in Africa to achieve that.
So when it comes down to wildlife, we know better than to exclude the Gambia from our bucket list. I must also mention that the people of Gambia are really friendly and ready to teach you all you need to know about the country.
You too, as a traveler, have to be friendly with them. In the Gambia, you need to always identify yourself as a foreigner because your treatment will be special anywhere you go. (I didn't tell you!)
So think of a family vacation in West Africa, think of Gambia.
Togo
Togo, it is on my bucket list. I've not been to Togo but I've read a lot about this country and my knowledge of this place makes me recommend it as one of the best countries to visit Africa in extension.
A significant tourist attraction that you've love to spend time is the Lome's pristine sands and butterfly walks kpalime forest.
Based on my research, it appears the country's capital is the best-preferred place for tourists and visitors in the country.
I suggest you spend more time in Lome, Togo and enjoy the beauty of the country. You can also schedule a time to go into other areas in the country to widen your scope.
If you think you can not have the best nightlife experience in any west African country, then it is high time you spent some days in the country's capital, Lome.
As a plus for enjoying your stay in Togo, learn the "Comment t'appelles-tu?"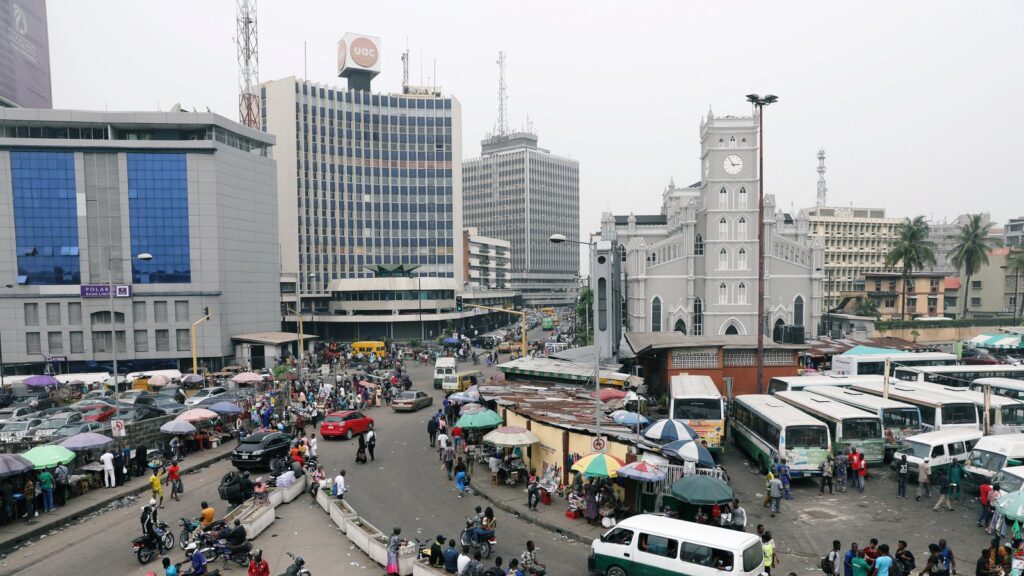 Nigeria
Who doesn't know about Nigeria – the giant of Africa – and what goes down here? 
Well, I'm currently drafting this post from Nigeria and I can tell you for a day-long how my few years in Nigeria have been. 
If you hear Africa in any continent, Nigeria will be mentioned, you know why? Nigeria is the point of tourist attraction for Africa among other African countries. 
Nigeria is endlessly blessed with resources, including the wildlife aspect, the climatic condition is one of a kind which is very much adaptable.
There are thousands of places that are ideal for visitors in Nigeria. You can begin to get familiar with being in Nigeria and living there as a tourist by reading this article HERE. 
From the annual festivals of various tribes like the Yoruba eyo festival, scenic views such as the Olumirin waterfall at Erin-Ijesha, the Olumo rock at Abeokuta, Ife museum at Enunwa square, Agbokim waterfall to mention but a few, as well as their local dishes and soups, you are set to experience a lifetime something. 
I can't categorically tell you the goodness of the economy in Nigeria, but staying in some places in Nigeria like Lagos, Calabar or Abuja seems to be a soothing area for foreigners. 
If you have ever read of the ancient Benin kingdom and the Ibadan monarchy then you can come to get some physical education and exploration here in Nigeria. 
In conclusion, these countries listed here are the best West African countries in the continent of Africa. There is no better time to book a flight and spend some time in any of these West African countries. 
Have you been to any country in West Africa, do you think they would make this list? You can always let me know about them in the comment section.
You want to get more of these, it's simple! Subscribe to our newsletter and you will be updated with contents that ginger your travel enthusiasm.