Ready for a memorable beach holiday experience? Think of Mauritius!
Mauritius is a very interesting island to visit, and we want to help you make the journey a less stressful and memorable one by exposing you to the necessary travel document needed when processing a Mauritius visa as a Nigerian citizen.
Located in the Indian Ocean about 2400 km Southeast of the African mainland, Mauritius is an island country that is widely known to be a paradise for tourists. It is a wonderful memory when you spend some time in the year in Mauritius.
There are so many natural sceneries to marvel at in the island country but Today, we are not talking about tourist destinations in Mauritius. We want to look into the Mauritius visa requirements for Nigeria. In light of this, many people have also been asking whether the island country is a free visa country for Nigerian citizens. Well, we are about to find out soon.
Is Mauritius a visa-free country for Nigerians?
The answer is Yes, a Nigerian citizen who wants to travel to Mauritius can travel and spend up to 14 days only. This means that as a Nigerian citizen, you can travel and stay in Mauritius 14 days visa on arrival. Mauritius is also a visa-free country for some other African countries which we shall still look into later in this post.
So here is the catch:
No visa is required to travel to Mauritius from Nigeria. Upon arrival at the Mauritius airport, your international passport will be stamped which will allow you to stay in the country for 14 days. However, it is important to stay updated by regularly visiting the Mauritius Website for the latest information and updates.
However, there is a disadvantage to this type of visa. You should be aware that this type of visa on arrival agreement between Nigeria and Mauritius can be only applied to Nigerian citizens who are traveling to Mauritius for tourism, business, or visit purposes. Hence, we strictly advise that you apply for a visa before leaving if you intend to go there for schooling or work.
Another thing you should consider when embarking on the 14 days on arrival visa to Mauritius is the fact that things will become difficult if you later choose to obtain an extension of your visa duration after staying in Mauritius for over 14 days.
When you also consider the fact that there is currently no Mauritian embassy in Nigeria, it will seem better for you to apply for a long-stay visa. But to apply for a Mauritian long-stay visa, you will have to find out which country embassy in Nigeria represents their interest, on the visa.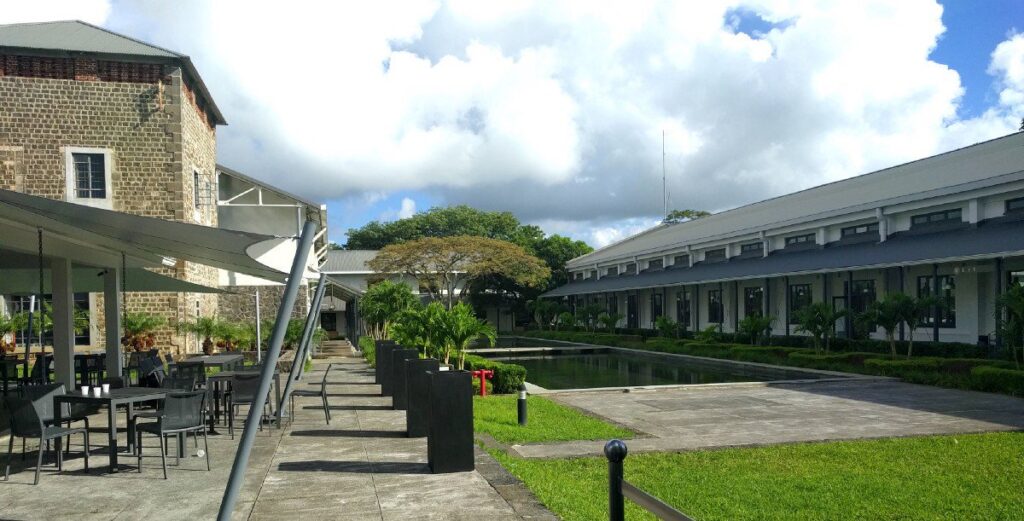 Necessary documents for traveling to Mauritius from Nigeria
There is no Mauritius embassy in Nigeria. So regardless of the purpose of your travel to Mauritius from Nigeria, the following documents are necessary to provide upon arrival at the Mauritius airport or embassy. We also want to spell it out here that even if you are traveling on the 14 days on arrival visa agreement between Nigeria and Mauritius, it is important to equip yourself with the following required documents upon arrival at Mauritius.
You need to have a valid international passport with your complete relevant biodata and photograph, your international passport should also have at least six free pages for visa application with reasonable validity. This should be accompanied by a copy of the biodata page
You will need to carry along passport-sized photographs of 35mm – 40mm width and 45mm – 50mm height
Reference letter from your school here in Nigeria or employer
A valid health certificate is also needed as part of the document or requirements when applying for a Mauritius travel visa
Proof of return ticket, this is usually stated and shown in your flight itinerary when applying for a mauritiuan visa. If you are traveling on the visa-free agreement between Nigeria and Mauritian, then your evidence of return ticket should show the date of your entry and return which will be in two weeks.
If you are traveling to Mauritius for business or tourism, then it is a visa requirement to provide evidence of reservations for your accommodation. This usually includes hotel reservations.
You have to present a documented proof showing you have enough funds and basic traveling allowance to sustain you throughout your stay in Mauritius.
It is important to have these essential documents before applying for a visa so that you have a stress-free journey to Mauritius. You also need to stay updated with the requirements for Nigerians who want to travel to Mauritius by checking out the Mauritius travel website regularly.
We will also bring to you any changes in the requirement or the latest development of the travel via agreement for Nigerian citizens who wants to travel to Mauritius.
Tips for Nigerians who wants to travel to Mauritius
We have heard stories where travelers were refused departure as a result of lack of attention, so one of the essential tips which we want to point out first is arriving early to the airport and being in the queue at the airline departure point instead of having unnecessary plays or talks.
The essential tips we are sharing are centered around correcting some behavioral bad habits that some Nigerian passengers tend to exude when traveling to Mauritius and which leads to their refused departure. After going through the checking in procedures, you want to make sure you are heading straight to the immigration debate counters to avoid long queues that may at the end make you miss your flight,
You may want to check out our post on interesting things to do while waiting for your flight at the airport.
After arriving at Mauritius, be ready to embark on a mindblowing and memorable tour experience and get your camera ready. Ranging from the seven-colored earth to the iconic sights of Notre Dame Auxiliatrice!
There is so much to do, eat, see, feel, and go in Mauritius and it all starts by getting there using this helpful information we have provided on Mauritius visa for Nigerians.