Two third of Nigerians have the dream of traveling out of the country or even relocating permanently. Due to the harsh economy and lesser job opportunities that have caused poverty, many Nigerians are seeking ways to find greener pastures, and they believe the only way is to travel out of the country to a better place.
Well, one of the important steps to make this come to pass is to have a Nigerian international passport, without this small green book, it is impossible to legally enter another country that you are not a citizen of.
Now, we understand the difficult process of applying for an international passport in Nigeria as well as the overwhelming persuasion of need to bribe to get your international passport, but do not worry, we have developed this article in such a way that it will show you the step by step practical process of obtaining a Nigerian international passport.
You will do yourself good by reading to the end of this post because some vital information you need to know about applying for an international passport in Nigeria is written in this post.
Just in case you are in a hurry, a Nigerian international passport can be obtained in any Nigerian immigration service passport offices that are available all over the country. If you are in Lagos you can choose any one of the three available in the Lagos area. But you need to know the requirements and cost of getting an international passport in Nigeria first before going to any of these offices. Read on to get more information.
Who Needs the Nigerian international passport?
Like we have mentioned earlier, it is impossible to enter another country as a Nigerian citizen without having your Nigerian international passport. In other words, those who intend to travel outside Nigeria for either tourism, business, school, leisure, or visitation should have their international passport.
The first step to undergo when you want to enjoy international travel and explore different cultures around the world is obtaining your international passport. It is among the compulsory requirements for applying for any country visa from your home country, Nigeria.
Please do not associate the Nigerian international passport with the ECOWAS passport, while both types of passport will allow you to enter another country from Nigeria, the ECOWAS passport allows you access to only 15 West African states.
So if you intend to travel to countries beyond the west Africa area, then you should focus on getting a Nigerian international passport.
Most Nigerians prefer the 64-page Nigerian international passport to the 32-page passport. Because the former eliminates the stress of constantly needing to apply for new passports, if you are a person who loves to travel out of the country often for business purposes, then you should go for the 64-page passport.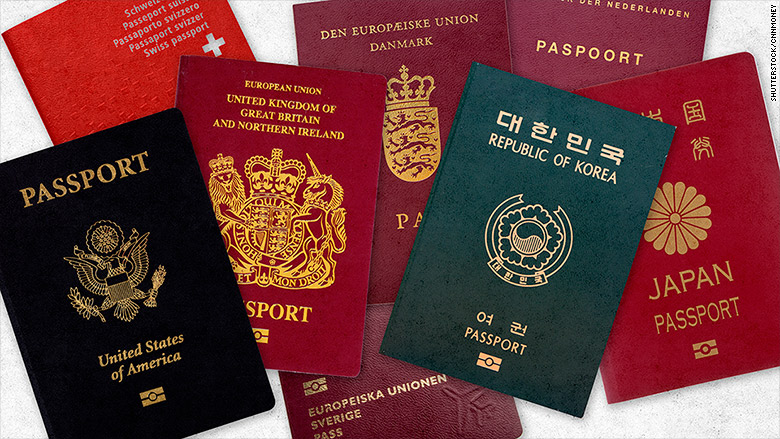 Requirements for Nigerian international passport
The following are the necessary documents that will be required when you appear at any of the immigration offices in Nigeria and you must start preparing them before you even embark on your journey to any immigration office available around your area.
Note that the following requirements are for Nigerian citizens who are 18 years of age and above.
The international passport application form must be filled with your authentic details
Proof of the payment for the passport processing
Original Birth certificate with a copy
In cases of marriage, you may need to provide your marriage certificate and an affidavit showing evidence of change of name.
Two recent passport-size photographs
Document showing your state of origin
Completed Guarantor's form, this should include one passport-size photograph of the Guarantor and a photocopy of the data page of Guarantor's Nigerian e-passport.
Other important requirements for a Nigerian international passport includes:
Please note that the following requirements are specifically for Nigerian citizens below the age of 18, they are referred to as Minor
Document showing that both parents are citizens of Nigeria
Adopted children application should be accompanied by with a Court Order and Letter of approval from the State Ministry of Women and Child Development
Original birth certificate with a copy
Completed passport application form
One passport-size photograph
Letter of consent from both parents
A Valid court order should be provided in the case of a single parent
Now that you know the requirements for applying for an international passport in Nigeria, let's now get down to the main reason why we are here, how to apply or obtain the visa.
There are two ways to obtain a hard copy of the Nigerian international passport, this includes processing offline or online.
How to get Nigerian international passport offline
One of the major drawbacks of choosing to process your international passport offline is that the process takes much longer than the online method. Also, there is a tendency of running into the hands of fraud agents and losing your important documents. However, the good thing is that you still get to appear in person at the immigration office with your required documents.
When processing your international passport offline, all you need to do is to get all the requirements ready as well as the payment (payment is only made online, take note!). head straight to any immigration office around you. If you are applying for a new passport, expect the process to take a month upon collating your biometric data.
But this is Nigeria! What will require you to wait for a month to get, another person can have his or her own within 48 hours provided you have the fund to make it work. All in all, it is better to apply for your international passport in advance so that it doesn't affect your proposed period of traveling.
How to get a Nigerian international passport online
This is a very easy process of getting an international passport in Nigeria which seems like what most people are embracing now. To get the Nigerian international passport online, log on to the Nigerian Immigration Services portal, you will see a section where you can Select passport type and afterward, Select processing country.
You are to fill the application form online just as how you'd fill it when it is the hardcopy using an upper case where necessary. Scan and upload all the required documents of your data and move on to the payment section. The payment can be made with Visa cards
Click on submit after doing all of the above, this will issue to you an application id and reference number.
Once you are done with applying online and uploading your documents and also payment, The next step is to appear at your specified immigration office for photographs and biometrics to be taken. You will also need to take along with you the completed application form with additional required documents in person along with the guarantor form.
If you are planning on applying for a nigerian international passport, it is also important that you regularly visit the Nigerian Immigration Services website to be aware of any new developments on the passport requirements. You can also subscribe to our newsletter to stay updated about any changes in the process of getting an international passport in Nigeria.
If you have any friend or family in abroad but is a Nigerian citizen and want to apply for an international passport, perhaps to renew an expired passport, they should visit the nearest consulate where they are or apply online.