Would you like to learn how to Apply for a Nigerian Passport in 2023?
Anyone who has lived in Nigeria, and is still here, and has kept up with events in the country for a while now is either considering the subject of relocation or already has one of their legs out on some foreign soil.
This is not a revolution for skipping country, but there is always the first step and it's still a free world last time we looked the situation up. It isn't a crime to have a passport, no. There a number of reasons to have a Nigerian passport.
For one thing, it is important if one is going to be accepted into any country of the world except West African countries where one is required to have only their ECOWAS passports which grant entry into 15 African countries.
However, outside those countries entry is only granted if one has a Nigerian passport. If you are contemplating travel for any purpose in the future, say for holiday or vacation, or even relocating then you need to pay strict attention to the following instructions on how to get a Nigerian passport in the year 2019.
About the first steps, how about getting a passport. There was an era of the analog, the bygone days when folks paid attendants at cyber cafes to help them out with stuff on the internet. In those days very few things in Nigeria had been moved into cyber-apartments. Now bygones are bygones, and we show up and show on. Almost everyone can operate a smartphone.
How To Apply For a Nigerian Passport 2023
Let's run through the present, and updated guide on how to get a Nigerian passport – in the year 2023 of our Lord.
Come with us:
1. Two ways to apply for the Nigerian passport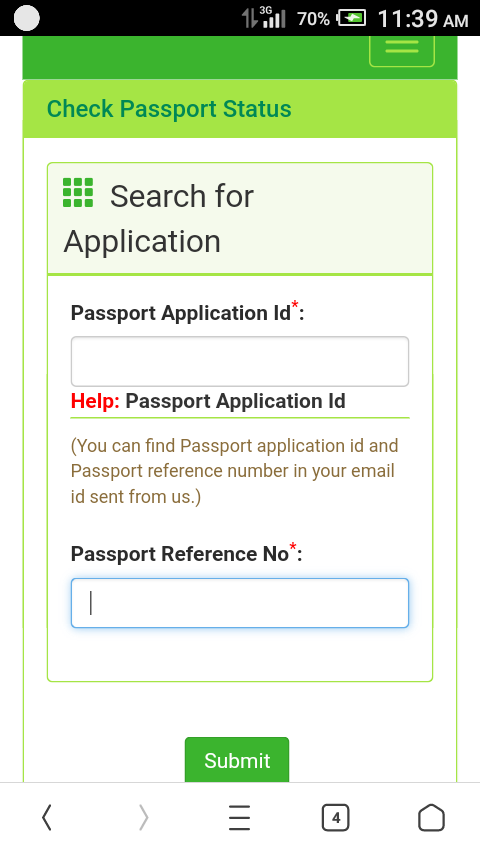 There are two ways to apply for the Nigerian passport. It can be done online or offline in which case you have to wait longer.
The best method is online. It is easier, faster and convenient.
Let's show you how to register online.
First get yourself a smartphone, or a personal computer and log into the Nigerian Immigration Portal. Google search comes in handy there.
You can even type it in without the www. By now the portal ought to be up. And there at the top of the page, there's a column with a prompt that scrolls, it welcomes you to the portal and instructs you to READ MORE.
Now locate and click on the appropriate application form for which you are interested.
There are two columns:
An e-passport application form, and;
An MRP-passport application form.
MRP means Machine Readable Passport by the way. This refers to a travel document with the data on the identity page encoded in optical character recognition format. It was first issued by countries in the 1980s.
Now go ahead and select a passport-type: standard e-passport or official e-passport, click on start application, fill the form that is presented. Be absolutely truthful with the data you provide. At the bottom, check the column that declares, "I accept full responsibility for the information provided in this form."
Then click on print to get a hard copy of the form.
It is important to click the button "Submit application" in order to be able to view the 'applicants details page'.
2. Payments
Next is on to payment. There is provision to pay in naira or in dollars, just click on your preferred choice. Note that payment here is not much different from the sort that is done on most banking apps. The same principle actually.
If you elected to pay in naira, the page is going to request to know which method you want to make your payment through, 'Bank' or 'Debit/credit card'. If you chose to pay through the bank, the page will present you with bank options.
You'd choose your preferred bank, then a column will open to let you print an acknowledgment slip.
This slip comes with a transaction Id, registration id, and reference number. With the acknowledgment slip, you proceed to your preferred bank and pay.
Upon payment, you must be issued with a payment receipt that contains a validation number which you will in turn use to confirm that you have indeed paid the proper fee.
On the other hand, if you pay with a credit or debit card you will be required to input your login credentials after which you'd be redirected to the payment portal. When this is done, click the login button and you will be directed to the payment portal.
In a short while, you would be asked to add card details and then after payment, the validation number is generated. You are expected to keep this number for further reference. You may also keep a receipt by clicking "Print a receipt".
Using Your Validation Number
After receiving your validation Number, head to the Nigerian Immigration Portal for confirmation of payment. These steps are required:
GO To the "Query your application payment status", enter your passport application ID and Reference Number.
A Validation Number field would appear, enter it from the print out you made.
Click the "Search Record" button and you will be taken to the "Applicants Details" page where you will find that an interview date has been automatically generated for you. Here you can now print an acknowledgment slip by using a button on this page. You will need the slip for the interview.
3. How about payments from outside Nigeria?
The default payment currency is dollars if you select payment from a place other than Nigeria. You will be redirected to an approved payment platform where you will be required to complete your application and make your payment in dollars.
Upon confirmation of payments, you should proceed for the interview with relevant documents. To get your interview schedule, e-receipt and acknowledgment slip, you need your validation number.
4. How to Get Your e-receipt
On the portal home page click on, "Query your application payment status" link. On the next page, you will find Application Type, select "Passport".
Now you need to enter the following details: Application ID, Reference Number, and Validation Number.
Now submit your details.
Your full application details should be returned presently.
Now scroll down to the bottom of the page and click "Print this Receipt".
5. Passport Guarantors Form
This is how to generate your passport guarantors form.
Go to the portal and click on passport guarantors form. Enter the Reference and ID number on the acknowledgment slip. Then print out the form.
6. Documents Needed For Interview for Standard Passport
The following documents are needed for the interview on the case of a Standard Passport
An identification letter from your local government authority.
A declaration stating your birth date and age.
Two recent passport photographs.
A guarantors form sworn to before either a Commissioner of Oaths, magistrate, or High Court judge.
For minors under the age of 16, there must a letter declaring the consent of the parents.
If the applicant is married, an original of the marriage certificate must be presented.
Finally, submit the application with relevant documents to the embassy or high commission.
7. Documents Needed for Interview for Standard Passport
The applicant will be required to submit a letter of introduction from appropriate state government, federal government ministry or organization.
Where Applicable, a marriage certificate.
If the passport was lost, a police report detailing this loss.
Letter of appointment and the last promotion, if any.
Now time to submit an application with the relevant supporting documents.
8. Requirements for a Seaman's Book
Local government letter of identification.
A letter declaring birth date and age.
Two recent color passport photographs.
Then submit an application with supporting documents to the Passport office, embassy or high commission.
9. Other Things to Note
In all the cases of passport application, an acknowledgment slip, payment receipt and 2 recent photographs are required.
All duly completed application forms should be printed out.
All printed and signed application forms must be submitted at the passport office, embassy or high commission for further processing.
A guarantor must attach the following documents:
A photocopy of the data page of a Standard Nigerian Passport.
Driving license or National Identity card.
10. The Nigerian Immigration Service fees
Important Note:
Here are the fees for now.
The new passport which contains 64 pages costs N70,000.
New standard passport with 32 pages costs N25,000 while the 64 booklet passport will cost N35,000.
How Do You Know when your Nigerian Passport is Ready?
It is quite easy to find out if your passport is ready. All you need to do is visit the link HERE.
Enter the passport application ID and passport reference number which you must have received upon Submission of your passport application at the passport office.
Other points to note about the Situation with the Nigerian passport
The old passport actually runs concurrently with the new one until such a time is announced when the old one may be discontinued.
The Nigerian passport can be applied for online by visiting the link HERE or HERE.
The issuance of the new passports commenced in March 2019.
Applicants must enter the correct spelling of their names. There must be no inclusion of titles like a chief, mallam, Alhaji, Dr., Prof., Reverend, Bishop, Mr., Mrs., Imam, Justice, or even military or paramilitary ranks or titles of Royal fathers.
If the system notices a discrepancy between the information given in the application to get Nigerian Immigration Service and the one in the possession of National Identity Management Commission, the process of getting the passport ready may be delayed.
Applicants are advised to maintain a consistent appearance. Hair color, facial distinctions, and all such body and facial identities should be maintained consistently so that applicant can avoid identity theft and forgeries which are crimes punishable by law.
All payments should be made online, or to the designated bank within the passport office. The requirements for a new passport is the same as for the old one except the mandatory National Identification Number (NIN) from the National Identity Management Commission (NIMC). This is especially important because the Nigerian government seeks to establish a one person, one identity situation in these matters. No cash transactions are accepted.
Adults of 18 years and above have the option to pick a passport with a validity of between to 10 to 5 years. Whereas persons below 18 are only allowed to pick a passport of 5-year validity. Old passports are valid until they expire so those who are still in possession of old passports should hold on to it until such time when they need to renew.
We have gone past the age of cumbersome processes of registration for a passport. It has never been easier and the government is promising more improvements in this regard.
To get a Nigerian passport is now only a click away, just like most things we register for these days. Follow the steps we outlined, and visit the Immigration Service website for more information.