How to Migrate to Germany from Nigeria
Migrating to a foreign country can be a great challenge – one that is worth the challenge too. The experience of moving to another country will make you have a lot to talk and write about in the next few years.
For so many years, countless of foreigners including Nigerian citizens have moved to Germany for a different purpose. Permanent residence, work, study, Business, vacation, and tourism.
In this connection, the ever-increasing demand for a step-by-step guide of obtaining a German visa is steadily on the rise.
Being one of the most popular countries in the world, Germany has been considered as the fifth most advantageous place to migrate to. While the country keeps advancing in artificial intelligence and technology, its peculiarity springs forth from its availability of job opportunities, well off the economic system, solid education, to mention but a few.
So, have you decided to make a bold leap of adventure?, do you prefer to say "Hallo" to a new and exciting life in Germany and "Auf Wiedersehen" to your house, school, and job here in Nigeria?. If yes, you are definitely reading the right article for you.
The culture of German particularly has a kind of queerness that you will love to always talk about as they will surely be a lot of amazement coming your way in the Deutschland especially if it is your first time there.
I must tell you that your preparation to migrate to Germany from Nigeria is completely beyond the regular "Schwarzwailder kirsh" or how to exchange pleasantries in the German language. If you wish to migrate to Germany, it is important that you have ample knowledge of their official language – Deutsch – as the problem of language barrier may arise.
You should also bear in mind the importance of obtaining a German visa which this article will focus on. Having Berlin as its capital, the federal republic of Germany is one of the twenty-six countries that sum up the 'Schengen' area. This allows easy movement within related countries.
EVERYTHING YOU NEED TO KNOW TO IMMIGRATE TO GERMANY FROM NIGERIA IN ONE BOOK.

Migrating to Germany can be a great challenge – one that is worth the challenge too. We've done it and we can help you get there as well.
Migrating From Nigeria To Germany
It is equally important to have an authentic reason to immigrate to Germany. There are various visa options of which Nigerians can move to Germany, choosing one of these options will determine the type of visa you will apply for and the requirements to meet up.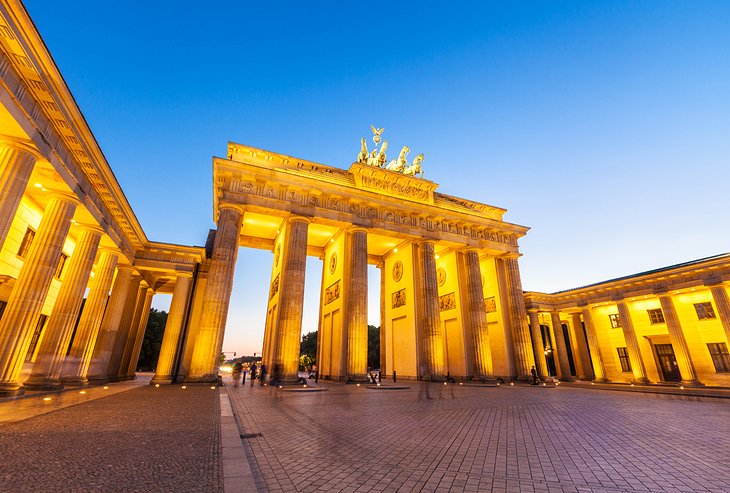 Among the several visa options of which foreigners can move to Germany includes the following which is explained in details below:
The Schengen Visa
This type of visa comes in three different forms, based on the applicant's reason for travel. The single, double or multiple entry visa into the Schengen areas.
It can be used for:
 Uninterrupted 90 days stay
At least two stays but not beyond 90 days within 180 days.
It is also possible to broaden the validity of the Schengen visa to 90 days within one, three or five years in Germany as a regular traveler.
You will need to apply for a Schengen visa if your country does not have a visa exemption agreement with Germany. Short stays like a business trip, visiting of relatives, or holidays are examples of trip that requires the Schengen visa.
This particular short-stay visa (C visa) is valid for up to 90 days with a 180 day period in Germany and, of course, the whole of Schengen area. The 180 day period begins on the day you enter Germany or any of the Schengen areas.
The Schengen area comprises of twenty-six European states that have also adopted a similar visa custom. These European states include Belgium, Czech republic, Austra, Liechtenstein, Lithuania, Luxembourg, Denmark, Finland, Netherlands, Portugal, Greece, Slovakia, Switzerland, Spain, Sweden, Germany, Poland, Norway, France, Hungary, Slovenia, Iceland, Latvia, Malta, and Estonia.
If there will be any need of leaving and re-entering Germany during your visit, it is necessary to apply for a double or multiple-entry visa. Actually, the Schengen type of visa will require you to be specific in your choice of application.
Every Nigerian passport holders need to have a short-stay visa (Schengen visa) in order to visit Germany or any of the Schengen areas.
While it is considered as a very straightforward application process, it is advisable that you apply for your German visa at least two months before your proposed departure date to provide enough time for processing.
It is equally important that you check your eligibility here before beginning the application process. It will be a total waste of time and money if you begin the application process for a type of visa and later discover that you are not eligible.
It takes ten working days for your German visa to be processed. This period could be extended due to additional documents or information that you may be asked to submit. Notwithstanding, it is important to present valid and complete documents before the consulates.
Ensure that your passport validity is beyond the duration of the visa you are applying for. If your duration in Germany is a 90-day visa, then your passport validity should extend by an extra six months and must have at least two blank pages in it.
Please do not hesitate to get a new international passport if your current one does not meet with the above requirement as it may hinder the process of obtaining your Schengen visa.
Schengen visa cost
Generally, the cost of a German Schengen visa is $70 ( N25,370). Payment in cash, credit cash, and debit cards are accepted in the German consulate in Lagos.
NOTE: Please be aware that Naira values can fluctuate according to the Euro/Naira rate of exchange.
Long stay visa (National Visa)
Have you decided to stay in Germany for a long period of time? Even beyond ninety days?. As the name depicts, the national visa or the long-stay visa (visa D) allows Nigerians entry into Germany on the basis that you will be applying for a residence permit. Upon arriving in Germany, you will need to convert your visa into a residence permit within three months. This particular type of visa permits you to enter Germany as a virtual resident.
Let me make it clear to you here that the national visa you are obtaining is tied to the specific purpose of your travel to Germany. If you wish to convert this, it can only be converted into the complementary type of national visa. For example, a relative residence permit can be converted to a work residence permit.
In most cases, the German national visa is given for the purpose listed below :
– To look for a job in Germany see HERE.
– to study see HERE.
– For scientific or academic fieldwork
– If you wish to join your family member or spouse in Germany.
– For medical issues or asylum.
Whether long stay or short-stay visa, one inevitable requirement in filling the Germany visa application form is the purpose of your travel. You would be required to fill in the reason for your travel to Germany. These reasons should include:
Family or friend visitation
If you have family members, spouses, or friends who are legal residents in Germany and wishes you to visit them, then your purpose for applying will be under this category.
One important requirement when applying for this type of visa is the provision of essential documents such as an invitation letter.
It is usually for a period of ninety days and a processing time of fifteen to ninety days, depending on the time of the year when applied.
Tourist visa
This is meant for visitors or people who plan to attend summer school, go for work seminars, visit relatives or go on tour in Germany. A letter from your tour organizers at Germany may be required to make your application successful.
This type of visa is also valid for ninety days and takes about ten working days to be processed before departure. Visit HERE to apply for the Germany tourist visa.
Transit or Airport visa
As a Nigerian citizen, if your travel destination is in another country but you will be passing through Germany then you need an airport or transit visa. Luckily, no extra documents are needed for this type of visa.
To ease stress and provide enough to for processing, you should apply for this visa at least twenty days before your trip to any of the Schengen areas.
Medical visa
Foreigners who are visiting Germany for medical treatment for certain illness can apply for the medical visa. Apart from the customary German visa requirements which I shall be sharing with you very soon, a documented proof of civil status such as a marriage certificate and medical insurance for travel of at least 30,000 euros is required.
If there will need to stay beyond 90 days in Germany for treatment due to the level of illness or any related factors, you would need to apply for a national or long-stay visa.
Some other gratifying reasons for applying for a German visa include business purposes, study, sports, film crew, and so on.
General requirements for Germany Visa 2023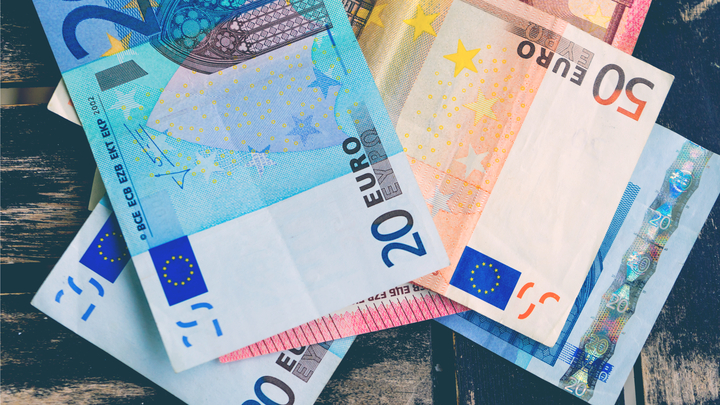 – Download and completely fill the visa application form. It is important that you fill in all of your details genuinely and accurately. It is very okay to fill the visa application online and later print out into hardcopy. It is available here.
– Two clear and coloured passport photograph of yourself is required. This photograph should be taken against a light coloured background and should be sized 33×44mm. Know more about the appropriateness of your passport photograph for a Germany visa application here.
– A valid passport of your home country having at least two blank pages in it. Your passport should be valid for at least three months beyond the duration of your stay in Germany.
– A letter stating the reason for your visit to Germany and flight itineraries pointing out dates and flight numbers, containing the date of entry and exit.
– Document proof of place of residence in Germany throughout your stay. This could be in the form of hotel bookings.
– Travel health insurance confirmation of at least £30,000 within the whole Schengen area.
– Proof of civil status, such as certificate of marriage, death certificate of spouse and birth certificate of children.
– Proof of financial independence. The European commission information has made it clear that any foreign applicant (Nigerian) applying for a German visa must be able to present possession of 45£ per day to the German consulate for throughout their stay in Germany.
Germany Visa fees 2023
Some special service like the legalization of documents may cause extra cost in visa fees. In addition, the European Union have granted some countries like Albania, Armenia, Azerbaijan, Macedonia, Serbia, Russia, Montenegro, Moldova, Georgia, Serbia, and Ukraine amongst others a reduced visa fee of 35 euros for both short and long stay.
The general visa applicants fees are as follows:
Schengen visa fees
Single entry for 90 days – 60 euros
Multiple entries for 90 days – 60 euros
Children aged 0 to 6 years for 90 days – 0 euros
Children aged 6 to 12 years for 90 days – 35 euros
Transit visa fees
Individual aged 12 and above – 60 euros
Children aged 0 to 6 years – 0 euros
National visa fees
Individual aged 17 years and above – 75 euros
For minors aged 0 to 17 years – 37,50 euros.
Address and Location of Germany Embassy in Nigeria
Ensure you submit your documents and application in person to any of the Germany Consulate Nigeria
Germany Consulate Nigeria, Lagos
Address: 15 Walter Carrington Crescent (formerly Eleke Crescent), Victoria Island. Lagos. Nigeria
Phone:+00234-1-280-9966
Fax:+00234-1-280-9969
Email: [email protected]
Germany Embassy Nigeria, Abuja
Address: 9 Lake Maracaibo Close, Maitama. Abuja, Nigeria
Phone: +00234-9-220-8010, +00234-9-220-8011
Fax: +00234-9-220-8009
Email: [email protected]
BUY OUR EBOOK
EVERYTHING YOU NEED TO KNOW TO IMMIGRATE TO GERMANY FROM NIGERIA IN ONE BOOK.
Migrating to Germany can be a great challenge – one that is worth the challenge too. We've done it and we can help you get there as well.