How Nigerians Can Get a Visa to Madagascar in 2023?
About Madagascar
Madagascar is said to be a country of good luck even being the world's 2nd largest island country at 592,800 square kilometers. Madagascar is a huge island off the south-east coast of Africa. It harbors different species of animals including lemurs which can't be found anywhere else. Beautiful rainforests, beaches, and reefs also add to the beauty of Madagascar.
Its capital is Antananarivo, and near the busy capital is Ambohimanga, a hillside complex of royal palaces and burial grounds. The currency in use is the Malagasy ariary, and the official languages are Madagascar and French.
Types of Visa to Madagascar 2023
The Republic of Madagascar is a country in Africa and can be visited by Nigerians anytime, if the necessary travel documents are arranged including your Madagascar Visa sorted out. There are a lot of Visa that you can get as a Nigerian and a couple of visa types available to intending travels into Madagascar include:
Business visa
Tourist visa
Work visa
Where to Get Madagascar Visa From Nigeria
This is to bring to your notice that there is no Madagascar embassy in Nigeria. Nationals of any country can obtain a valid Visa trial of 30 days upon arrival in Madagascar.
If you're willing to stay in Madagascar for more than one month, an application for a visa from the nearest Madagascar embassy would be required and the only Madagascan embassy close to Nigeria is the Madagascan consulate in Nairobi, Kenya, you would want to establish correspondence with them.
Madagascan Honorary Consulate in Nairobi, Kenya
AACC Building, Westlands, P.O. Box 14205 00800, Nairobi, Kenya
Phone: (+254) 20 445 2410
Fax: (+254) 20 444 3241
Email: [email protected]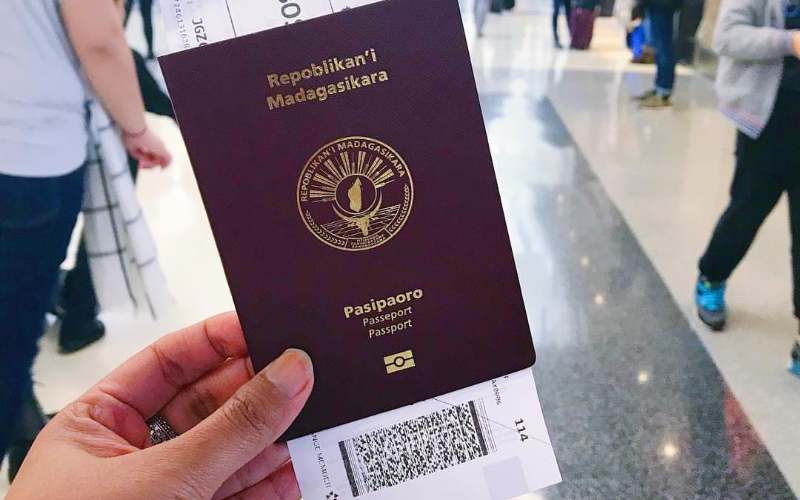 Madagascar Visa Requirements For Nigerian Citizens
The following are required documents that should be provided when applying for a Madagascan business visa as a Nigerian.
Your Visa application form should be completely filled in block letters and signed.
Your recent passport photographs showing a full face with a light background are required.
International passport with a validity exceeding the expected return date, with at least two blank pages.
Copy of the passports data sheet (page on which the photo is located).
Make a copy of any old Visa if available
A cover letter stating your reason of visit to Madagascar
Flight Itinerary with dates and flight numbers specifying entry and exit from Madagascar.
Health Insurance. Proof of health insurance covering international travel.
Hotel reservation for the duration of the intended stay in Madagascar.
A proof of your civil status (marriage certificate, birth certificate of children, death certificate of spouse if applicable).
Proof of legal stay (if the application is not presented in the country of origin).
Proof of sufficient financial means for the period of stay in Madagascar.
If you will be receiving financial support from a host or other sponsor in Madagascar, their bank statement would be required. Please provide a copy of that individual's bank statement. Please note that the invitation letter from your host should specifically state the types of support they will be providing (financial, accommodations, etc.).
Original Business letter, signed by the inviting company on the company letter paper, providing information about the travel purpose.
Proof of previous trade relations between the two companies, if any exists.
Certificate of employment (if employed).
If you are retired please submit proof of your retirement fund.
A certificate from your employer stating/allowing your business travel (if employed).
Trade register excerpt or the like (for self-employed).
Bank statement for the last 3 months.
Proof of group travel (if the travel is going to be done in a group).
Trade License (first issued and present renewal).
Visa fees
IMPORTANT: You should note that you may be requested additional documentation according to each individual case. These requirements above are the only valid guidelines we know of as at the published date of this article. Requirements can be changed and not altered anytime.
For adequate information about how to get Madagascar Visa as a Nigerian and the type of Visa available, please reach out to the right contact above and get your Madagascar visa with ease.