Are you trying to book a flight within Nigeria or an international flight abroad? And you're looking for the best flight booking site in Nigeria? No need to be afraid of being delayed or scammed as we've helped you already with a list of the best 10 flight booking sites for Nigerians.
Booking flights comes very easy especially when you do it on a website or an app with a good user experience. This list of flight booking sites put users' experience in mind as we know you would like to book a flight as fast as possible and seamlessly as well.
List of Flight Booking Sites in Nigeria
1. Travwings.com.ng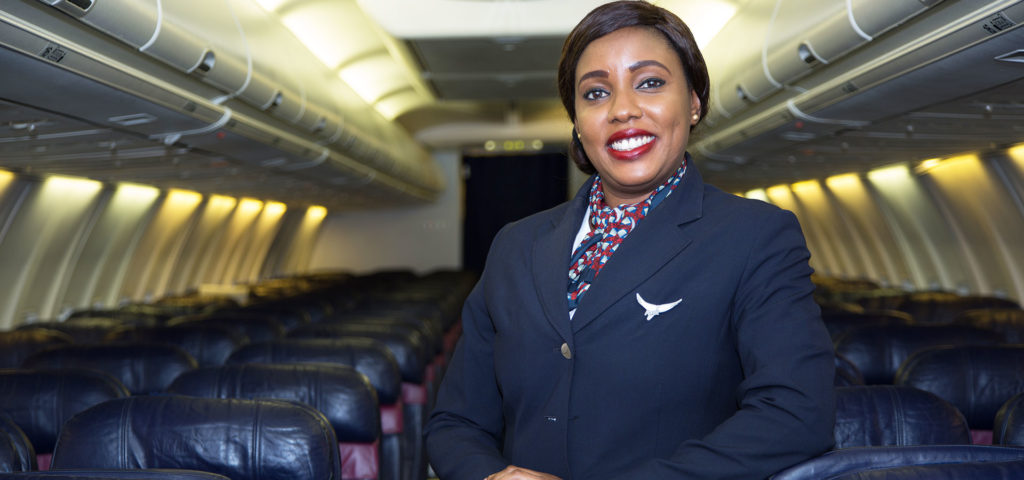 The first agency on our list is Travelwings. They have a working, interactive website, all you need to do is search travelwings.com.ng.
They are always open for business, and tickets for round trips to major cities of the world are always available. Ticket rates begin at a minimum of 200k — a figure that's likely not to put a strain on the family's budget.
It's that time of year again, and it isn't just a frivolity if you're imagining yourself lounging in someplace like Dubai this holiday season.
You can get ready for Dubai, for four nights, and from an easy-on-the-pocket price of 359k. Holiday offers are available at Travelwings to places like the picturesque island of Sao Tome, the heart of Kenya in Mombasa. Travelwings has got the list, good prices and all.
Travelwings and hot deals, that's like a state and its capital – inseparable.
Their top flight deals include from Lagos to Dubai, Lagos to Houston, Lagos to Delhi, Lagos to New York, Lagos to Johannesburg, and Lagos to London— all round trip tickets, no hassles.
What makes Travelwings one of the best flight ticket companies in Nigeria is how convenient you can carry them about, yes, you read that right. Travelwings has an app available on the Android Google Playstore, and also on the Apple platform, making your acquisition of a ticket secure, easy and exclusive.
2. Flight Agoda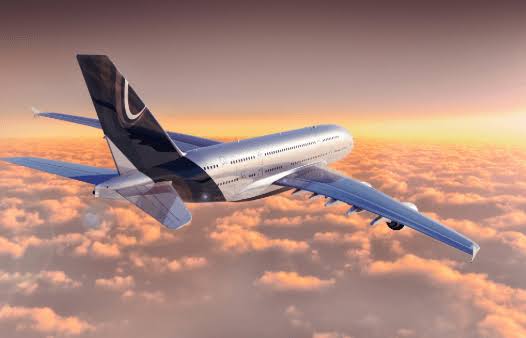 Purchasing your flight ticket this holiday season is as simple as flights.agoda.com.
It's a simple site, and they are all about flight tickets alone. Nothing so complicated else. What'd say about Jack of all trades?
Well, flight.agoda.com is all about tickets, flights, and rooms. On that website, you'll find a single inlet page that lets you pick a city, choose a date of departure — plus return, of course, how many persons you are purchasing for and a real ticket is just one click away.
When you have filled in all this necessary information, just hit the blue strip below on the page and voilà! your flight is scheduled. Agoda.com caters to One-way, Round-trip, and Multi-city tickets.
What's a ticket company without deals?
Flight Agoda has got them; they've got eye-popping deals and discounts that'd put an appreciative grin on your face. Leave ticket arrangements to them while you concentrate on packing for your trip.
From 5% off to Miami beach Florida to 10% off in Seoul, and 8% off in Seattle, agoda.com has got your holiday covered and your finances considered. And they aren't just flattering.
And it deals, and more deals all the way, even though some of them expire in just 2 days! I guess you have to hurry up.
3. Expedia
There is something special about getting your tickets from Expedia, and yours sincerely speaks from experience. Well, you'd have to find out what it is by yourself, and as they are wont to say in this parts, 'for yourself.
Much like most other ticket vendors, Expedia will —as the name seems to suggest— get your tickets, arrange for your flight plus hotel reservations, they'd go a step further and throw in transportation. Expedia is cool like that. They do Roundtrip, One-way, and Multi-city. You can say Multi-everything.
Right on the website, you can search for advanced options for Nonstop or Refundable flights. You can search your preferred airline, economy or coach and this is stretching the advantages a whole lot if you ask us.
Then you may go on and add a hotel, and dump in a rental car somewhere in the whole lineup. They'd let you unlock 42% off select hotels when you book flights on their website, and your discount lasts until your trip starts.
And when you Join Now on the site you get an extra 10% or more off select hotels on Member Pricing.
This weekend you can be out in the Grand Canyon savouring the natural beauty of that rugged terrain and soaking in the beauteous glory of sunsets millions of years in the making.
4. Travelstart.com
Travelstart is also a Nigerian ticket and flight vendor you can trust this holiday season for top-of-the-line service. They pride themselves on low prices for both international and domestic flights, sweet deals, hotel reservations, and car rentals, all on every continent and all at cheap rates.
You can even buy insurance for your visa application, using multiple payment methods you can book quickly and safely, and mix and match different return and departing flights on different airlines.
Travestart is one of the ticket companies that lets you sign up for newsletters. They mean business and they walk the talk. They've got their app on the google play store and apple store. They'd even send you a download link if you're having difficulties getting their app.
Do you need help finding an airline, or suggestions for a holiday destination?
Visit Travelstart.com.ng
5. Wakanow.com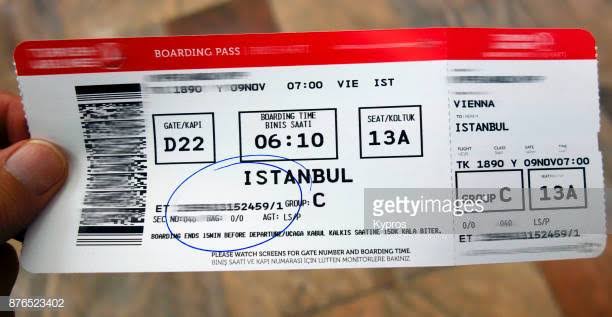 What if we told you you could pay for a ticket to fly to Dubai on an Emirates airline in instalments?
Yes, you could so very much do that, and it's because it is Wakanow, as Nigerian as they come. For the Nigerian, by Nigerians. They have some of the best flight deals on VirginAtlantic airlines.
You could pay as low as N67,227 for a trip from Lagos to Dubai —paying 'small small'. We don't know any other site that can beat this yet. Take our word for it.
They'll book a hotel for you on any continent and so much more. They'd do everything from booking to; visa assistance, holiday packages, and airport transfers.
They'd help you procure an international travel sim so you can keep in touch with loved ones back home, a prepaid travel card so you don't run out of cash and a loyalty program to show you how much they appreciate your patronage.
Feel and experience Nigerian hospitality, firsthand.
6. Travelbeta.com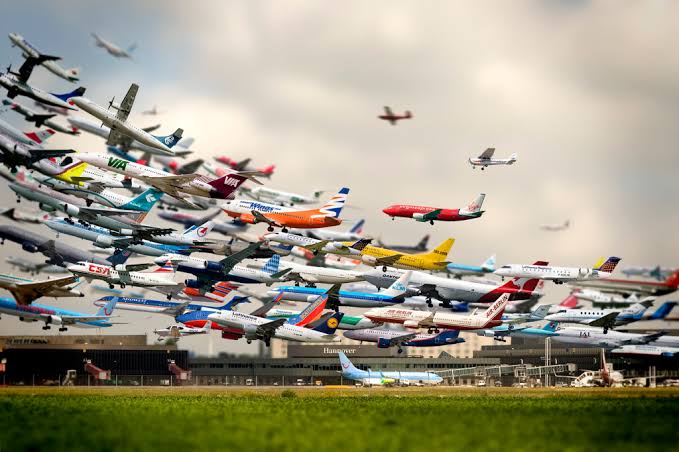 Here is one company that never jokes with their business, nor with their customers. You almost double back on it, asking yourself, 'no, wait, are they Nigerian!?'
Travelbeta is a great ticket company. We'd like to say nobody does it better than them, but you know what, let's not yet. But why are we excited about them? Check the site out, www.travelbeta.com, see and believe.
These folks are great at travel arrangements because they put YOU, the customer, first. A pop-up greets you on the site requesting to know 'what would make you use Travelbeta more often'. We think that's halfway through for a successful customer relationship. Don't you?
Travelbeta offers all the pecks just like the rest do but as everyone knows, every business wants to set itself apart from the crowd.
So what sets the folks at Travelbeta off as a good place to reserve your flights? They are with you all the way from your visa approval to the moment when you are sitting under that palm tree with a glass of something cool and tangy on that beach in Miami, Florida.
Their unwritten motto is customer first. Like some other flight agencies, they'd offer hot deals, cheap fares, and hotel reservations and oh, they would let you make your reservations and then pay later, over a period of months, as it suits you.
They let you see all the available flights on their website and the days on which they'd be. Make inquiries at travelbeta.com
7. Flyaero.crane.aero
This company is owned —presumably— by aero contractors, one of the airline giants in Nigeria. And it's alright because they aren't playing around too, what with the very wide range of flying you could do with them.
From offshore helicopter conveyance to local and international travel by airline.
The site is pre much sparse for details. You simply sign up for points and make reservations. What did say about the giant who didn't need to announce himself?
Well, there you have your giant in the flight movement. They seem to have nothing to prove, just fly with aero is all.
8. Travel.jumia.com
We bring you another giant in the business of procurements.
We are certainly aware that not everyone knows that this online shopping mall doesn't only sell mobile phones, household items, and ladies' shoes.
That is why our list is not complete until we have shimmied Jumia somewhere between the other heavies in the business.
So Jumia sells flight tickets alongside the latest washing machine? You bet they do.
Jumia travel website is much like the one where you buy phones in its simplicity; hotels, flights, packages, dream deals, they have it all.
You can find and compare flights, and book and buy your ticket using their app which is on the google play store alone.
Jumia Travel will help with suggestions on choice destinations to go on holiday. Their experts are on hand to point you in the right direction; in Africa, Jumia suggests Nigeria, Kenya, Ghana, Morocco, and Egypt. Dubai, Johannesburg, London, New York, and Atlanta happen on their list of worldwide destinations. And the site is www.travel.jumia.com
9. Skyscanner.net
Skyscanner is undoubtedly one of the best airline vendors. They have their office in Edinburgh, UK.
They provide airline services for travellers from outside of Nigeria who are vacationing in the country and those seeking to go on holidays outside the country.
You'd unlock a special discount on hotels when you book a flight with them. They are the only online vendor with a map spread across their web page for when you are undecided about where you need to go, they understand the importance of visuals.
They let you see beforehand, the flight, the hotel, and the car hire, from the beginning you already know most of what your itinerary will feel like. And that's a big help for travellers, you are prepared not only for jet lag but also for the comfort of the route through your holiday city.
Skyscanner's efficiency is apparent in the fact that on the web page you can find all the prices every day for the whole month of August, for flights from Lagos to New York.
10. Kissandfly
We had to look beyond the peculiar name of kiss and fly, to find that this company promotes knowledge and proficiency.
They know exactly what they are all about —educating the prospective traveller so he can, in turn, make the best choices. Smart marketing, you'd agree.
All popular destinations on this site are from Abuja mostly, and the figures are usually in American currency.
They step a little further in their education by letting you see top airlines and their ratings. We especially love the four tips on buying tickets.
They are really quite helpful. It doesn't matter if you are a veteran vacationer or you are just starting out, there is something for everyone.
Visit kissandfly.ng for more information.
Conclusion
Booking flights comes easy when you do it on the right website or app. You can go ahead to book your next flight with any of the websites listed above.
Good luck with your flight. If you have any questions or need to make any enquiries, do not hesitate to contact us using the comment or contact us form.