Discover the top Italian restaurants in Salt Lake City that will make your dining experience extraordinary. Whether you prefer an upscale setting or a cozy family-style joint, these places offer genuine Italian cuisine that will surely impress. Share your favorite spot in the comments as our list keeps evolving. Mangia!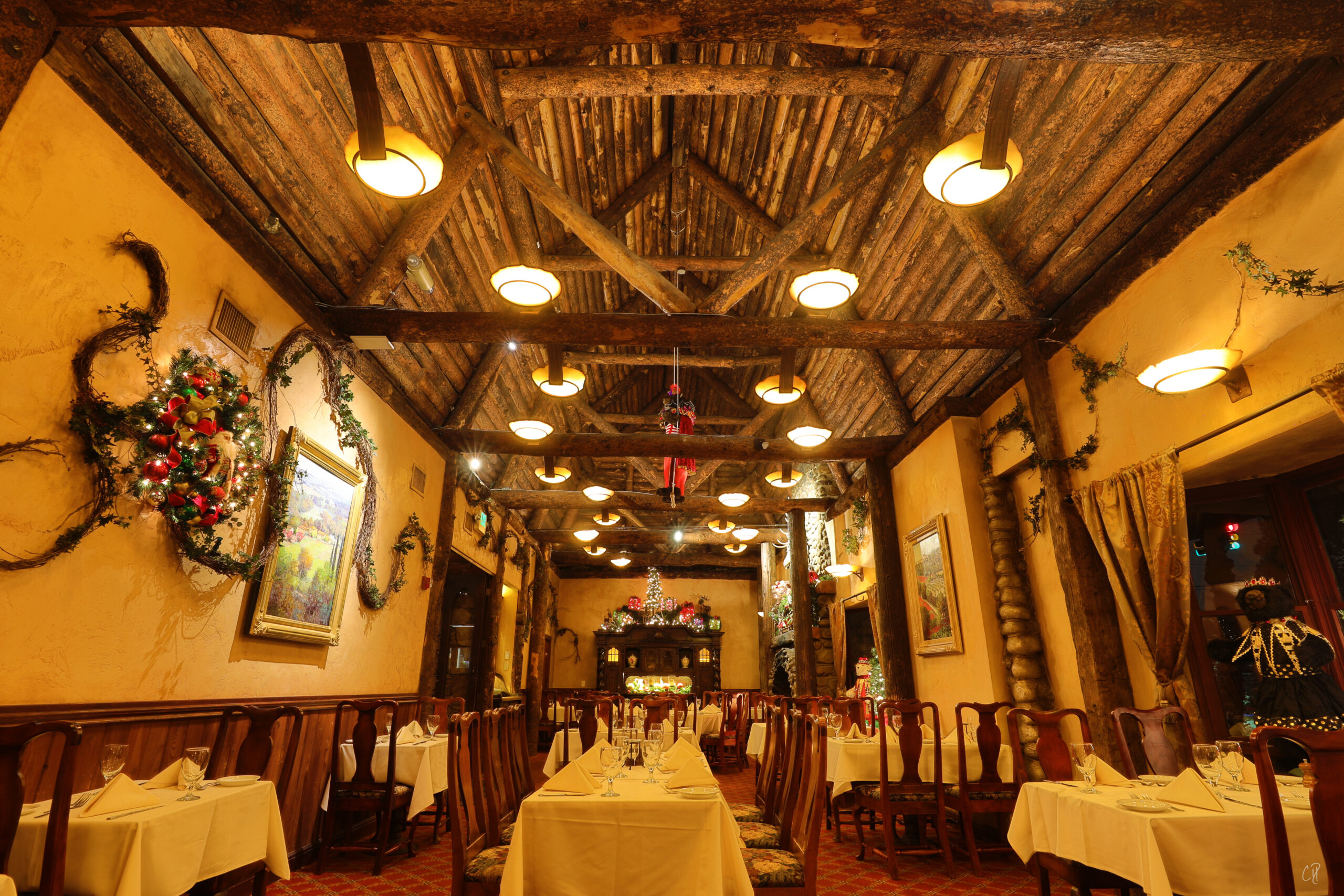 Italian Restaurants in Salt Lake City
These are the top restaurants in Salt Lake City popular for delivering sumptuous Italian cuisines:
1. Caffe Molise
Looking for the best independent restaurant in Salt Lake City? Caffe Molise is a downtown gem with delicious seasonal and regional Italian cuisine. Chef Fred Moessinger's focus on fresh ingredients ensures mouthwatering dishes like Pappardelle Al Sugo and the city's finest Tiramisu. Conveniently located near the Salt Palace and entertainment venues, it's perfect for business dinners or a night out. Don't miss their wine bar, BTG, for pre or post-dinner drinks – the finest in the city!
Address: 55 W 100 S, Salt Lake City, UT 84101
Contact: (801) 364-8833
Website: www.caffemolise.com
2. Stanza
Stanza is one of the best Italian restaurants in Salt Lake City. Chef Jonathan LeBlanc's contemporary approach to traditional Italian dishes leads the way in this restaurant. Notably, all the pasta served is freshly made in-house, thanks to a dedicated pasta chef on staff. Stanza is a must-visit spot if you're looking for beautiful cuisine served in a stunning space.
Address: 54 E 300 S, Salt Lake City, UT 84111
Contact: (801) 746-4441
Website: stanzaslc.com
3. Celeste Ristorante
Celeste Ristorante, located in Murray, Utah, is named after Paolo Celeste. This restaurant is renowned for Michelangelo's restaurant in Sugar House. Returning with a Tuscan-inspired menu, Celeste Ristorant offers beloved rustic dishes.
Address: 5468 900 E, Salt Lake City, UT 84117
Contact: (801) 290-2913
Website: celesteristorante.com
4. Stoneground Kitchen
Looking for authentic Italian cuisine with a touch of rustic charm? Stoneground Kitchen in downtown SLC is the place to be. This award-winning local favorite offers thin crust pizzas, fresh pasta, and delightful rustic Italian recipes. The upstairs outdoor patio provides a perfect ambiance to enjoy its excellent wine list. Don't miss the braciole crudo, a fantastic start to a delightful meal.
Address: 249 E 400 S, Salt Lake City, UT 84111
Contact: (801) 364-1368
Website: stonegroundslc.com
5. Osteria Amore
Introducing Osteria Amore, an upscale Italian restaurant taking over the former location of Aristo's, Salt Lake City. Say goodbye to the Greek menu and welcome the new fine-dining Italian experience. Osteria Amore ranks fifth among the ten best Italian restaurants in Salt Lake City.
Address: 224 S 1300 E, Salt Lake City, UT 84102
Contact: (385) 270-5606
Website: osteriaamore.com
6. Ghidotti's
Ghidotti's, located in Park City, is a delightful Italian restaurant by Bill White, inspired by his mother's cooking. The menu blends cherished childhood memories with exceptional dishes. At Ghidotti's, expect excellent service, a luxurious ambiance, and an impressive wine selection. Ghidotti's is a go-to place for solid cooking in the mountains.
Address: 6030 Market St, Park City, UT 84098
Contact: (435) 658-0669
Website: ghidottis.com
7. Bartolo's
Bartolo's also falls among the top Italian restaurants in Salt Lake City. This restaurant is a culinary gem with two locations in Park City and Salt Lake City. You can feast on Bartolo's creative modern menus featuring rustic pasta dishes, seasonal entrees, and unique appetizers. Bartolo's opens seven days a week for a delightful dining experience.
Address/Contact 1: 1270 1100 E, Salt Lake City, UT 84105 | (801) 410-4606
Address/Contact 2: 1241 Center Dr, Park City, UT 84098 | (435) 604-0608
Website: bartolos.com
8. Veneto
Meet Marco Stevanoni, the former Italian wine broker who brought a piece of his Northern Italian roots to life through Veneto. Veneto restaurant showcases the authentic flavors of Verona, featuring ingredients like rice, vegetables, and polenta paired with meat, fish, or cheese. Don't miss Veneto's specialties: risotto, fish, game, and pandoro. With Marco's wine expertise, expect an exceptional wine selection too!
Address: 370 East 900 South, Salt Lake City, UT 84111
Contact: (801) 359-0708
Website: venetoslc.com
9. Carmine's
Carmine's is one of the best Italian restaurants in Salt Lake City. This is a restaurant in Cottonwood Heights. Carmine's is renowned for its authentic Neapolitan pizzas, pasta, sauces, and side dishes. Chef Carmine, hailing from Naples, Italy, oversees the culinary delights, ensuring a true taste of Italy in every dish.
Address: 2477 Fort Union Blvd, Salt Lake City, UT 84121
Contact: (801) 948-4468
Website: carmines.restaurant
10. Settebello
At Settebello, a downtown pizza restaurant, they specialize in Pizza Napoletana. Settebello's thin-crust pizza is made with soft dough, cooked rapidly in a wood-burning oven, giving it a pliable finish and char marks. The authenticity is evident in Settebello's ingredients, sourcing flour from Napoli and Parmesan from Modena. Settebello's ovens are handmade and imported from skilled artisans in Napoli.
Address: 260 S 200 W, Salt Lake City, UT 84101
Contact: (801) 322-3556
Website: settebello.net
Conclusion
Embrace the flavors of Italy right here as you discover the ten best Italian restaurants in Salt Lake City. Each restaurant offers a unique take on authentic Italian cuisine, from traditional Italian dishes to modern Italian dishes. Buon appetito!