Are you looking for the best Italian food in Baltimore? Look no further! Italian restaurants in Baltimore offer a delightful dining experience with various flavors and dishes. From authentic pizzas to romantic dinner packages, these restaurants have it all. The chefs ensure that each dish reflects the true essence of Italian cuisine. So, if you're craving Italian food, don't resist the temptation to visit one of these fantastic spots.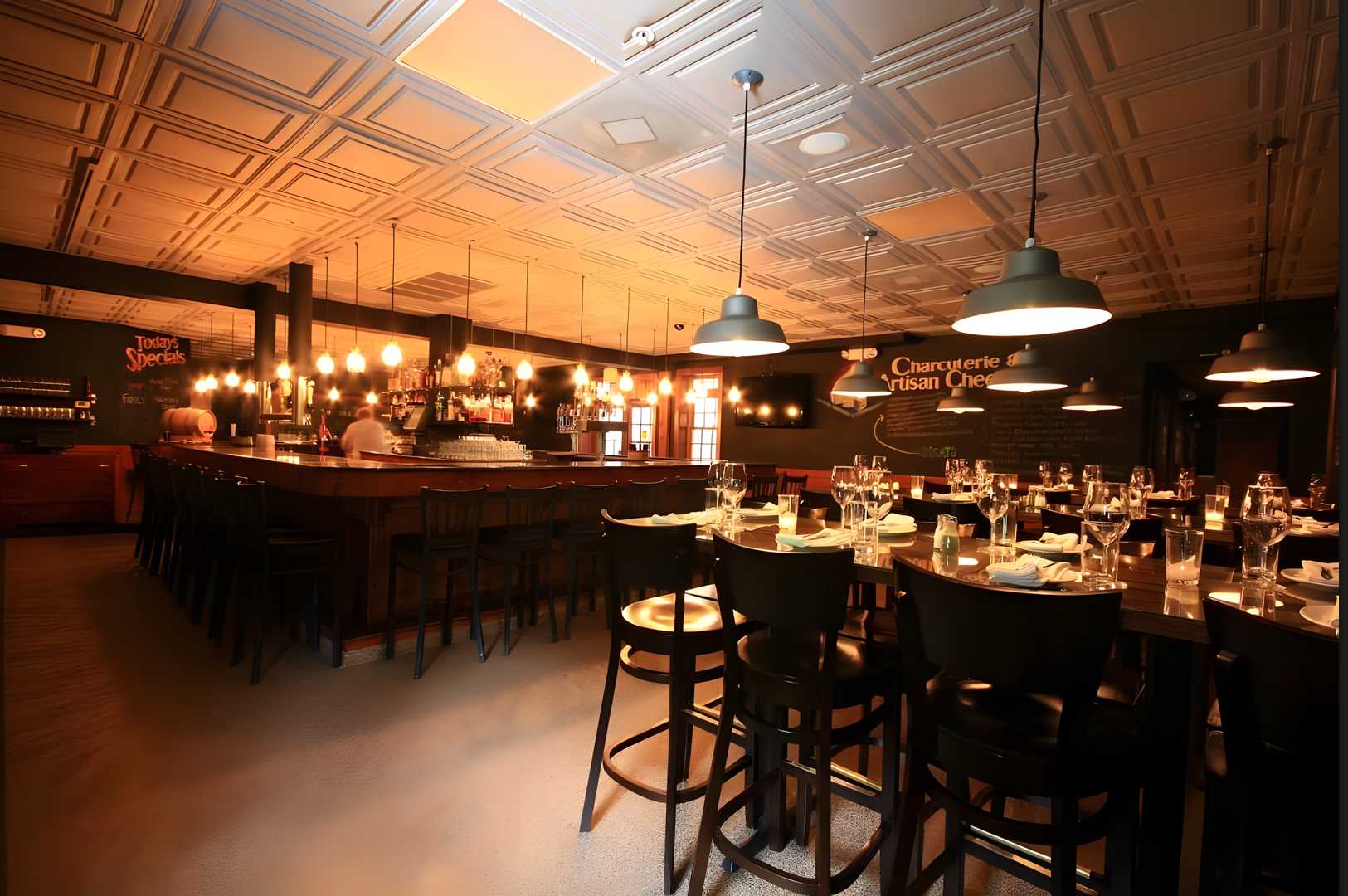 Italian Restaurants in Baltimore
Below here are the ten top restaurants in Baltimore well-known for providing delicious Italian cuisine:
1. Cosima
Are you looking for the best Italian restaurant in Baltimore for a special occasion or a romantic dinner? Look no further than Cosima! This restaurant offers fresh Mediterranean cuisine from Sicily, expertly crafted by Chef Donna Crivello.
You can try Cosima's unique dishes, like Pizza A Costine Corte. Also, you can enjoy the beautiful outdoor patio with a view of the historic Jones Falls. With delicious traditional flavors and a scenic location, Cosima is a must-visit for foodies and couples alike. However, Cosima tops the list of the ten best Italian restaurants in Baltimore.
2. La Scala Ristorante Italiano
La Scala Ristorante Italiano in Baltimore's Little Italy is a unique 5-star upscale Italian restaurant. This restaurant provides a delightful blend of traditional and modern Italian cuisine, like the exquisite Vitello E Gamberi Baltimore dish.
Perfect for hosting special events with its spacious dining area and private event room. Take the chance to savor their elegantly prepared meals with incredible cocktails and wine tasting.
Address: 1012 Eastern Ave, Baltimore, MD 21202
Phone: 410-783-9209
3. Dalesio's Of Little Italy
Dalesio's Of Little Italy is one of the best Italian restaurants in Baltimore. This restaurant boasts elegant dining areas and private rooms. Dalesio's Of Little Italy's setting is perfect for casual fine dining and hosting business dinners or special events like Thanksgiving dinners.
You can indulge in the best of Northern Italian dishes, locally sourced delights, and delicious seafood specialties. Experience romance in the open-air first-floor dining rooms, accompanied by an extensive wine list to enhance your dining pleasure.
Address: 829 Eastern Ave, Baltimore, MD 21202
Phone: 410-539-1965
4. Sabatino's Italian Restaurant
Step into Baltimore's cozy Sabatino's Italian restaurant in Little Italy. It has delighted locals and tourists for almost seven decades with delicious Italian dishes prepared by Chef Culotta and Renato Rotondo.
Critics and customers praise Sabatino's delicious meals, making it an excellent spot for an intimate dinner with loved ones. However, Sabatino's Italian restaurant ranks fourth among the ten best Italian restaurants in Baltimore.
Address: 901 Fawn St, Baltimore, MD 21202
Phone: 410-727-2667
5. Birroteca Baltimore
Birroteca Baltimore is located in the heart of Hampden. This Italian gem embraces a comforting "home away from home" ambiance, crafting unique dishes from locally-sourced ingredients.
A favorite among many, Birroteca delights guests with refined yet familiar flavors, making every meal feel like a cherished family gathering. To top it all off, beer enthusiasts will rejoice in the diverse selection of 20 craft beers to complement their culinary experience.
Address: 1520 Clipper Rd, Baltimore, MD 21211
Phone: 443-759-5178
6. Cinghiale
Cinghiale, a renowned Italian restaurant in Baltimore, stands out with its award-winning wine list and exceptional Italian dishes. The place exudes a casual yet sophisticated ambiance with modern Italian decor.
Chef Cindy Wolf's focus on local, fresh ingredients results in incredible culinary delights. Personal favorites include the pasta, Grilled Berkshire Pork chop, Grilled Elysian Fields Lamb leg with Prosecco, and Zardetto wine. However, Cinghiale also appears among the ten best Italian restaurants in Baltimore.
Address: 822 Lancaster St, Baltimore, MD 21202
Phone: 410-547-8282
7. La Tavola
Indulge in Chef Carlo Vignotto's delicious Italian specials at La Tavola, featuring freshly baked focaccia, garlic-infused meals, veal, pasta, and seafood dishes. The restaurant offers contemporary Italian cuisine and is conveniently near Baltimore's Charn'static mile. Don't miss the chance to savor your meal on their lovely outdoor patios, embracing the open-air ambiance and delightful weather.
8. Sotto Sopra
Discover Baltimore's pride, Sotto Sopra, near Harborplace on Charles Street. Sotto Sopra is also among the ten best Italian restaurants in Baltimore. You can experience locally sourced produce, delicious Italian dishes like risotto and roasted meats, plus irresistible handmade pasta and chicken salads—all at affordable prices for an upscale experience. Don't miss this restaurant's culinary delights! Book your table now.
Address: 405 N Charles St, Baltimore, MD 21201
Phone: 410-625-0534
9. Amicci's of Little Italy
Amicci's, a beloved casual eatery and bar since the 1990s, is famous among locals for its affordable Italian dishes and fantastic happy hour. Its proximity to the National Aquarium makes it a popular choice for locals and tourists. Don't miss Amicci's of Little Italy's delicious pasta and fresh seafood – you'll be hooked and want to return for more.
Address: 231 S High St, Baltimore, MD 21202
Phone: 410-528-1096
10. Café Gia Ristorante
Café Gia Ristorante, a Sicilian-inspired eatery in Baltimore, reflects the Aquia family's passion for creating a warm, familial atmosphere. With a menu boasting delicious Sicilian dishes like Burrata and Lasagna Di Giada, Chef Gianfranco Fracassetti ensures a delightful dining experience. Café Gia Ristorante is famous for its artistic menu and authentic flavors.
Address: 410 S High St, Baltimore, MD 21202
Phone: 410-685-6727
Conclusion
Explore the delightful world of Italian restaurants in Baltimore, where you'll be treated to various mouthwatering cuisines and immersed in the rich culture and heritage. Each meal is a true delight, from classic handmade pasta dishes to innovative modern creations. Take advantage of the best spots in Little Italy, and enjoy a hearty breakfast during your visit!