How To Work Remotely For Companies Abroad while you are in Nigeria.
First, working under a boss can suck!
Two months ago I came across a colleague whom I had not seen in years at the bust stop. I was waiting to catch a bus, he was not. He was leaning out of a Golf Volkswagen, buying a paper from the vendor. I was not so sure it was him but I kept my eye out. I was about to dismiss him entirely when he grinned at me. I was right all along.
We got talking – my bus all but forgotten – and I got to know why I did not recognize him at first.
Dude was doing so well he had gained some more flesh, he looked happier and smiled more. And from all appearances it was not just him that was smiling, his bank account was too.
We had both grinded at the same firm for some years, he was in the IT section at the time, he got transferred to a different part of the country and one day he called to say he was quitting.
That was the turning point in his career. He told me he struck it big when he started working remotely. That was the first time I heard the concept of working that way.
Working remotely beats the conventional employment in many more ways than we can recount here.
But first, we would like to say to begin working remotely one needs the mindset of an independent career person. You have to understand what you have to gain or lose, as the case may be (we'll talk more about this later on) and how much work one is willing to put into self-realization.
For most people, working under a boss in the conventional way sucks. And that wake-up call is all the push they need to ball.
You would realize soon enough that you can accomplish more with your skill, your life when you work remotely.
How to work remotely for companies abroad while in Nigeria
Can You Walk The Talk?
When Xerxes and his horde knocked on the doors of Sparta, the emperor sent off a letter to the King saying if he captured the city he was going to burn it down and take all the women as slaves. A one-word reply came back to Xerxes, it said: "If ".

The Spartans meant every tone of that one-syllable word considering how events turned out.
If you are going to ditch your suit and your 9 to 5 job, you have got to be ready to do the work, walk the talk. Working remotely looks appealing but you need the following things to get more out of it than your conventional job.
What You Really Need?
The Skill
If we are going to be honest, working remotely in Nigeria is still a growing alternative. And the skills that are usually sought is still restricted.
Not every type of job can be done remotely. Hence you are advised to do thorough research in order to ensure that you would be hired before balling out of your present job.
Now a quick tip from my colleague here is this:
Tap from the experience and customer/client base that you already have in your present job. If for instance, you are good at what you do, you would probably have developed a healthy level of relationship with your present clients where you work if you are, say, a web developer. Or some other IT problem solver.
You would want to take that relationship further by spreading your arms around; this means talking about what else you could do for them outside the solutions your present firm provides. Well, when you do this there is a possibility that without overreaching you would be able to start your own thing with at least three clients who can refer more people.
In Nigeria, most Telecommunications company have staff that works remotely, from their home, even in their bathrobes. Yes. Picture this guys or women, sitting at their table, laptop light in their face and a cup of caffeine-laden brew steaming beside them. Or that lady all by herself on the park bench, tapping away at her keyboard, earphones, and mouthpiece and talking. She could just be an MTN customer care official. Absolutely.
There is a subsector of skill owners that the Nigerian society is yet to celebrate and espouse: those in the arts and humanities, and writers. Especially writers. Writers of any genres can get steady work doing it remotely. At the end of this article, you can find sites where they can get jobs.
But as every Nigerian who is really Nigerian knows, your skills alone will not get you that dream work (DreamWorks, haha.). You certainly need other things.
With a writing skill, for example, one can do the following:
Copywriting
Writing articles about things you are passionate about for others and getting paid for it. A good place to get this sort of gig is freelancer.com.
Virtual Assistant
This is a job that can be done remotely too; email correspondence, answering Skype phone calls, data entry, and updating websites.
Social Media Marketing
This also does not require that you move. It can be done from anywhere in the world. It involves advertising and selling products for companies. There so many tools that can be used to do this, Facebook is one, Instagram also.
The Tools For Working Remotely In Nigeria
A laptop
Now that colleague of mine who now drives a Golf Volkswagen told me about a dude who sacked his boss. He was brave, he had the skill. So he sent in an application for a job opening he saw on Jobberman.
He got booked for an online interview on Skype. He was using a device that did not support the app and he lost the job. I imagined that someone who was not necessarily more skilled would get that job because they had a better tool: likely a laptop.
So guys, get a laptop. And if not a laptop, some other device that works well and can support clear transmissions. If you are going to work remotely, you would be required to share real-time information, receive feedback and communicate generally with a team. It is fun that way.
Electricity.
Friends and neighbors, this is an issue that every Nigerian seeking to work remotely must consider.
You would have to worry about and get your own electricity needs, not your employer. Your employer is probably thousands of miles away in Johannesburg, his feet stretched out on his office table and being cooled by air-conditioning that never goes off. But you, you are here in good old Nigeria, your employer is not responsible for your electricity, you are.
So get a generator set. Or get an accommodation, if you can, in a location where they enjoy at least 20 hours of power supply (or maybe 10?). Or hey, get an MTN Lumos.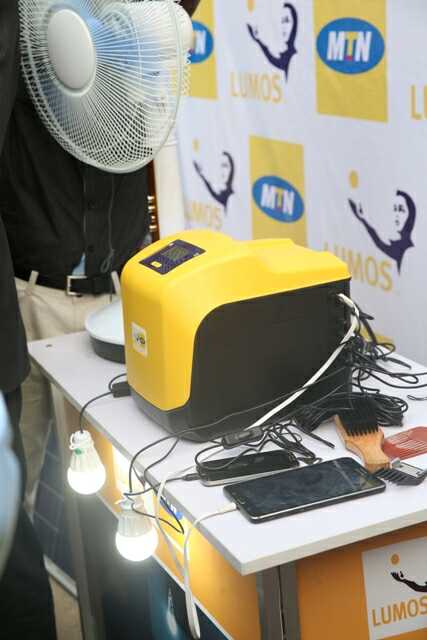 The Market
In Nigeria we often add this phrase in a discussion: if you know, you know. And if you don't? Well, then you don't, simple! So you would have to know where to put that basket of yours that you have your eggs in. Here we are talking about knowing where to search for employers willing to let you work remotely.
Here you would need the internet to help you. There are numerous sites where you can find employment, all you have to do is run a search on the keyword, "work remotely". You will be surprised at what you find, the volume of companies looking to employ remote workers.
Shoot, these companies want to dispense with having to pay for office space, pay you allowances for things like transport, health, hazard, and over time.
All that is on you, but it is not a snag if you are working from the comfort of your country, county, street, and your bedroom. You really control much of your condition and environment, so why not, friends and neighbors?
The following are fine sites where an aspiring job seeker can find employment working remotely.
Jobberman.com
Careers24.com.ng
Ngcareers.com
Employmentnigeria.com
Joblistnigeria.com
Upwork (for writers)
Fiverr (also for writers)
And many more. Make it your aim to be patient, and thorough in your search. Nothing good comes easy, they say, and if there is a road without obstacles, it probably does not lead anywhere important.
So we encourage that you take care to find something that you are passionate about, something that you are really good at, that gives you an opportunity to widen your scope and career while challenging you to do more with your potential. Whatever floats your boat, really.
Lastly, You Need A Plan
Why are we talking about a plan right at this point, should we not have mentioned it in the beginning? Bright question. Well, it is simple, really.
We believe that by now, you know what you want, what sort of job really makes you perspire for action. After getting in place all the aforementioned, you have scoured the internet and have found companies you would like to send your application to then it is time to ask yourself questions like:
What are employers looking for?

Do I fit into the profile?

Just what is required of me to meet the requirements?
Answering these questions and others may help if you do clinch an interview. Researching the prospective company may provide an idea of the philosophy of the company.
And some companies do provide information about what they stand for, their ideologies and views on the webpages. Independent reviews and critics also come in handy most times.
Armed with this information you are ready for your interview. Wear something neat, not bawdy, and if you present a strong personality on your interview, your chances go up a notch.
Planning does not preclude being realistic with your expectations. Working remotely has its own downsides. A deadline can be difficult to meet when you are working alone, in the warmth of your home.
You would have to contend with a backlog of work if you are someone who has a habit of procrastinating. And if you are required to work with a team it becomes even more challenging.
The cozier your work environment, the more likely you would develop consequent problems of a sedentary lifestyle.
You need a plan in this regard as well. Will you get regular exercise? How many hours are you willing to sit at a desk without physically harming yourself? What type of exercises will you engage in?
We wish you good fortune in your quest on how to work remotely from Nigeria.