There are many horrible experiences people can tell about how they missed their flight at one point or the other and the most thrilling is how it happened and what exactly delayed them.
We've heard scenarios, where someone is either stuck in traffic or his/her alarm clock, did not go off. And some other occurrences that can give you a thousand jolt of shock when you realize you are going to miss your flight. 
But do you know that there are some immediate steps you can take (you should take!) that can give you hope and a sigh of relief. 
In this article, I will show you the exact things to do to get your travel plans on track once you notice that you are going to miss your flight. 
I want to hope that you are not in such a position while you read this because time is no longer at your side. 
It is okay to freak out once it dawns on you, afterward you should take heed to the following things I will show you now. And your journey through the air is reassured according to the flight booked. 
We can not control everything that happens to us. It is sometimes natural to miss one's flight. But what should one do afterwards?
I have curated these tips which will help you. And let's jump into them the right way.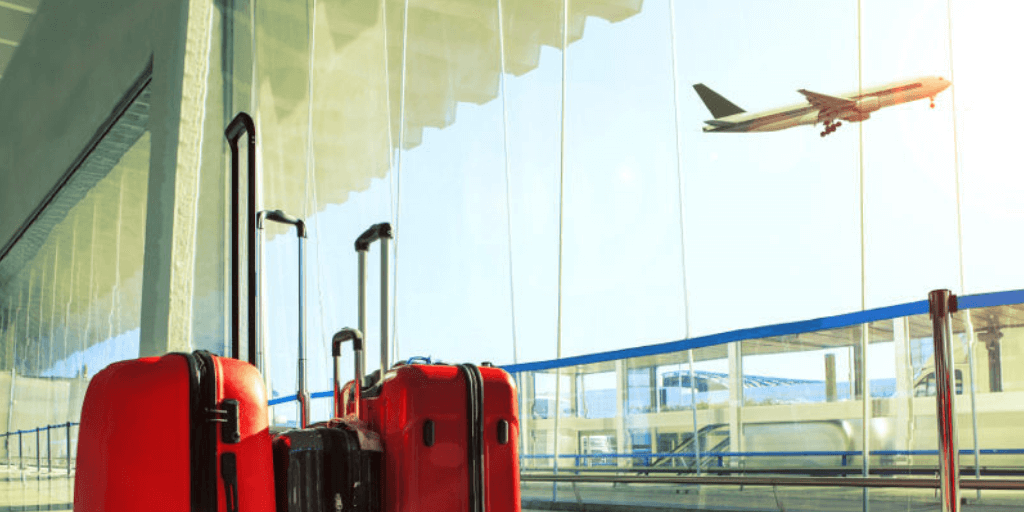 What to do if you missed your flight?
Let me first spell it out to you that there are no certain guarantees as to how various airlines handle this scenario. This is why fastlagos.com will advise that travelers spend extra to invest in travel insurance to prevent any hassle. 
Understanding the airline Terms and Cons is always important too. 
Having said that, let's get down to the exact things to do when you notice you will miss your flight. 
Require for the airline policy as regards missed flights from your airline's representative
Like I just mentioned, different airlines and their policy in matters like this. That is why this is the best first approach when you want to fix things. 
For example, some airlines will ask you to make payment in the difference between the new and old flight. And some, can only require payment for the rebooking fee. 
However it is, have it in mind that excess charges will never be waved.
See that you are put on the standby list for the next available flight with the same airline
I know how some people get so worried that they forget how polite they sound when communicating with the airline officials. You need to be calm and explain your plight. I asked to be put in the next available flight with the same airline. Do you know there are various flights that head to a similar destination and having your name among the list will give you a sigh of relief? 
I can also suggest that you go online and compare the price and time to spend if you are to opt for an alternative flight. You can compare the price of various flights to destinations HERE. 
Remain at the airport.
I want to believe this is needless to say, really!
After booking an alternative flight, I will advise you to stay at the airport while you wait for your next flight. 
Hotels have been made available around the airport for you to stay if your waiting time is above 6 hours. It is highly advised to stick around to prevent such delays from happening again.
Other people may begin to tell you a long novel on how to avoid or act towards missed flights. But if you take these steps I've mentioned above seriously, you are assured of your travel that day! 
Let's run through a few question that most people frequently ask about missing flights. 
When you miss your flight, what happens to your baggage? 
It is important to get in touch with a representative from the airline who you booked with as soon as you can. 
And here I'd need to advise you to get baggage insurance especially on long trips where delay or loss of baggage is likely.
If you missed your connecting flight and your luggage was on that flight, your luggage would be tracked and held down by the representative 
The last thing you want is allowing them to get to the security at the other end of the luggage conveyor belt. 
Is there are a refund when a flight is missed?
There is none of such. Since it is your responsibility to board within the time provided, failure to do so will not attract any refund. 
I understand the situation that has kept you delayed and missed your flight, but bare it at the back of your mind that there is no refund. Except the unusual happens (Which is always about some airlines who wave at unique instances)
In addition, Passengers who missed their flight may receive discounted prices for the next flight they'll be booking. 
Nobody will want to miss their flight and there are ways to prevent that. There is more to reaching the airport on time as traffic may be a stumbling block but I am sure that the information I've shared with you will help you get your travel plans on track. To avoid these worst scenarios, here are the things to do in order to avoid missing your flight next time:
Take care of immigration stuff

Prepare for the travel in advance

Reach airport well in time, like 3 hours before boarding

Keep time at the airport

Follow instructions from airline officials 

Know your body. Keeping an alarm may not just be your thing. 

Don't hesitate to Ask for help from officials when things happen.