England's overtime has earned to be one of the charming and heart-melting places in the world. England countryside is also known as the UK countryside is outstanding for awesome architectural designs.
A tour to one of these countrysides may as well be one of the experiences you have wanted to feel.
However, if you have been in search of the best places to actually spend your vacation or relax, then this list of 20 England countryside might be a good guide to making the best choice for you.
Most Beautiful Places in England countryside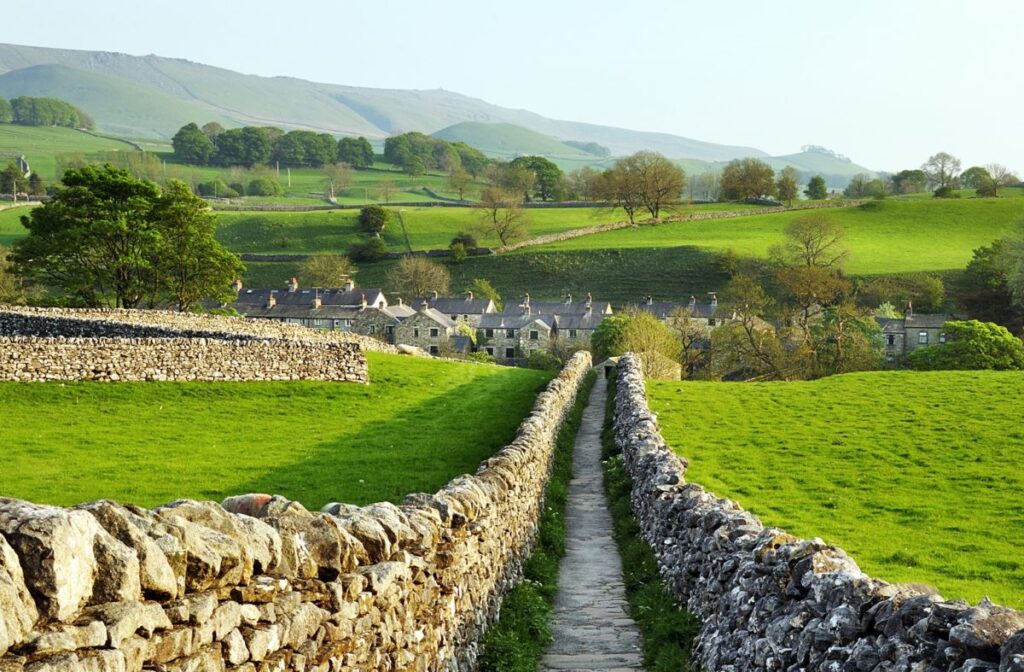 Yorkshire Dales
Among the countryside in the United Kingdom. Yorkshire Dales is popularly known for its mighty castle, one of those kinds that you surely will find attractive.
This area in the UK is blessed with an atmosphere that is so peaceful and calm, its destination is decorated with dry stone walls and barn, beautiful and calm towns could be sighted there.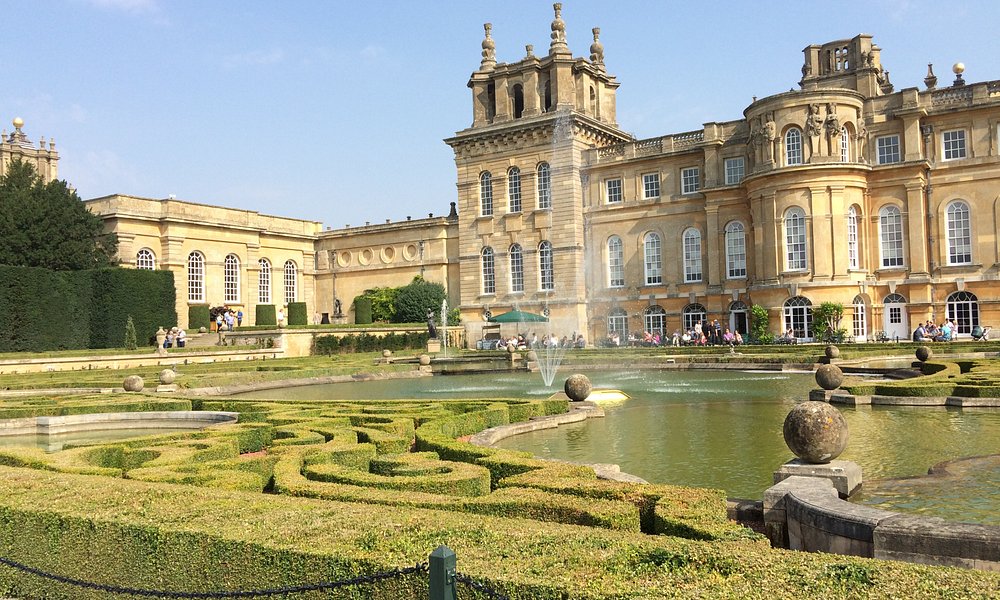 Oxfordshire
Located in the southeast region of the United Kingdom, a destination that is well remarkable for rural pleasure.
This avenue allows for a personal sweet memory treat because of its naturally attractive atmosphere. Some areas there include; Oxford university's main research library, Bicester village, and so on.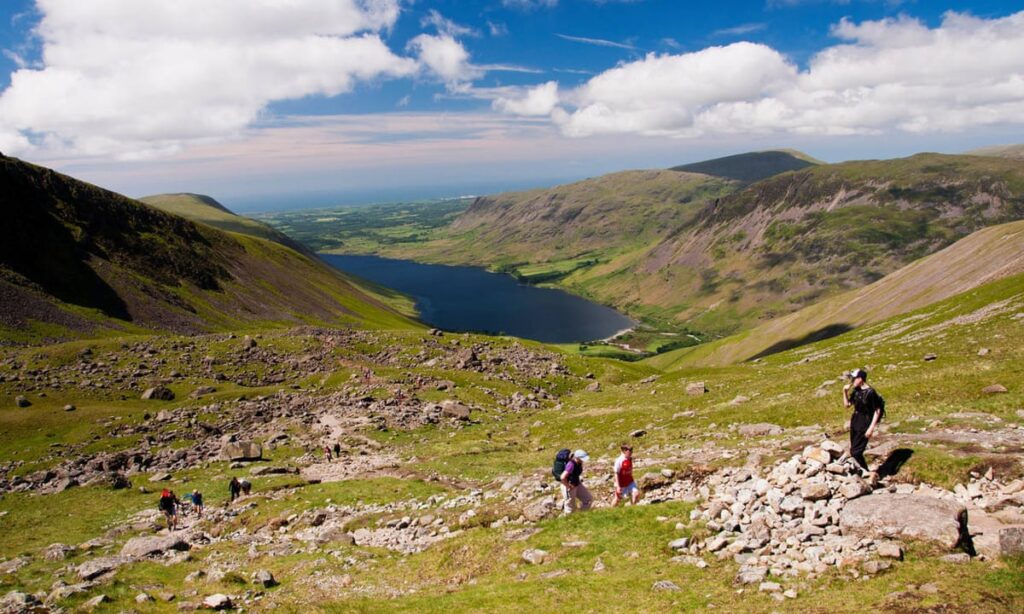 Lake District
This place is also known as Lakeland or lakes. Located in the north-west of England and blessed with more of a hill and mountains to climb.
This is a major countryside in the united kingdom you should try visiting on your next trip. You might as well engage in some mind-blowing activities when you pay more attention to visiting towns like Ambleside and Keswick.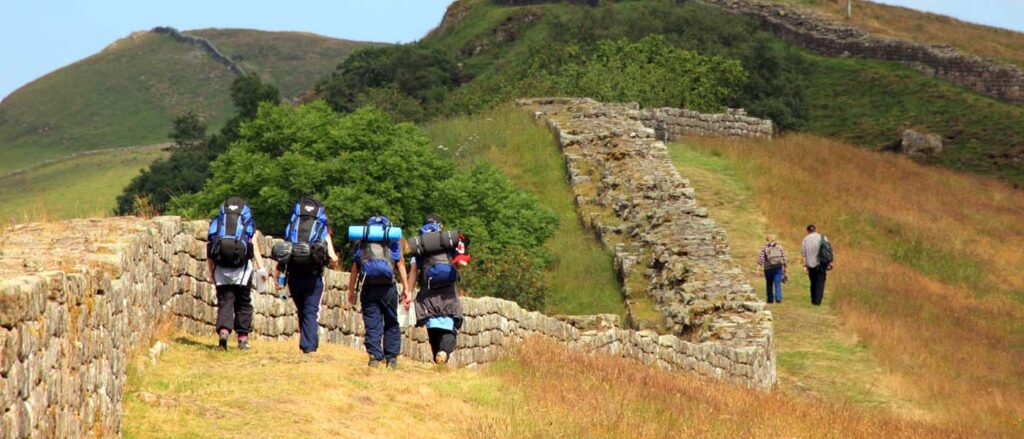 Hadrian's Wall country

 
This place is popularly known as Vallum, roman wall or Pict's wall country which is well loaded with olden intent and pictures, built as a result of the force of about 15,000 men within six years.
You can visit villages like the roman castle and Vindolanda at this destination.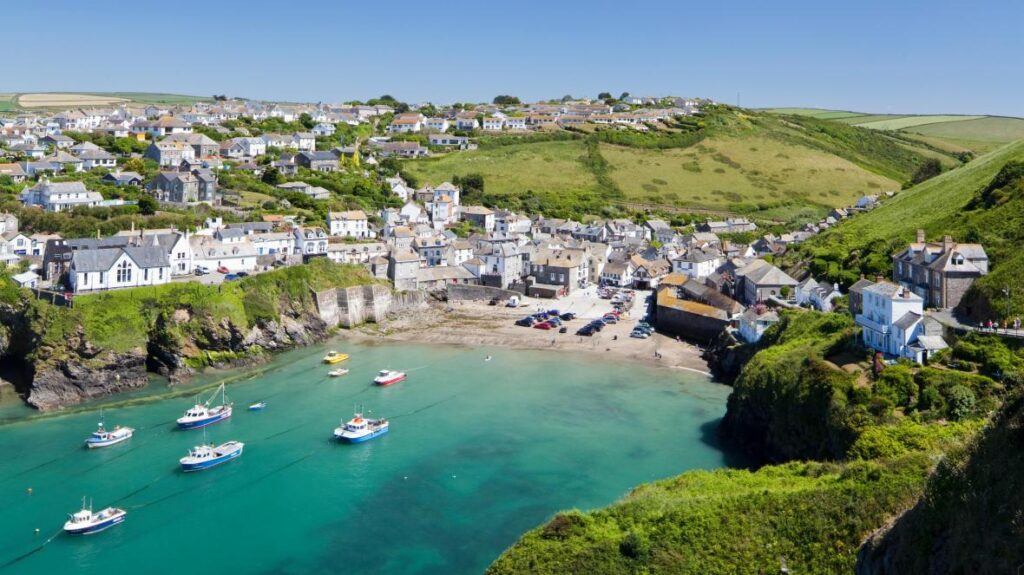 Cornwall
The south-west region in England.  Although, at the tip of the United Kingdom, the south-west region is classic countryside.
With a lot of sandy beaches and the cool atmosphere is enough for the day, if you love adventure, then it is a good idea to have fun around here.  
Cotswolds
This place is located in the south-central region of England. You will definitely find it very easy to fall in love with this place if you like orderliness, and you find pleasure in observing natural things.
It is exceptionally blessed with natural beauty in practically every angle of the places you find yourself roaming about.
Amazing places you should never forget to visit when you get to Cotswold are; roman baths and museum, Sudeley Castle, Blenheim palace and so on.
Lancashire
This is located at the northwest of the United Kingdom; the countryside accommodates hundreds of visitors to places like Silverdale and Arnside.
This place is pretty with castle, festivals and a lot more.
Kenmore, Perthshire
If you have fun while fishing, you will love this amazing England countryside. This place is occupied with the setting of nature.
It is a sure-fire location for an adventurer.
Bronte country
It is sighted as one of the most beautiful places in England.
A lot of pleasurable activities to involve in, while in this lovely countryside in the United Kingdom are; visiting Cliffe castle museum, central park(Haworth), rail story, Bronte parsonage museum and a lot more.
Hampshire
Located on the southern coast of England, this area has a population above 1.3 million.
However, there are numerous amusing things you can find yourself doing during your visit, some are Highclere castle and Paulton's Park.
East Yorkshire
This place is located at the northern side, endowed with streams, valley, bustling market towns and miles of quiet countryside.
Example of some beautiful destination, here are Beverley, Bempton cliffs and Bridlington.
South Cambridgeshire
A place you should preserve for a romantic walk during the night, alongside experiencing its pleasurable atmosphere.
A countryside where you will see a different and beautiful species of birds, I am sure you will not want to imagine how it feels to miss a place like this.  
Dorset
This is a countryside which looks unto as an area of natural outstanding beauty. The number of the ancient monument of England are being protected here.  
Cheshire
This part of the England countryside is very famous for its rural village of local pretty red Sandstones building and half-timber. These are mainly for its industrialized heritage.
The garden and homes which are sighted around this countryside are well blended. It is classic for attractive gardens and landscape.
Essex
If you have wanted to experience a village with a cool atmosphere as well as good landscape, this is a better location for such experiences.
There are several fun activities to involve in, some of which is walking, cycling coupled with a lot of parks for easing and also attractive gardens for a picnic.
Henley-in-Arden, Warwickshire
Simply known as Henley, it provides a perfect countryside home, with beautiful views over mountains and hills.
At the tip of the amazing surroundings, you get incredible passage links into London and Birmingham through train and road.
Snowshill, Gloucestershire, England
Snowshill is a home for famous manor; it is a nice-looking village. Its home is being built with Cotswold stone, mellow which is charmingly positioned around the village and spotted amongst the neighbouring richly woody countryside.
Crail Scotland
This place is really a good place to explore. Located in the southeast of Scotland.
If you love fishing, then this is a great adventure to get involved in, sincerely, this alone can make it the best England countryside to visit.
Bibury, England
This is surely one of the most gorgeous countrysides, in England, and also it is one of the easiest places to go to the United Kingdom.
Arlington is a good place to put more concentration on, although the whole area is an amazing place to tour.  Sure, you will be stopping at Arlington to say hi.
Crovie, Scotland
There is much to say about this, but it is better to see them yourself.
This countryside is interestingly beautified and I am really sure you will love it too. Wander about the cool atmospheric streets, then into the indigenous pub to see if you can feel some of the ocean existence from the shore.